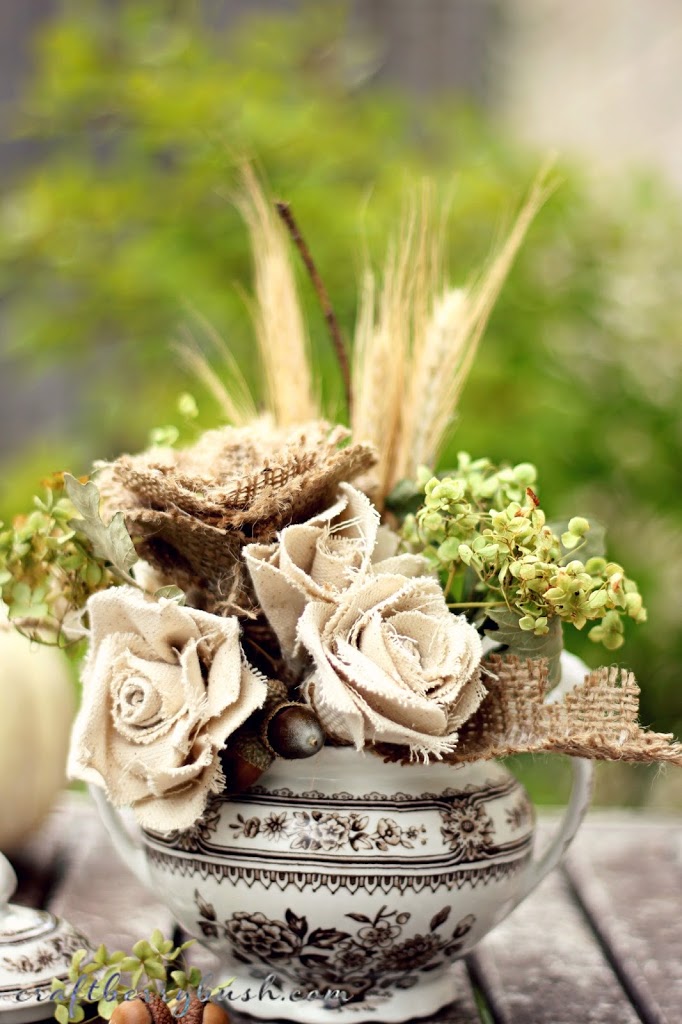 I am feeling a little nostalgic as the kiddies head back to school today after what seemed like the shortest summer in our history. I'm not sure what it was about this summer but it didn't leave me fulfilled like summers past. We had picnics at the park, swam in the lake, wondered in forests and yet it feels like we still have much more to do.
I am happy that we still have a few weeks left of beautiful weather,
where we can enjoy the newly brightly painted landscapes.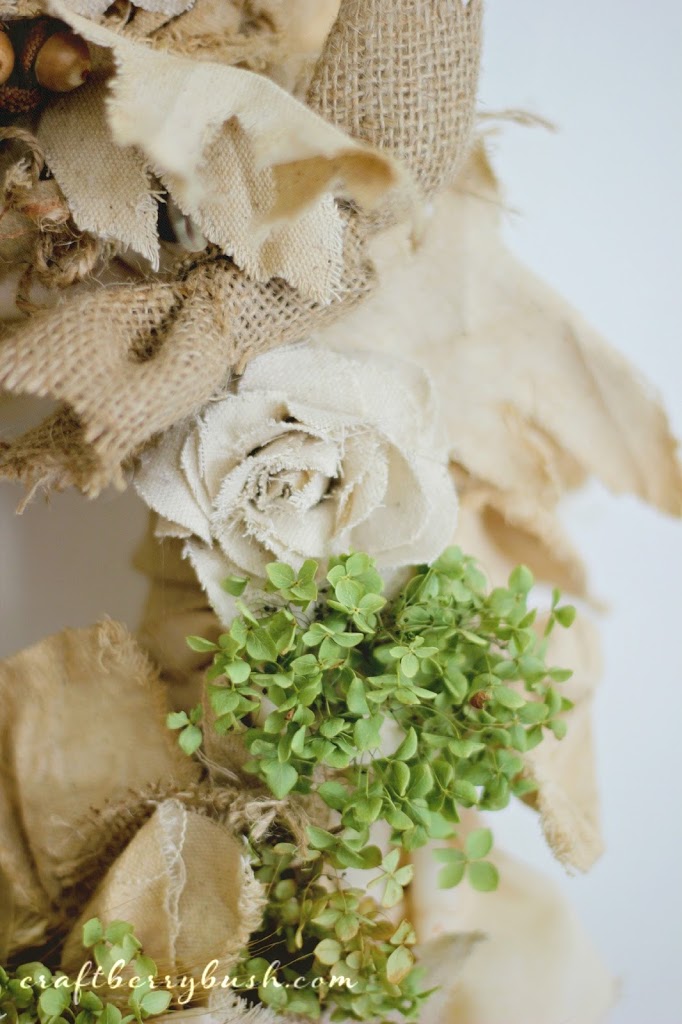 Yesterday, I shared my fall wreath and as promised, today
I will
share a brief tutorial on how I made the drop cloth roses you see here.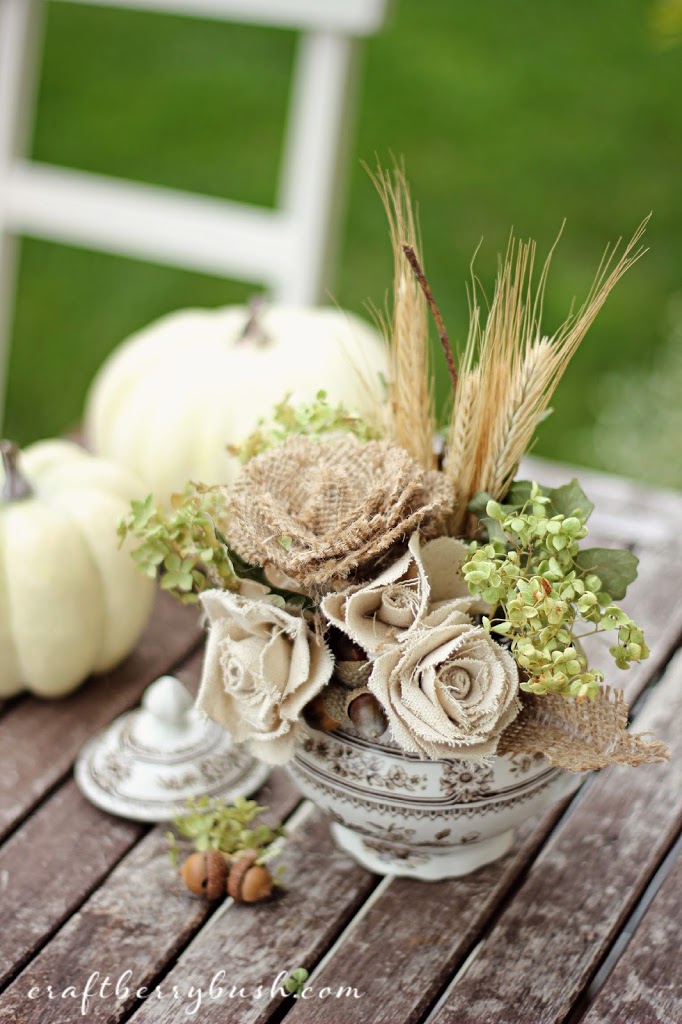 I made two kinds of roses; ones that are a little less frayed at
the edges
and ones that are completely perfectly imperfect.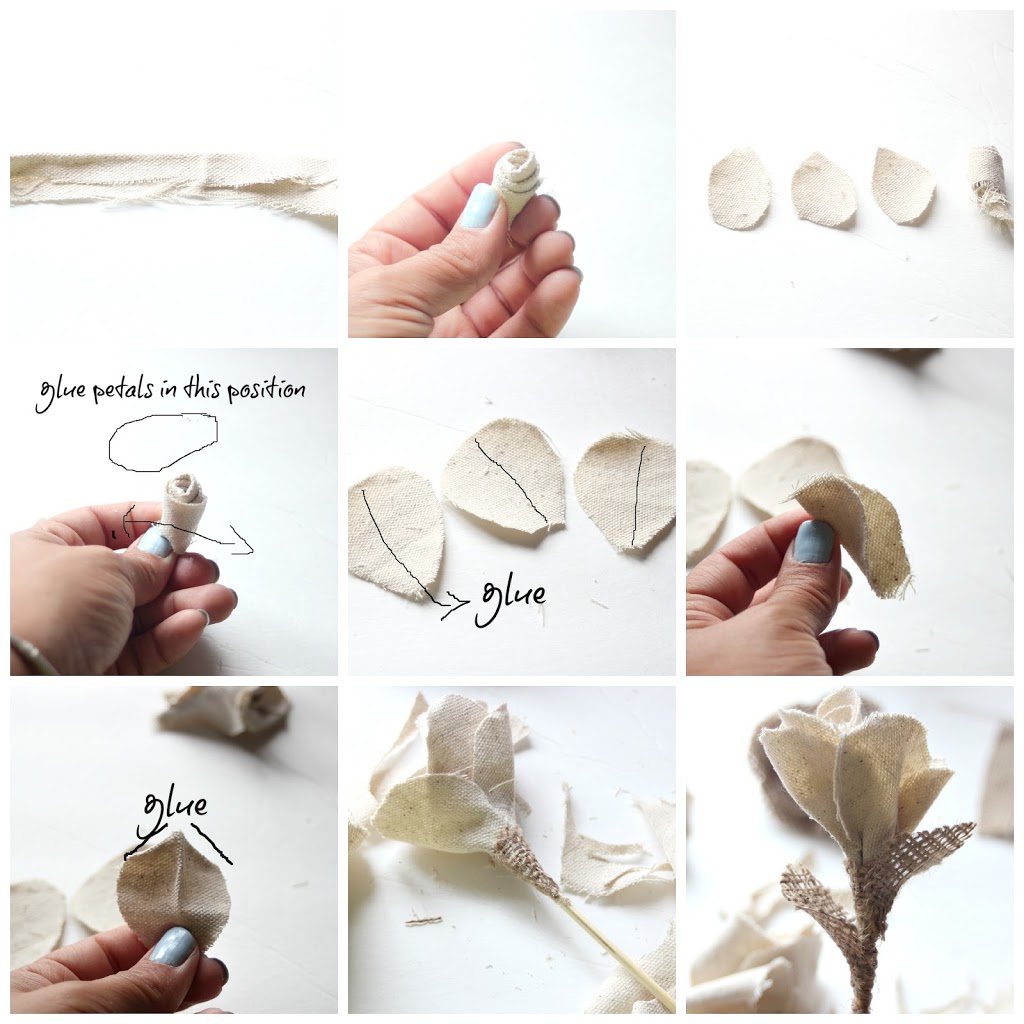 1. Fold over a long piece of drop cloth and hot glue to form a seam
2. To form stamen, roll the long piece and glue at the end to hold in place
3. Cut three small petals
4. Glue to petals horizontally, as shown, overlapping them around stamen
5. Cut three larger petals
6. Place a thin line of hot glue in the centre and fold over; this will form the crease of the petal (optional)
7. If you would prefer a non frayed petal, place a little bit of hot glue along the edges of the petal and fold over as shown
8. Glue petals around stamen, overlapping them until you are satisfied with the size
9. Insert a wire or a wooden skewer into the bottom of the rose
10. Glue burlap around bottom of flower and around skewer
11. Wrap skewer with jute all the way down (not pictured)
12. Add a couple of burlap leaves if desired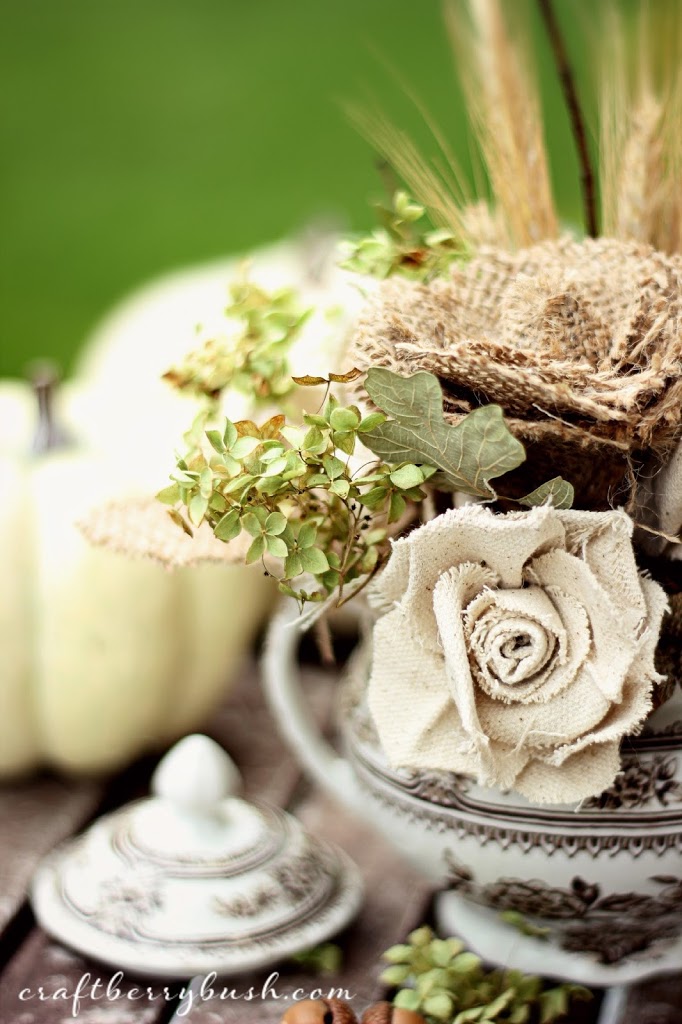 I also made a burlap rose, which I think
adds that fall touch to the little arrangement.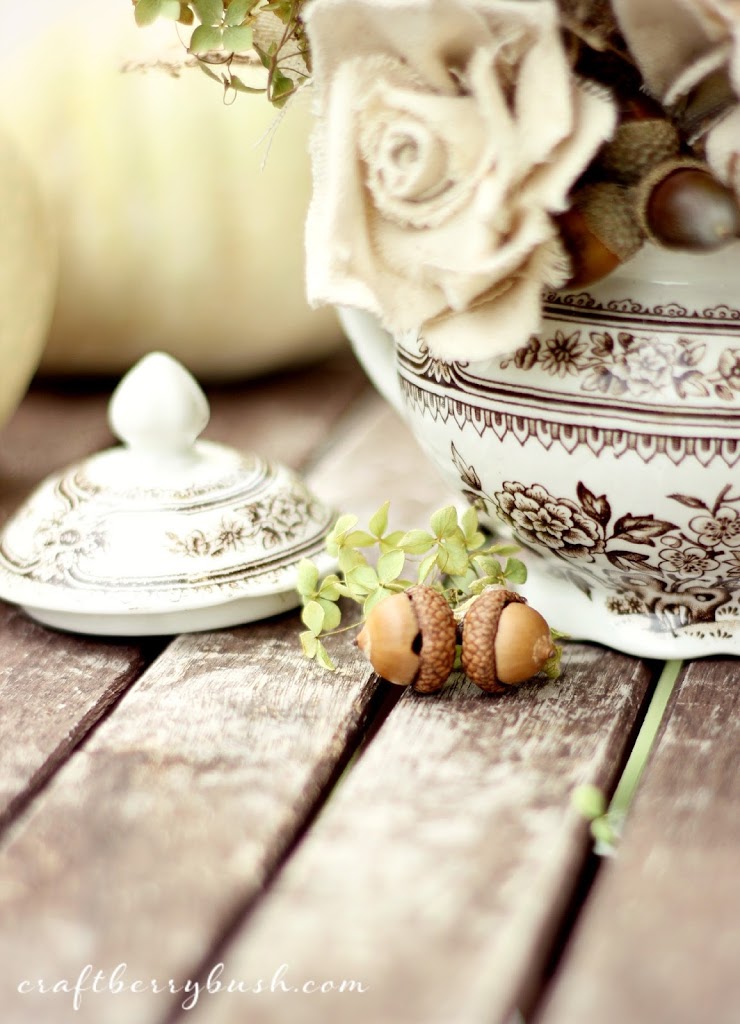 I enjoy decorating with a more neutral palette as I find it a little quieter,
but also enjoy seeing other homes decorated in the more traditional fall colours.
What about you? Do you prefer the traditional colours,
or are you more of a neutral kind of person?
As usual, thank you so much for stopping by!
Wishing you a beautiful day
!