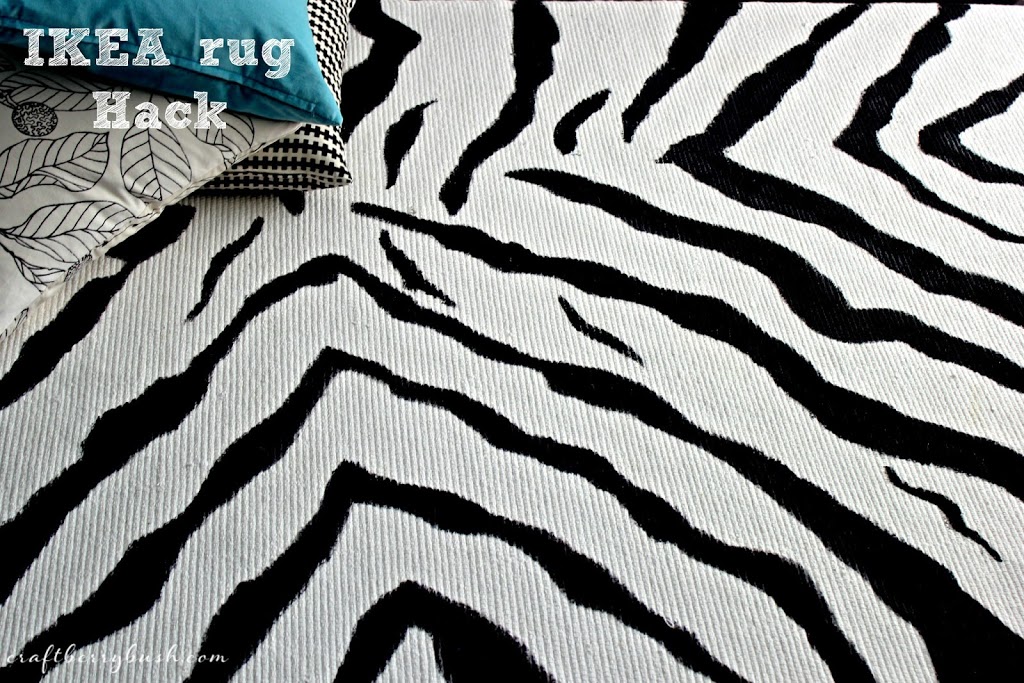 Hello everyone! I hope you are doing great!
Can you believe I'm posting again and this time with an actual project?
A
few
weeks ago, my sister-in-law took the
kiddies up
to the
cottage, leaving me
a couple
of days to complete
this super
cool zebra rug I had started a while ago.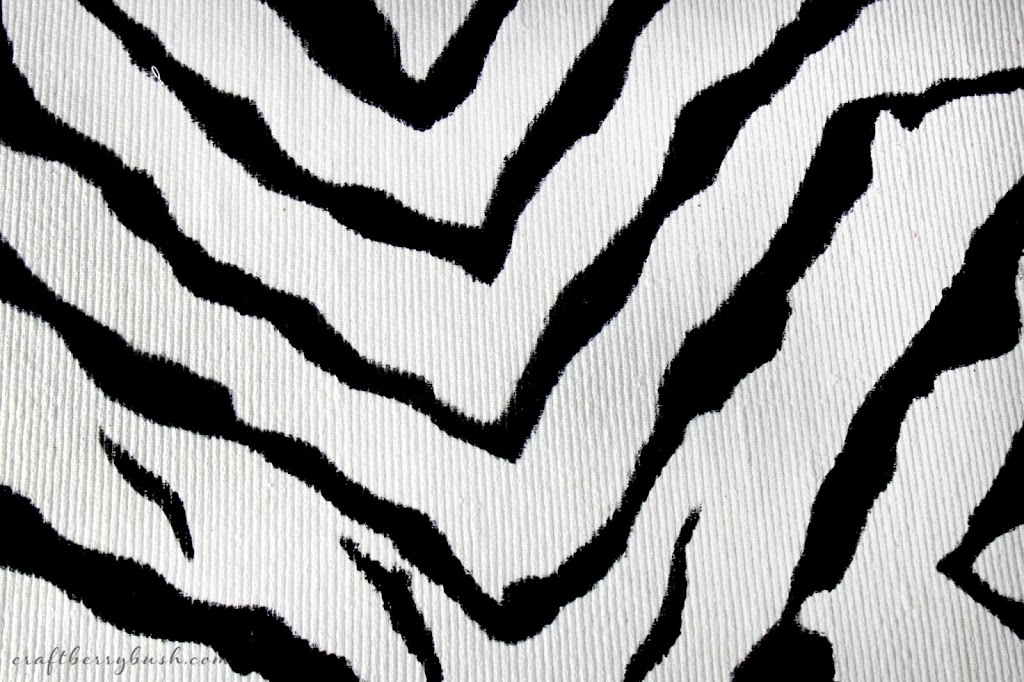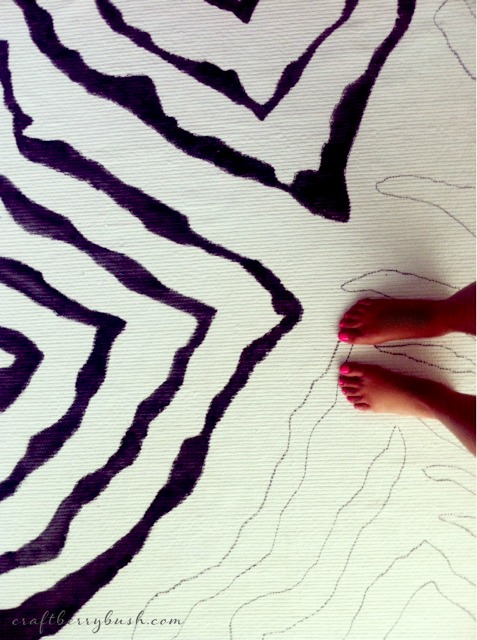 Here is a photo I had shared on
Instagram
, with the process.
I took a plain IKEA rug and drew a random zebra pattern
using
a Sharpie.
I then used a mixture of DecoArt fabric
medium
and
DecoArt black paint
to paint the stripes in.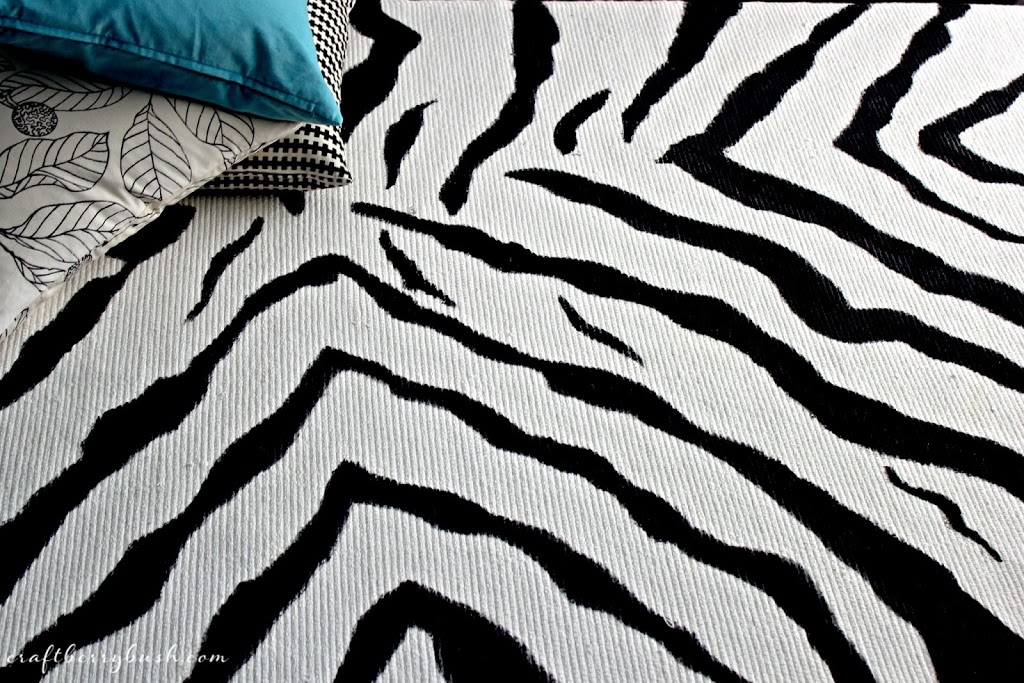 The rug itself took a little longer to complete than I had initially
envisioned
as
I had to paint several layers in order to fully cover all the
grooves of
the weave.
But overall, it was one of those therapeutic
projects
where
you could sit in front of the TV and let time go by.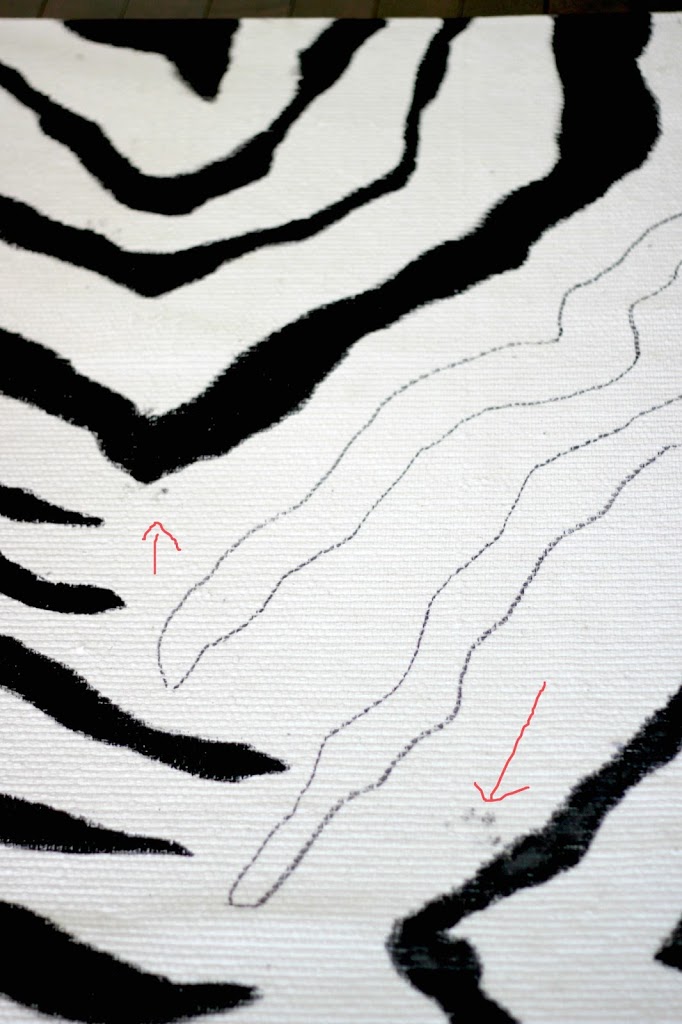 Well, therapeutic unless you have a little four-legged curious friend
who
thought it would be fun to step all over your freshly
painted
rug
and continue
to walk along leaving little paw prints behind.
I had to
paint thicker stripes
to hide some of the paw prints, although
Hubby
thought I should have left
them as a memento. Now that I see
how
much our little pup has grown,
I think he might have been right…again :/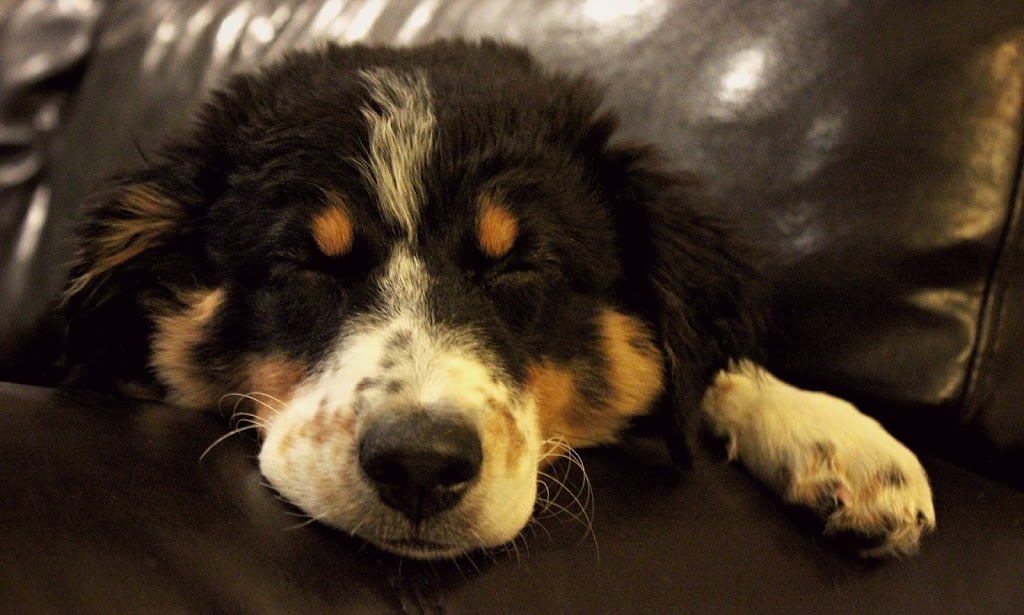 Speaking of, here is the little rascal, who has now discovered
couches are much more comfortable than the floor.

If you have yet to meet Brody, go here to meet him.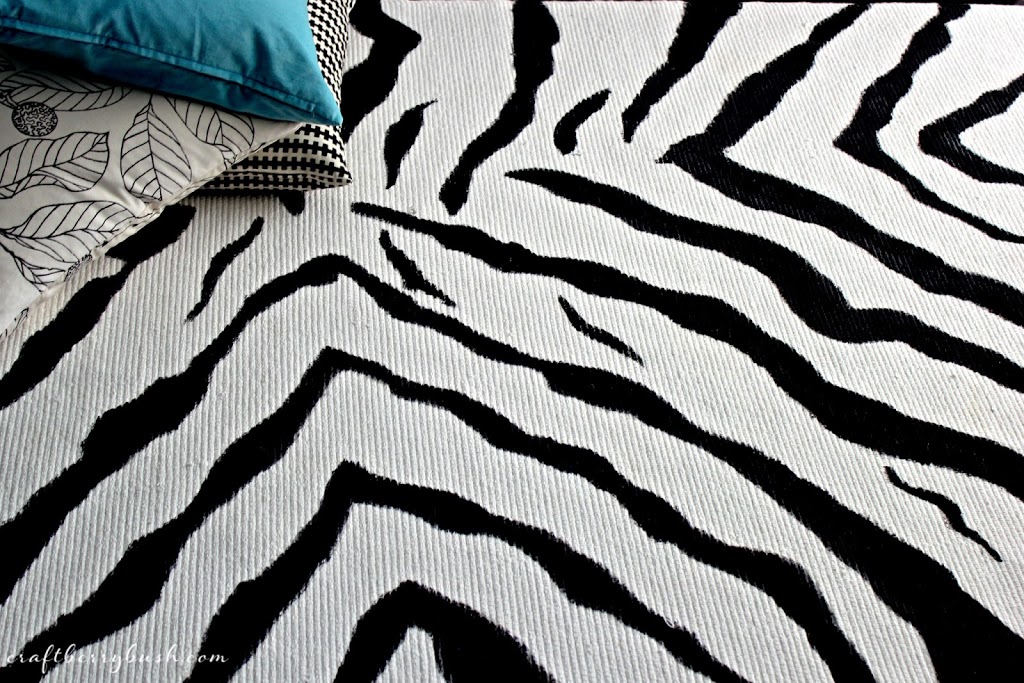 Here is the rug again. I love the way it turned out and can't wait to show
you
how it looks in our room, which I'm still trying to find time to complete.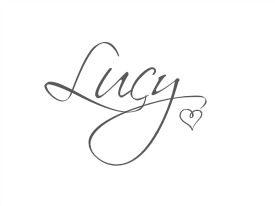 Follow Craftberry Bush on