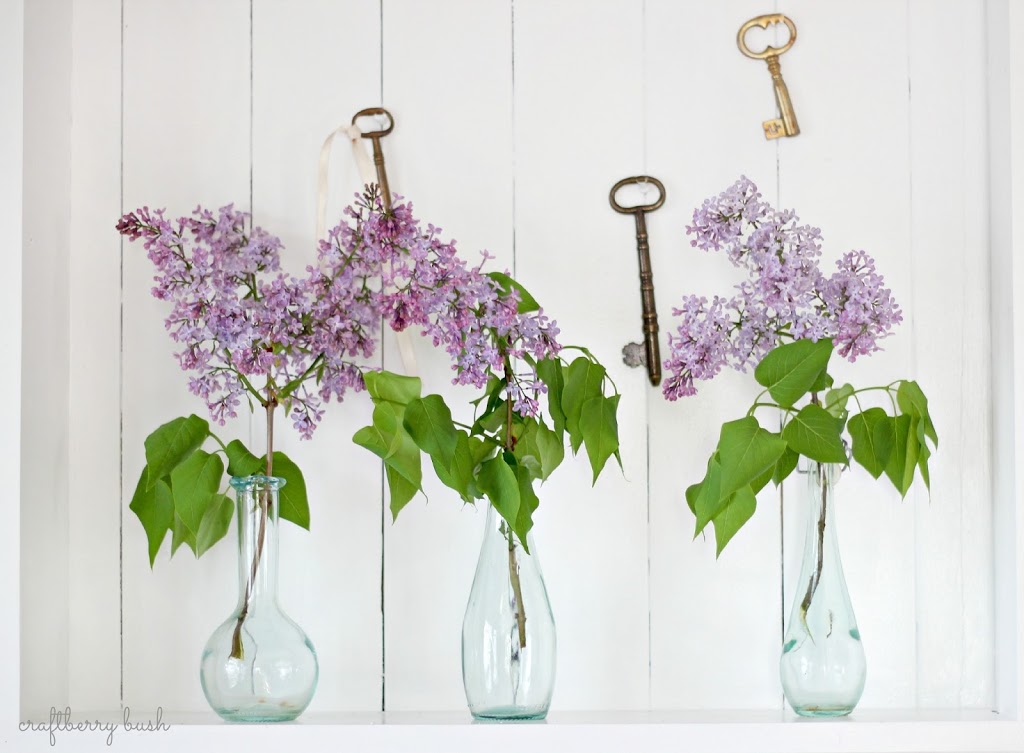 Hello my sweet friends. I hope your week is off to a great start.
We enjoyed the Victoria Day long weekend which unofficially
marks
the start of the summer season. The weather was glorious
and
the smells and sounds of late Spring filled the air.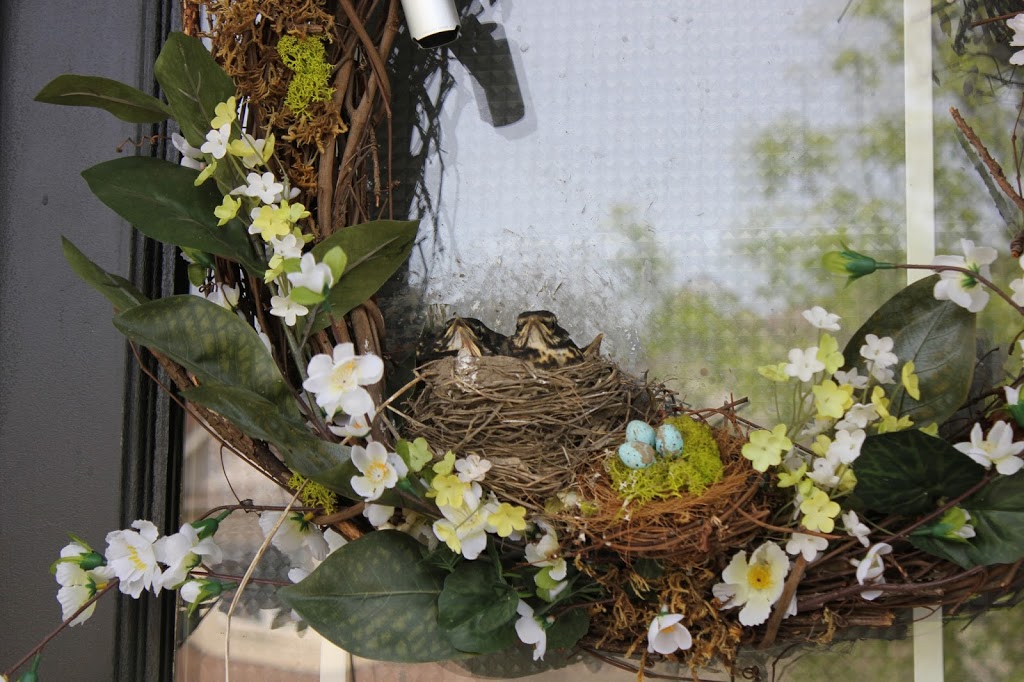 We
also said farewell to our little Pemberley and her family.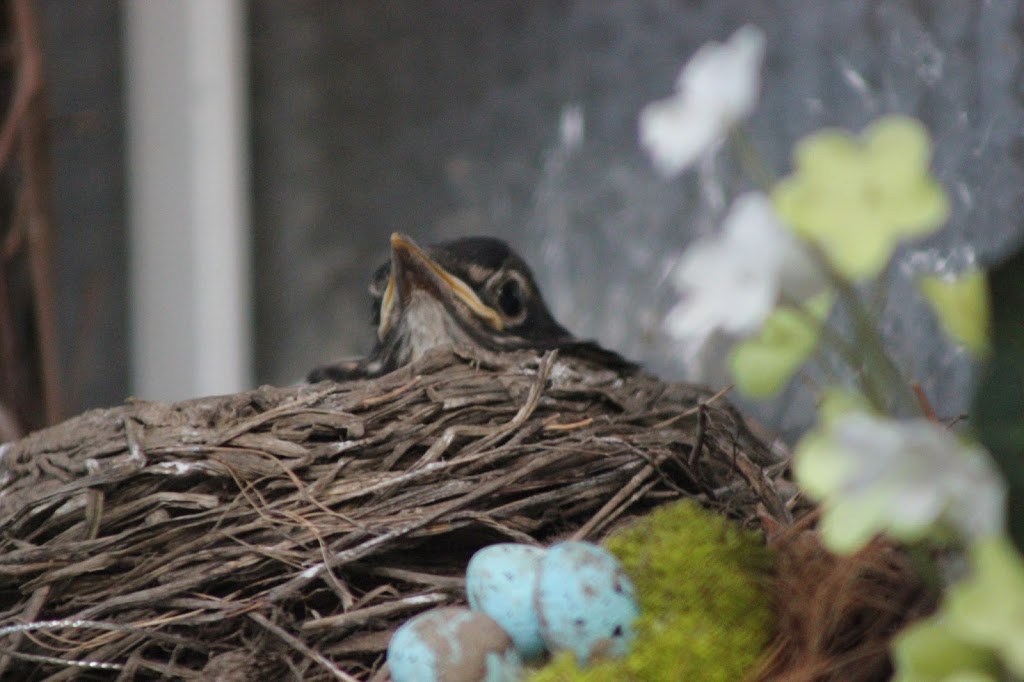 Eeny, Meeny, Miny and Joe flew the nest…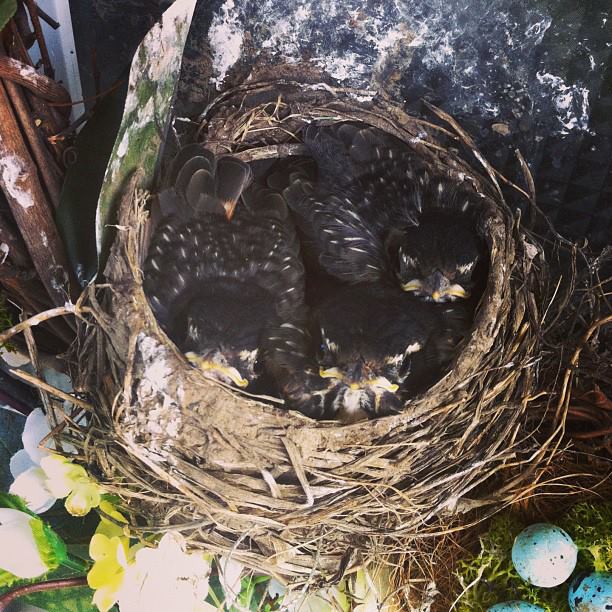 Look at them, so cute snuggled in their nest…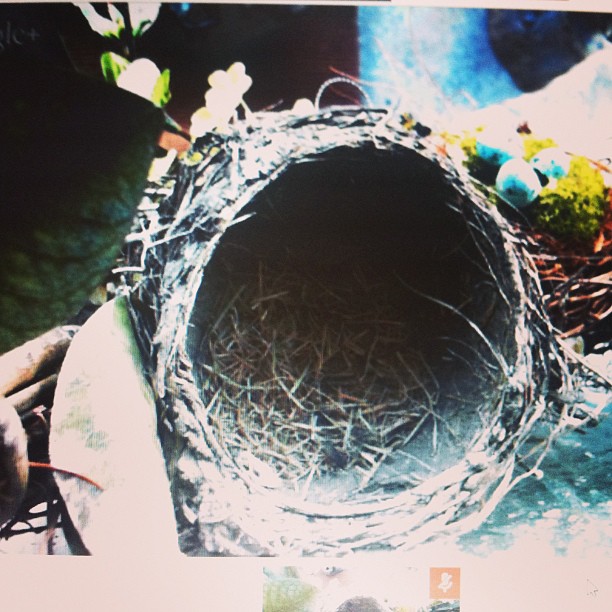 …and here is the empty nest 🙁
(photo taken from the live feed via iPhone
and shared on Instagram (
mscraftberrybush
).
We were so sad to see them go, but spotted them around
our backyard
several times this weekend. Baby Robins need to
learn
to walk and
hop around prior to learning how to perfect their flight.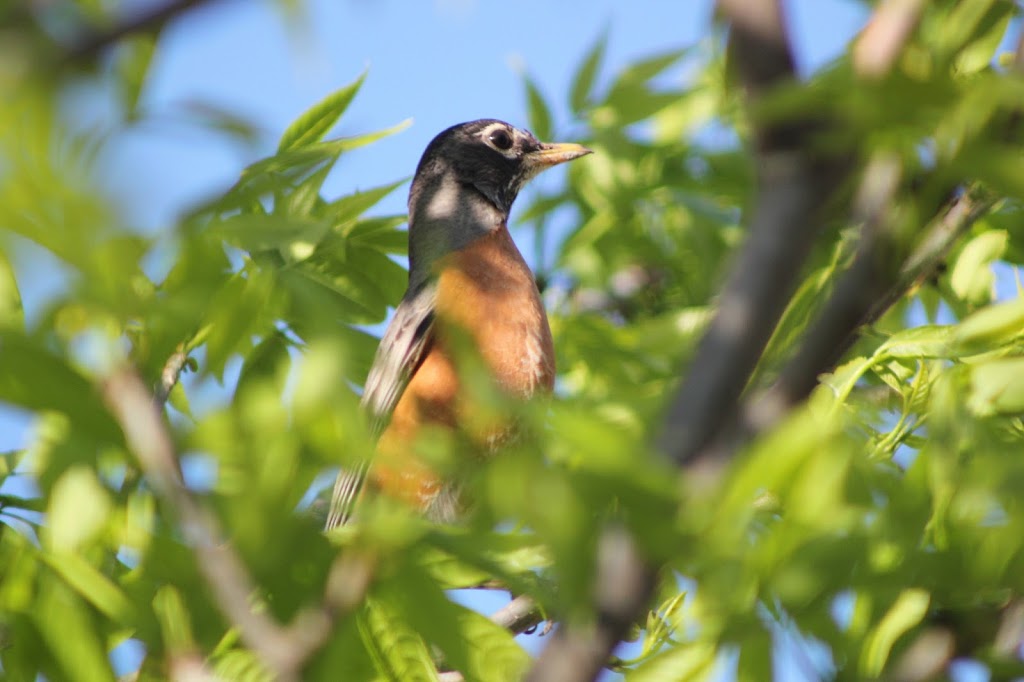 It was such a blessing to have been able to experience one of God's
many wonderful creatures. I hope those of you who followed Pemberley's
journey
enjoyed it as much as we did. You can still watch some of the footage
from
this weekend as we will keep the videos on the sidebar up for a little while.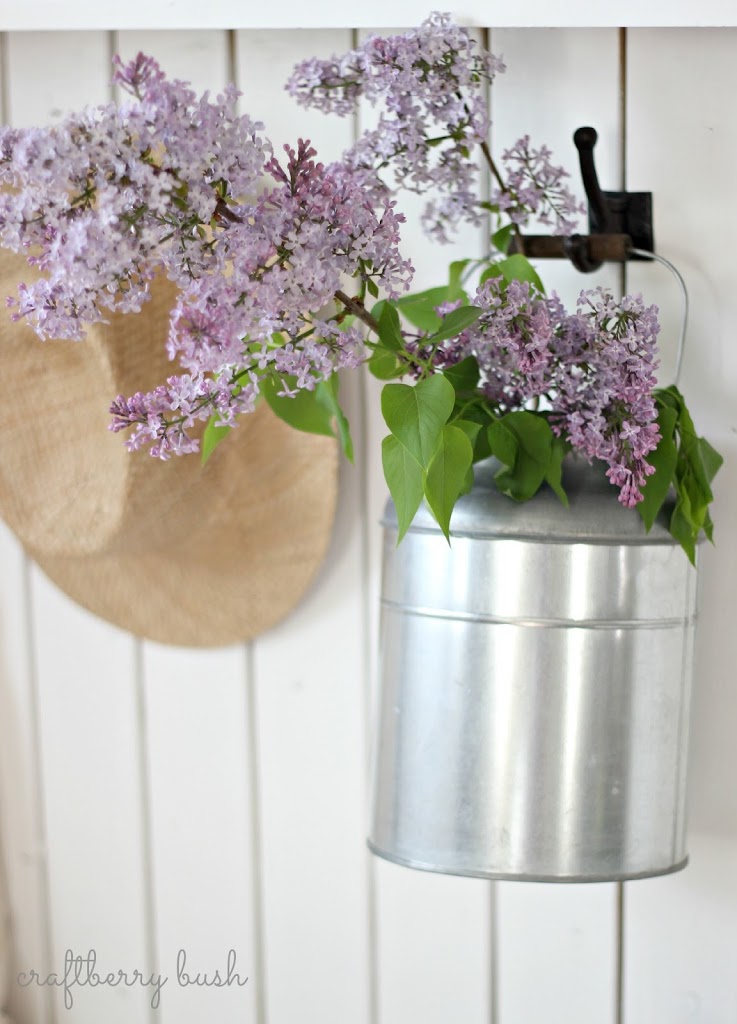 Here are a few photos of our front entrance space. I'm still in
love with this little area hubby built for me (see the before
here
)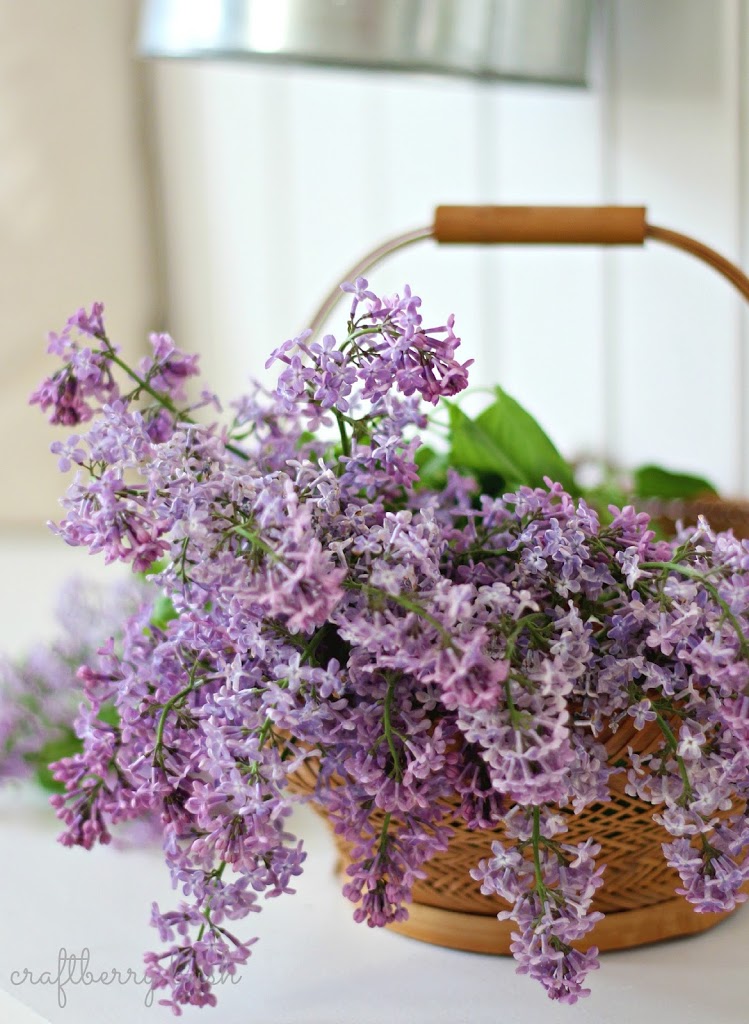 I wish these would last forever.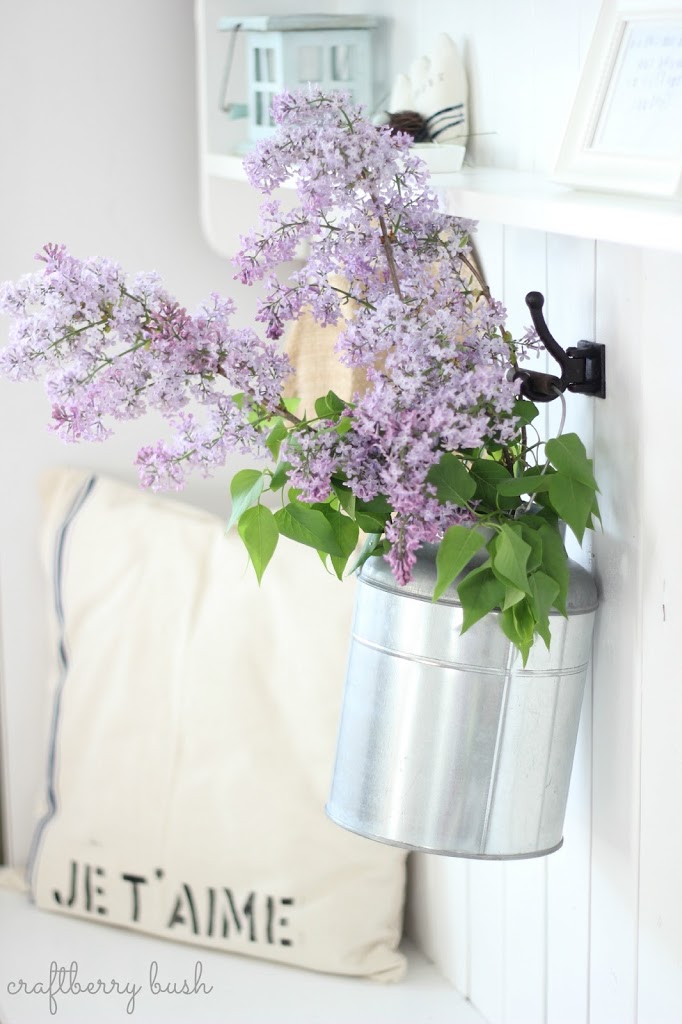 But at least I have LOTS of photos, which I must warn
you
will probably fill the blog for the next couple of days.
As usual, I want to thank you for taking the time to visit me.