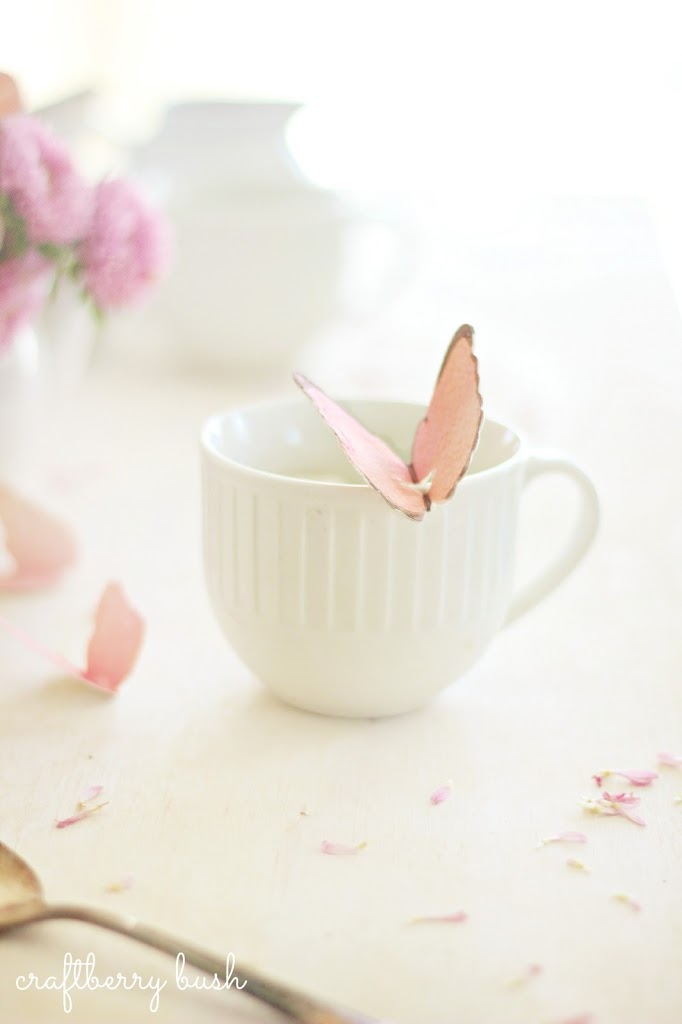 Hello friends! I hope your week is off to a great start.
I have been feeling a little under the weather of late and in a bit of a 'blah' mood.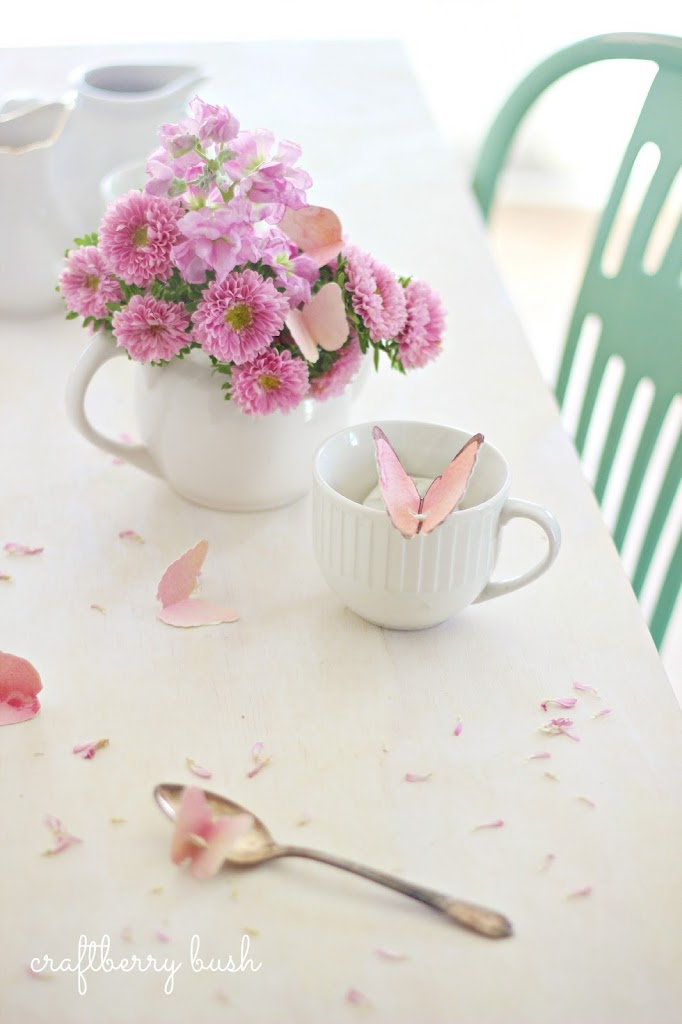 But sometimes the only way to get out of those moods is to force yourself
to make something, even if it's a little something. Don't you think?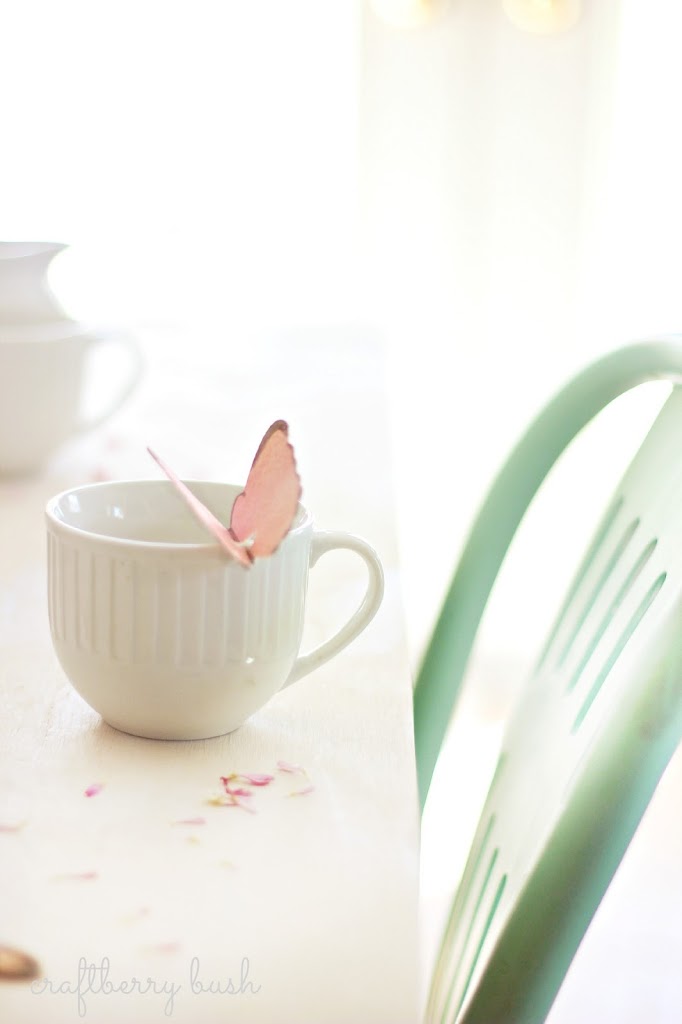 A few weeks ago, I spotted the sweetest little butterfly tea bags
here
and immediately fell in love with them. What's not to love?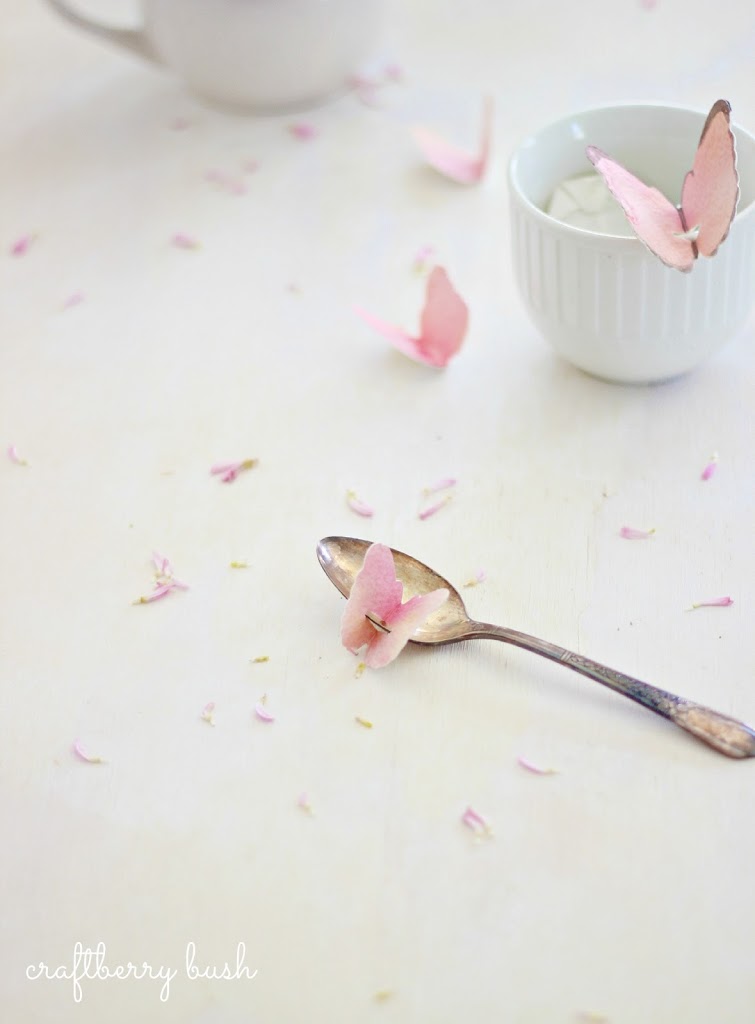 I knew I had to make some and wouldn't stop thinking about
them
until I did.
So I dusted my awesome
Cricut
machine
(which I don't use nearly as much as I should)
and got to work.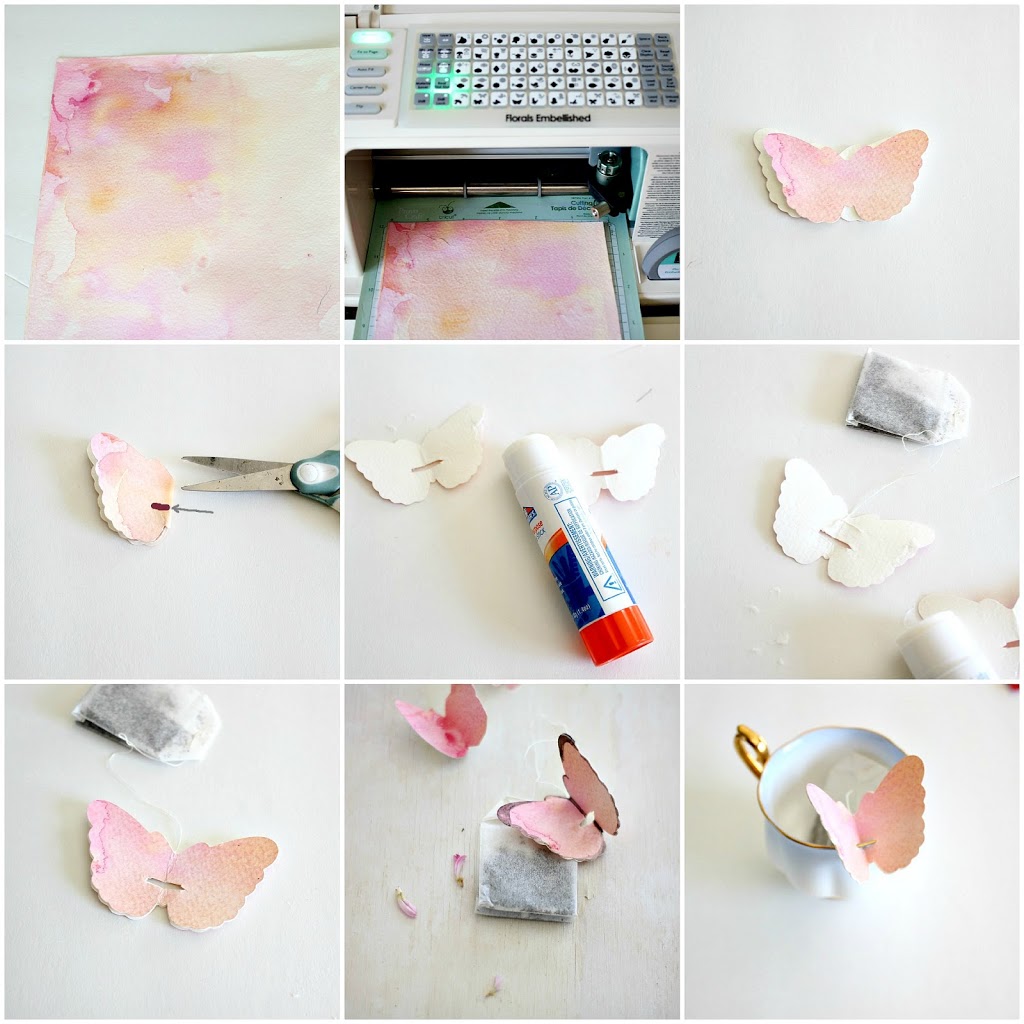 Materials:
butterfly punch/cricut machine/butterfly print out
Instructions:
3. Cut a pair and place back to back
4. Fold in the middle and cut a small slit just past half way point of butterfly
5. Apply glue to the underside of both
6. Place string from teabag onto butterfly
7. Place other butterfly cutout on top to 'sandwich' string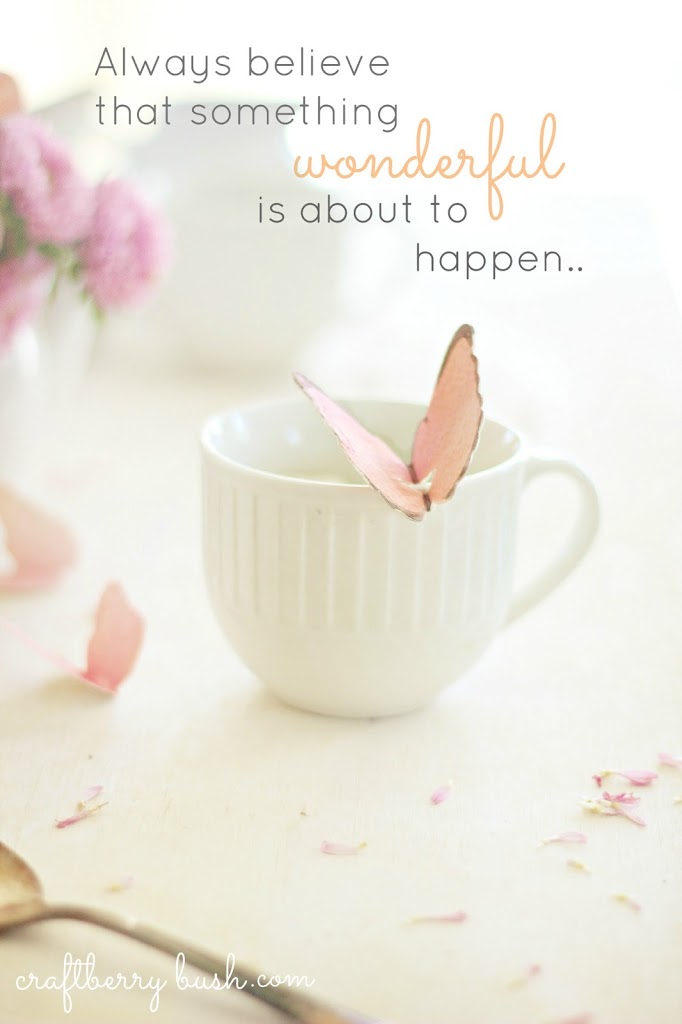 Easy, right?
And so beautiful for a Mother's Day tea or for a little girl's tea party!
I just love how magical they look perched on the
teacup
and am
so glad I took the time to make them.
Have you ever had a craft or project that you just had to make?
Thank you so much for taking the time to visit today.
Have a beautiful day!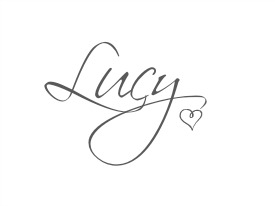 I also wanted to let you know Jennifer Carroll has a
great promotion
just in time to celebrate Mother's Day!
The magazine is now available to view on your computer
and iPad, and will also be able to read it on Android devices in May!

CLICK HERE to order your copy now.