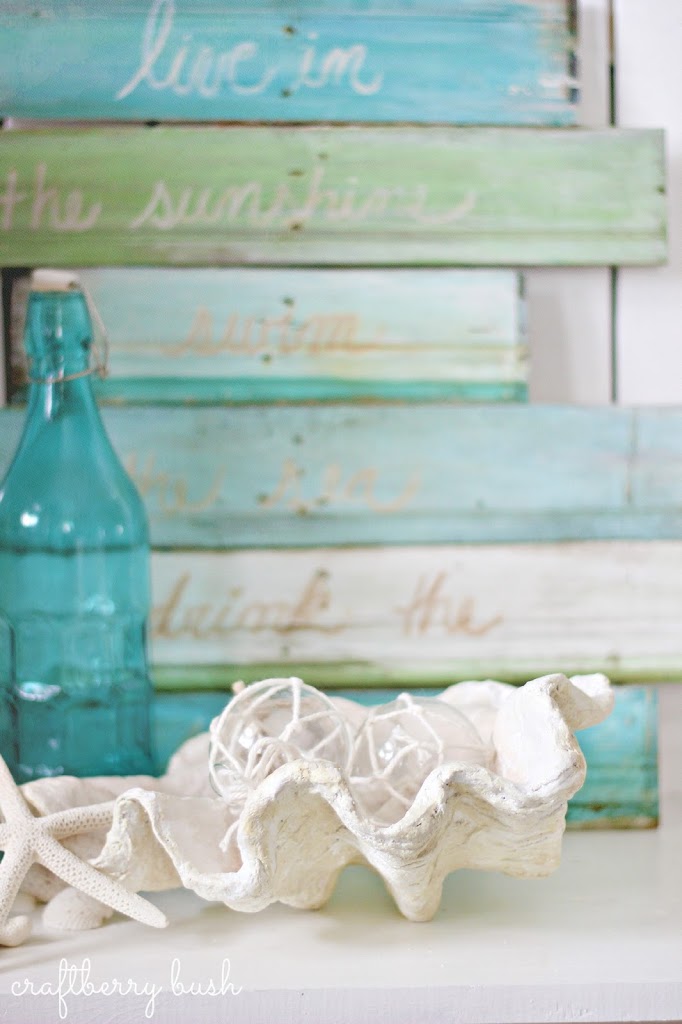 Hello everyone! Did you have a good weekend? Ours was busy but blessed as we enjoyed time with family.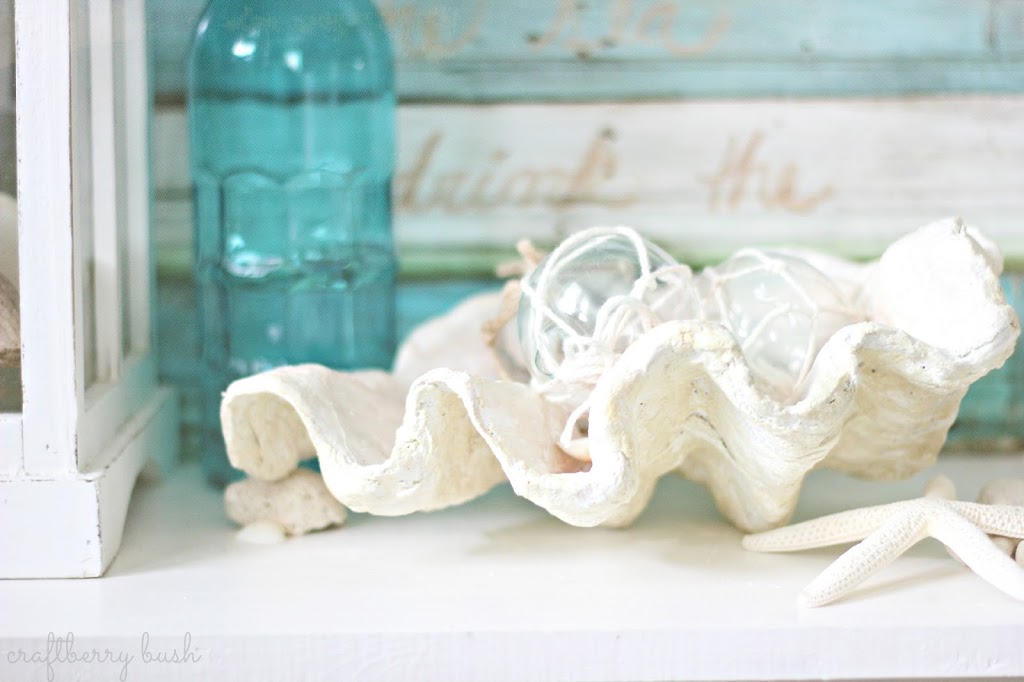 We had three birthday parties this weekend and in between, I managed to do a little crafting, which was long overdue. I've had this idea floating in mind for a while but to be honest I wasn't sure it was going to work out.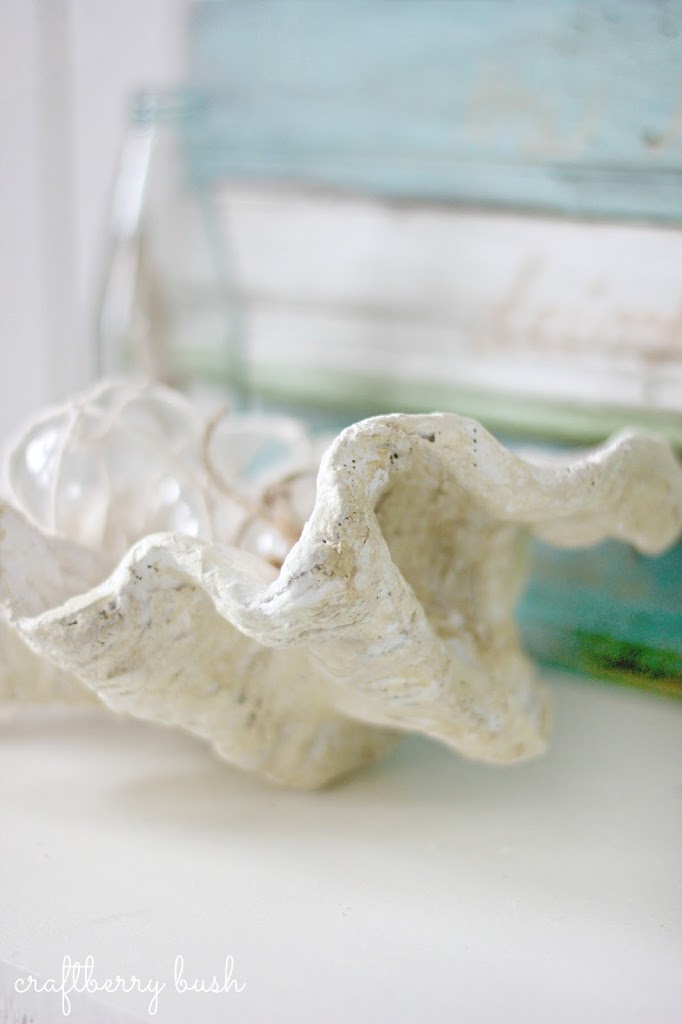 If you follow me on FB, you may have seen me post part of the process. I asked if you knew what I was working on and some of you were right when you guessed a sea creature.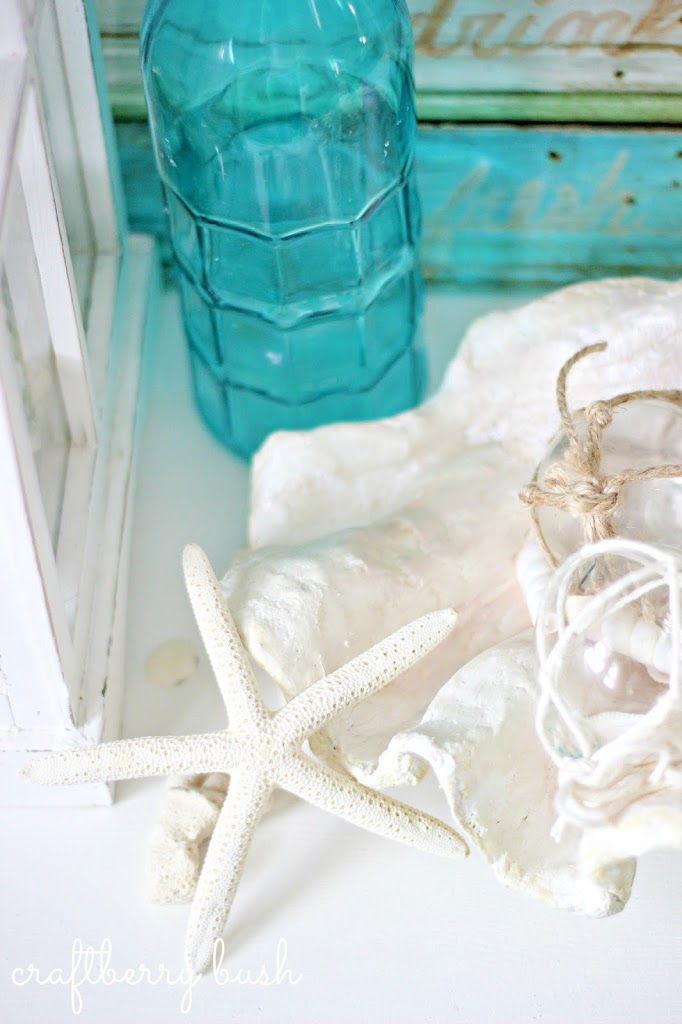 To be exact, I made a giant clam to use as a bowl.
I have admired them for ages but for over $100 like this one from Wisteria, I had to say 'pass'.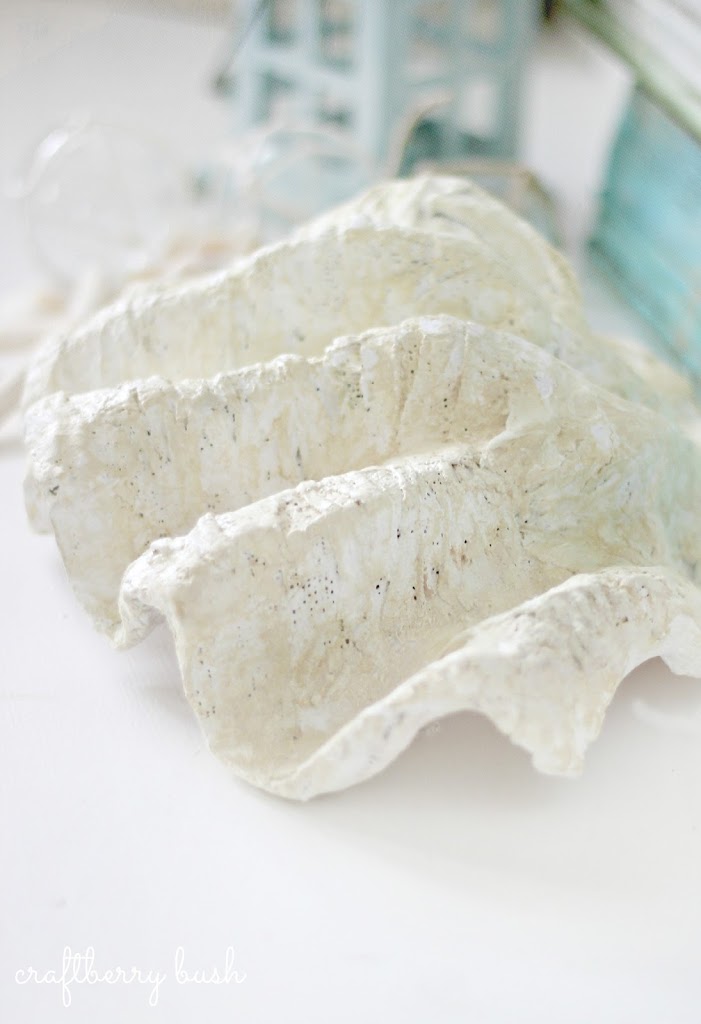 Instead, I used a casting roll I had bought a while back ($5.00) and with a little creativity, I think I achieved the look for A LOT less.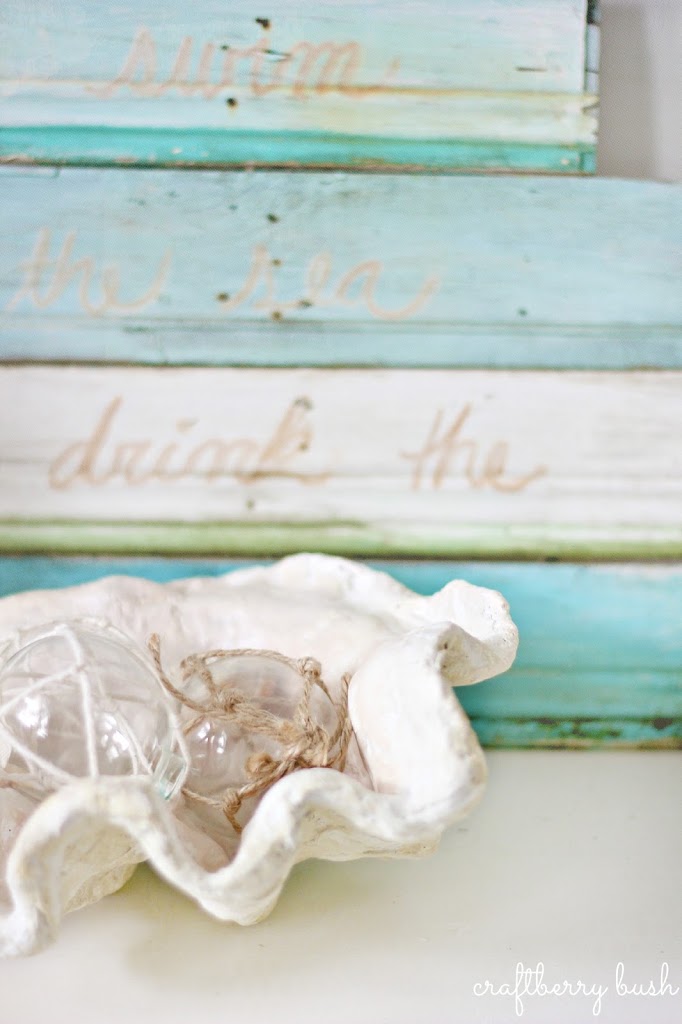 It is obviously not perfect and I almost didn't share, but its imperfection makes it look like something found along the beach during our travels. But the best part of the creative process is learning along the way. Next time, I will know what to do and what not to do in order to make it more realistic looking.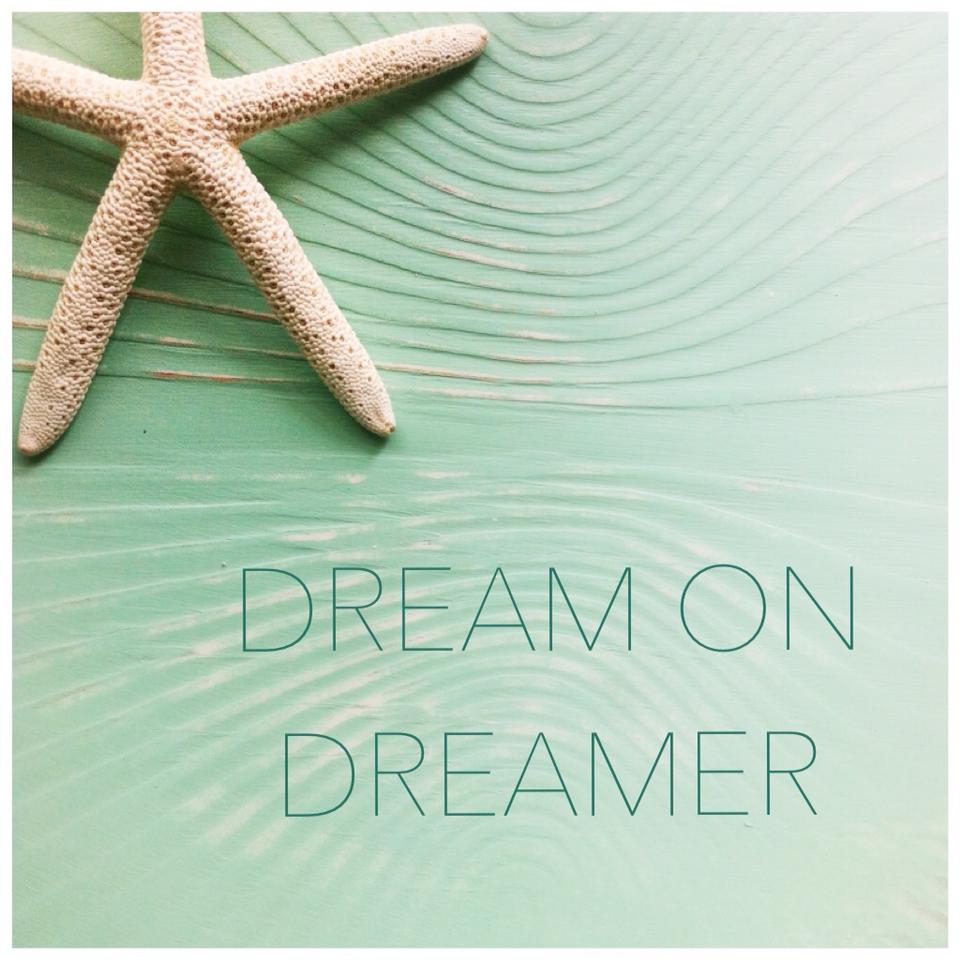 Speaking of travels, making this clam this weekend got me dreaming of beautiful turquoise waters and white sands. Sigh. (Instagram photo taken with my iPhone)

Tomorrow I will share how I made the giant clam, but in the mean time, you can read how I made the PB inspired floating buoys displayed in the clam along with a faux sea star tutorial.

Have a beautiful Monday!