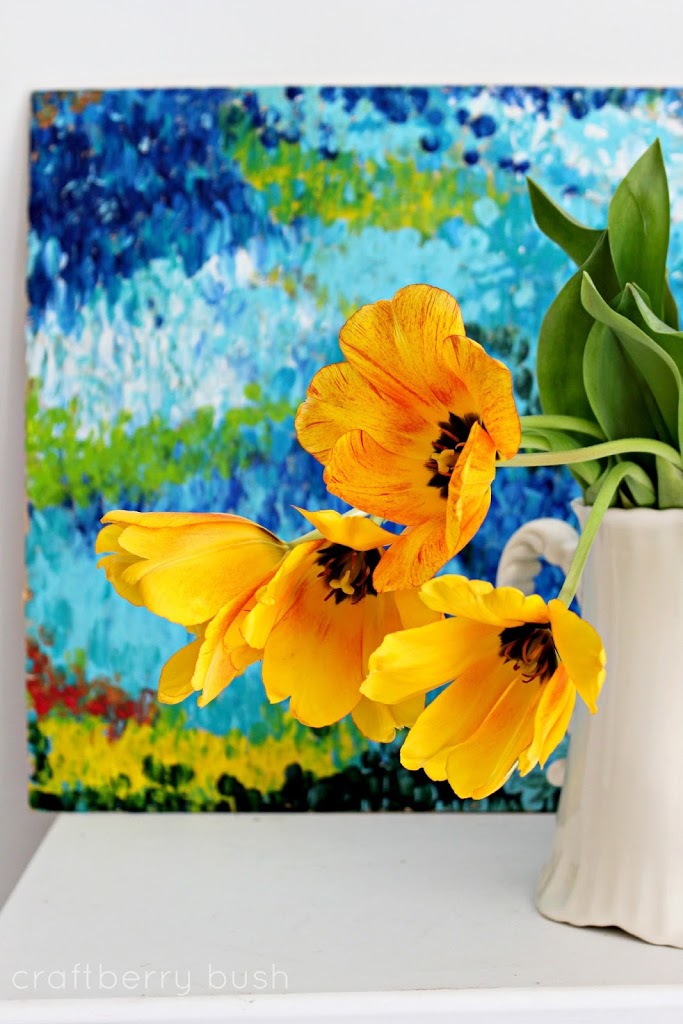 Hello everyone! I hope your week is off to a great start! If you read yesterday's post, you'll know we celebrated Family Day here in Ontario on Monday. I think it's such a beautiful holiday to have. Even though it was bright and sunny outside, we spent most of the day indoors as it was cold and windy.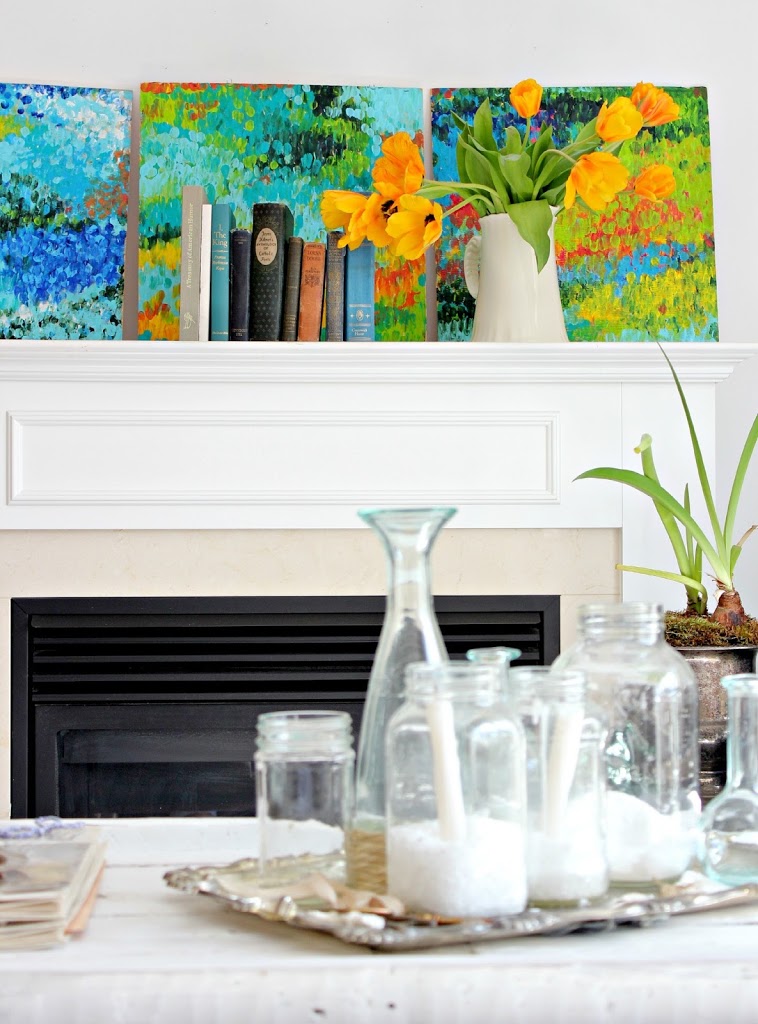 It's right about this time when I start to feel like winter is never going to end and I long for the warm days of Spring and Summer .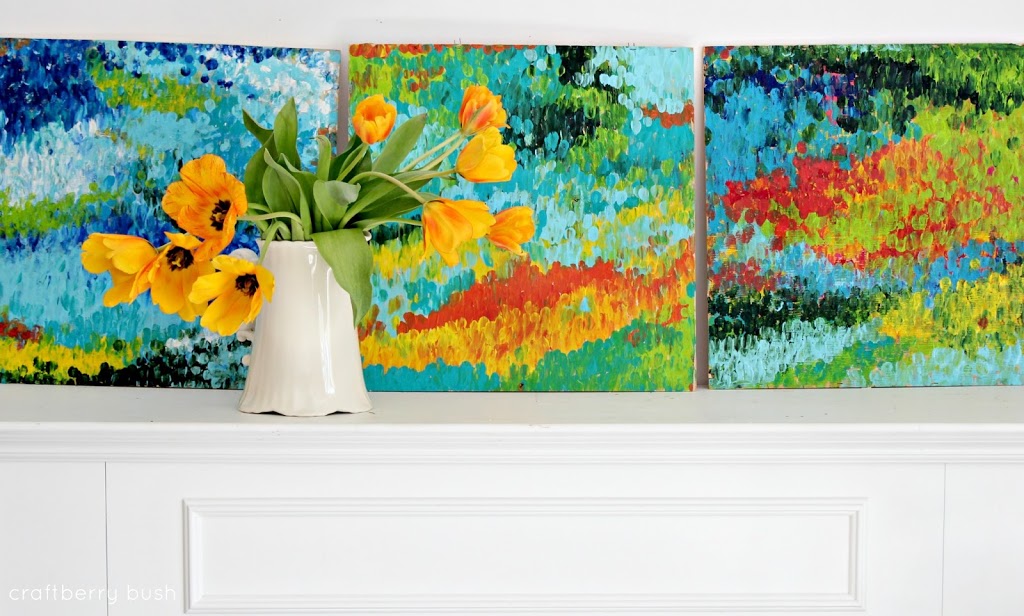 So this weekend, I decided it was time to bring a little colour into our home, and what better way to do it than with some art.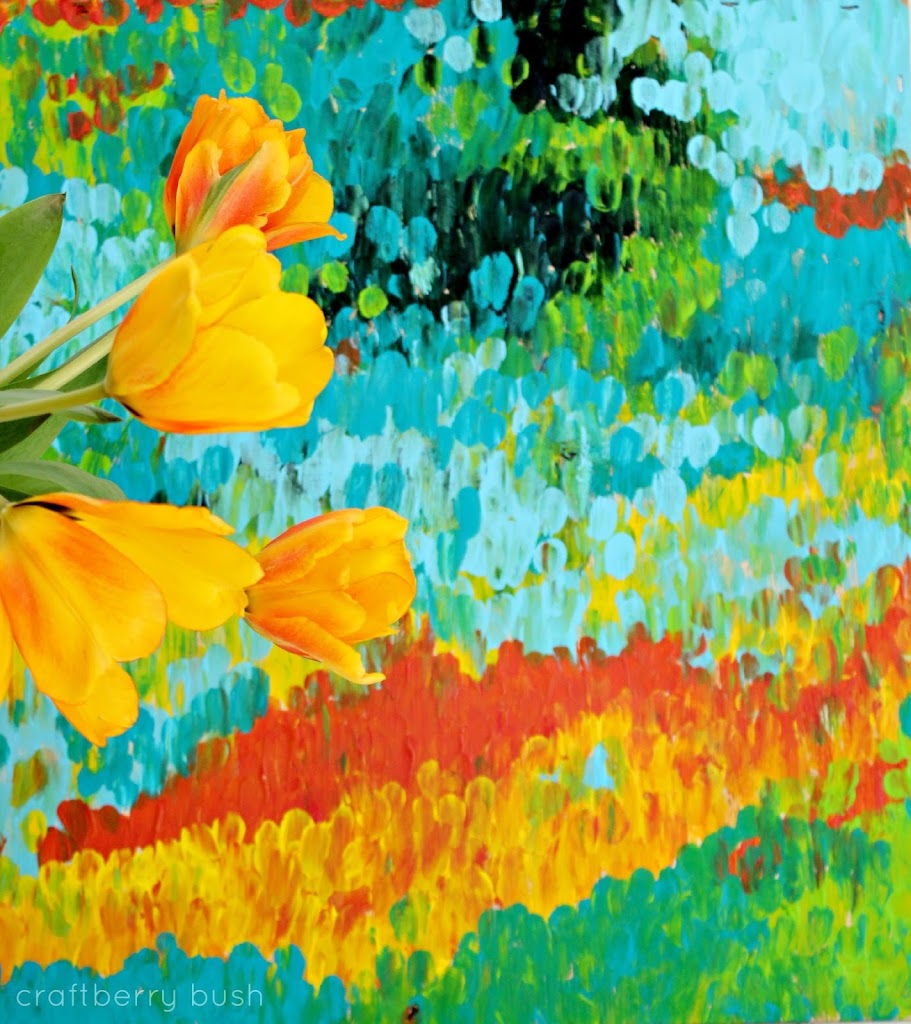 The kiddies got right into the action and I love the thought that their little finger prints are forever embedded in this cheery art.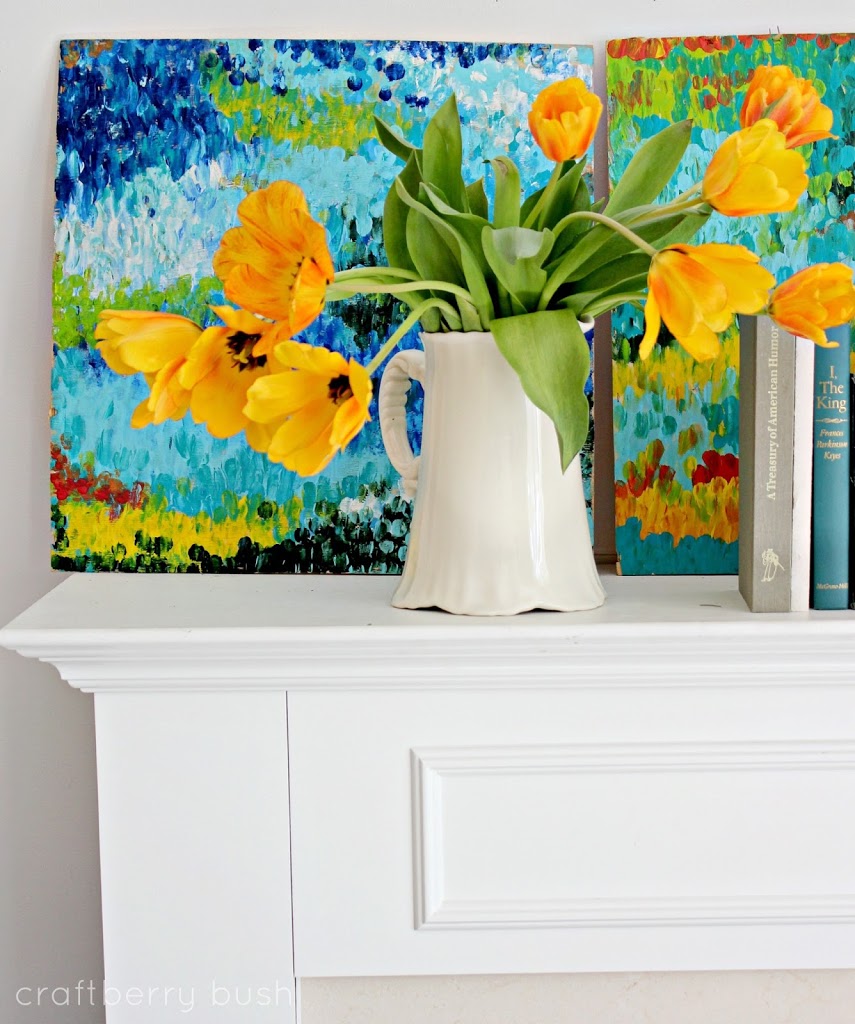 I cleared my mantel and simply placed the beautiful tulips I received for Valentine's Day. Aren't they beautiful?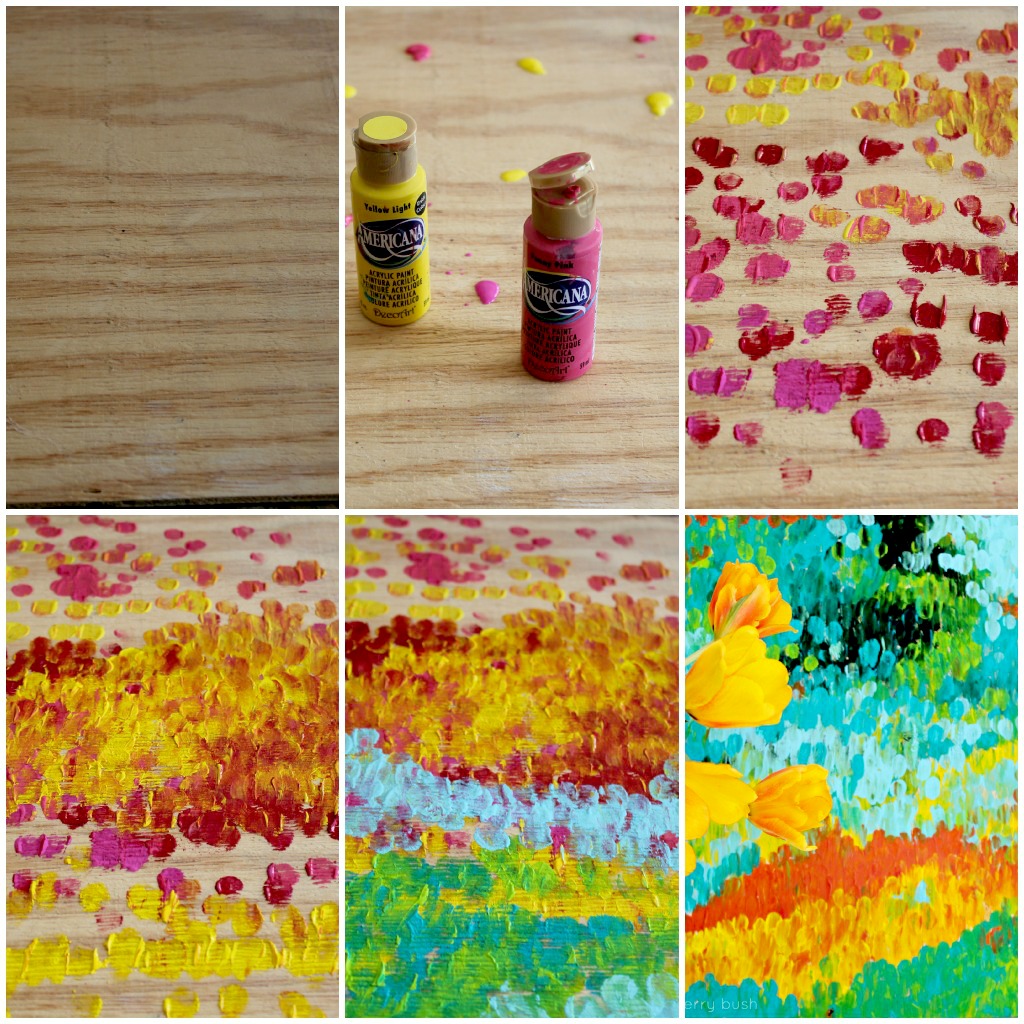 There really is no rhyme or reason to abstract art. As art is a form of self expression, when creating this type of art you need your soul to do the painting.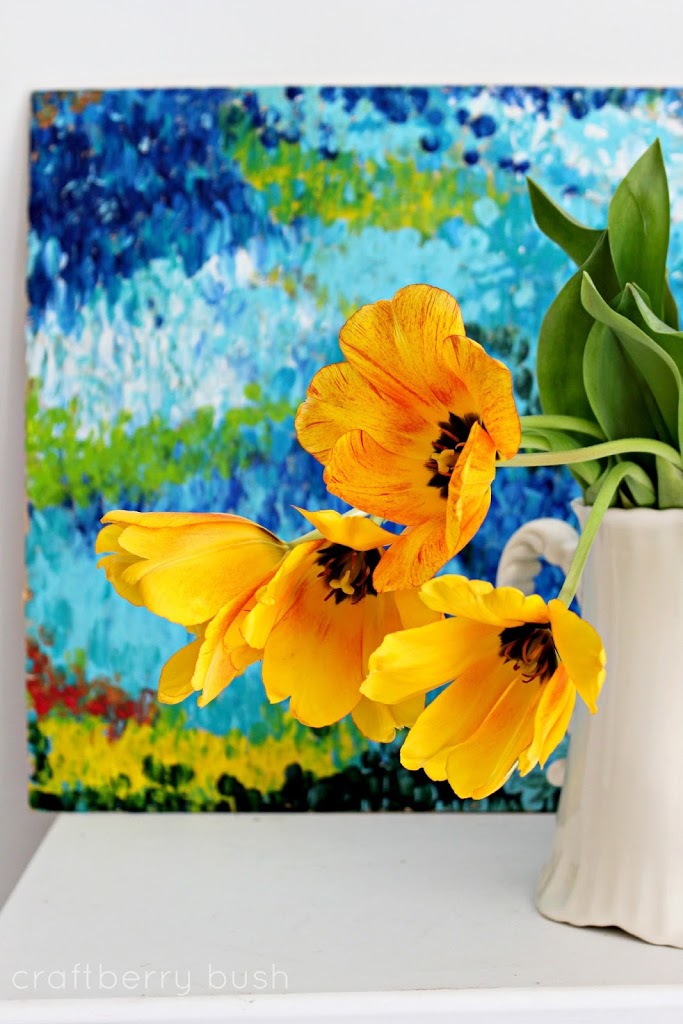 As we painted, the kiddies asked what we were creating and my answer was whatever they wanted it to be.

To me, the pictures have the movement of fields in bloom; to them, it was the ocean. And so it goes – art will be different for everyone and it will move you in a different way every time.

Some of you may like it, while some may not. And that's okay because I've learned that exposing your art to positive or negative criticism is part of the artistic and creative growth. So what do you say? Why don't you go and get a little messy and do some finger painting of your own?

I hope you have a bright and cheery day!

much love,