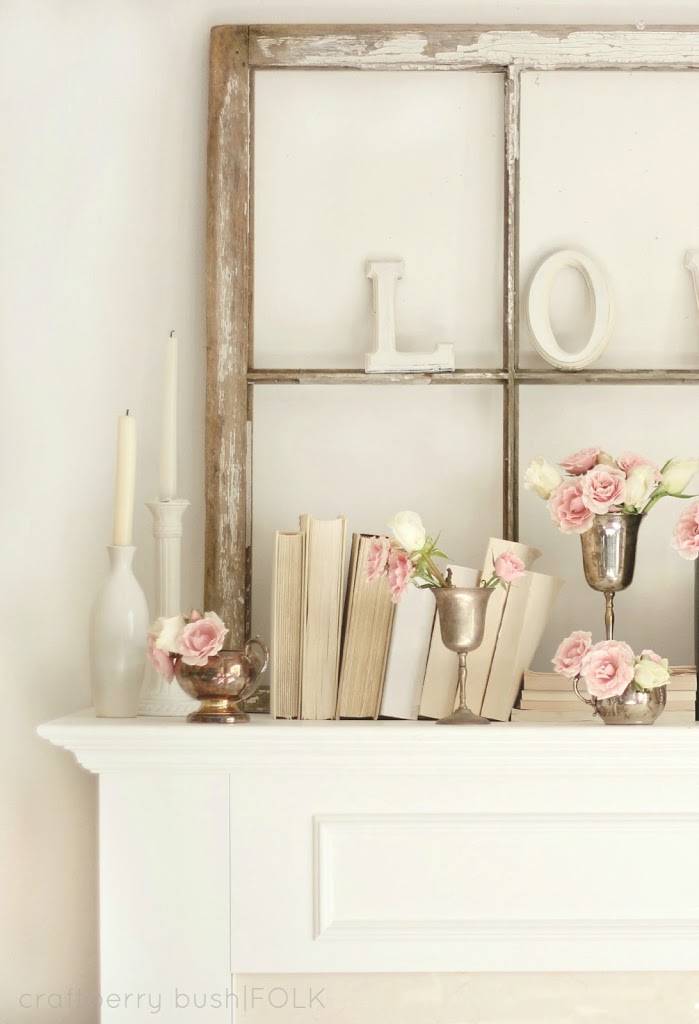 Hello! Did you have a good weekend? I hope so.
Yesterday I shared my Valentine's Day mantel over at

FOLK

.

Please head over if you missed it.
Today – and for the next couple of days – I am going to take you into my creative process and share the failed attempts of putting together a mantel.
Quiet on set. Scene 12, Take 1 and…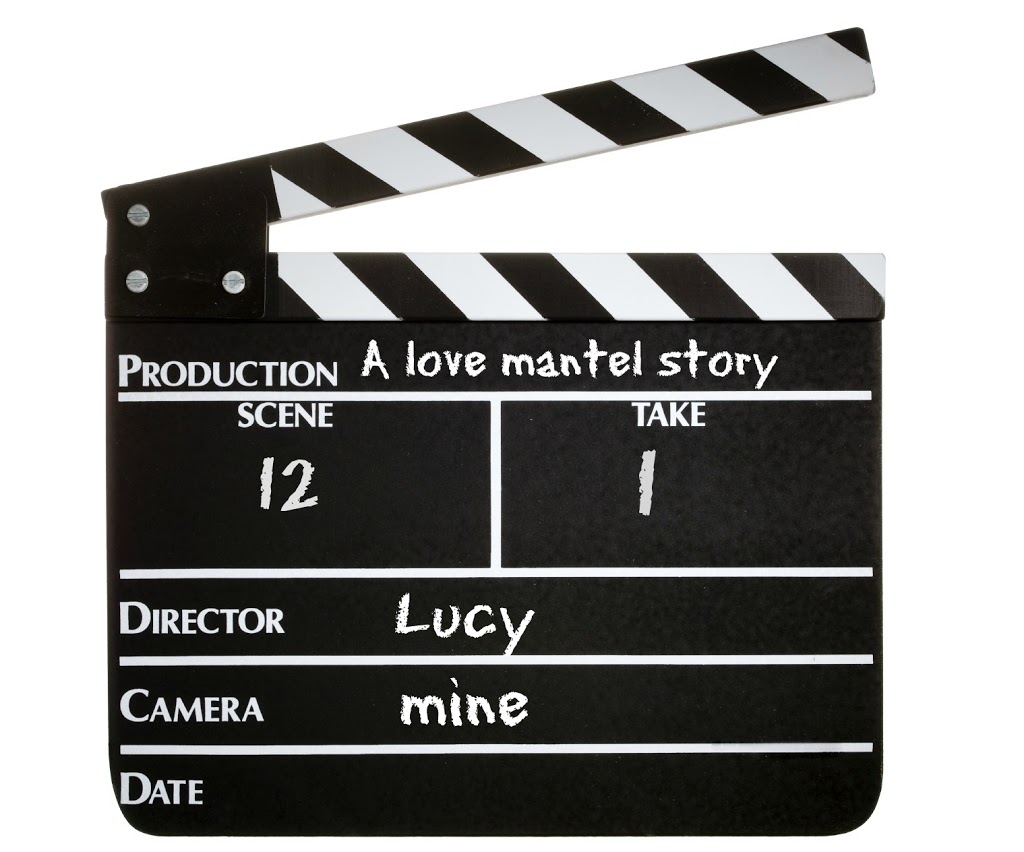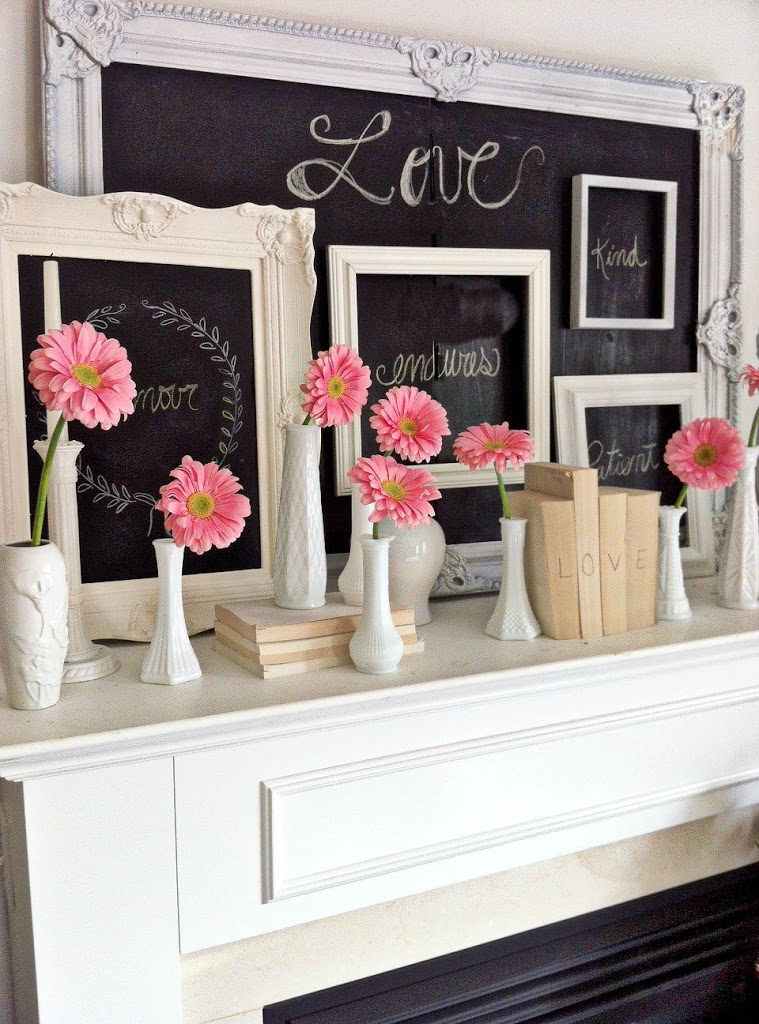 Before anything else, allow me to apologize for some of these photos, this particular one I took with my phone.

I put together a total of 5 displays until I was satisfied with the final product. Creating a cohesive display takes trial and error and though I enjoy the process, it can sometimes be frustrating. So I will usually take photos as I go along and walk away to review them.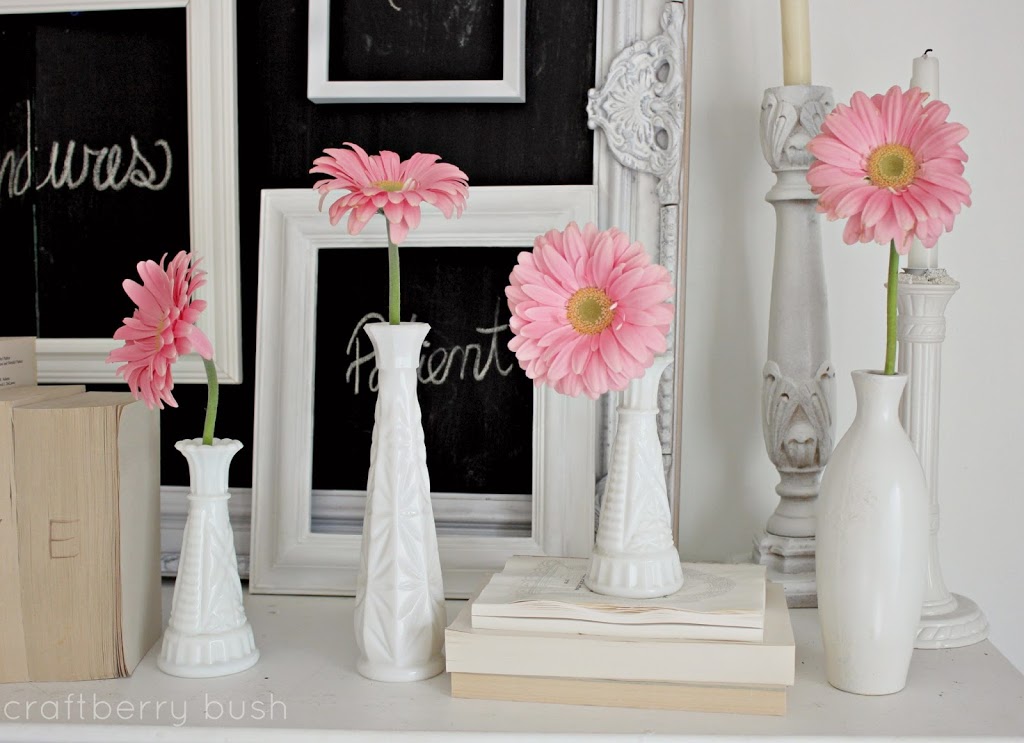 I find that looking at the photos gives me a different perspective and I'm able to see what areas of the display need more attention.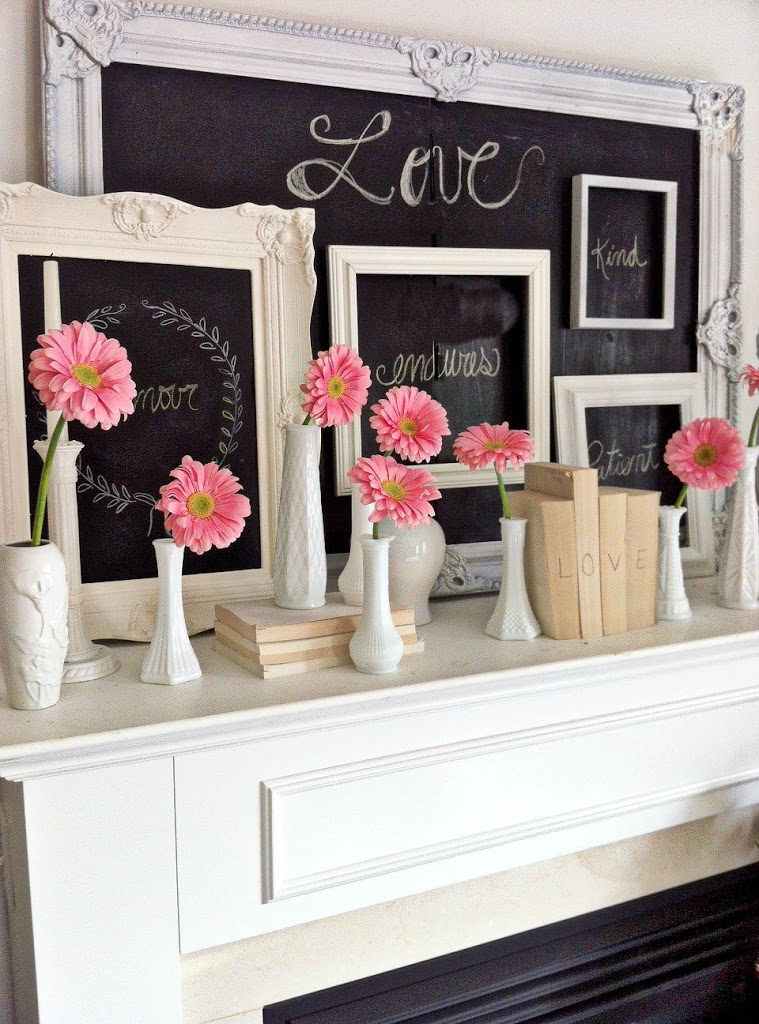 My initial thought was to keep the blackboard I had used for my Christmas Mantel and add several frames for interest. But I found the contrast of the hot pink of the daisies and the black felt a little too harsh.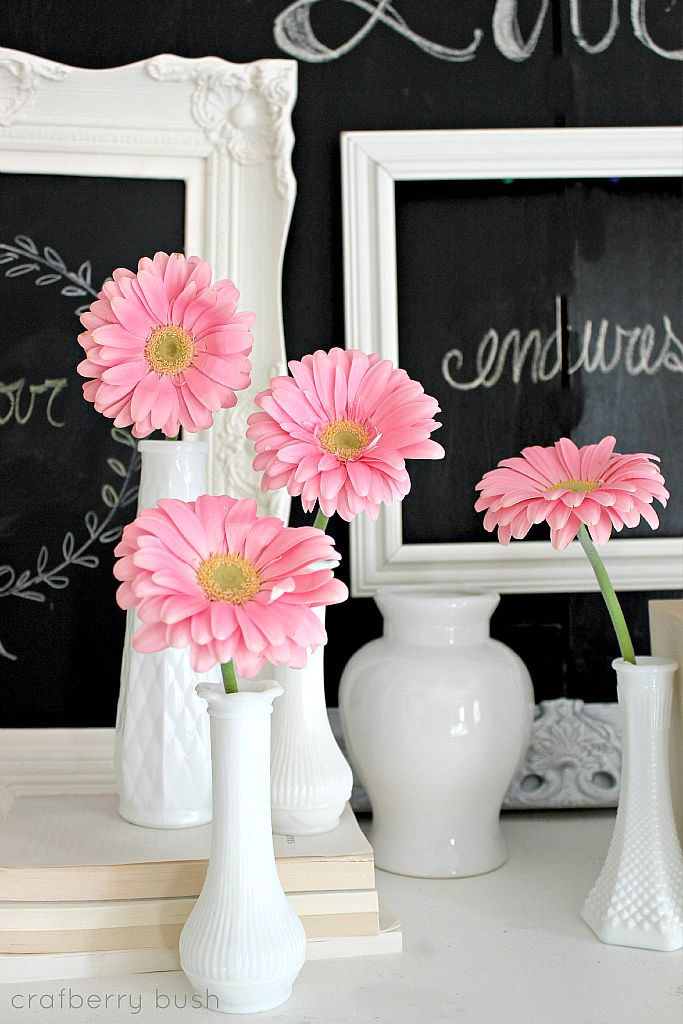 I did like the idea of framing the various words and perhaps just the books and the milk glass vases holding candles would have worked better than the Gerber daisies.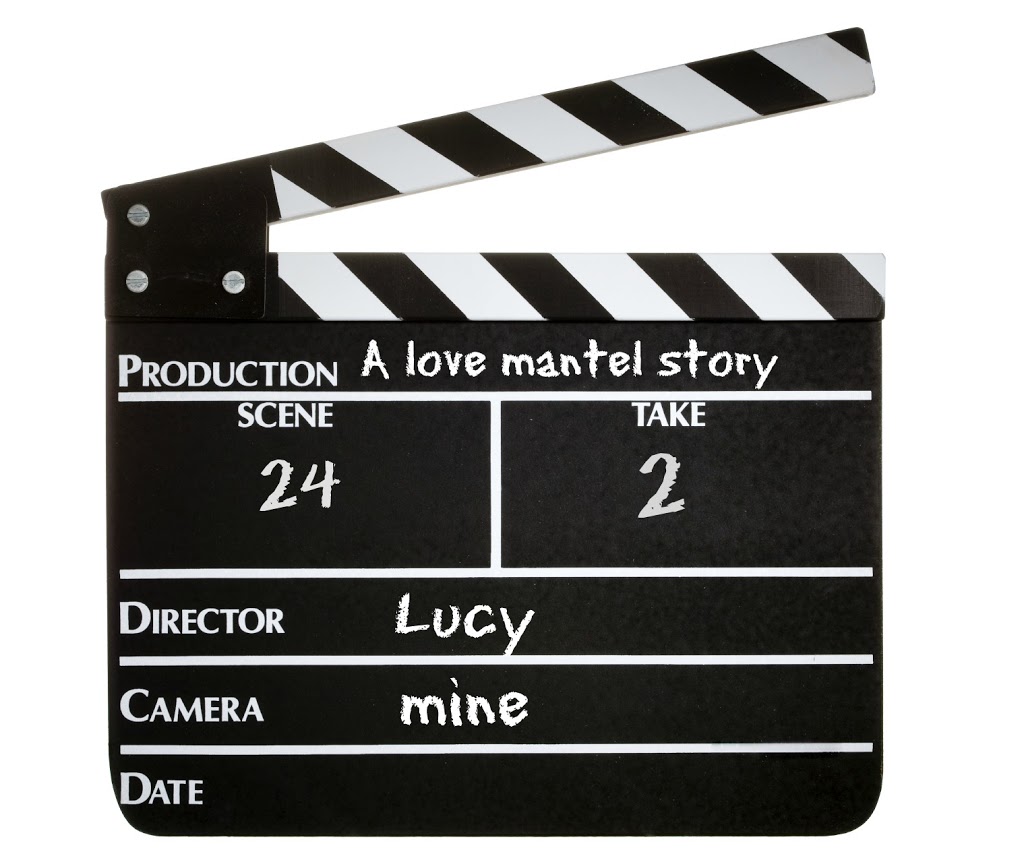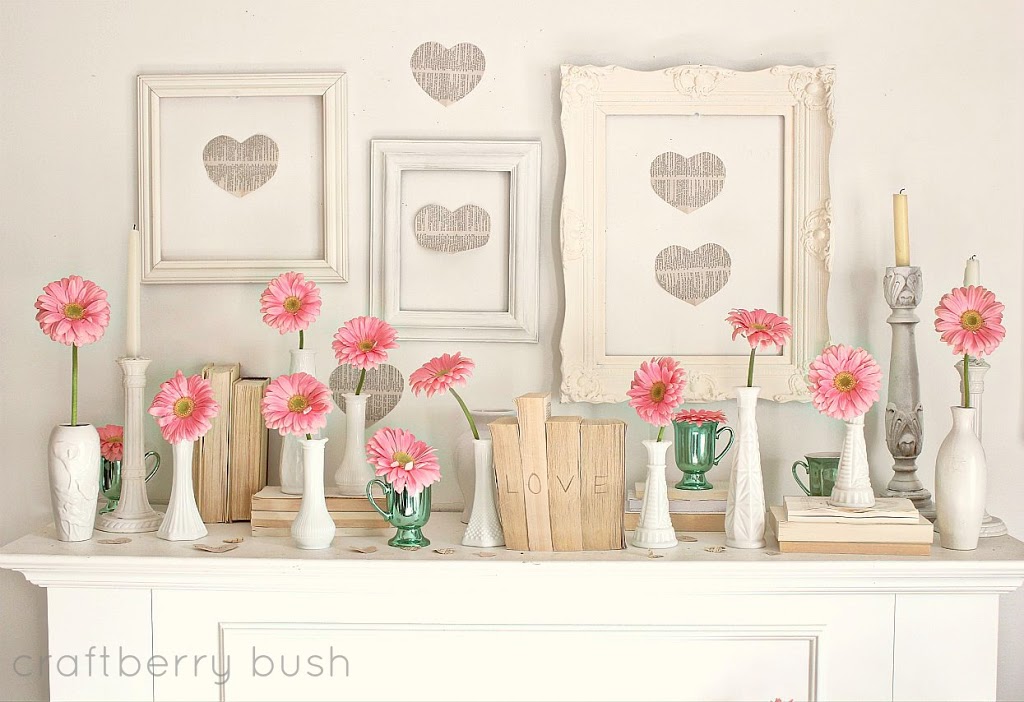 In my next attempt, I removed the blackboard and simply framed some dictionary hearts. I added a little contrast with these pretty teacups I had recently purchased at the thrift store (all four for $2.00) and used the books from last year's Valentine's Mantel.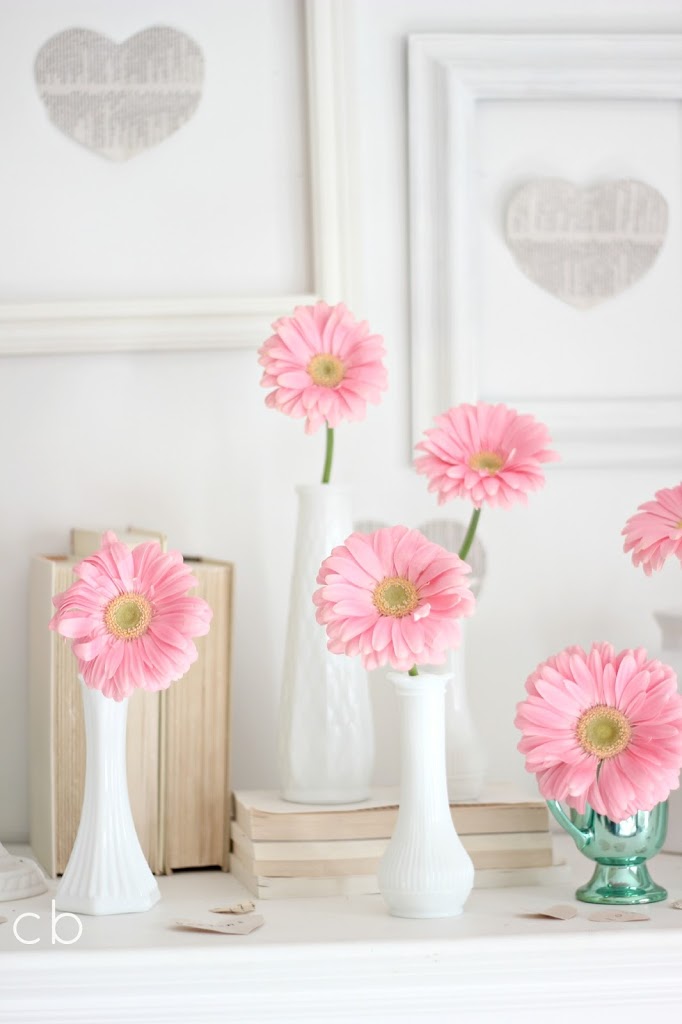 I liked this a little better, especially the colour combo of the pink and turquoise.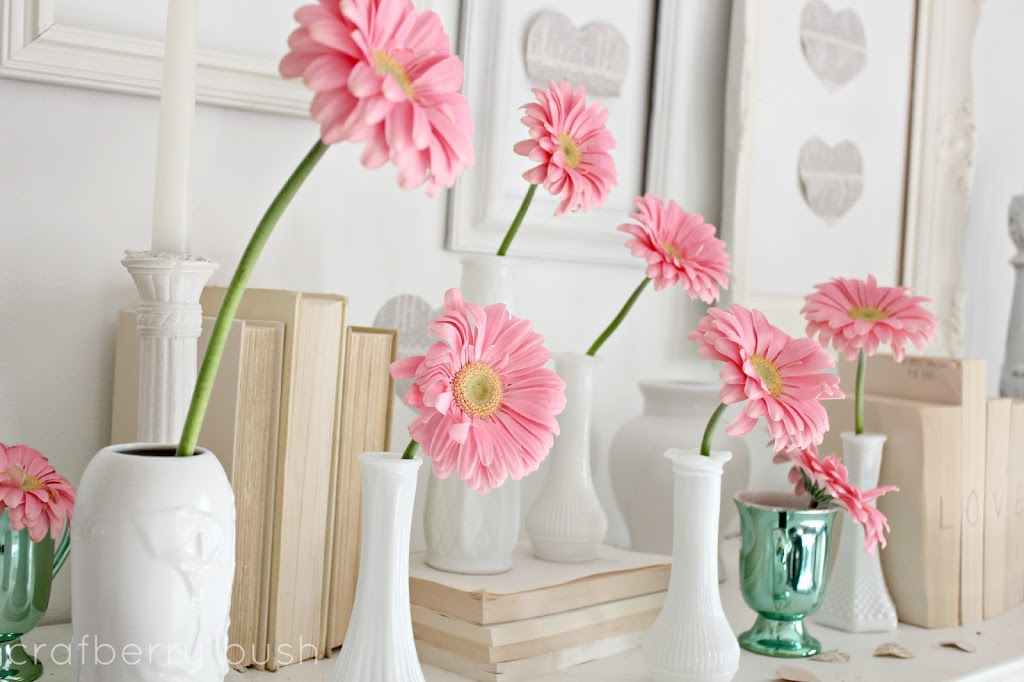 This was pretty, but I still wasn't happy so it needed to change once again. I was getting a little closer to what I had envisioned but not quite there yet.

I hope you come back tomorrow to see takes 3 and 4. In the mean time, you can also check out my mantels throughout the seasons here.

What do you think so far? What would have done differently?

Thank you so much for your company. Have a beautiful day.

much love,