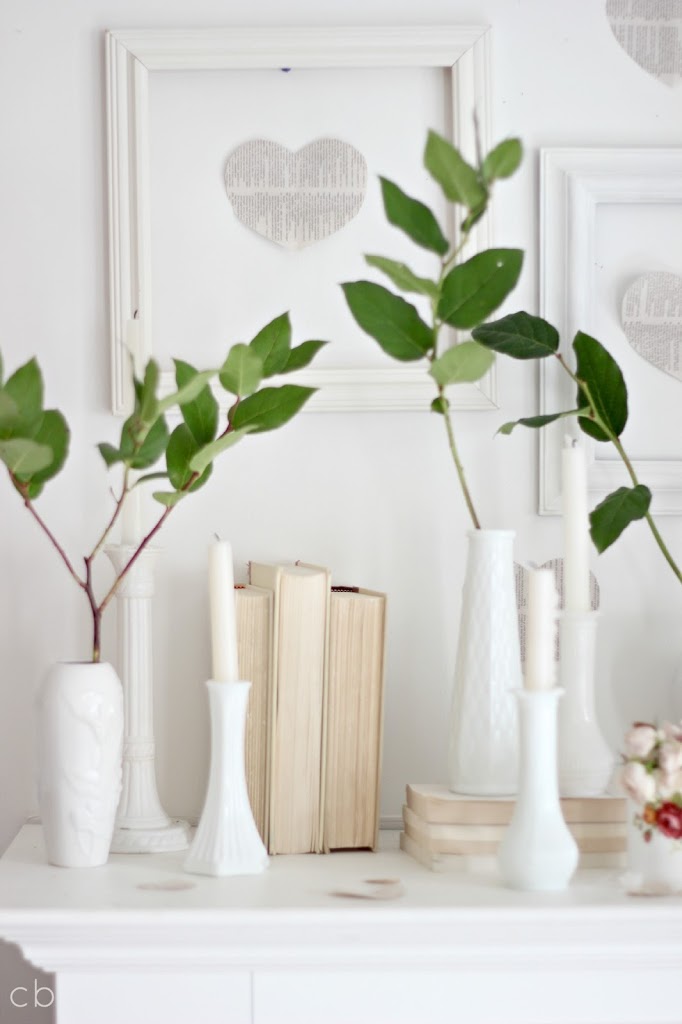 Yesterday's post took you behind the scenes to show the deleted
takes 1 and 2
of my
Valentine's
Mantel story (which you can see
here
). It's time to carry-on, so please…
Quiet on set! Take 3 and…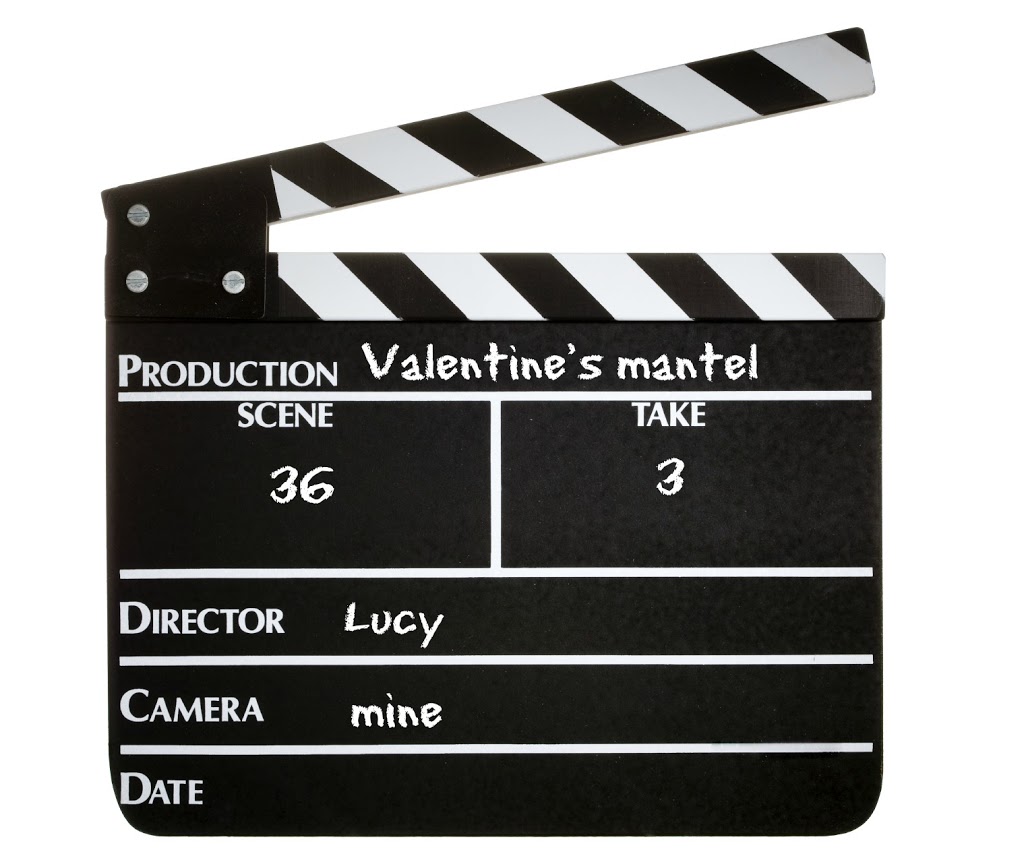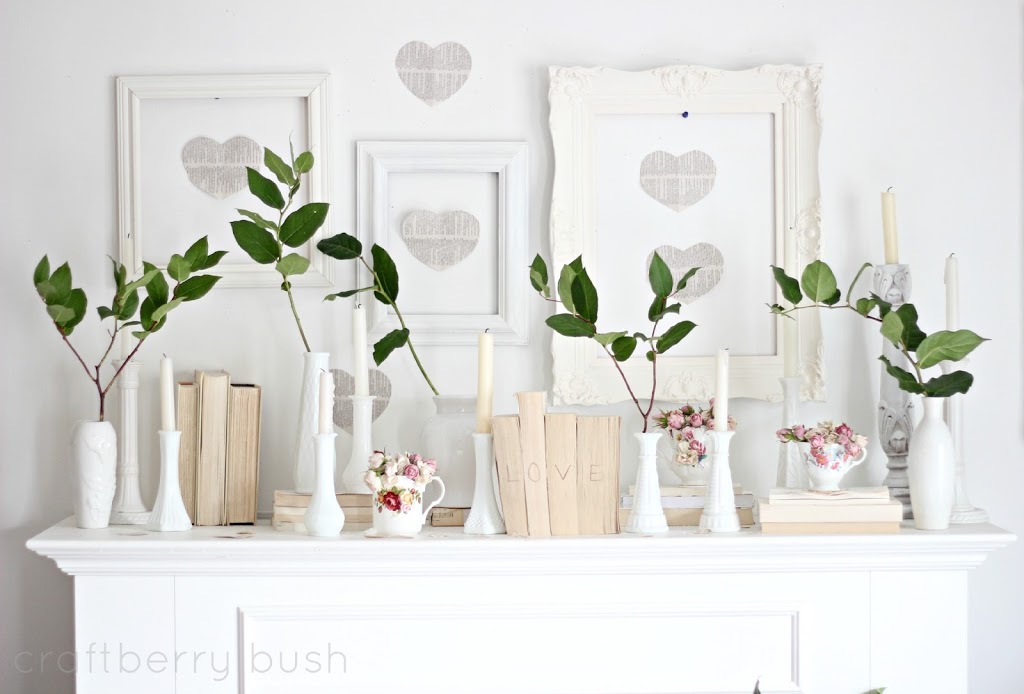 Even though daisies are one of my favourite flowers, I decided they were not working for me in this display as their colour was too bright so I replaced them with some of the greenery that came with the bouquet.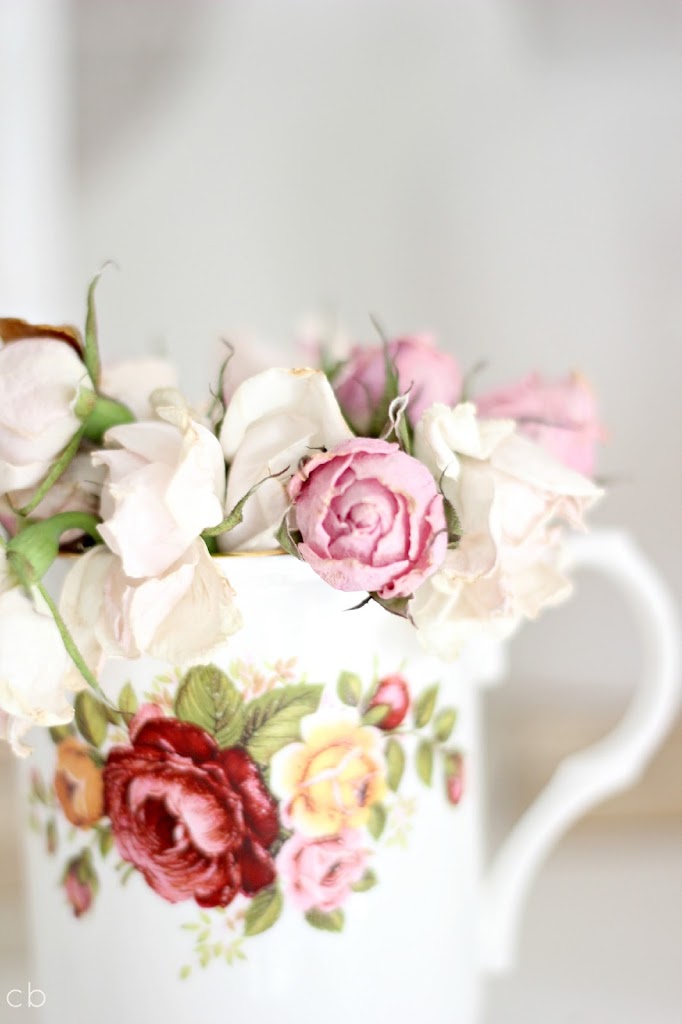 I added some of my mismatched teacups and
some
wilting roses I had from the previous week…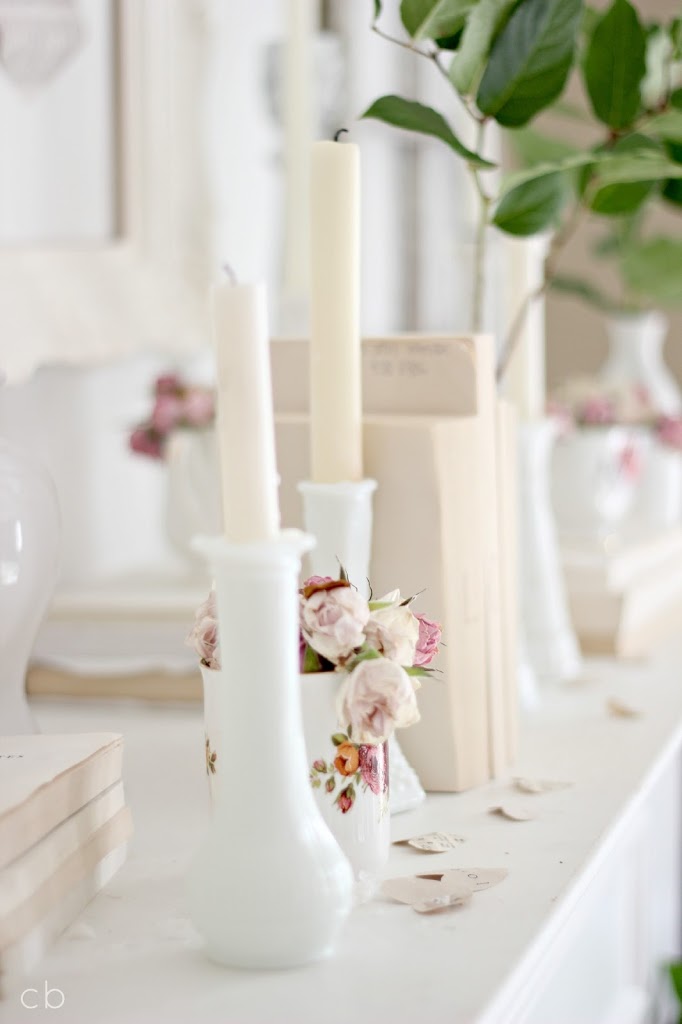 …and decided I preferred the soft
muted colours of the pale roses and so….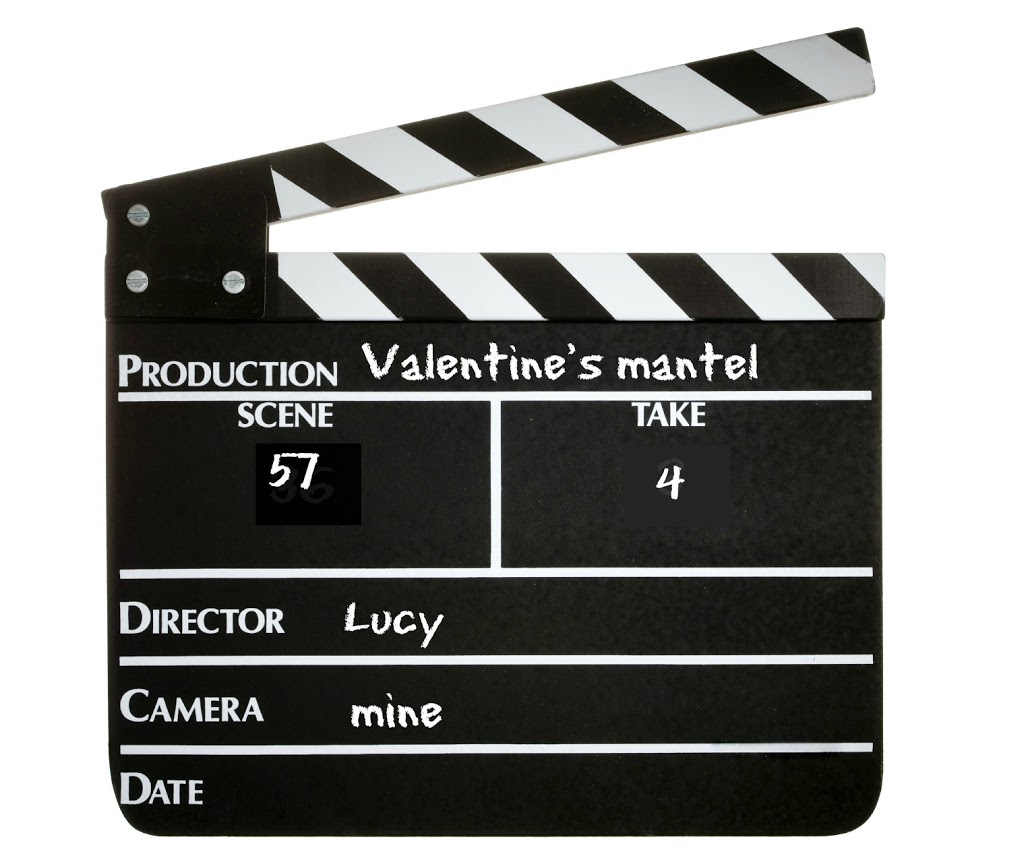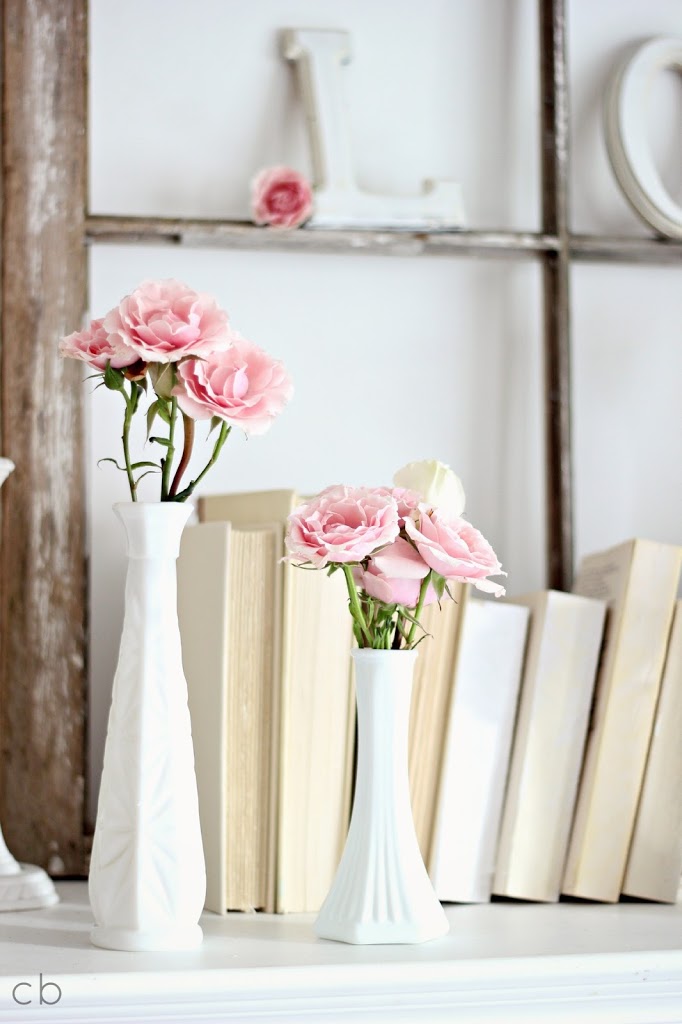 You can't go wrong with milk glass and sweet pink roses.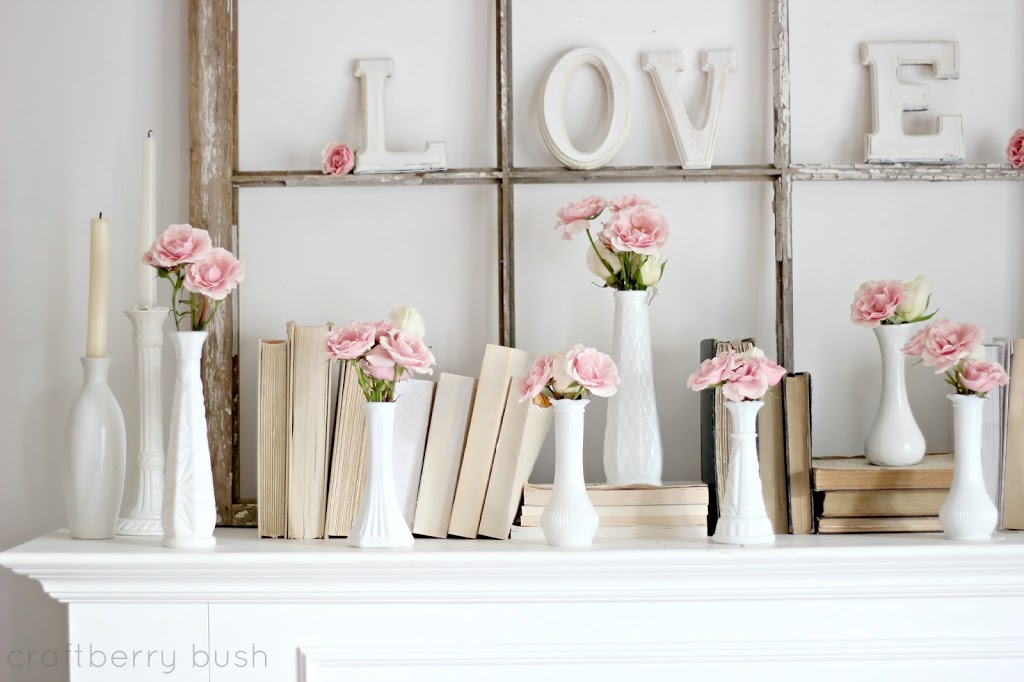 That's better.
Soft and romantic…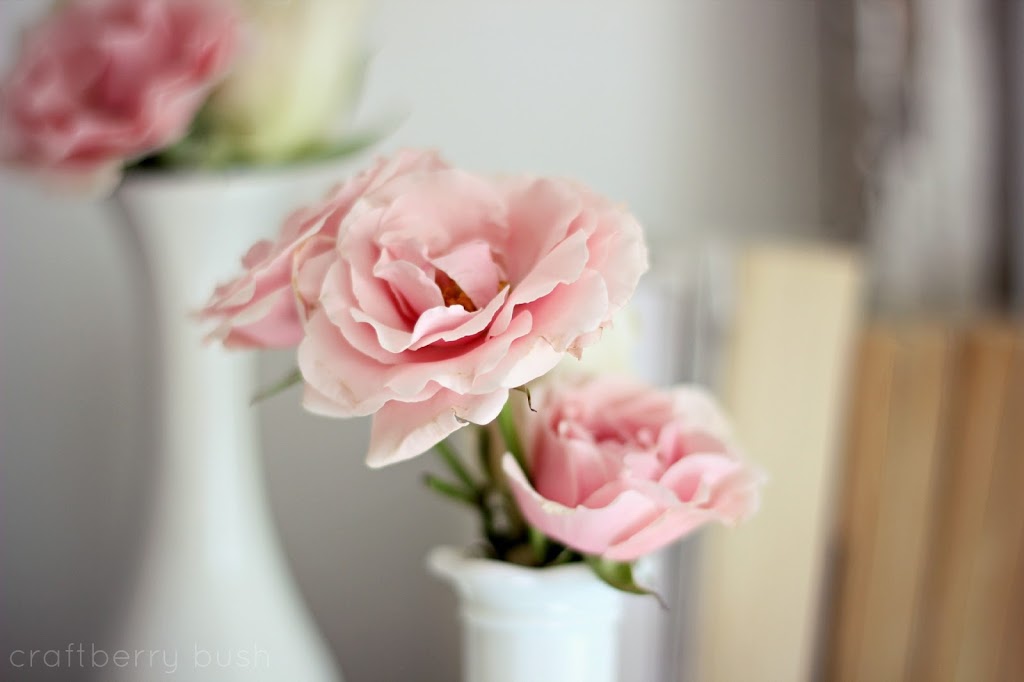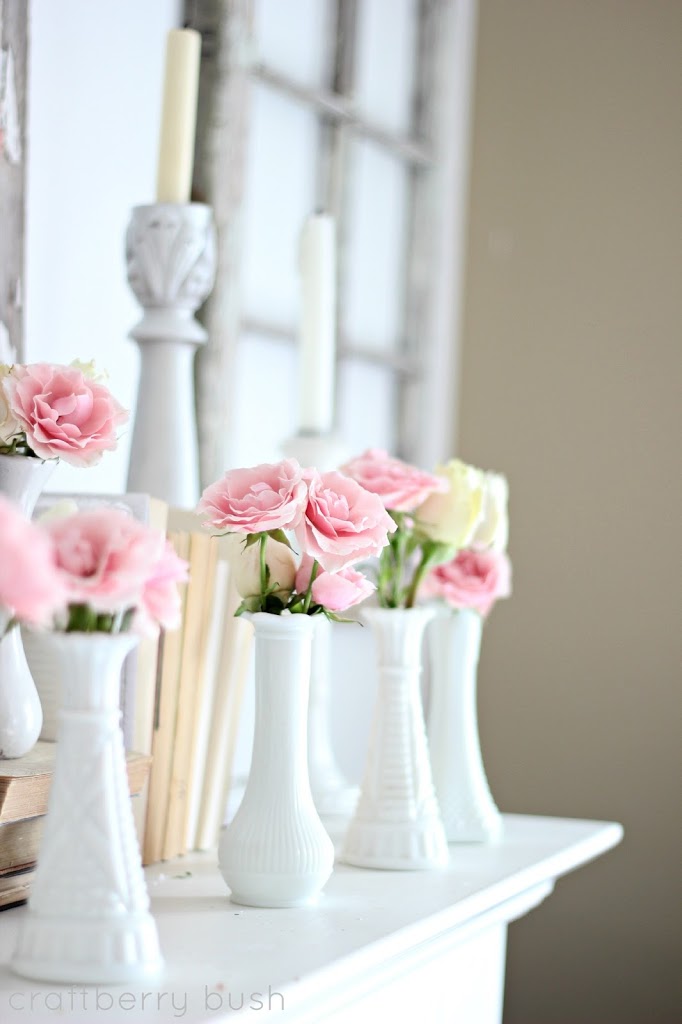 This might just be the one, but as you
may
have
already guessed, there was one more to come.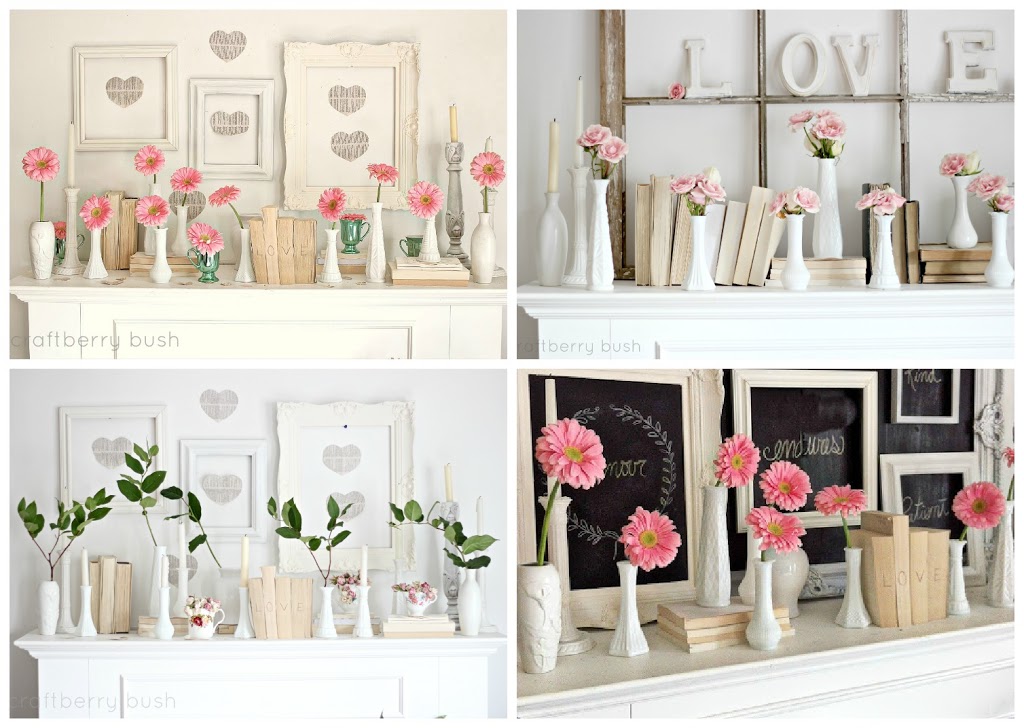 So there you have it – a behind the scenes look into Craftberry Bush.
Some days I'm able to put together a display right away while others – like this one –
takes a few tries before I'm completely satisfied.
Hope you enjoyed this little creative journey.