During the recent House Christmas Tour, I shared a few photos of our hutch decorated for Christmas. Today, I wanted to share some of the details…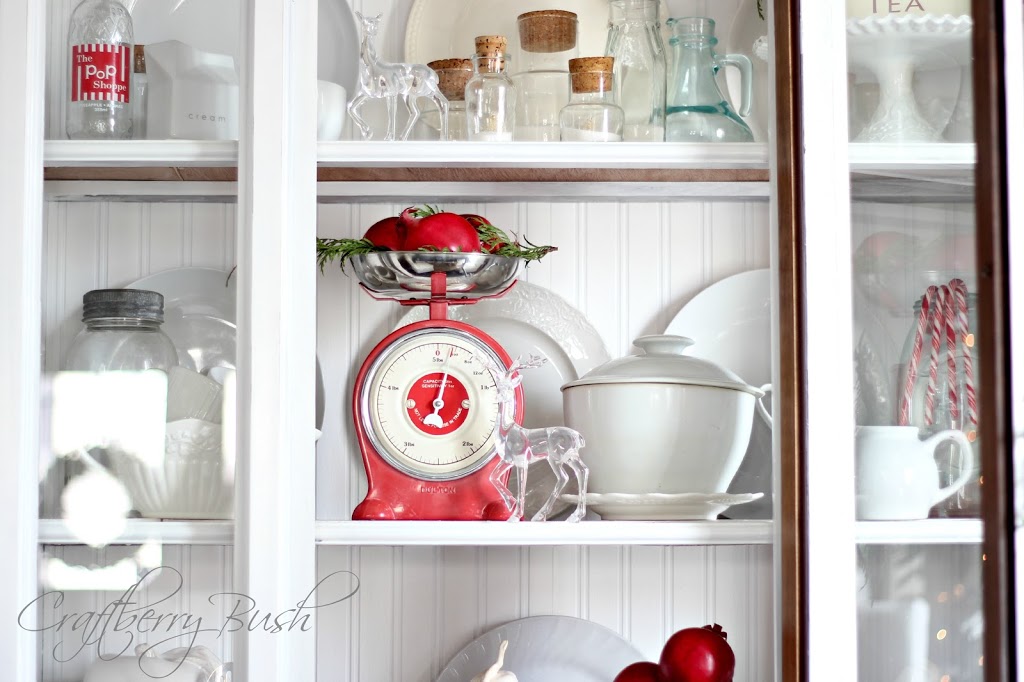 I like to keep the general feel of the hutch clean
and light, allowing the relevant items to stand out.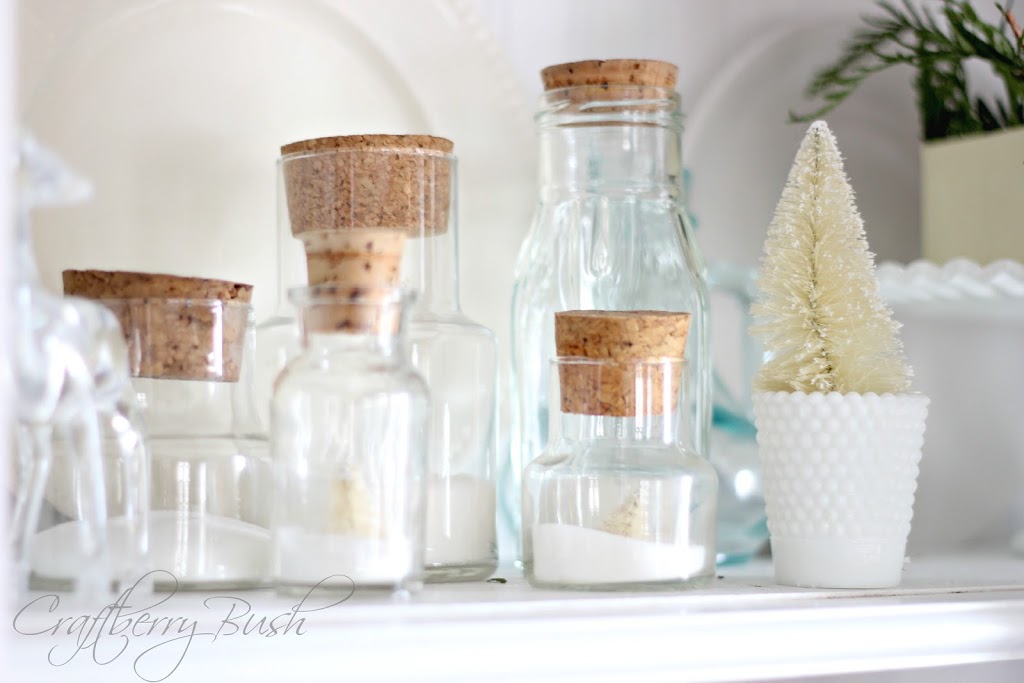 A collection of corked bottles filled with sugar to represent
snow, along with tiny little vintage trees dyed with bleach.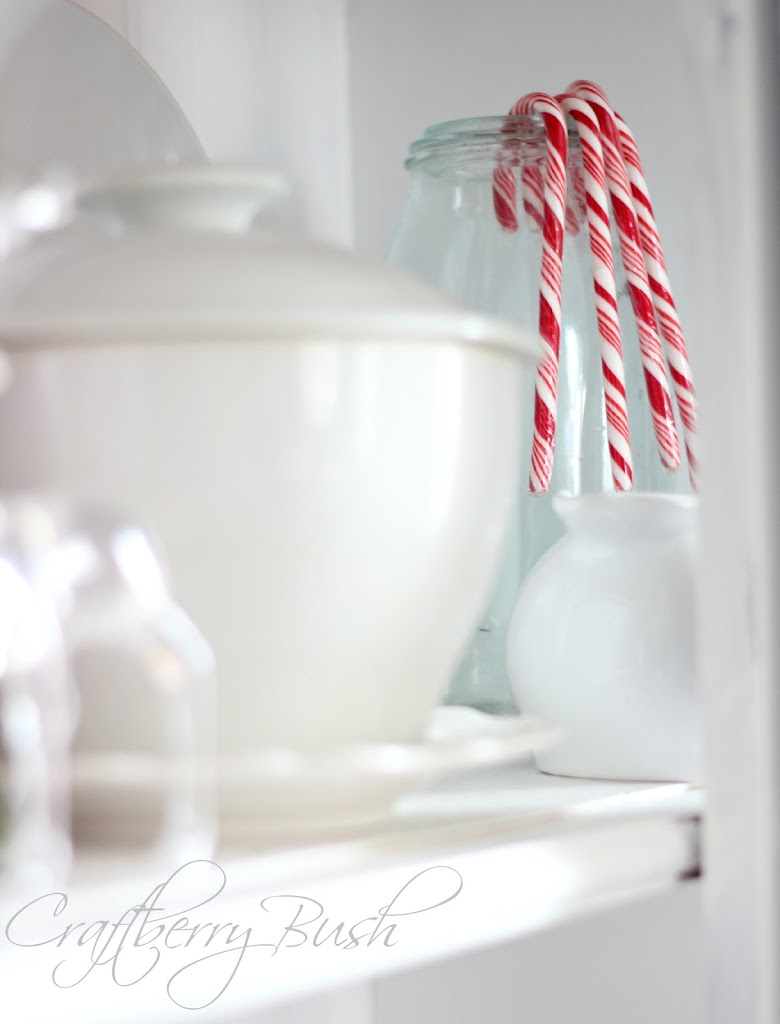 Traditional red and white candy canes look so pretty against a vintage blue jar.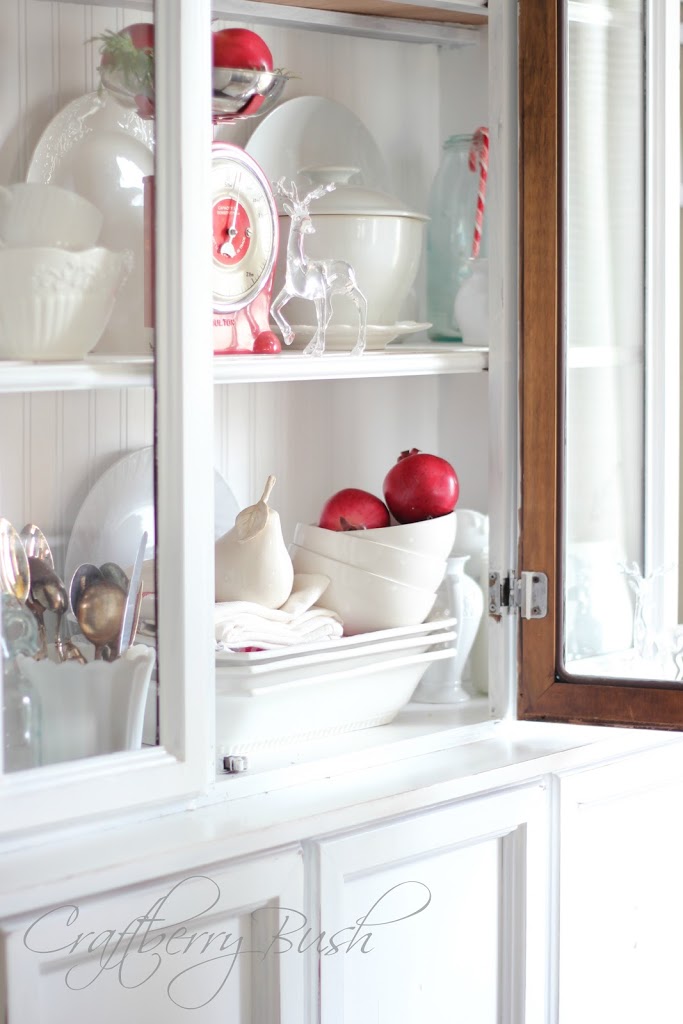 Pops of red here and there…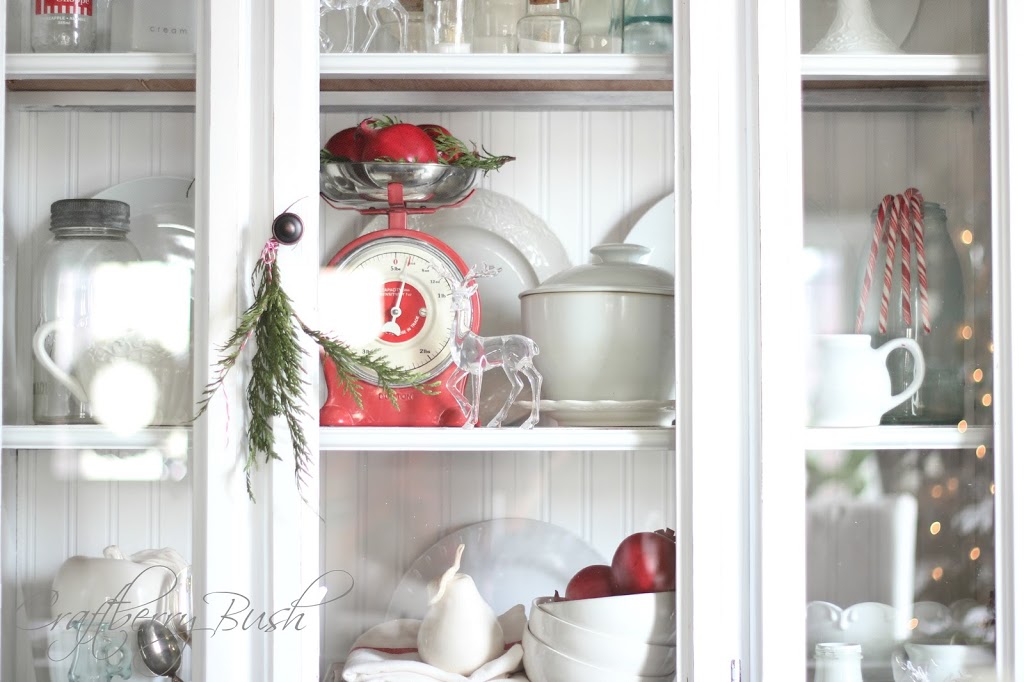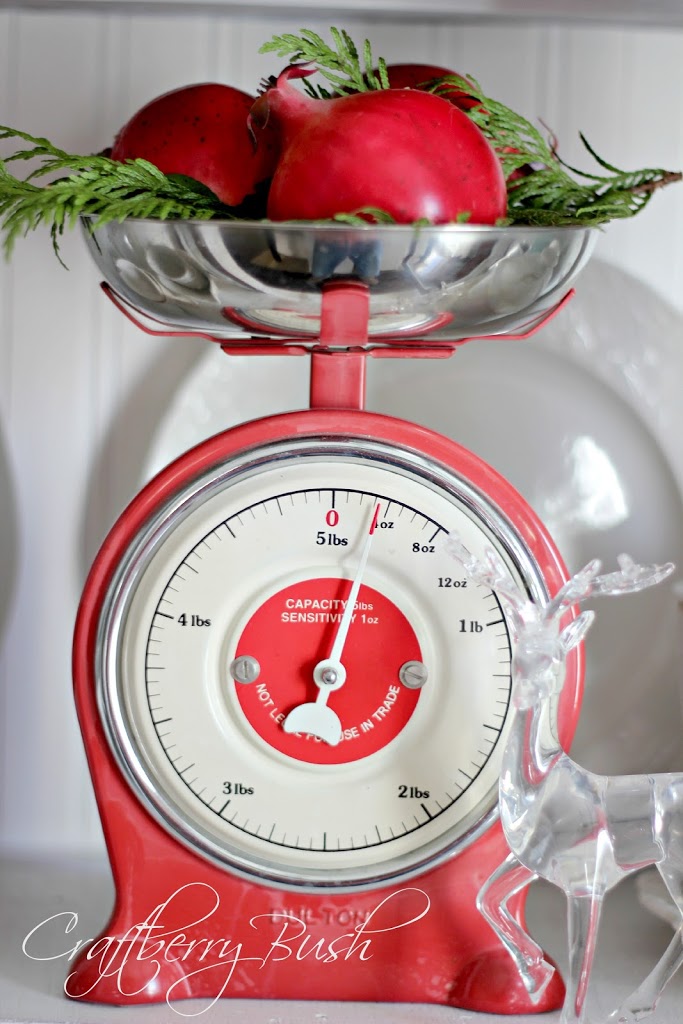 An old vintage scale holds some artificial pomegranates…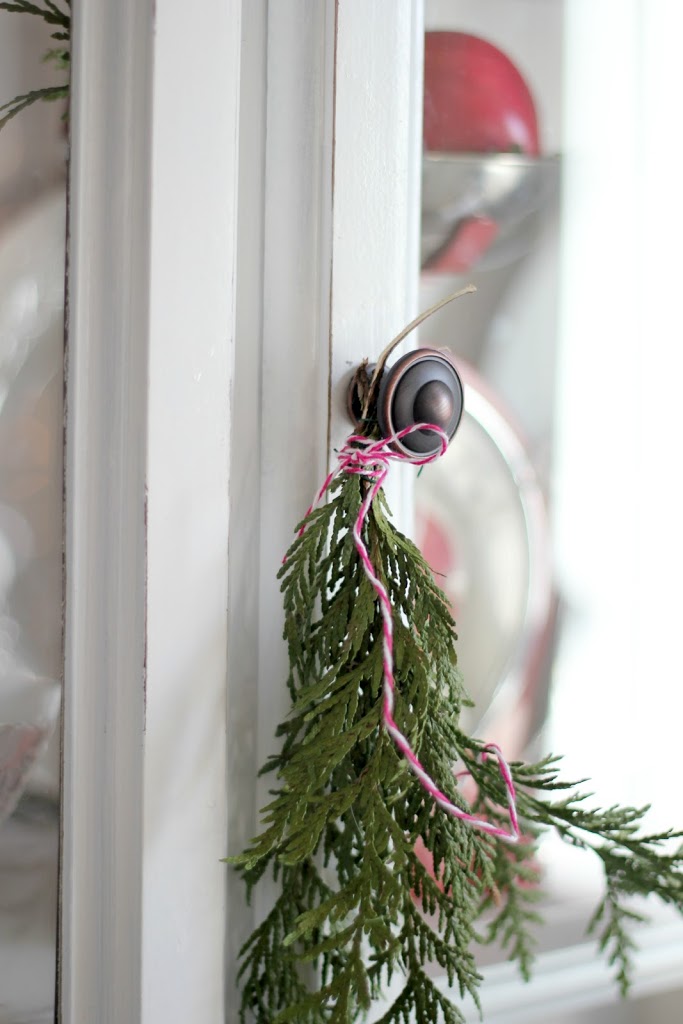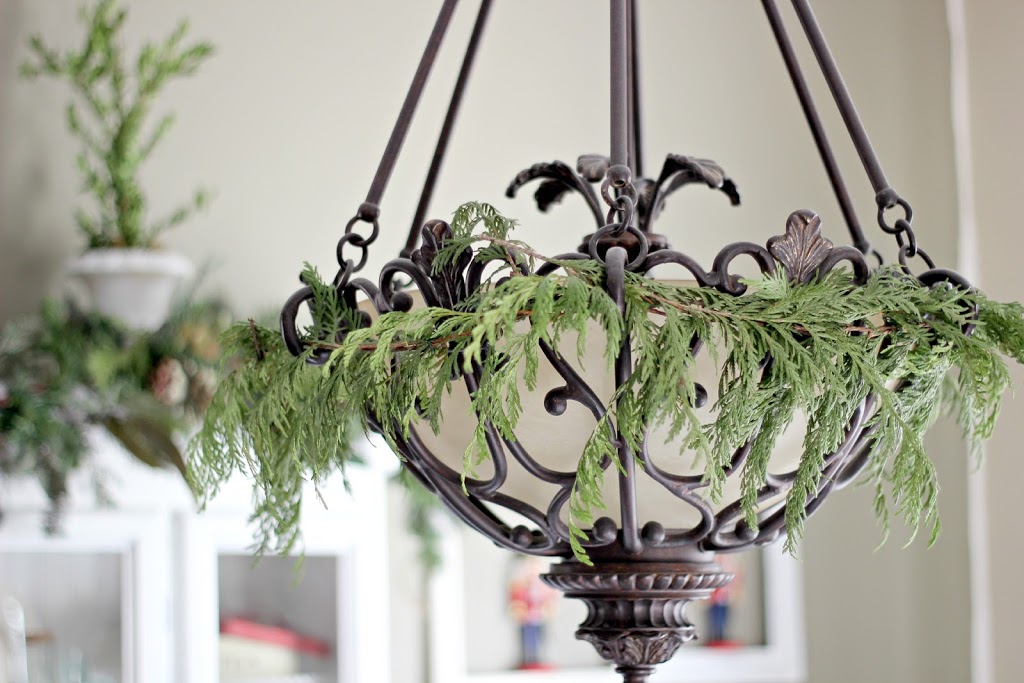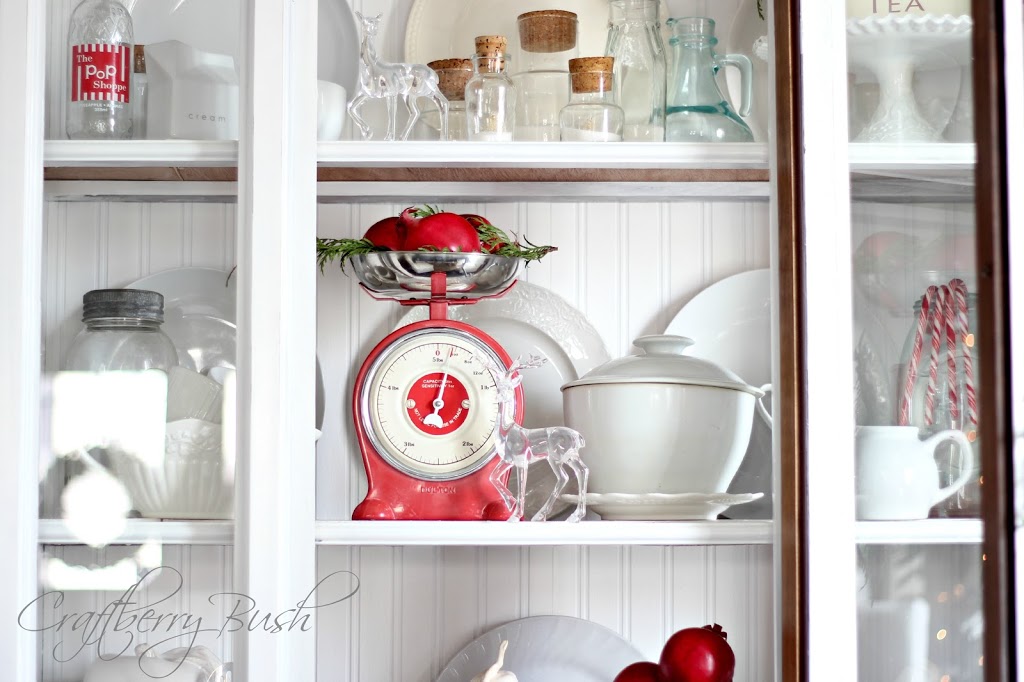 It really doesn't get much easier than that. Using what you already have and just changing little items around here and there gives you a fresh look from season to season. You can see the hutch through the season in the project gallery above.
I've had so much fun decorating for Christmas this year and will be sharing more photos throughout the week.
And in case you missed my first ever post as a FOLK contributor, please visit here to see my Christmas mantel.

Thank you so much for stopping by. I hope you have a great upcoming week!

much love,