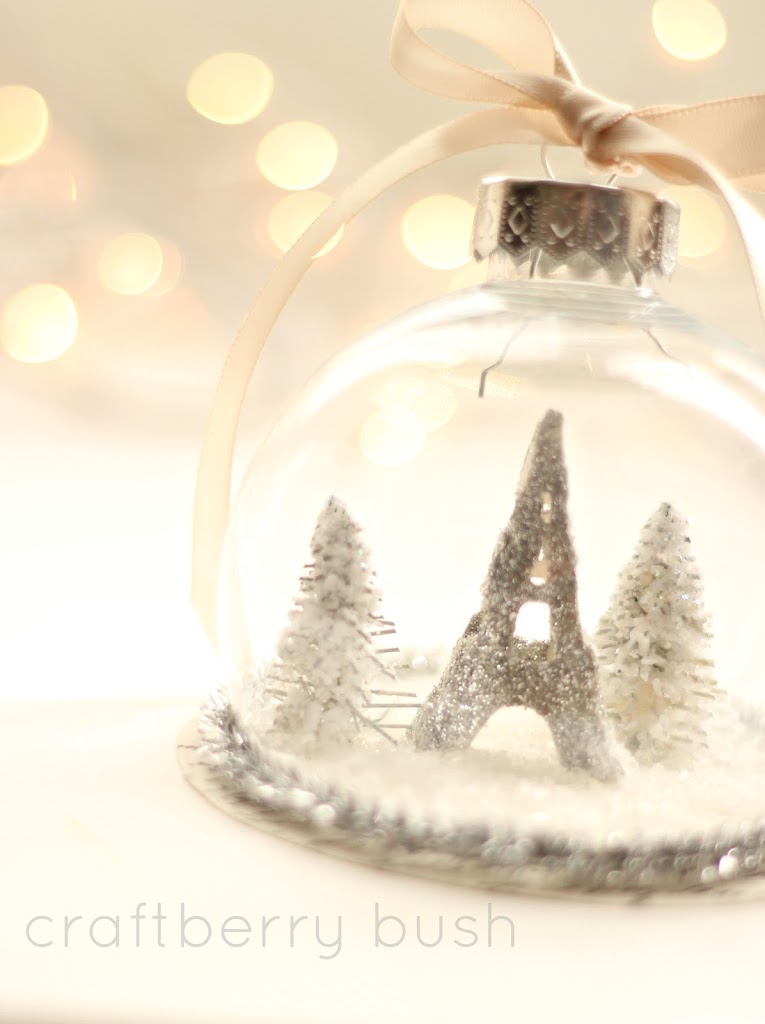 If you have walked this journey with me for a while, you likely know we live in Canada. Here, French is one of two official languages, yet contrary to popular belief, not everyone speaks it. It is however taught in schools as a second language course and there are French Immersion schools (such as the one our children attend) where most of the curriculum is taught in French.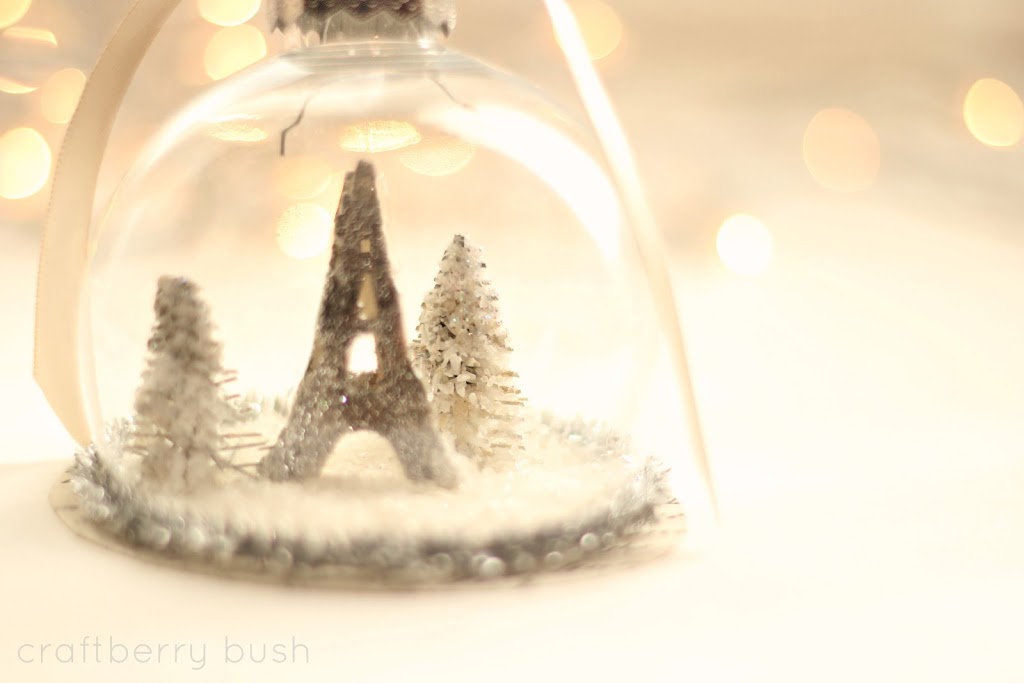 Being exposed to an almost exclusive French curriculum means our kiddies are beautifully fluent. I love listening to them speak French, even though they don't do so very often. Perhaps one day when we travel to France they will serve as our translators.
But for now, I'm sharing a little bit of Paris (read: 'Paree') with you here at home. I made two different versions of the winter wonderland bulb of last year (go here to see it).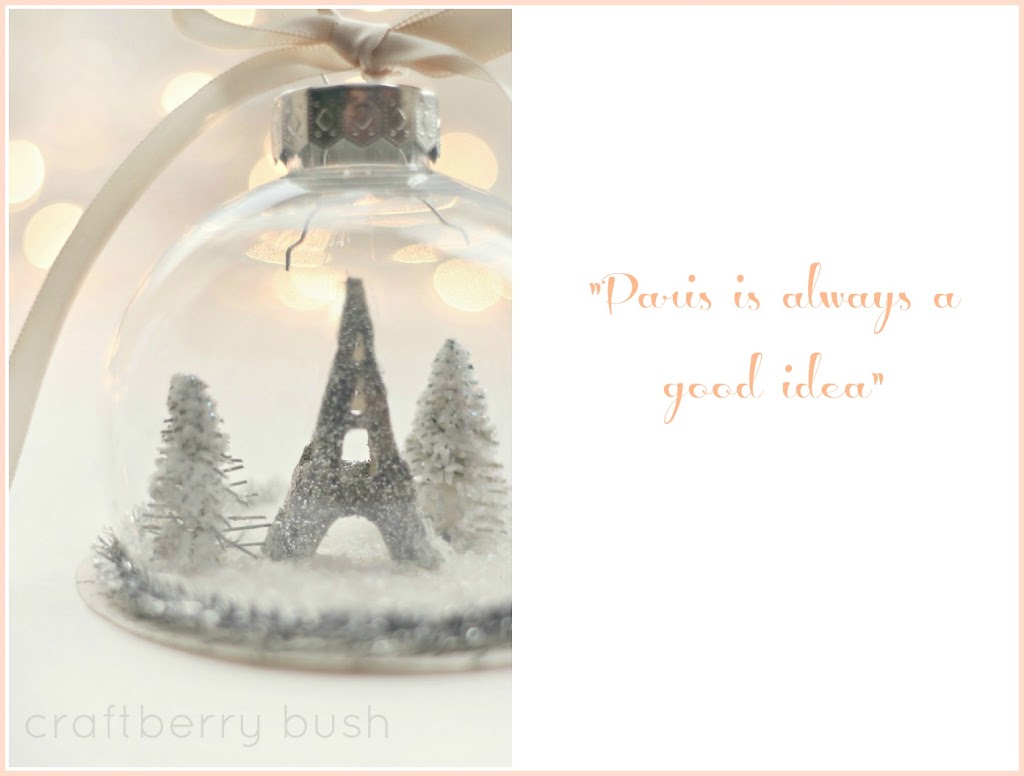 A pretty silver one that resembles a snow globe…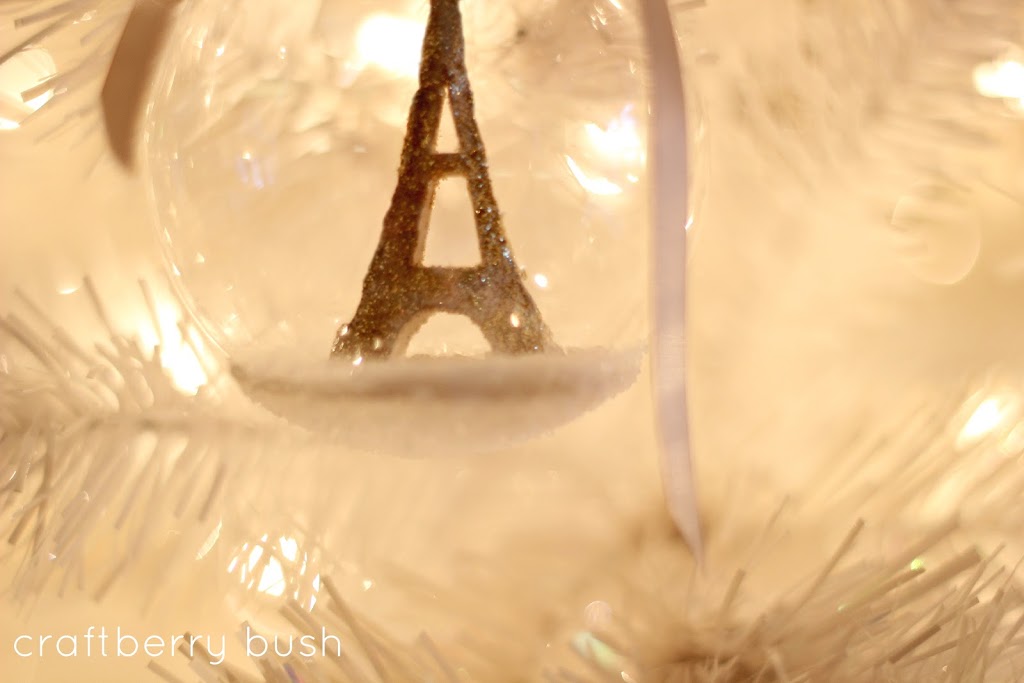 …and a very fancy Ooh-la-la, golden one.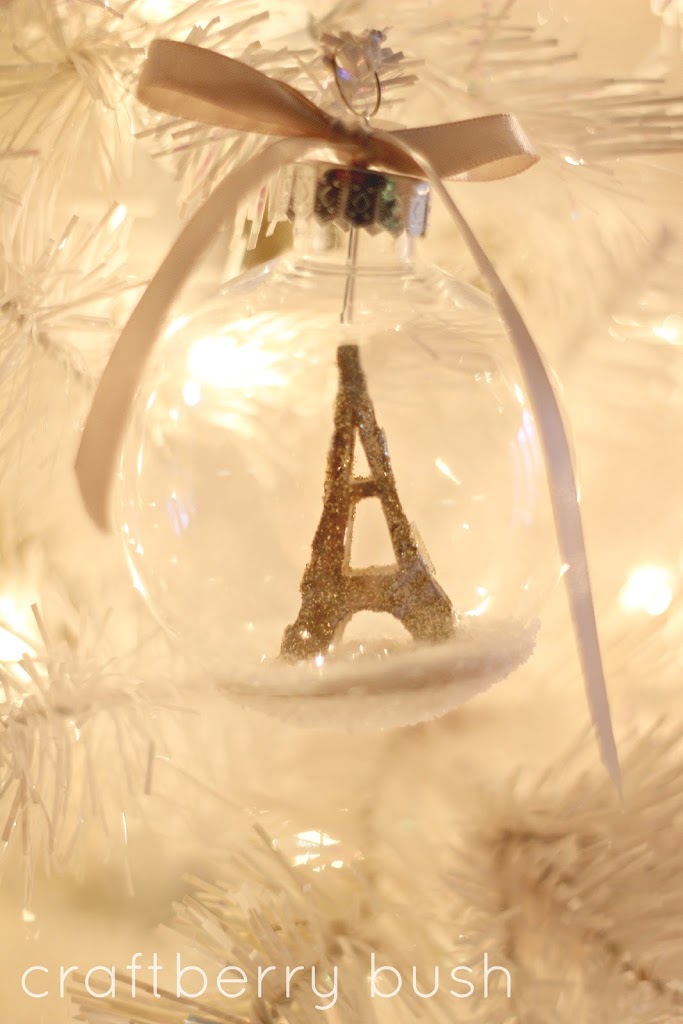 I'm working on a little ornament series similar to last years, where I will show how I made
these little guys. I hope you will join me.


Merci beaucoup et au revoir!