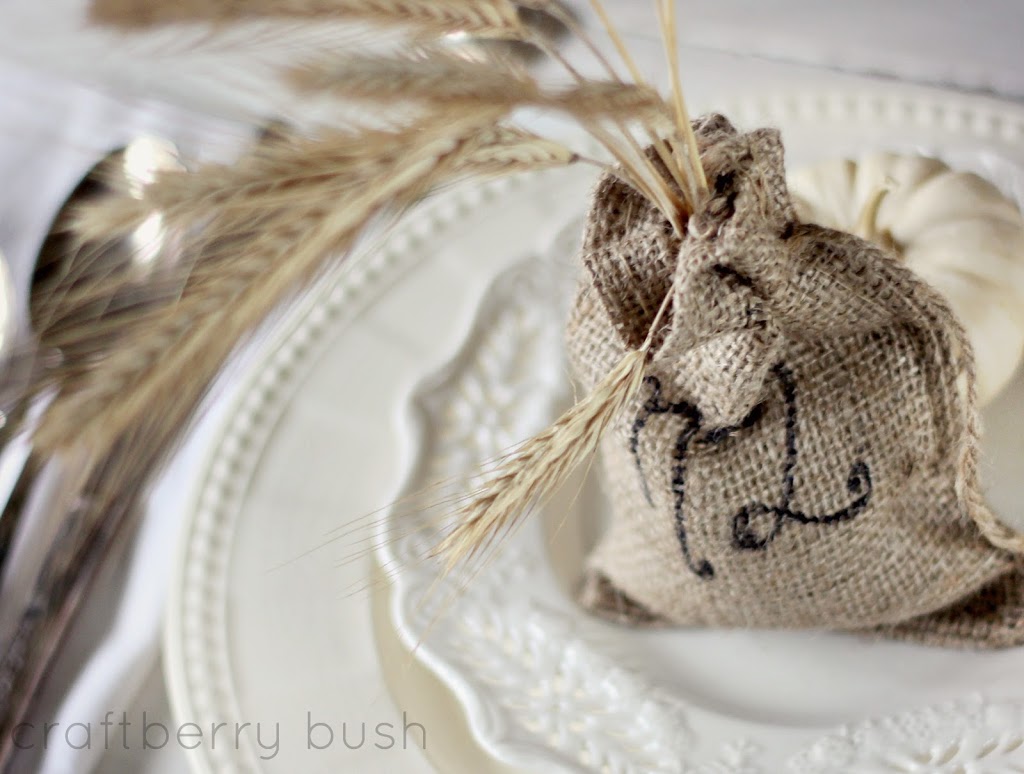 This week, my mind has been a little preoccupied with 'things' and I've had
a tough time focusing. I feel like I'm in a loop and continue to go around
and around in circles not really accomplishing much.
But what's funny is that I'm not standing still, I am doing and doing, but not doing…ugh.
Does that make any sense?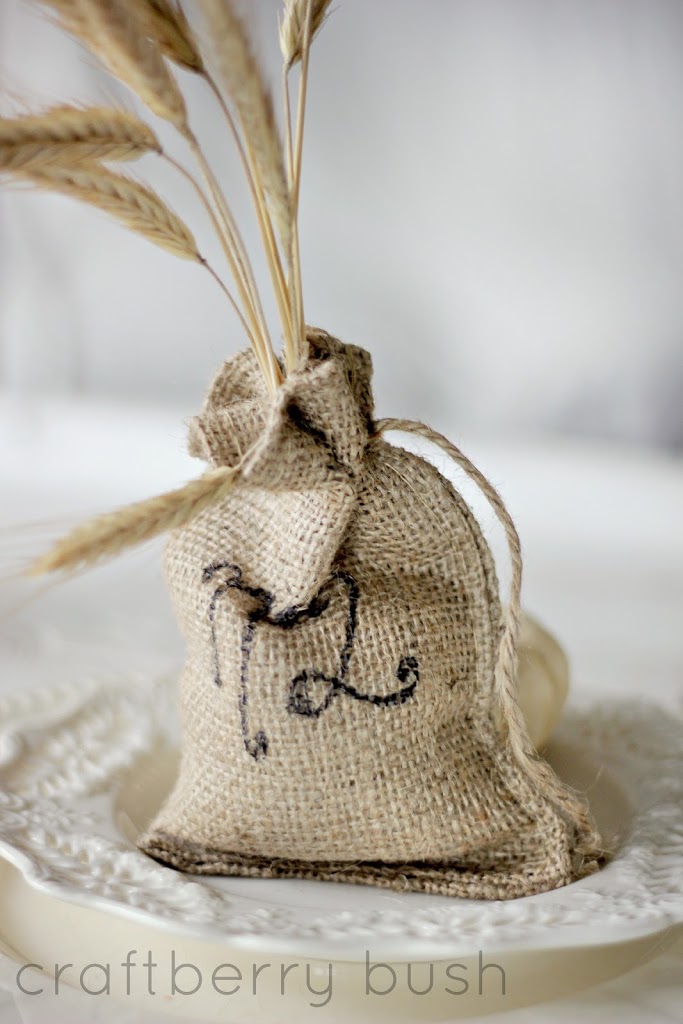 Nevertheless, I have been meaning to show you
this
cute
little idea you may want to use for a Thanksgiving table….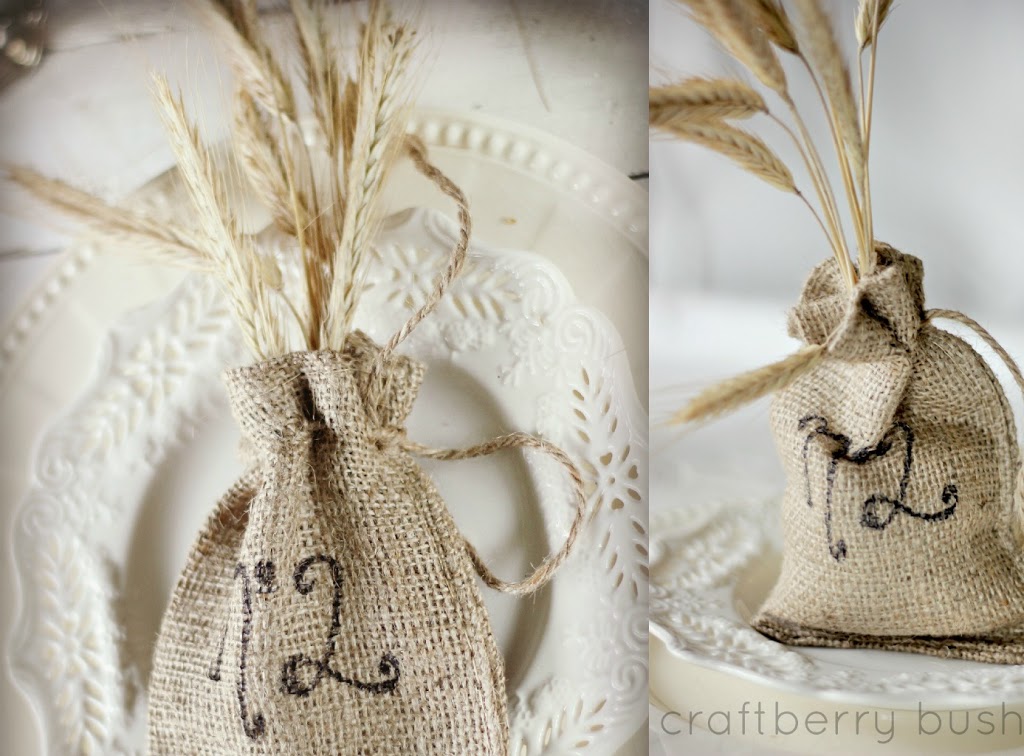 I've had this in my 'idea file' for a while now. It's beyond simple – a little
burlap sack filled with some rice
and some wheat stalks. I wrote the No.2 with a
Sharpie marker and placed it on a plate. Like I said,
simple right? I imagine several placed along the table would look so cute.
How's your Thanksgiving planning going? I'm hoping you can come back later tonight and share what you've been up to at our HAPPY HOUR linky!
Okey dokey, looking forward to seeing you later on tonight!