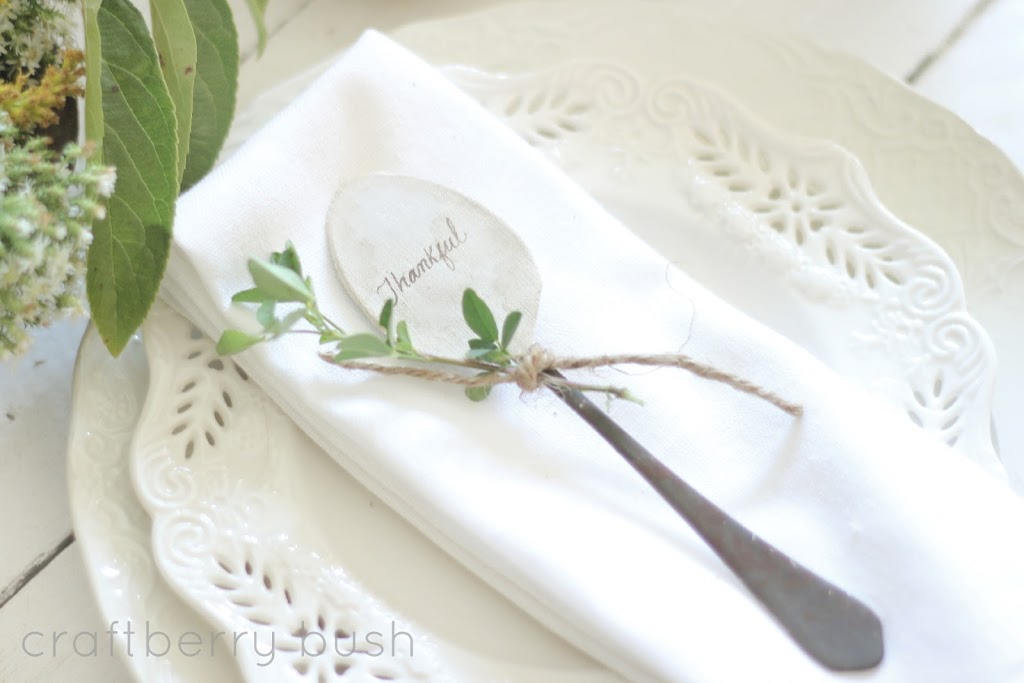 It's a relaxing Holiday Monday for us here.
The sun is streaming through the window, putting
a spotlight on the little specs of dust which like miniature
dancers move to the rhythm of the orchestra. T
hey both fascinate and disturb me at the same time.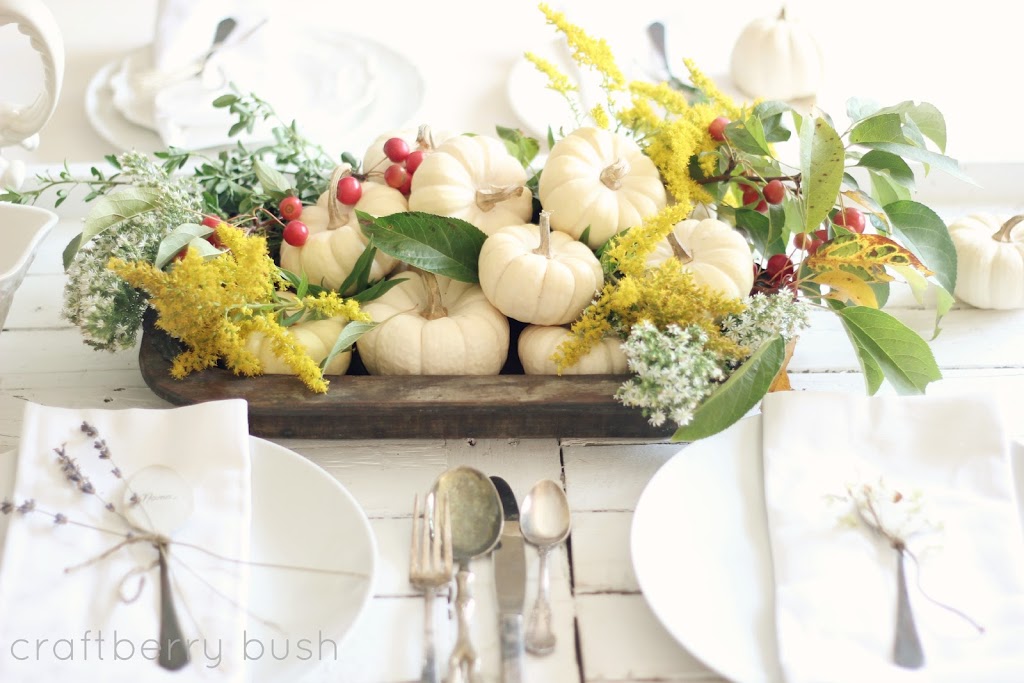 The sight stirs in me that ambivalent feeling of knowing that long
weekends are for relaxing and spending time with family while walking in your PJ's all day. But at the same time, I feel that contrasting need of wanting to keep my nest orderly
as I put all those little twigs back in their proper place.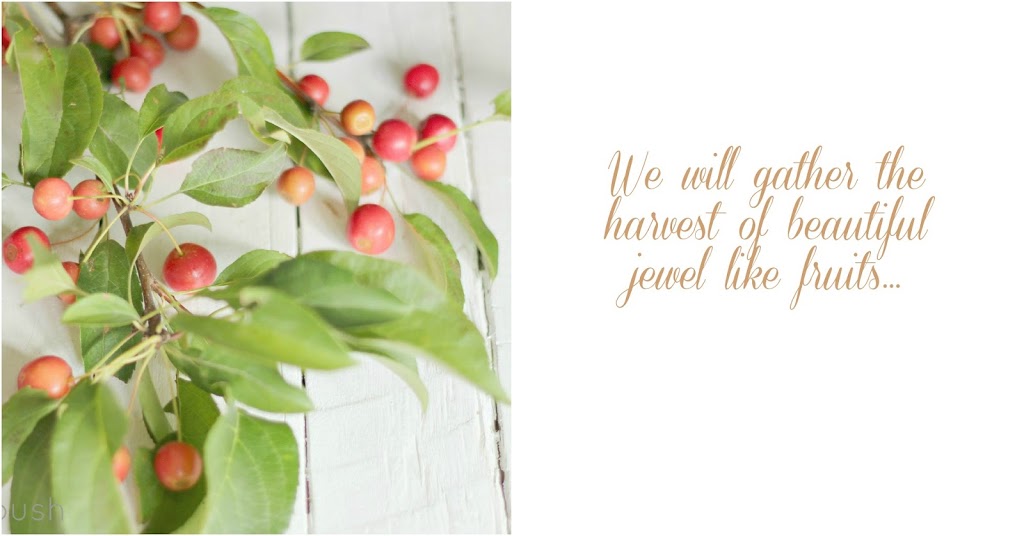 For now, I am choosing to enjoy the dancing show and wonder to myself
how long it will take before I commence my own dusting dance.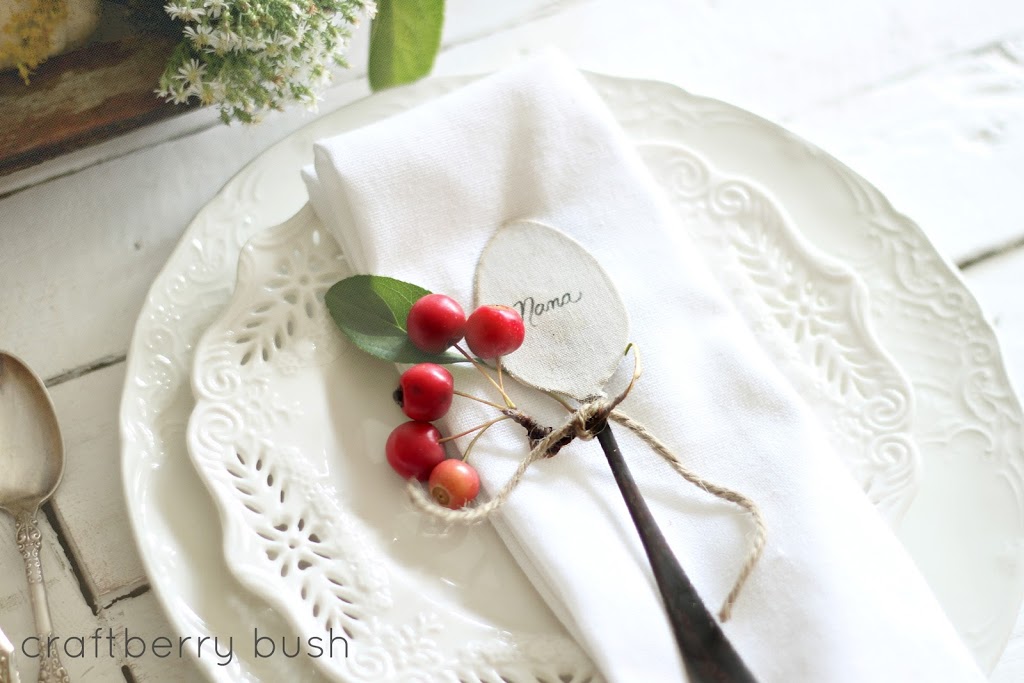 Before I start cleaning, I wanted to show you a sweet
little idea for
a
fall table using old spoons as name markers.
Linen paper/burlap/canvas (or any other light fabric or paper)
Herbs/twigs/leaves (or any other small item for embellishment)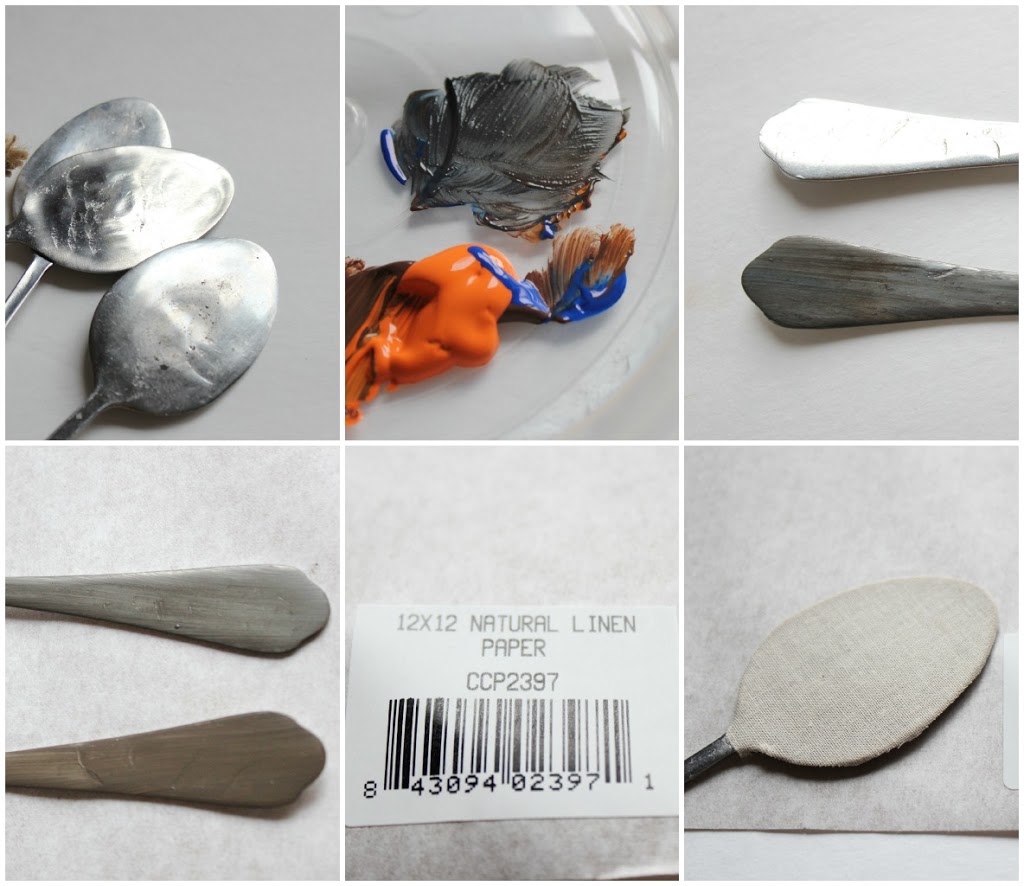 1. I purchased some inexpensive teaspoons from the secondhand store (you can likely
also purchase them at the DS)
2. Place spoon on a towel or rag and hammer spoon until it's no longer concave and the spoon appears flat (
I found that by using an old towel under the spoon, it helped keep the spoon in place)
3. I used a mixture of orange, brown and blue acrylic DecoArt paints to paint the handle of the spoon
4. Use more orange for an old bronze look and more blue for a more old silver patina
5. I used Natural linen paper from Canvas Corp. and glued the paper onto the spoon (i
f you do not have linen paper, you can simply use any fabric to cover, however I would not recommend using glue or ModPodge as they will leak through the fabric; use spray adhesive instead)
6. I used a brush and some paint to write the words but you could also use a sharpie or stamp
7. Embellish using a twig, a sprig of rosemary etc. and tie with twine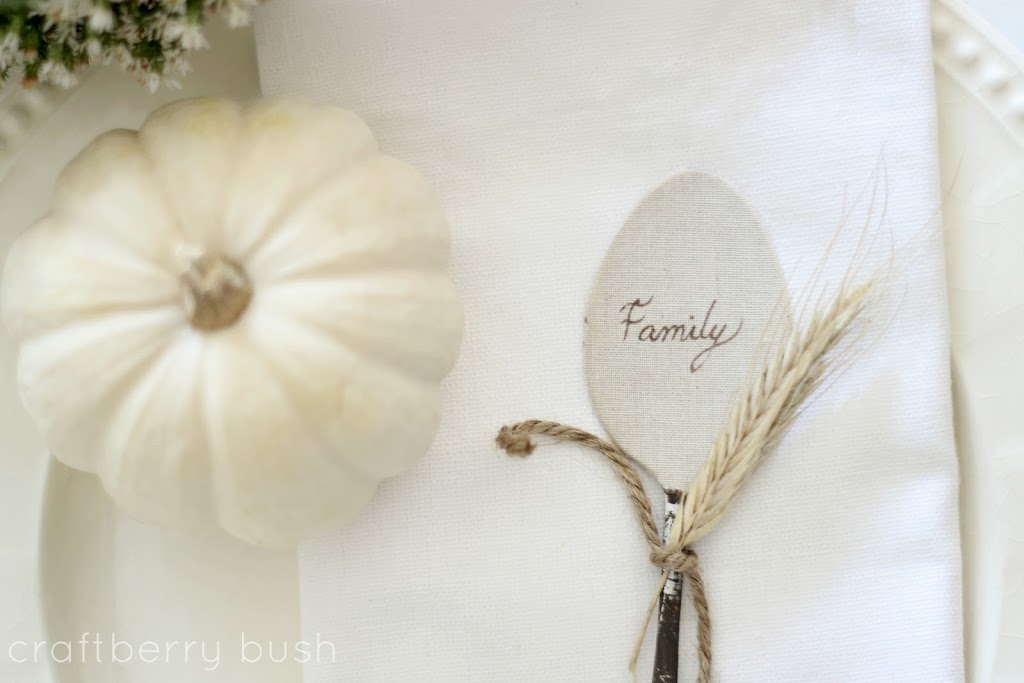 I did not write individual names on the spoons as
I will be using the spoons for a different purpose.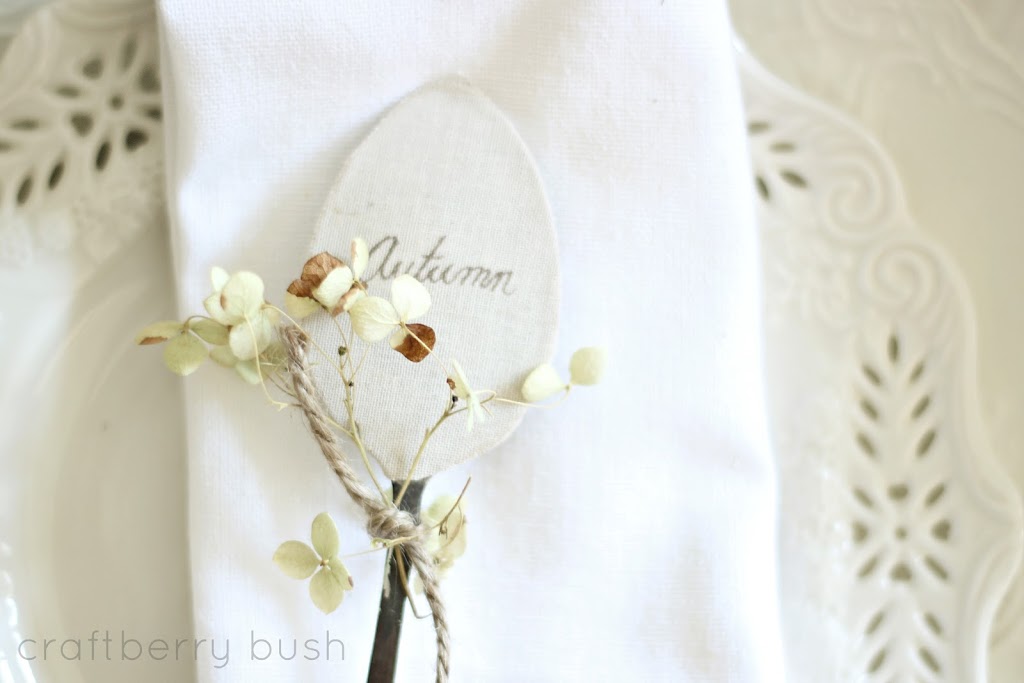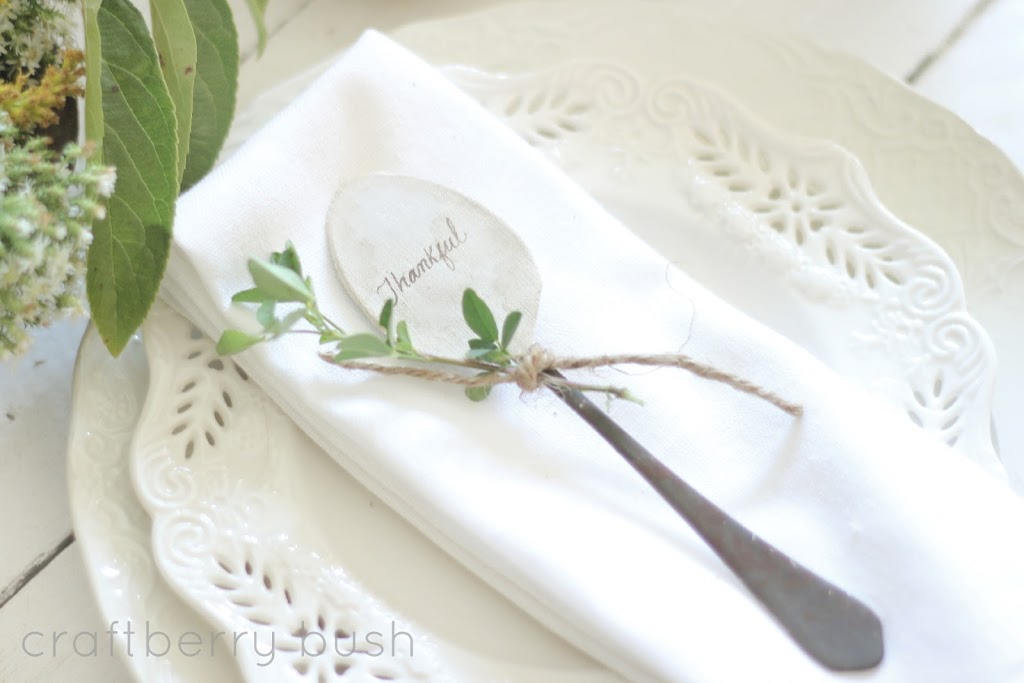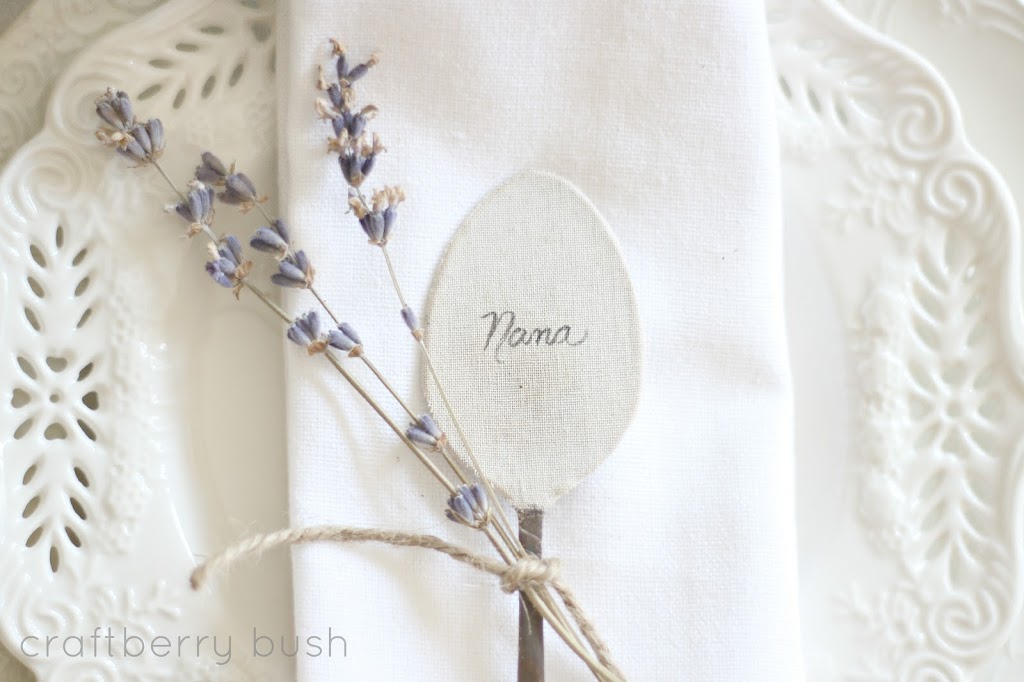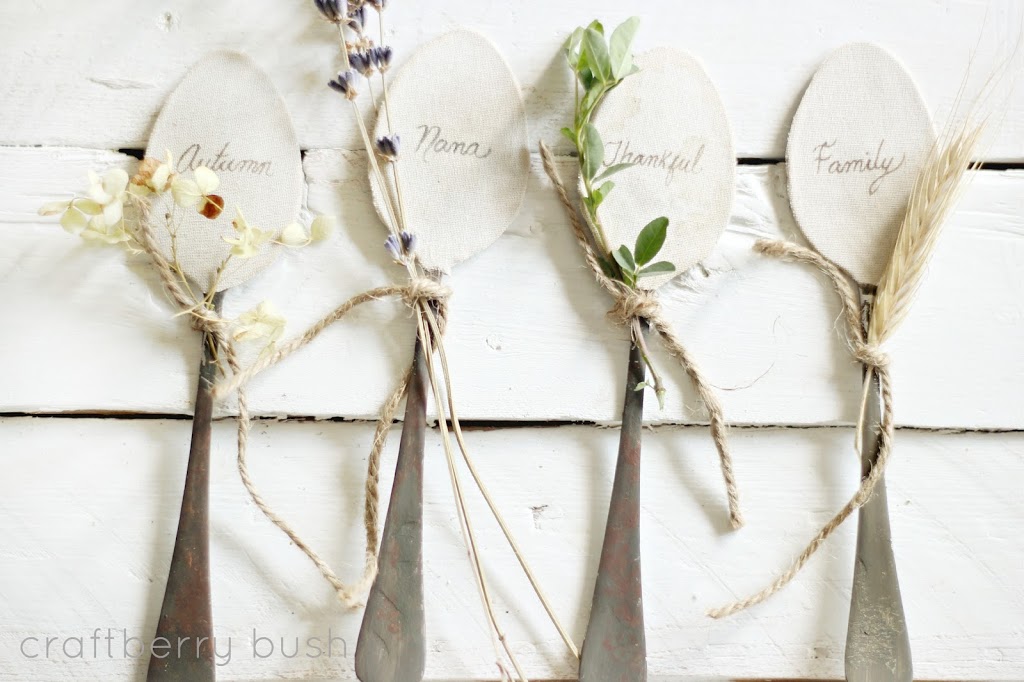 Sweet and just perfect for this season and yet by simply changing the embellishment, I can see these looking so pretty on a Christmas table, during Easter etc. Don't you agree?

I'm off to enjoy my long weekend, but I will see you soon!
Sending you much love,
Lucy
ps. Thank you so much for your sweet Thanksgiving wishes for my family and I…xo




Linking to
Count down to fall
Funky Junk Interiors
Carolyn's homework
Home stories A to Z
Primp
The 36th avenue
Someday Crafts
French Country Cottage
2805
Crafty,Scrappy,Happy
Whipperberry
Tatertots and Jello
The girl creative
Chic on a Shoestring decorating
Finding fabulous
My Romantic Home
Simply designing
The Shabby Nest
I heart naptime
Today's creative blog
It's overflowing..
Ask Anna
a.k.a design
Thrifty Decor Chick
Cedar Hill Ranch
Coastal charm
C.R.A.F.T
Savvy Southern Style
http://www.lizmarieblog.com/