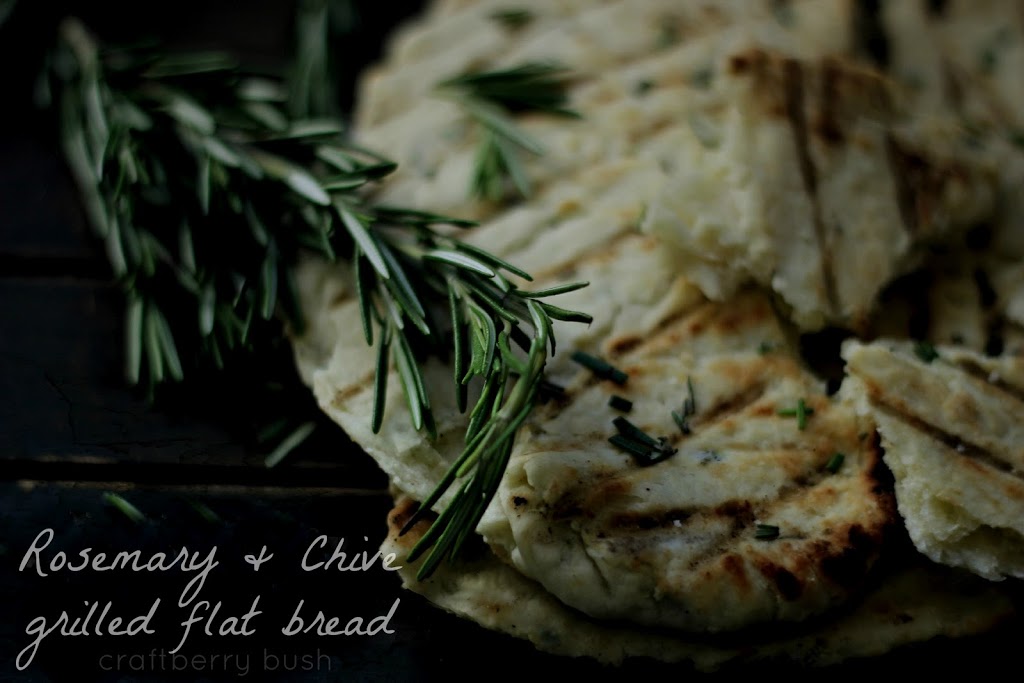 As I stepped outside this morning, the cool October breeze gently tapped my shoulder and reminded me I must bring a sweater. I drove by the now empty corn fields and the summer gardens whose flowers are slowly taking a bow, making way for their autumn cousins to take their place. But not for long as they too will soon need to rest for the winter.
This recipe is perfect for those autumn nights to accompany a delicious hot soup or stew or just to eat as a snack. It can be cooked in the oven or grilled on the BBQ.
I chose to do the latter. When baked in the oven the results yield a crispier dough.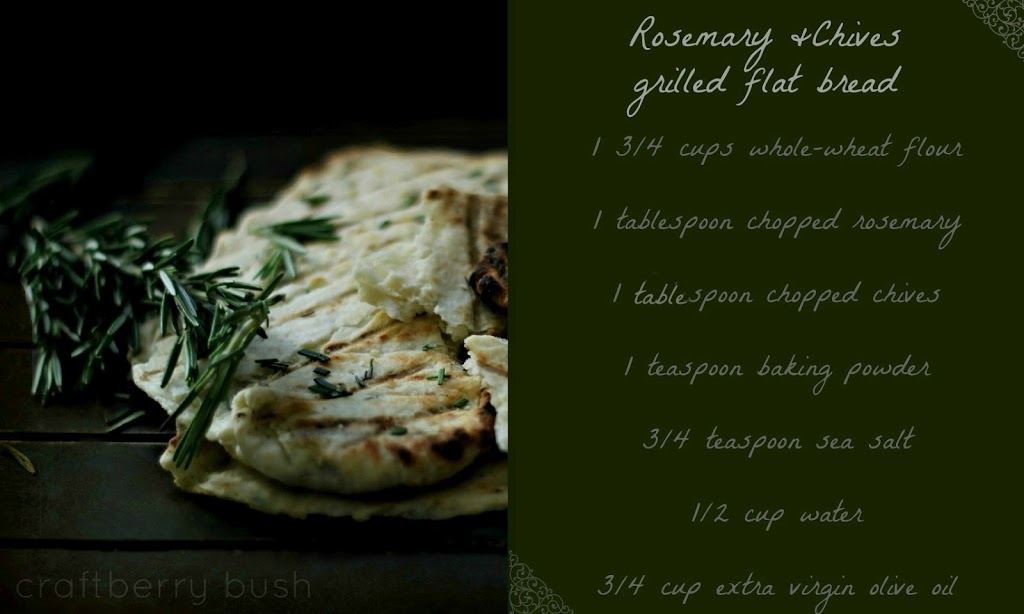 Rosemary and Chives grilled flat bread
1 3/4 cups whole-wheat flour
1 tablespoon chopped rosemary
1 tablespoon chopped chives
3/4 cup extra virgin olive oil
If cooking in oven, preheat to 450F; if using BBQ, grill preheat at medium heat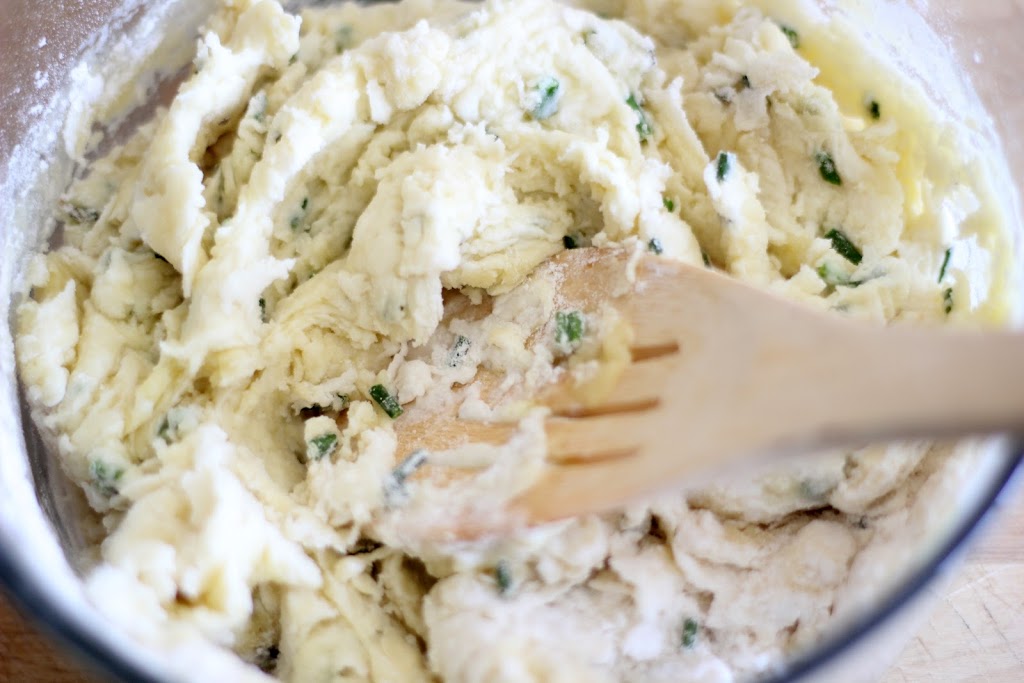 Mix together dry ingredients. Make a well in the centre and gradually add water and oil. Slowly stir into flour with a wooden spoon until a dough forms. Place dough on a floured working surface and knead 4 to 5 times. Divide dough into 3 pieces.

Oven method – crispy dough
– Roll pieces making sure they are very thin
– Gently transfer onto parchment covered cookie sheet
– Lightly brush with additional oil and garnish with chives and rosemary
– Place in oven for 8 -10 minutes or until a pale golden colour
– Transfer flatbread onto cooling rack
– Break into pieces and enjoy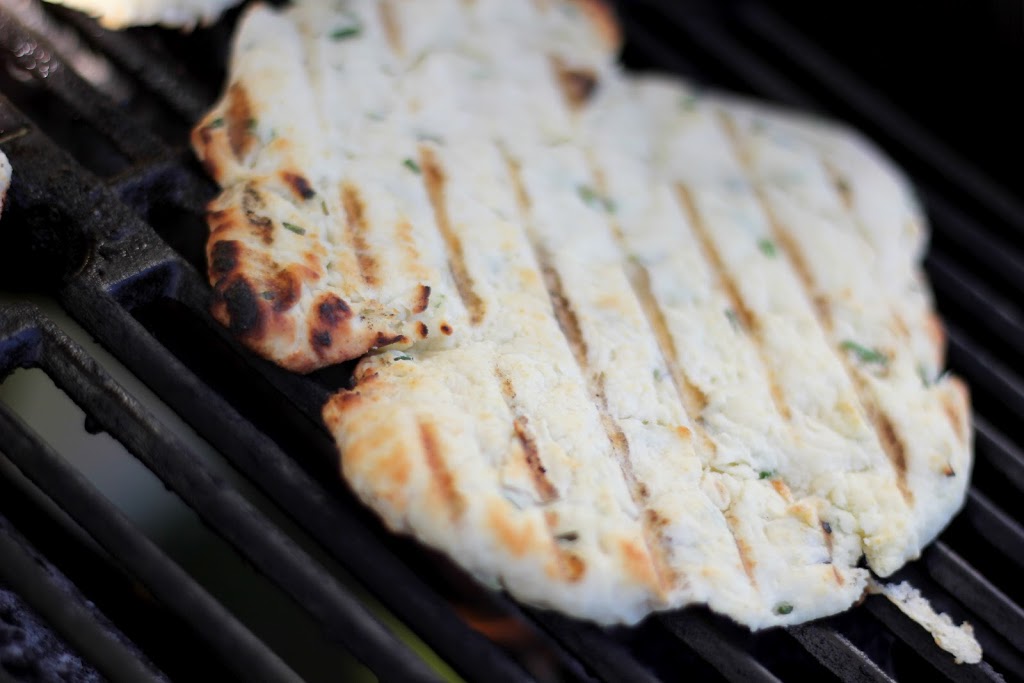 BBQ method -softer dough
– Roll pieces so they are approx 5 mm thick
– Place onto baking sheet
– Lightly brush with additional oil and garnish with chives and rosemary
– Gently slide dough from sheet onto hot grill covered for 3-4 minutes
– With spatula, flip flat bread over to the other side and cover for another 3 minutes
– Uncover for 1-2 minutes and promptly remove from grill
– Allow to cool and break into pieces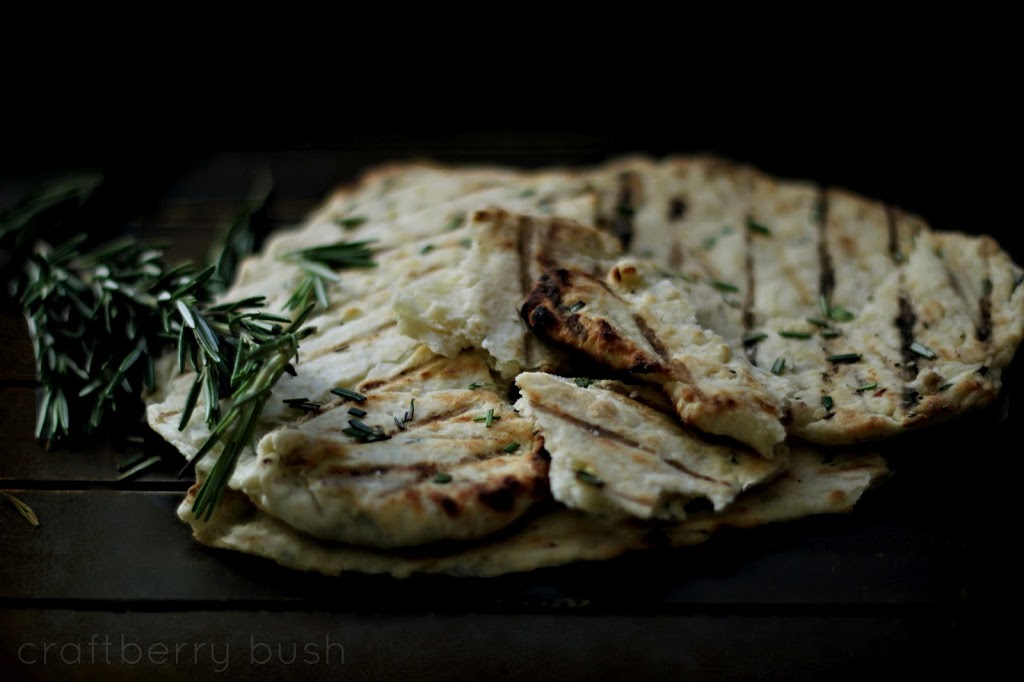 This is so easy to make and it takes no time at all. We enjoyed it with grilled steak and a fresh salad…mmm.

Thank you so much for visiting today, I hope you have a beautiful day.

much love,
Lucy