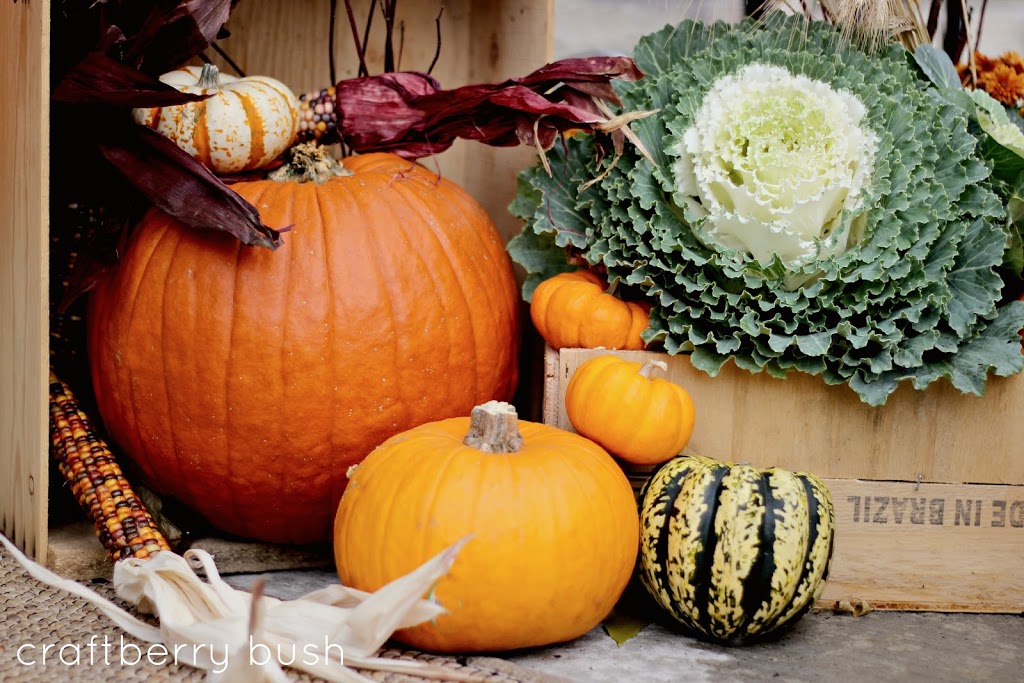 Just a quick post to say hello. I've been posting with regularity over the last couple of weeks, but I feel I haven't been actively engaged with many of you the way I would like. I normally find the time to visit your blogs and reply to your emails, but time has been limited of late. For that I'm sorry, but I'
m hoping to find some time this weekend to finally catch up with all of you,
so please bear with me.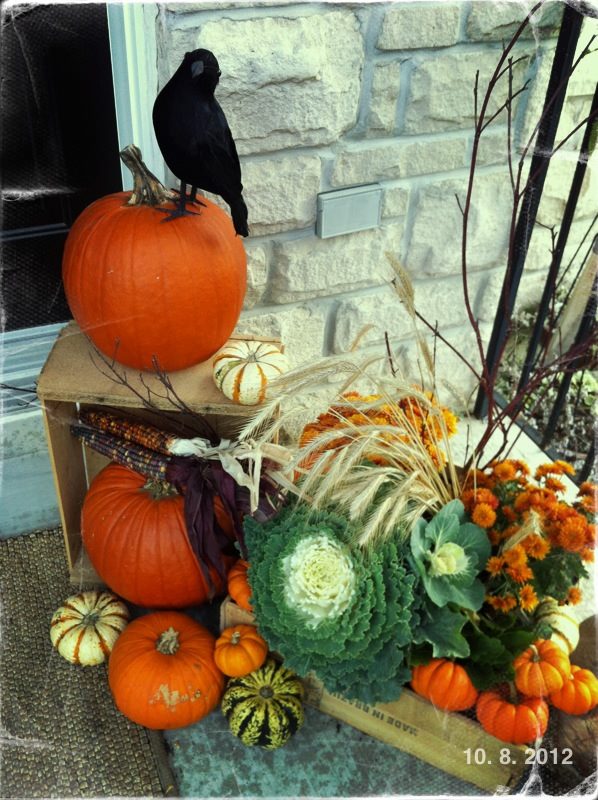 Yesterday I shared a little bit of our front porch vignette.
Today, I wanted to share a few more photos (
this was taken and shared via Instagram and FB a while back)…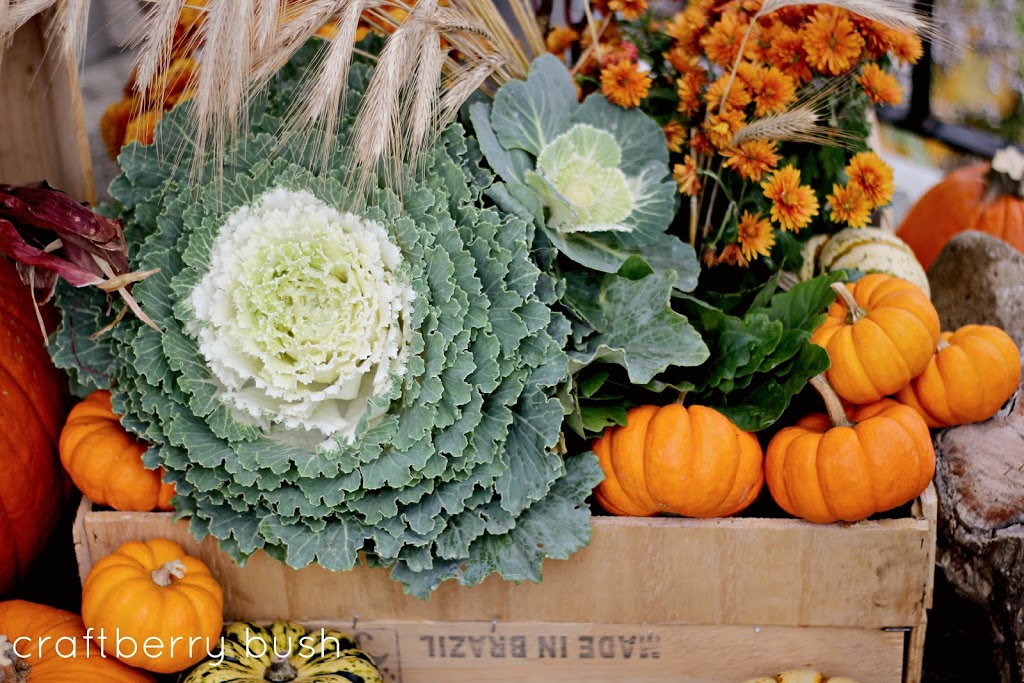 I made a planter out of two discarded wooden tile boxes. I lined it with a black garbage bag and placed potting soil inside to accommodate some mums and some pretty ornamental cabbages. I then filled all of the little spaces with mini pumpkins and gourds, along with some wheat and dried twigs in the centre for height.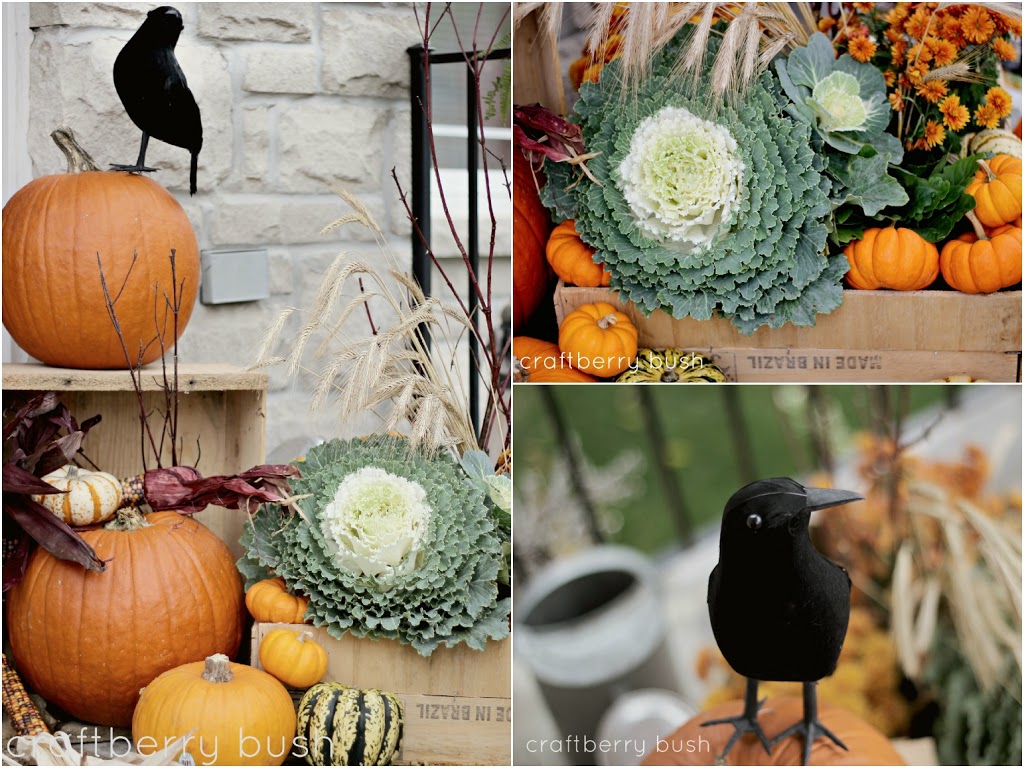 So here's some 'keeping it real' for you – recently, someone (jokingly) asked where the crow sale was as they appear to be in every Halloween vignette I have shared. The truth? I only own 3 of them.
But I can see how it looks like an entire flock.
Interesting fact- a flock of crows is actually called a murder of crows.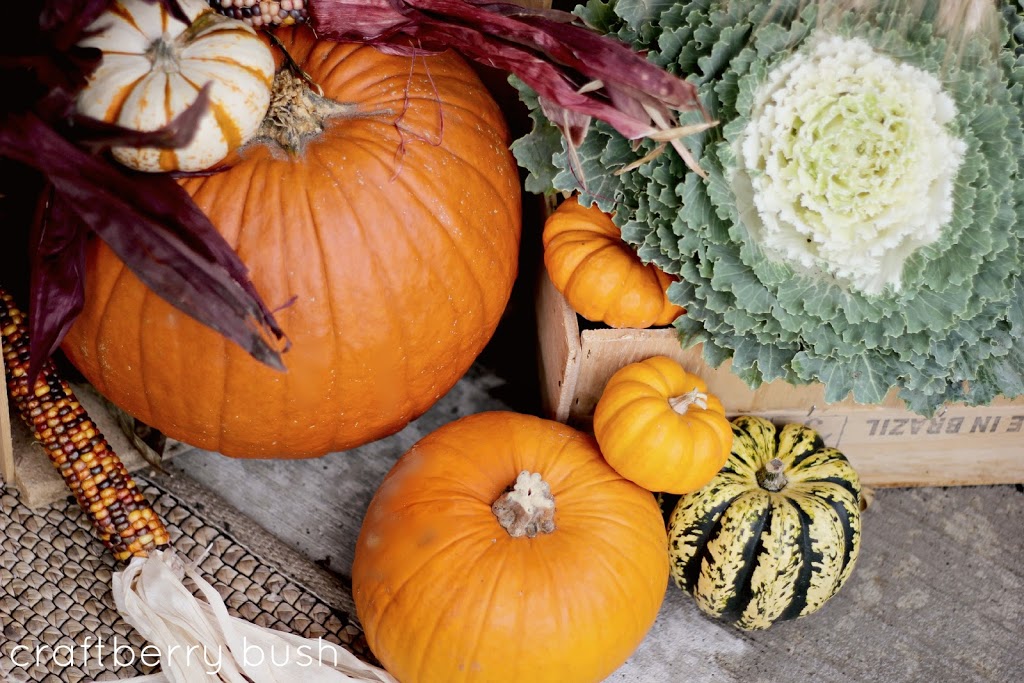 I have to admit – even though I love using the whites and neutrals inside, I love the contrast of the orange pumpkins and our black doors. It feels like a very traditional fall display.
I also wanted to show you this amazing map
covered pumpkin that was
sent to me by Wendy…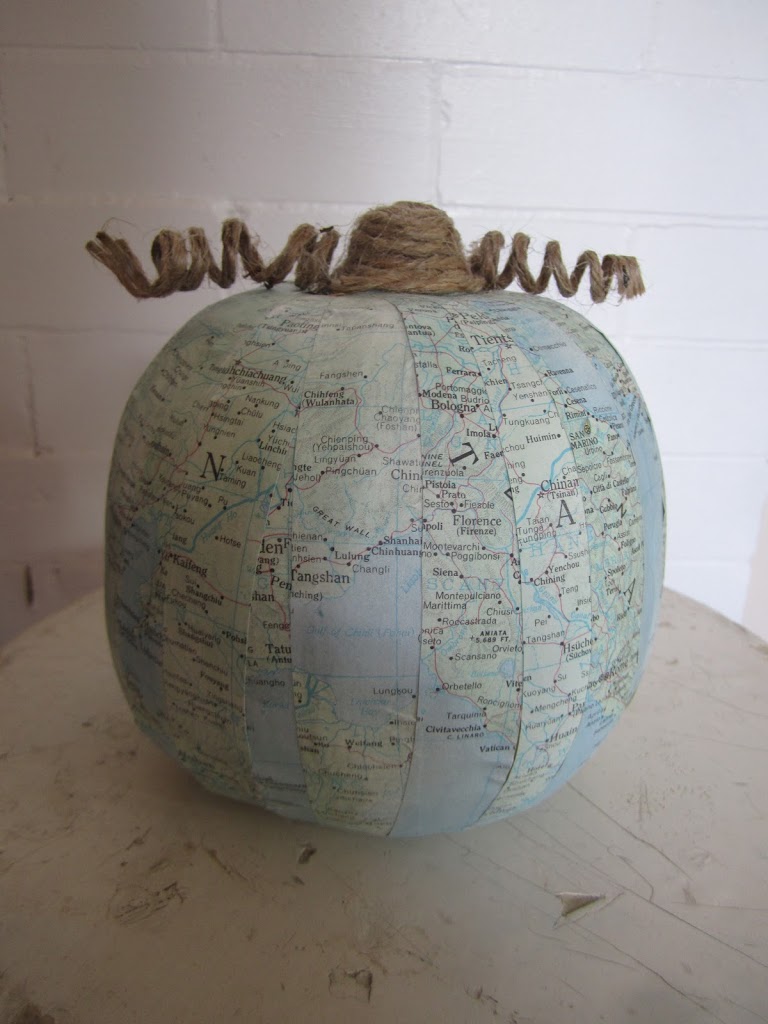 Wendy doesn't have a blog (yet?), but wanted to share
with me…:) Isn't this a great idea? Thanks for sharing Wendy!


I'm looking forward to finally being able to unwind tonight and
Thank you so much for keeping me company.
much love,
Lucy