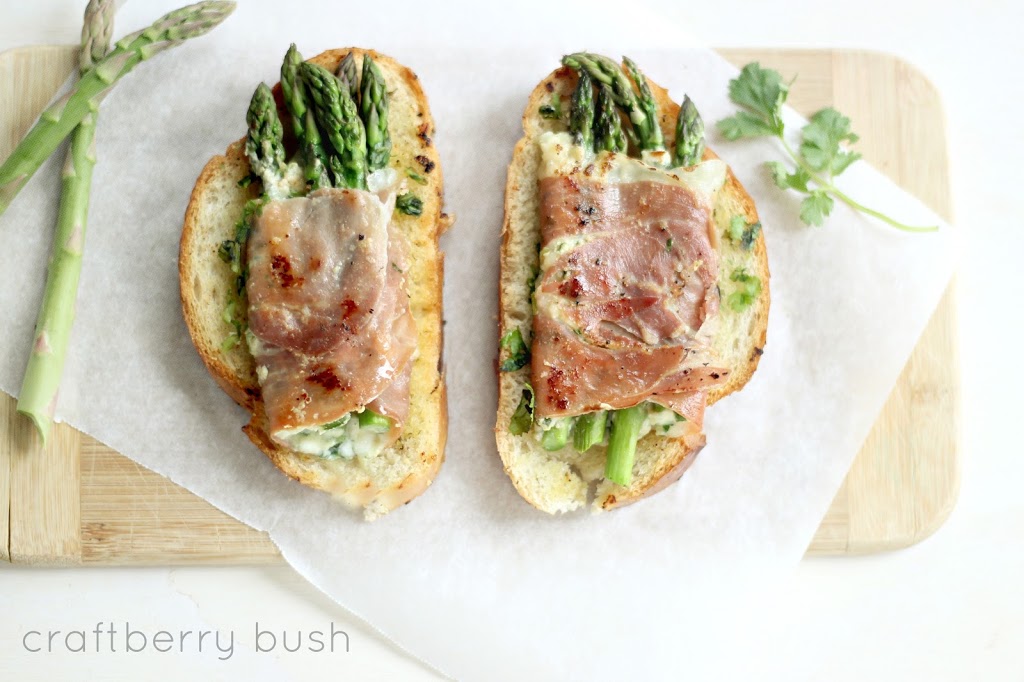 Over the weekend – in between a morning soccer game and afternoon at the golf range and a photo shoot – I prepared a super quick and delicious lunch that can double as an easy supper idea.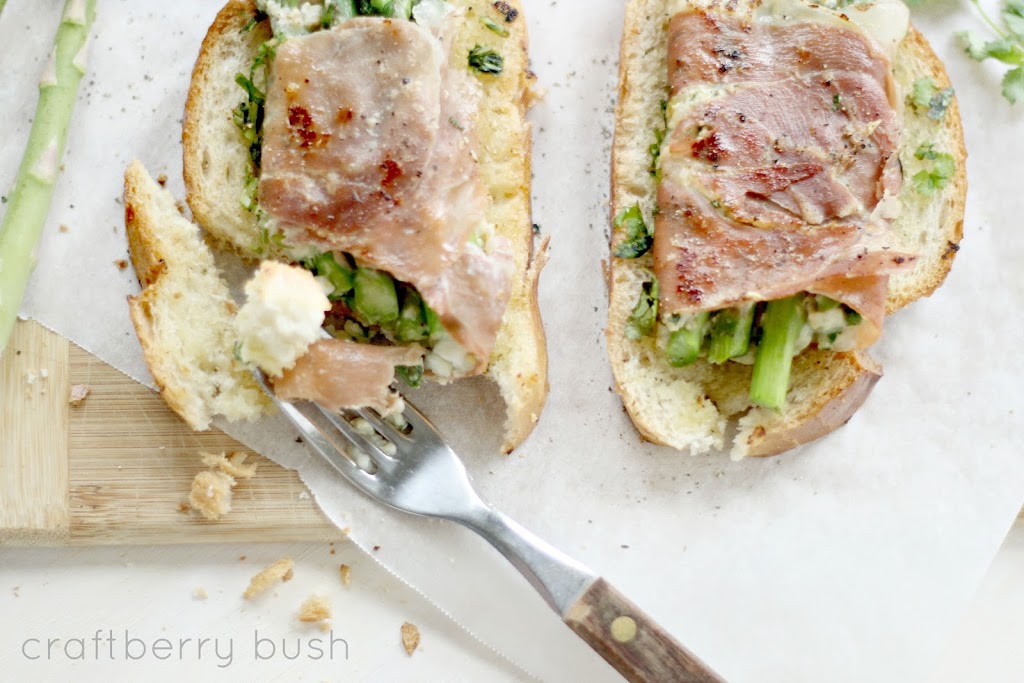 I am always looking for healthy alternatives to rich recipes, often replacing ingredients and crossing my fingers the results will be as delicious as the original.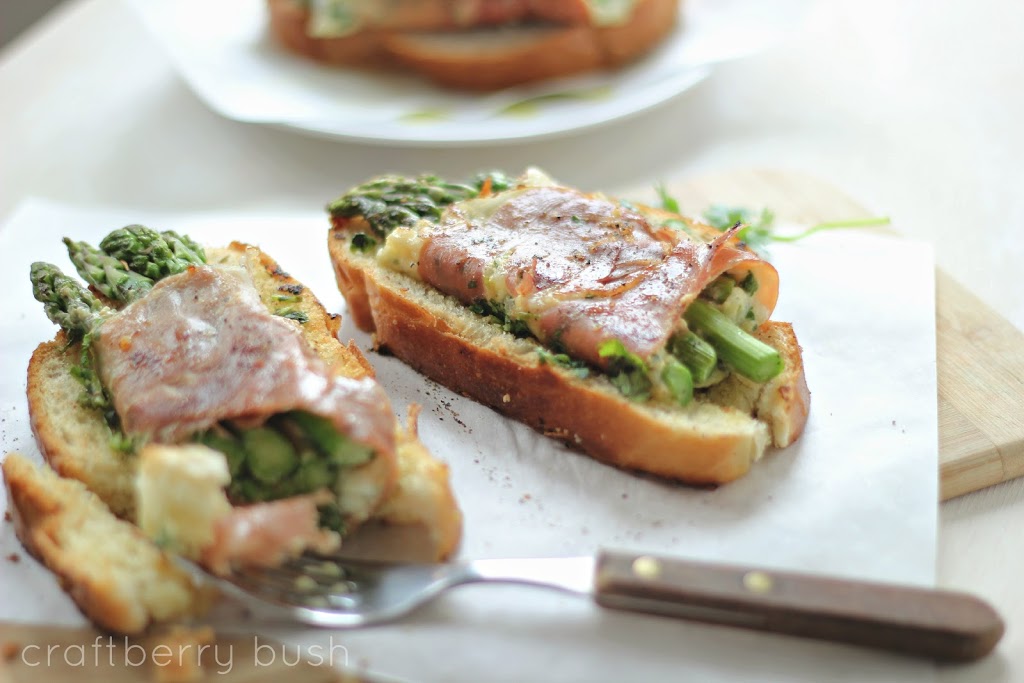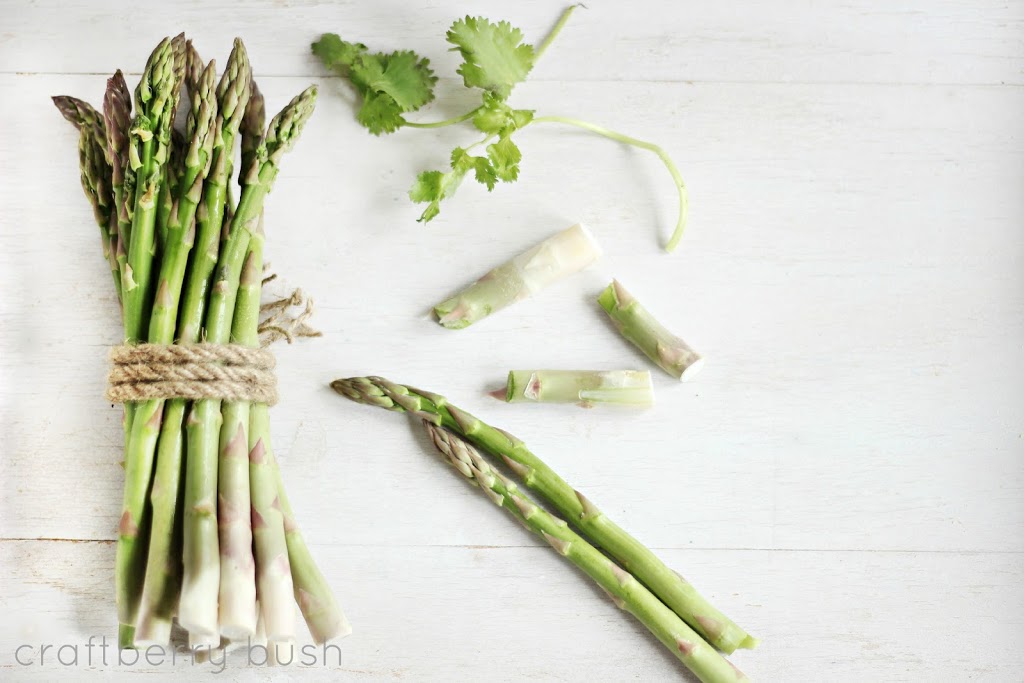 Asparagus, cottage cheese and prosciutto rye toasts
1 cup of fat free cottage cheese
1 tablespoon light grated Parmesan cheese
2 tablespoons finely chopped flat-leaf parsley leaves
25 spears asparagus (trimmed)
1/3 cup of pesto (optional)
– Combine cottage cheese, parmesan, egg and parsley leaves
– Place 5 spears of asparagus on each slice of prosciutto with a large spoonful of the cottage cheese mixture
– Wrap the prosciutto over the enclose filling
– Heat a non-stick pan and lightly spray with olive oil
– Gently place prosciutto parcels and cook for 5-8 minutes on each side; gently remove from pan
-If using pesto, spread each slice with pesto and top with prosciutto and asparagus parcels
-Place slices on pan and cook until bottom of bread is golden brown
*
This recipe is an adaptation from Donna Hays roasted asparagus, ricotta and prosciutto toasts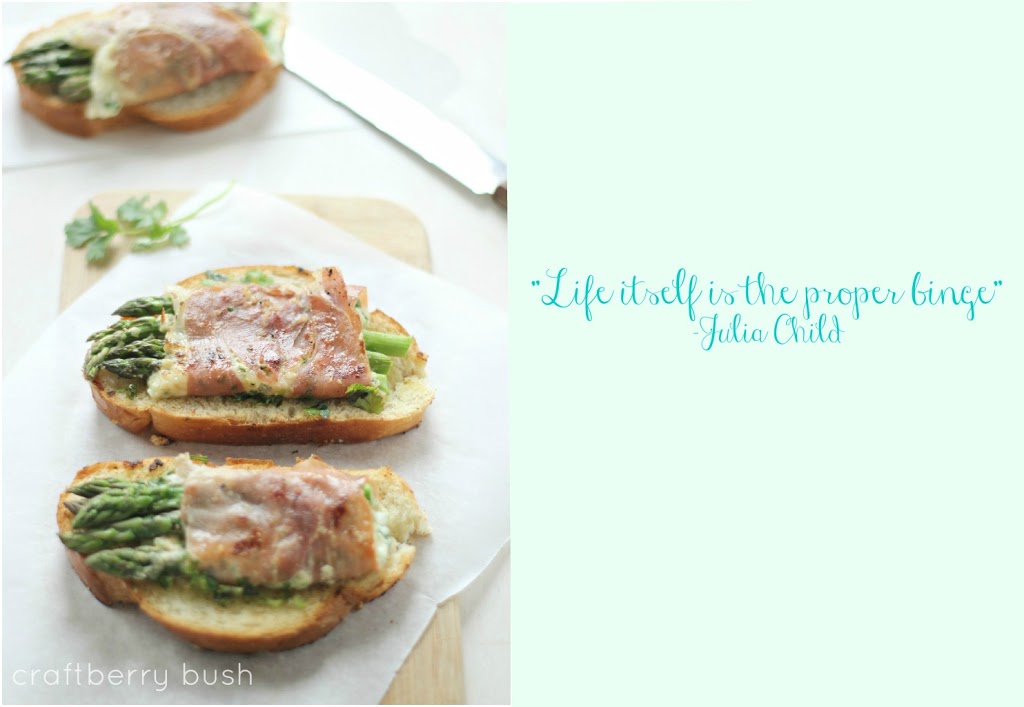 Thanks so much for sharing your day with me.