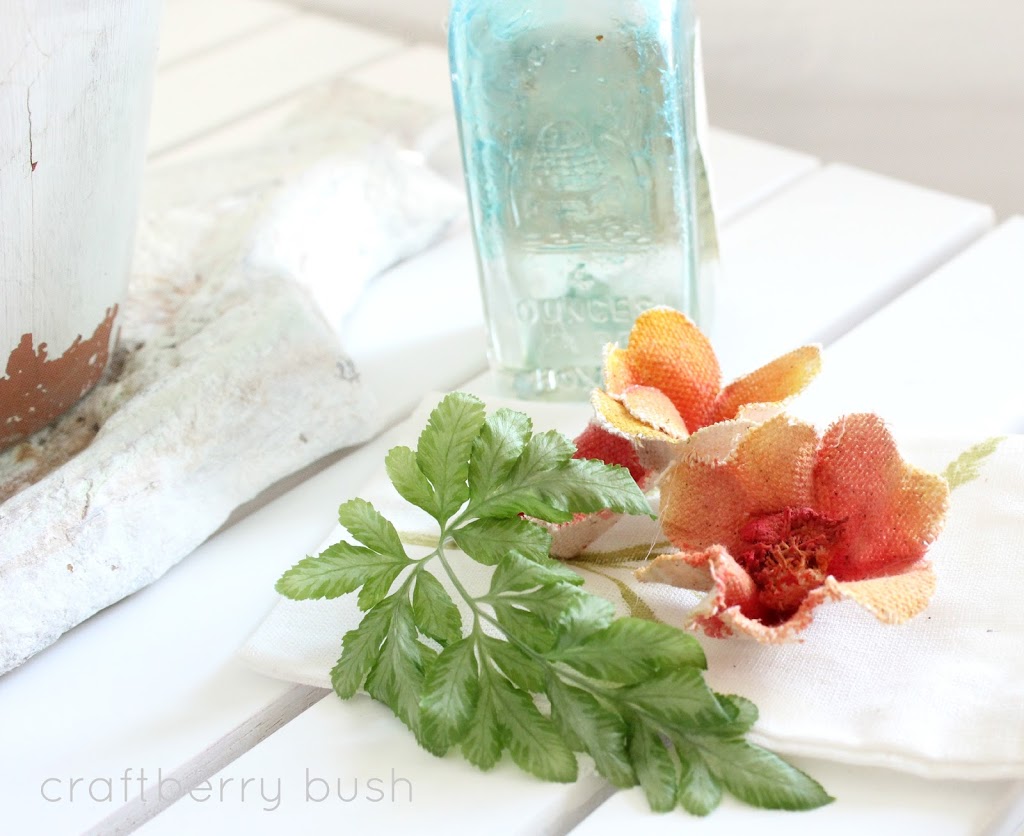 Hello everyone. We made it through Monday – yay! I have been super busy of late trying to complete several projects, many of which have deadlines that all seem to fall in and around the same time. But I'm not complaining as it's the type of busy that makes me happy as I get to create.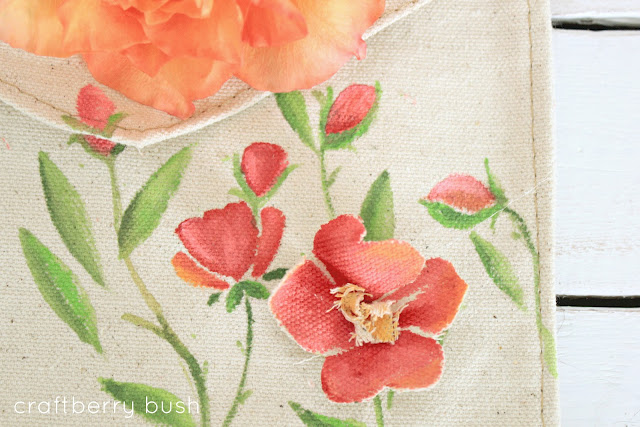 I did make some time to put together a little tutorial as per a request. This one is for Joanna, who wanted to know if I had posted a tutorial of this flower canvas envelope. I had promised a video tutorial but I ran into problems with loading and editing. If anyone has any suggestions, they will be more than welcome.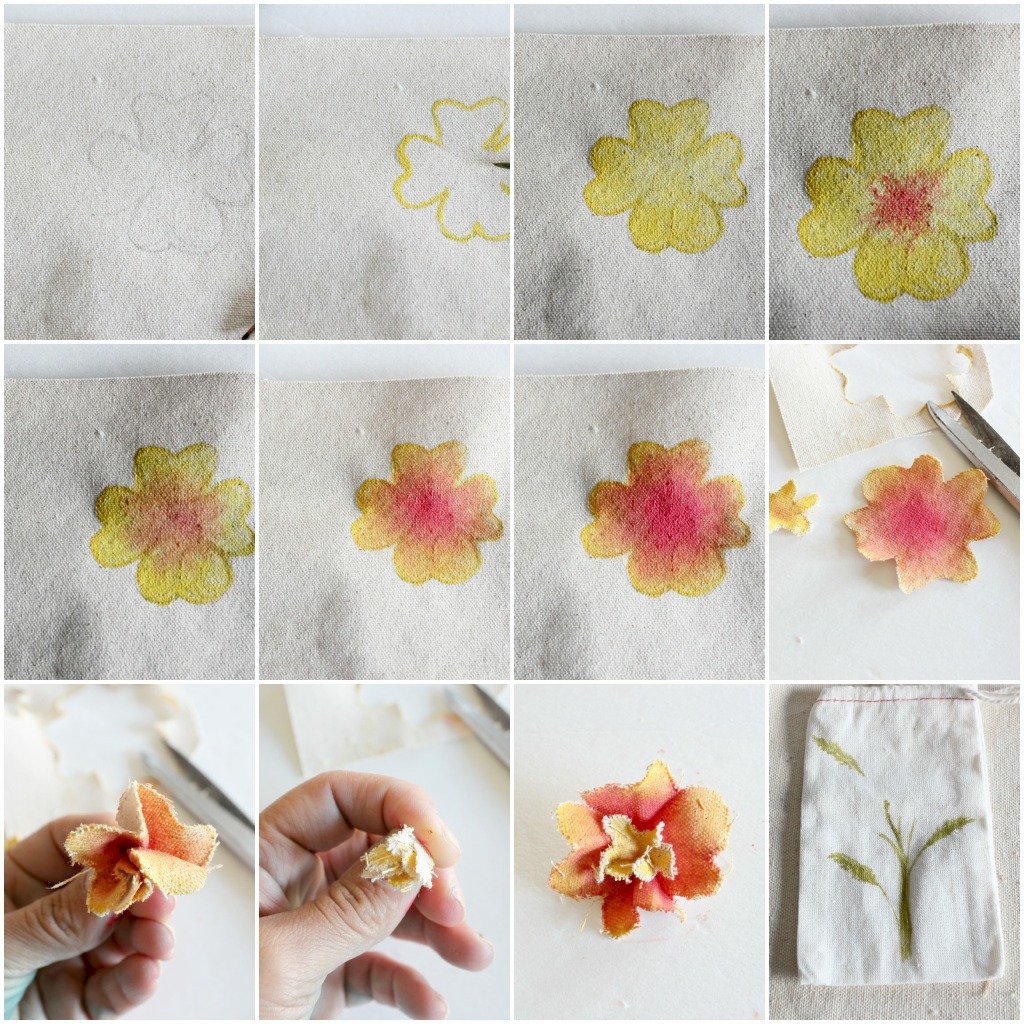 I took several pictures to show you the various steps. The steps I follow are similar to those in this tutorial. Once the paint is dry, cut out the flower and pinch the bottom as shown. I then painted a smaller flower, cut it and glued it to the centre of the larger flower. I then painted a little stem and some leaves. You can hot glue the flower or stitch it onto the desired surface.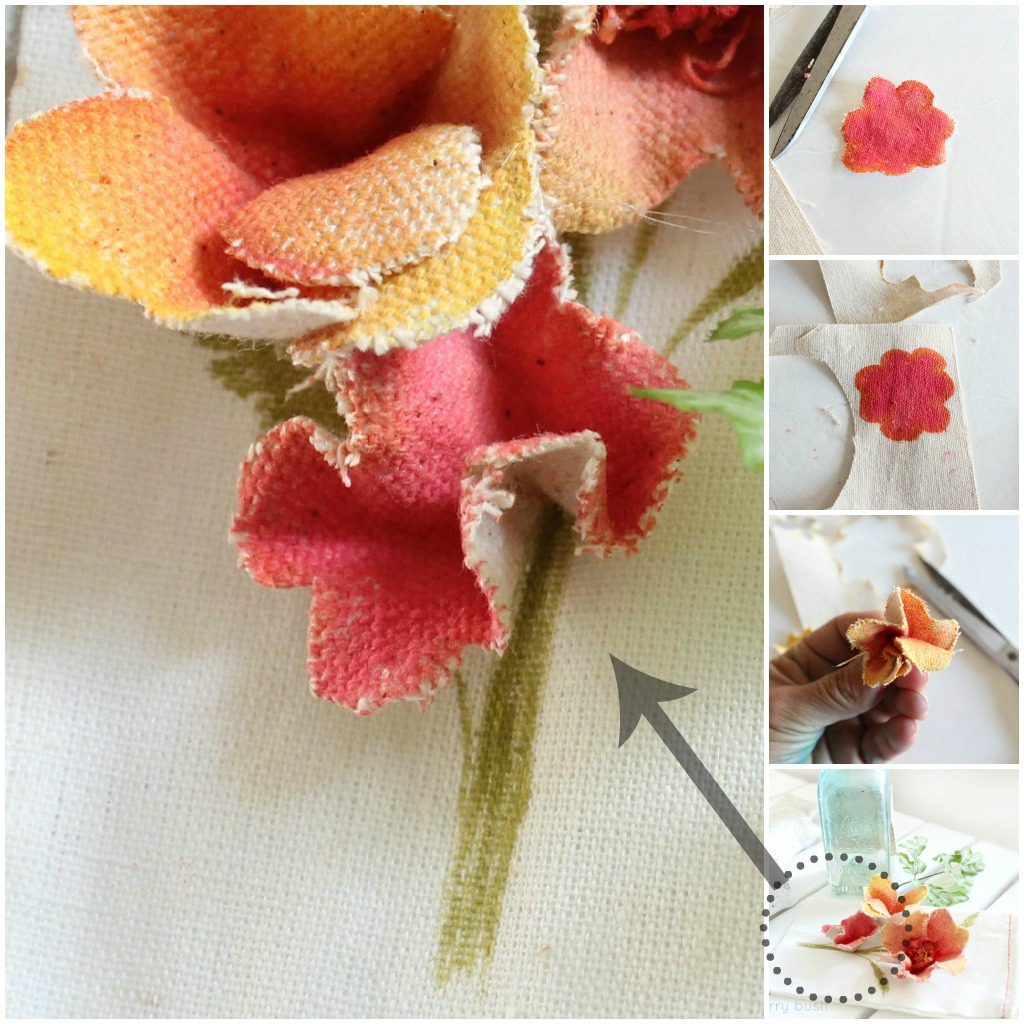 Here is another flower using one
single
colour without the gradual wash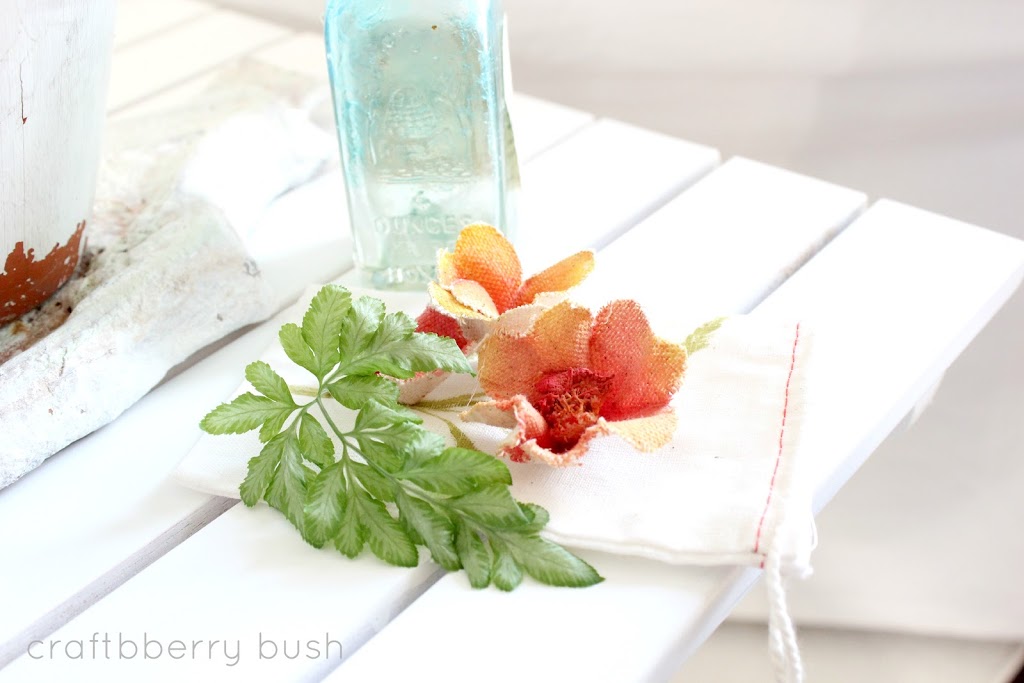 I glued these onto a sweet little cotton sac but you can use these as embellishments for just about anything. Wouldn't they be adorable on a pair of shoes?
Well, my friends, I hope you enjoyed this little tutorial and if you ever have a special request, just send me an email or leave me a message on my
fb page.
Thank you for stopping by and
Happy Tuesday!