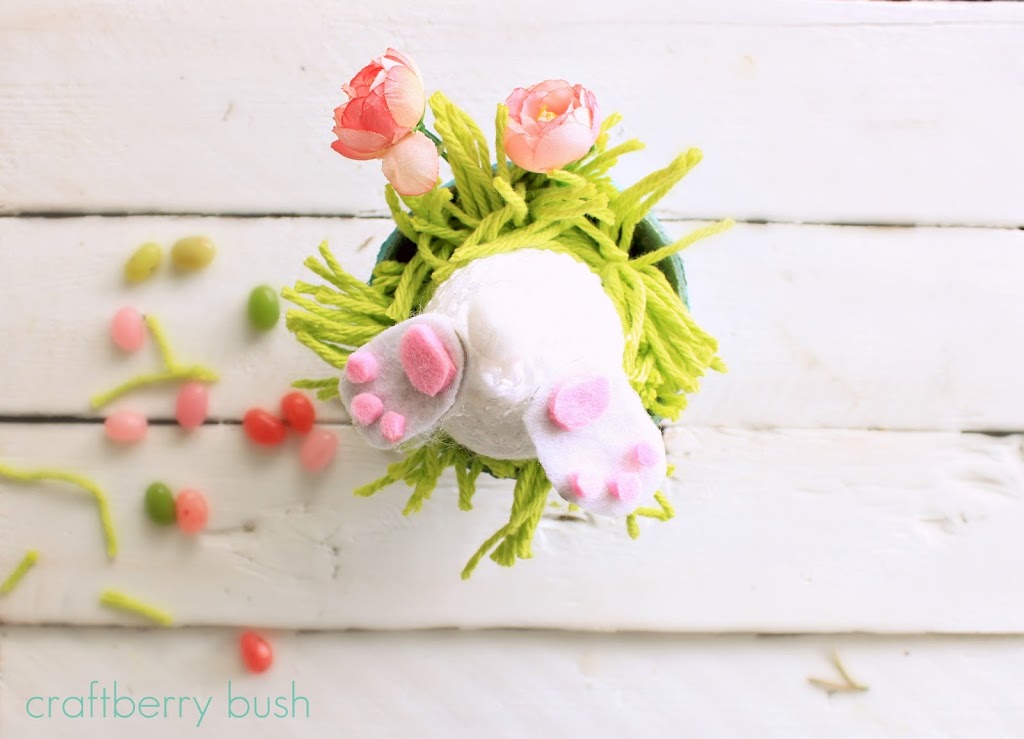 Hello friends! With just a couple of days to go before Easter, I wanted to offer my final Easter craft. This one is for the kiddies and was inspired by those adorable hungry bunny cupcakes out there…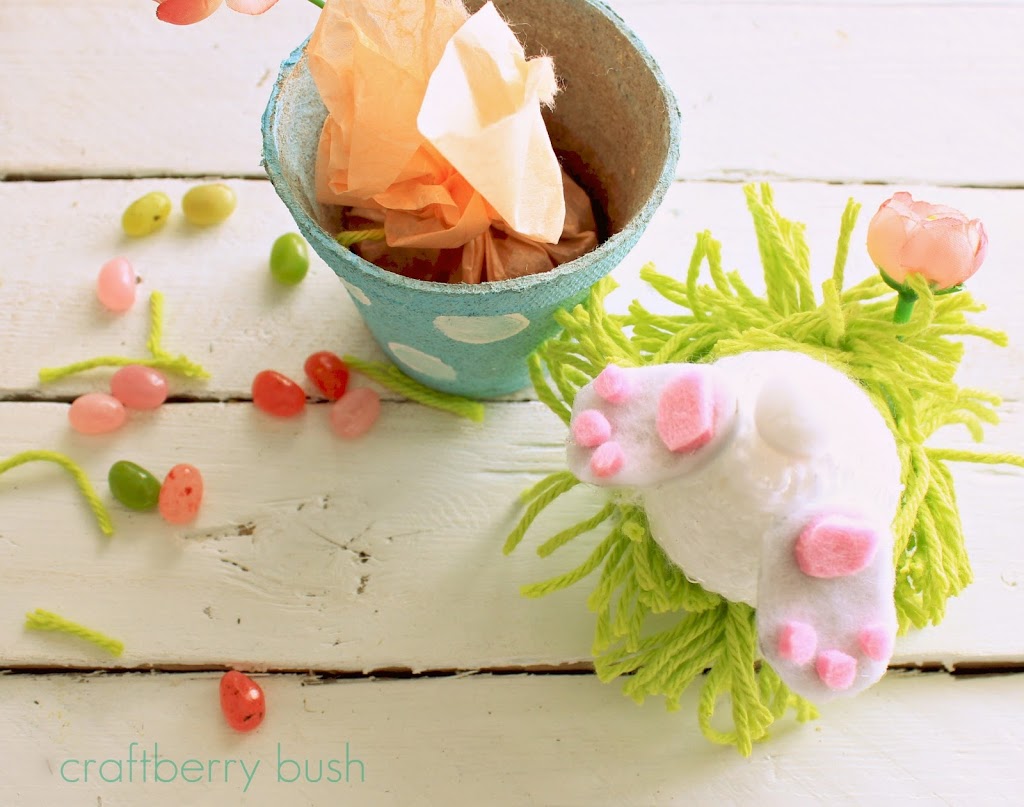 A simple little biodegradable pot holds some jelly beans wrapped in tissue paper…what a sweet surprise!


Materials
(the green yarn is optional, or you can use Easter grass)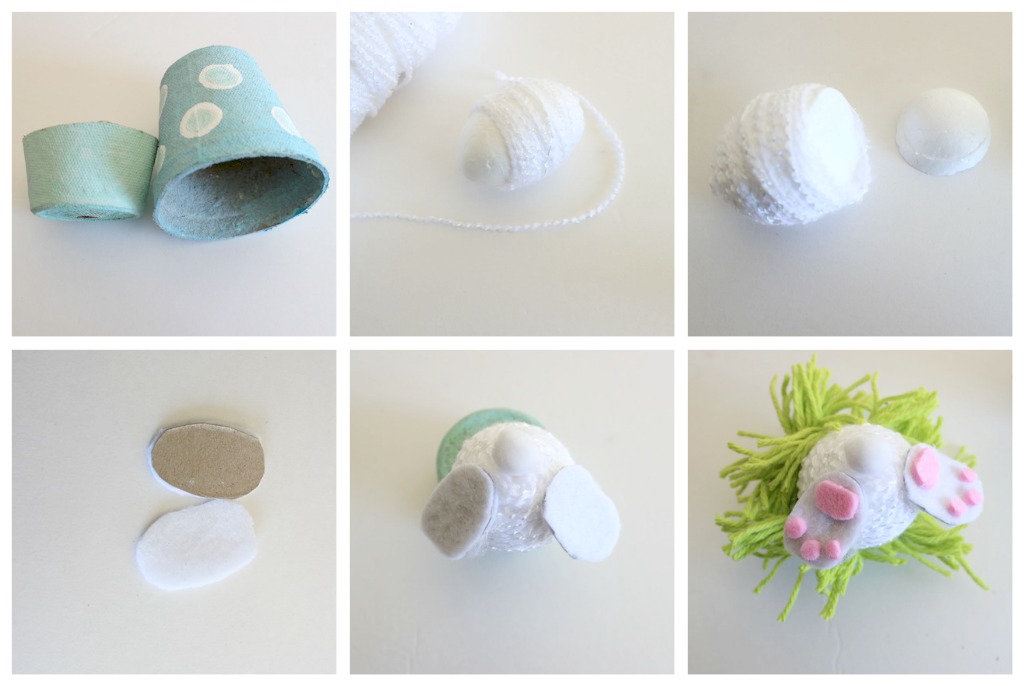 (Click on picture to enlarge)
Preparing the Pot
1. Paint one of the pots your desired colour
2. Paint second pot green (to match grass)
3. To make the lid, cut second pot about 1/4 way down
Making the Bunny
1. Apply glue and wrap white yarn around egg or ball
2. Cut a piece off diagonally
3. Glue bunny's body to the 'lid'
4/5. To make the feet, cut two ovals out of cardboard and cover both sides with white felt and glue to bunny's body as shown.
Not pictured – cut 6 small circles and 2 small ovals and glue to the bunny's feet as shown in pic #6
6. Glue a pompom in the centre for the tail

(Click on picture to enlarge)
Making the Grass (optional)
1. Wrap green yarn around fingers
2. Tie 2 knots at either side as shown
3. Cut through the centre
4. Glue onto lid around bunny's body



(Click on picture to enlarge)
1/2. Wrap treat inside tissue paper and place inside
3. As a healthy alternative place packets of seeds to plant in the pot
4. Place lid on top and watch someone smile…:)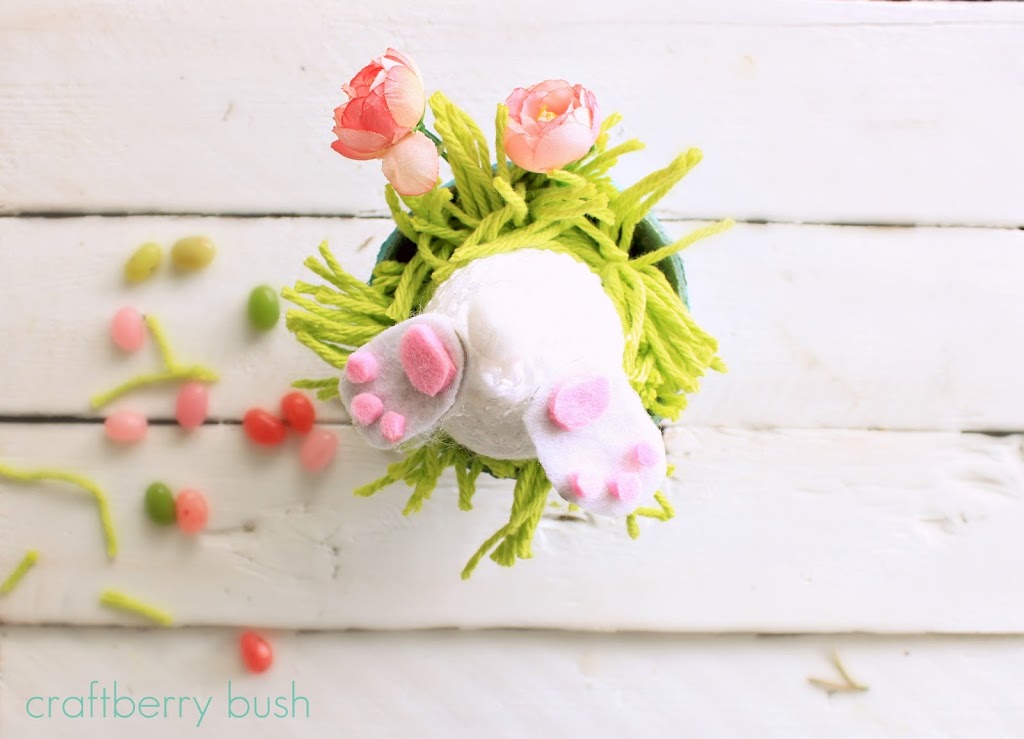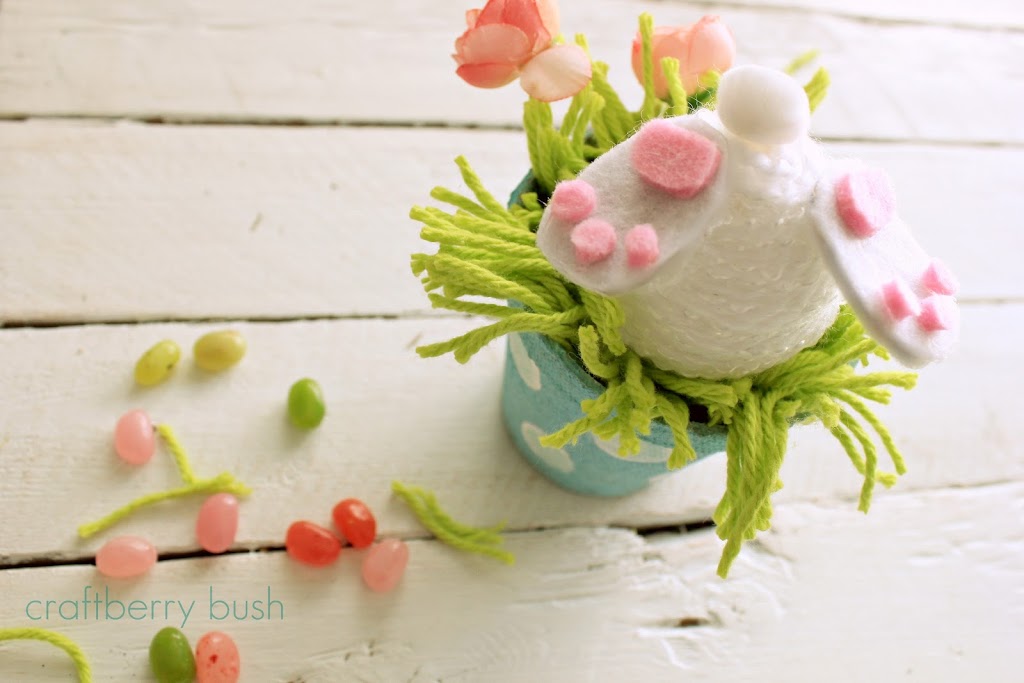 This can not only be a kiddie gift, but could also be a teacher's gift or even a gift for Nana. And a
s mentioned in the tutorial, you can skip the sugar and opt to place packets of seeds or any little surprise that might fit in there.
This will be my last Easter post idea, but here is a recap of all of the Easter tutorials…
(click on the image to re-direct you to original post)
Thank you for being here, have a great day!