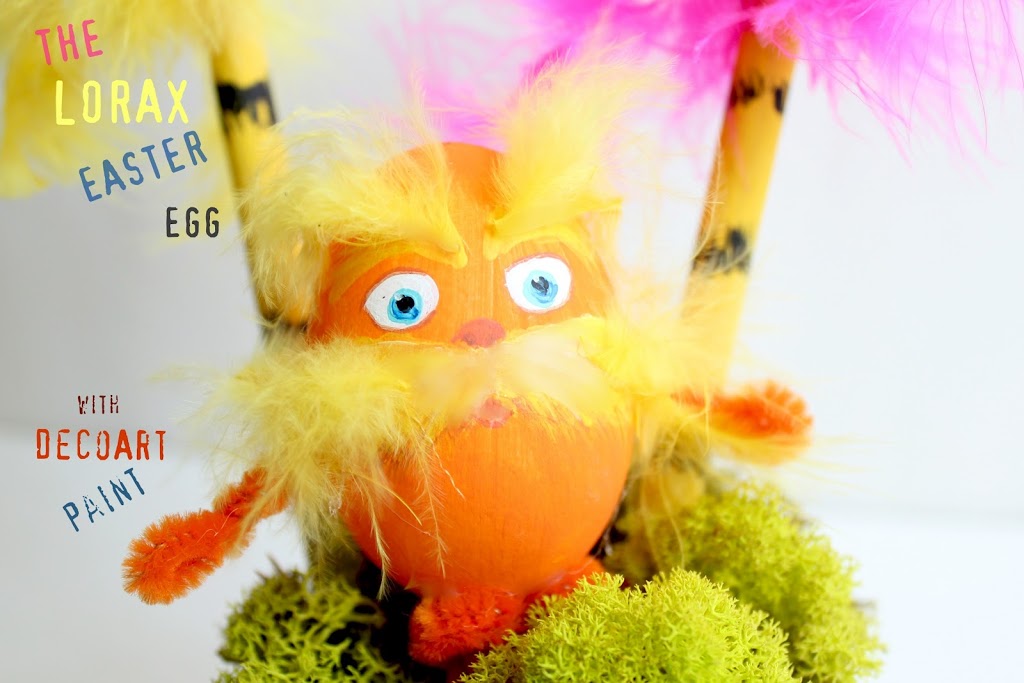 I am the Lorax, and I'll yell and I'll shout
for the fine things
on earth that are on their way out!
Hello everyone! I recently received an email from the folks over at DecoArt encouraging the creation of Lorax themed crafts, in celebration of National Craft Month and the recent theatrical release of the Dr. Seuss' classic story.
As some of you may already know, I've long admired Dr. Seuss and find my appreciation for his work has grown with time. While art truly is in the eye of the beholder and comes in many forms, his genius transcends barriers and his work is as relevant today as the day it was created. To me, he is simply brilliant.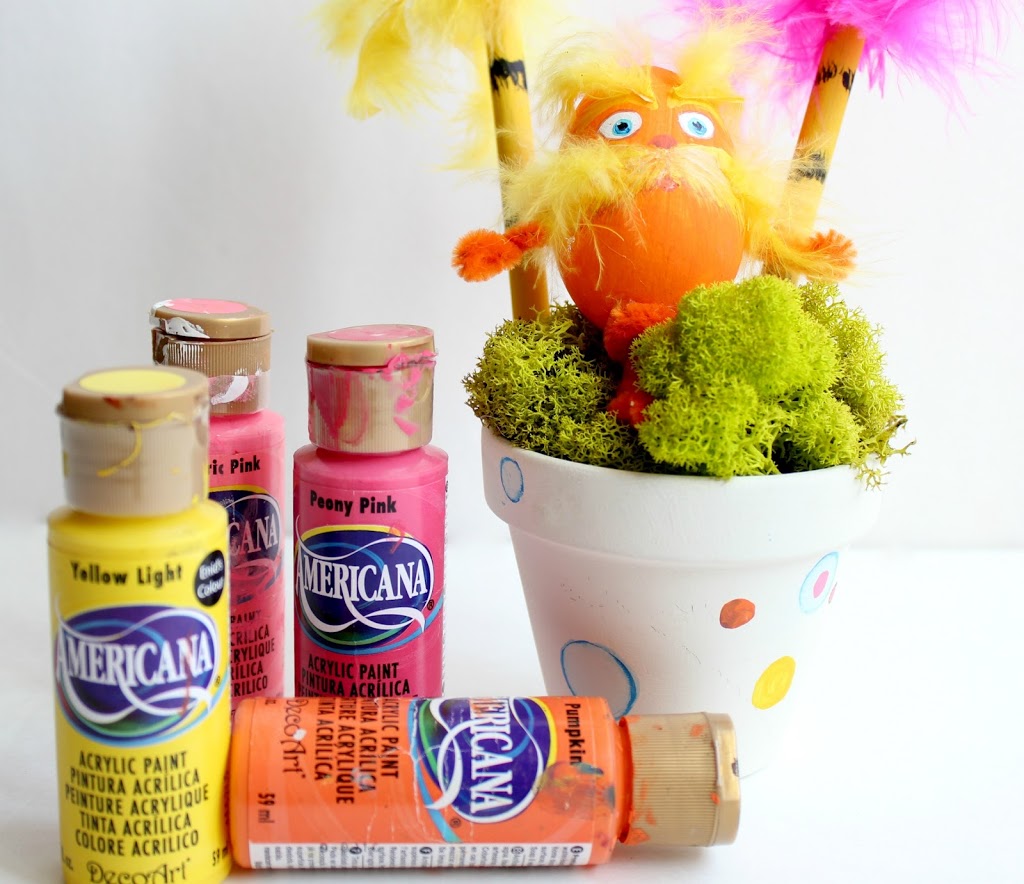 During the March break I wanted to go see,we took the kiddies to watch The Lorax movie. It was nothing short of great and as usual, Dr Seuss leaves us with a powerful message…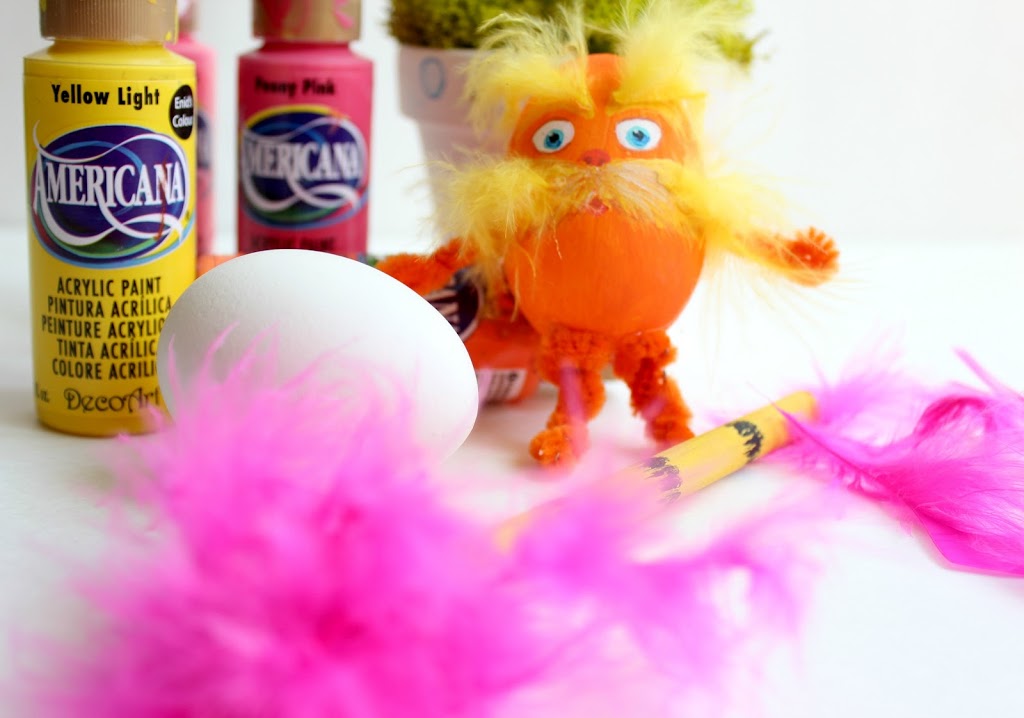 " Unless someone like you cares a whole awful lot,
nothing is going to get better. It's not"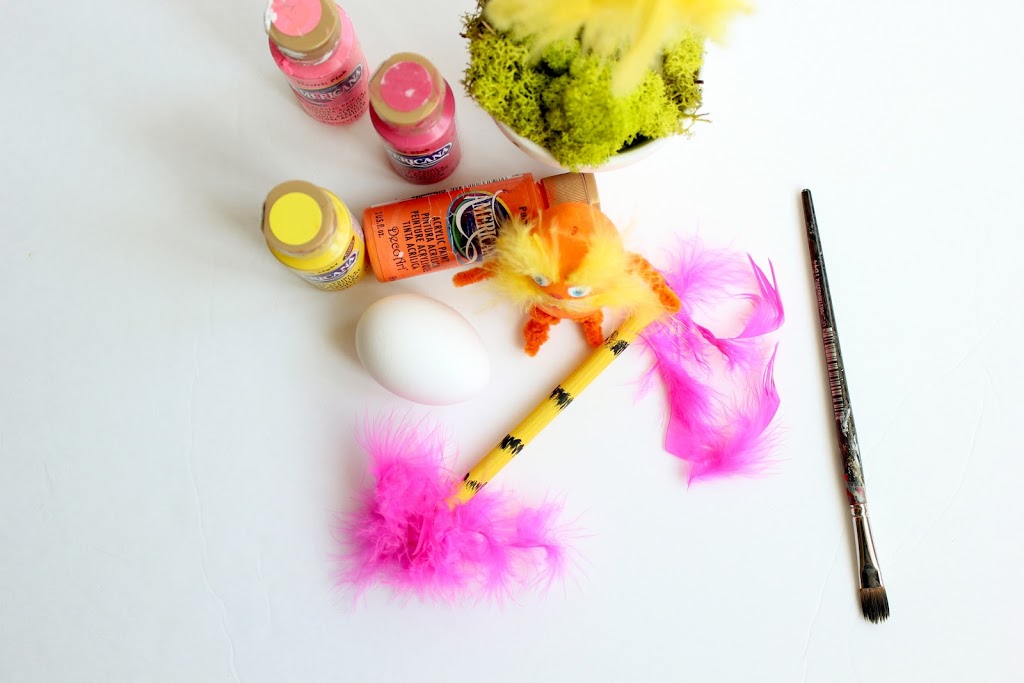 We had a little fun creating this Lorax Easter egg with Decoart paints, some colourful feathers and orange pipe cleaners…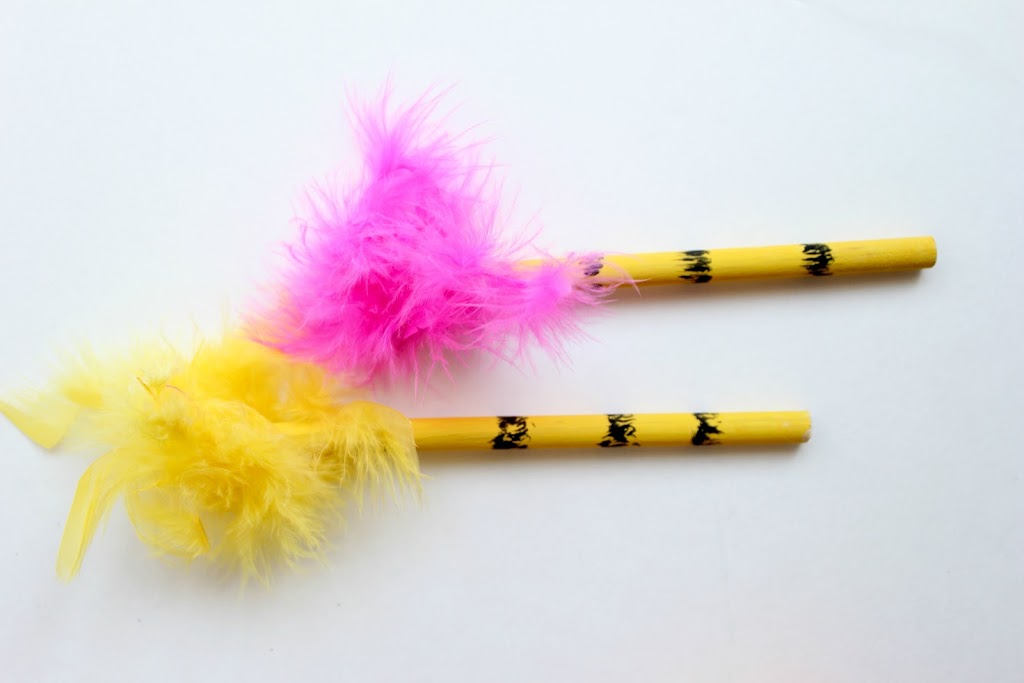 We painted black stripes on these pencils and hot glued some feathers
to make Truffula trees. I think they would make cute little favors for a Lorax party.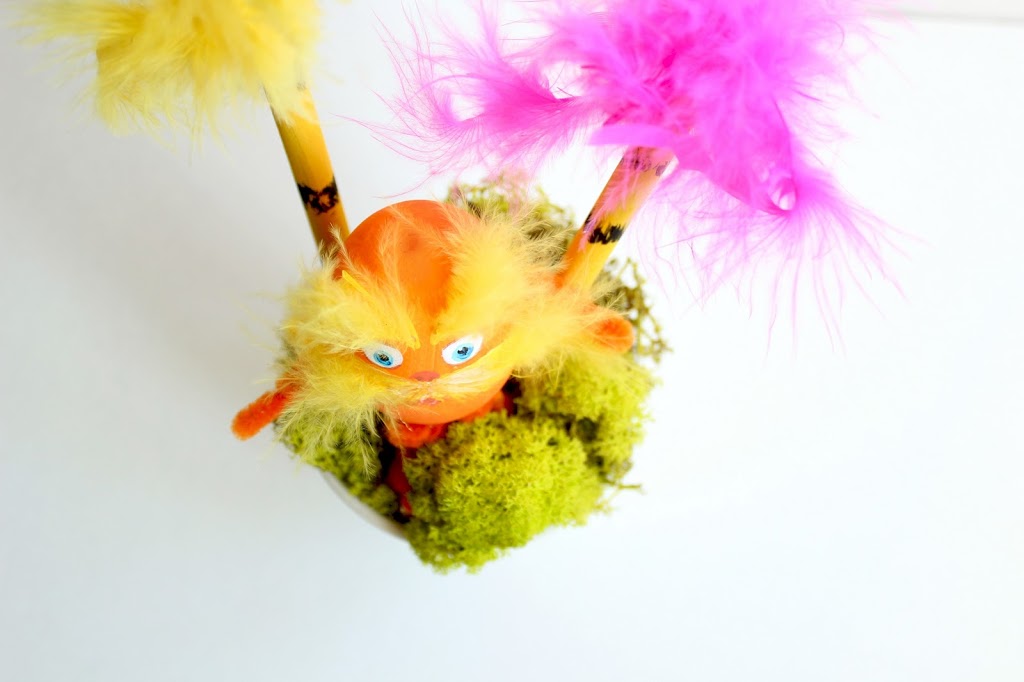 I'm having so much fun decorating eggs and trying to come up with unique ways to do so…I hope you are not getting tired of it.
But if you are, don't worry…I have also been busy creating other things and one of them is this new (to me) painting technique.
This was my first attempt and I'm not too happy with the results, but think I know what I have to do make it better.
Here is a little peek of a very bad photo I took with my iPhone…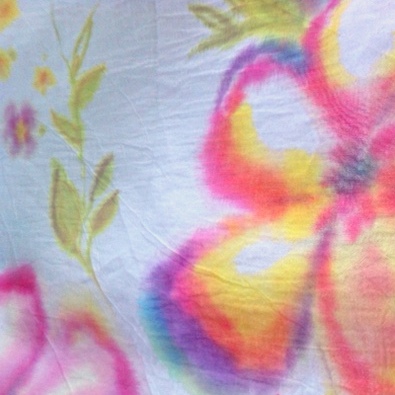 I'm a little obsessed with getting it right, so as soon as I 'get it', I'll share what it is and how I did it. I think you might be surprised…any guesses?
Before I go, I wanted to welcome all you who recently joined our 'creative team'. It is my hope that every time you visit, you find inspiration as I share a little bit of my heart with you. Thank you for joining me on this journey and of course to all my old friends, I appreciate you more than you know.
Carolyn's homework
Home stories A to Z
Primp
The 36th avenue
Someday Crafts
French Country Cottage
2805
Crafty,Scrappy,Happy
Whipperberry
Tatertots and Jello
The girl creative
Chic on a Shoestring decorating
Finding fabulous
My Romantic Home
Simply designing
The Shabby Nest
I heart naptime
Today's creative blog
It's overflowing..
Ask Anna
a.k.a design
Thrifty Decor Chick
Cedar Hill Ranch