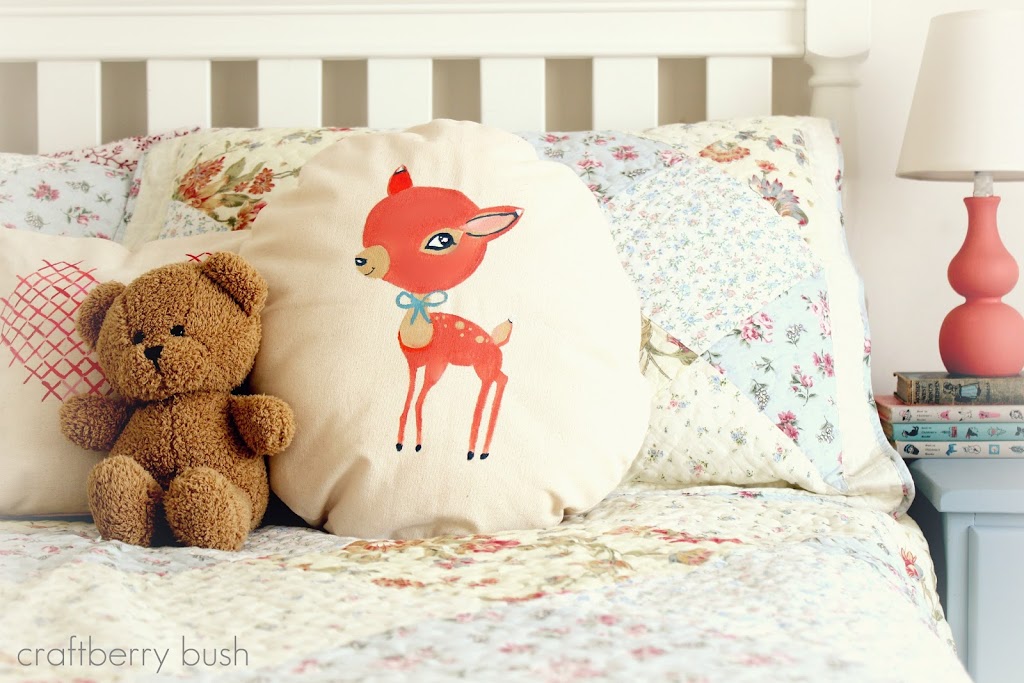 Hello everyone! I hope you are keeping well.
I'm sorry for being absent this week. I have been busy doing little projects as we are redecorating Isabella's room and I've also been helping my sister with my niece's upcoming birthday party. I can't wait to share with you pictures of both.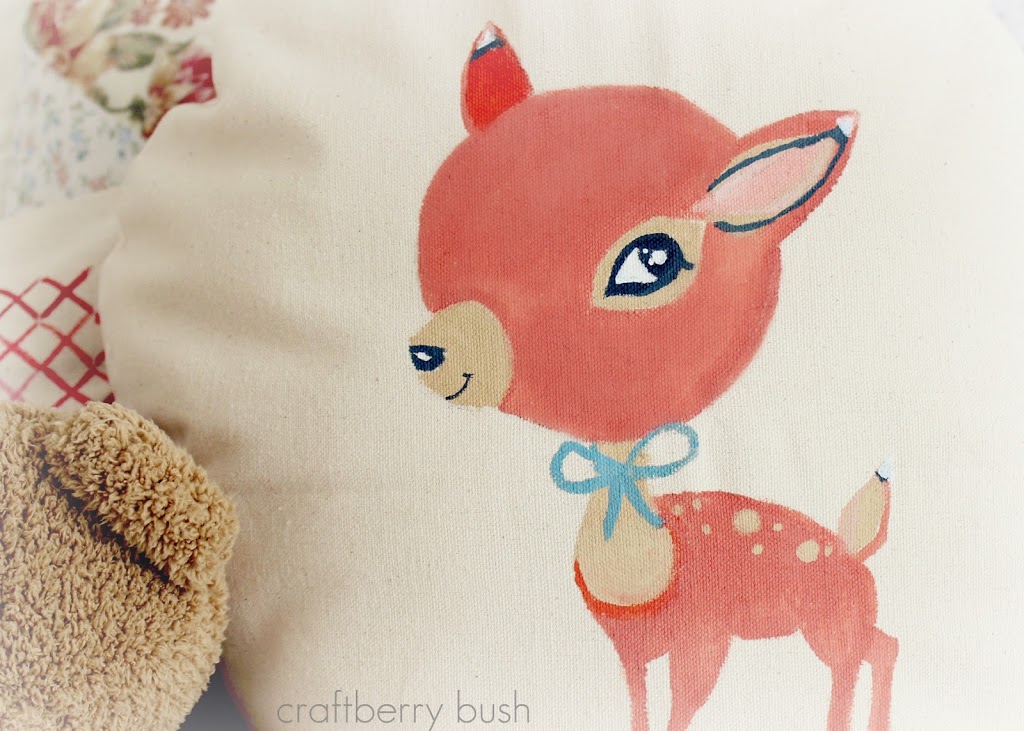 In the mean time, here is a little project Isabella and I worked on together. My excitement for
this little pillow stems from it being Isabella's own art work. Isabella drew the picture from an image we chose together and I painted.
I know I am bias to say this, but this little girl of ours has such amazing drawing abilities that only appear to get better and better with each passing day.
Seeing how much she enjoys art reminds me so much of me when I was her age.
I remember so clearly the day we found out we were having a little girl. The joy I felt was incredible and yet at the same time, I remember the fear of not knowing how to raise a girl (we had had two boys at this point).
Yes, I knew I could love her with all of me, care for her and be the mother God had chosen for Bella. But how could I raise
a girl who would be confident and secure in herself? Full of self-esteem and be a "go getter"? A girl that does not obsess over her not perfect body?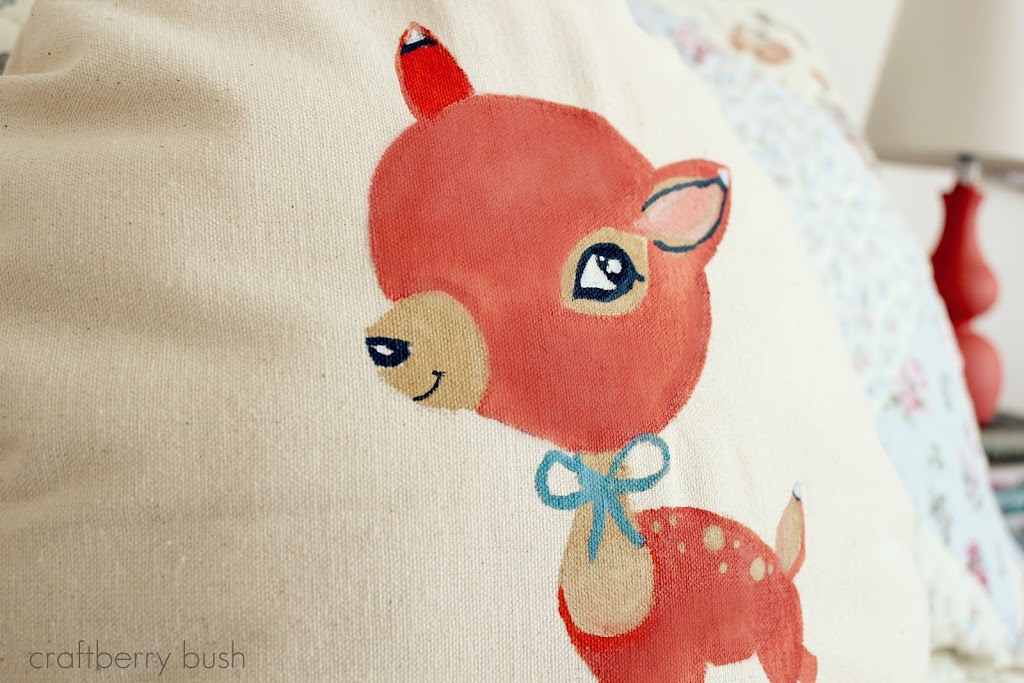 For those are all things I am not. I continue to try and learn and by the grace of the Lord, I get better at it every day. But some days I fall into the enemy's trap.
For you formed my inwards part; you knitted me together in my mother's womb. I praise you, for I am fearfully and wonderfully made. Wonderful are your works; my soul knows it very well. Psalm 139;13-14
As I read that verse, I realize how blessed I truly am to be wealthy in health and shamelessly bow my head and ask for forgiveness.
And so I continue to hold onto God's hand as He guides me through motherhood and I raise a little girl who is not only tenacious and strong but also loving and caring.
The more I look at this pillow, the more I fall in love with the thought that this is not only a pillow to decorate a room, but a reminder of how blessed I am to have been given the privilege to care for my daughter's precious soul.
I know this pillow will become a beautiful keepsake for years to come.



1. Have child draw an image on a piece of paper that is large enough to cover a good part of the pillow's surface. You could always enlarge an existing image to desired size.
2. Using graphite or transfer paper, transfer image onto the pillow. We used a round pillow by Canvas Corp.
3. Paint using acrylic or fabric paints.




As always, it means so much to me that you take the time to visit…thank you.


Sending you much love,
Lucy


ps – a
s you may know, there has been a lot of talk about Google Friend Connect being discontinued as of March 1. I have decided to add the follow linky tool and it would mean a lot to me if you would stay in touch or if you prefer we can always keep in touch through FB..:) thank you…xo