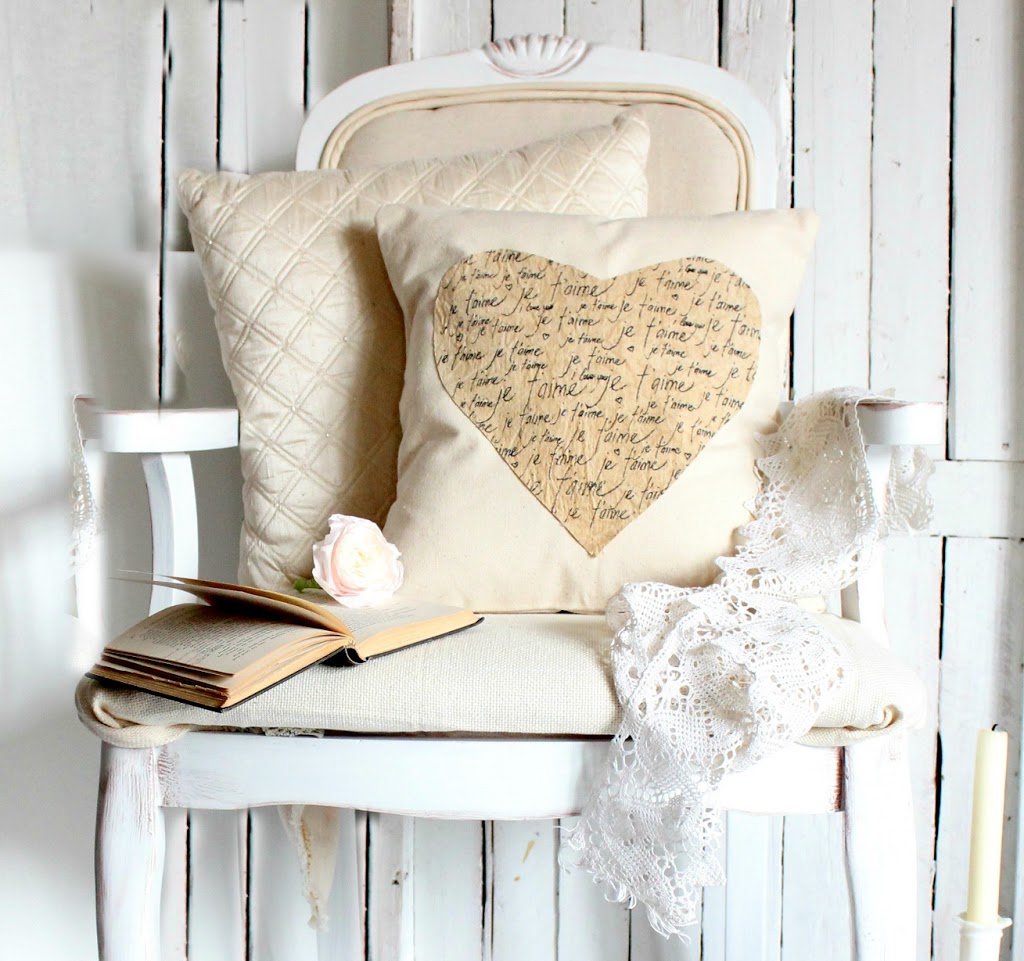 Hello everyone, thank you for stopping by – I hope your week is going well.  
As you may have noticed, I recently gave this lil' blog of mine a make-over to start the new year.  
I have been wanting a new layout for a while and although I still have a few little things to iron out, I'm hopeful you like the new look and feel of it so far.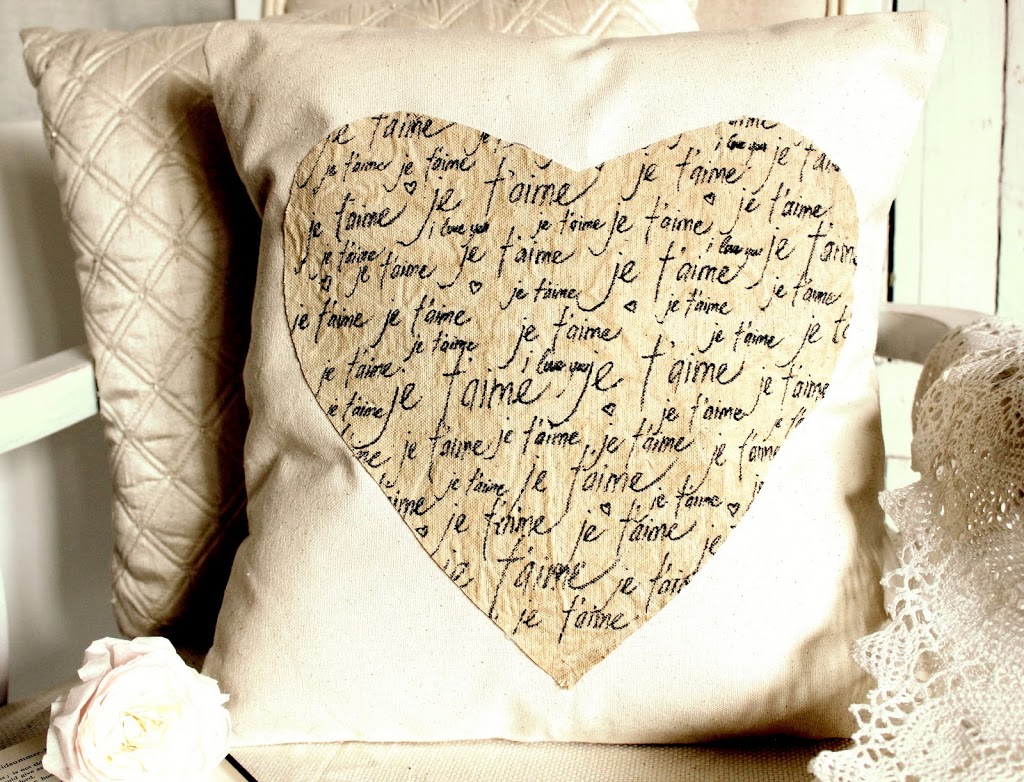 Today, I wanted to show you this super easy Valentine pillow I made in less than half an hour.  I love the way the canvas almost looks like old wrinkled vintage paper…
And how it coordinates with my old books and decor without it being too 'Valentiney'.  I could probably keep this pillow around even after Valentine's day….
I used some of the goodies I received from Canvas Corp.
 (canvas sheet and canvas pillow)
1. Soak canvas sheet in tea (not pictured) and wring out to form wrinkles if desired. 
If you do not want wrinkles, hang to dry.
2. Write message with permanent marker
4. Hot glue canvas heart onto pillow
I recruited hubby to write the words as he has the neatest handwriting I know.  So much so, that I had to tell him not to make it perfect.  I thought of perhaps lining the outside of the heart with twine but I decided to leave it as is.
The open book is a Midsummer's Night Dream which I found it at our local thrift store.  A previous owner had read and scrutinized every page as there are little notes penciled in with beautiful old looking handwriting.  I find it so much more interesting to read the notes than the book itself…
I had fun setting up this little display and scattering the books along the floor.  I pictured myself in an old French farm reading poetry, overlooking a beautiful garden…sigh…:)
Speaking of gardens, hubby bought me beautiful white roses today and I can't wait for them to bloom a little more so I can snap some pretty pictures; hopefully the weather will cooperate.  There was a time when he would bring me flowers every week and though I was grateful and flattered, I was young and thought shoes and other material items would be a better use of the money he was spending on flowers.  So the flowers stopped and the wardrobe grew, but that was a different phase in my life, because now, I want to fill our house with fresh flowers.
As you get older, I guess you start to appreciate the little things a lot more and see a deeper beauty in the things around you.  But honey, I know you'll read this and the flowers are beautiful (but I kinda still like shoes VERY much so!) 
Well my friends, I will talk to you all soon. Have a beautiful day!
much love,