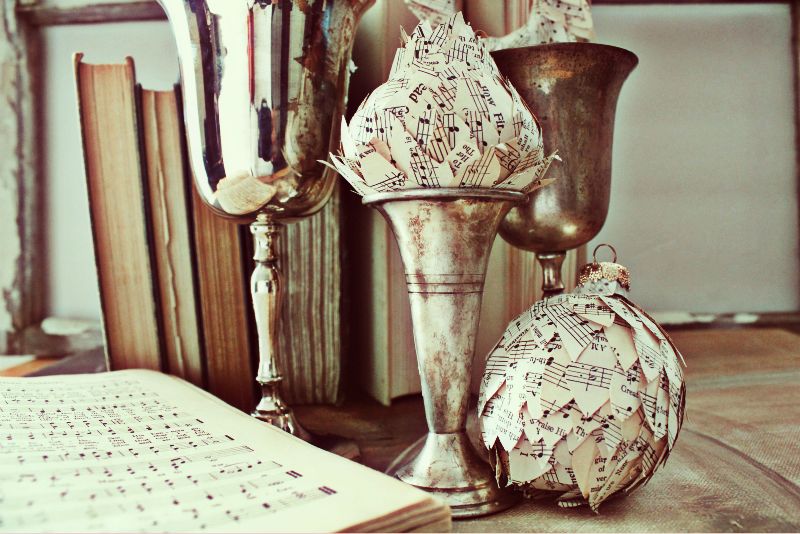 Hello friends, so glad to see you here. I hope you have had a great day.
Mondays always seem a little busier than usual and today was no exception. As such, today has felt like an extremely long day and I'm feeling particularly tired and not very talkative so please forgive my lack of words…


Over the weekend I gave you a sneak peak of these ornaments on my
FB page
….
I cut what seemed hundreds of little leaf shaped pieces out of music sheets and glued them onto an old ornament…
Here is a brief look on how I made this mini wreath ornament….
I used similar process on this old broken ornament
You can see a picture of how this ornament looked before
here
. I started at the top and worked my way down…
This one reminds me of an artichoke.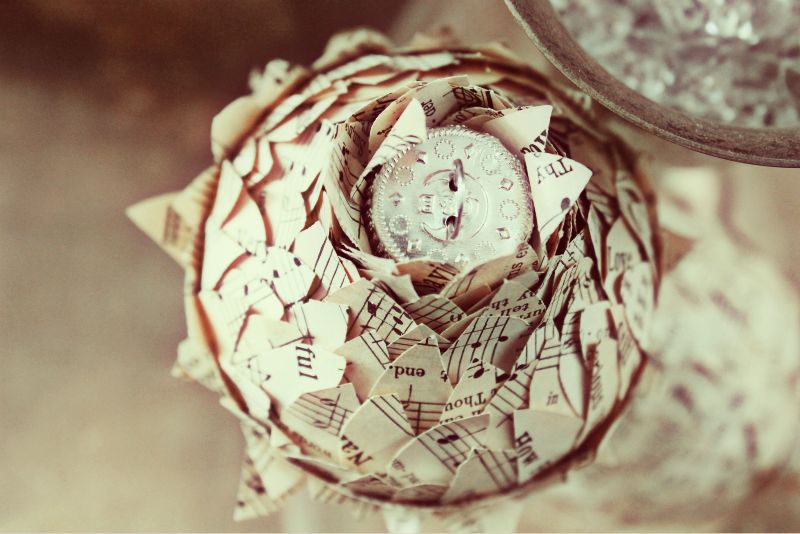 For this one, I started at the bottom and worked my way up….
Please let me know if you need a tutorial and I will gladly do one for you….


I have decided to do a little series on homemade ornaments as I have had a sudden influx of ideas and can't wait to share them with you. I hope you will join me because your company makes me smile.
Again, please forgive my lack of words, I will now go and get some rest and recharge ! xo




sending you much love,
Lucy


Linking to these wonderful parties, thank you for hosting
and for the first time to 36th Ave