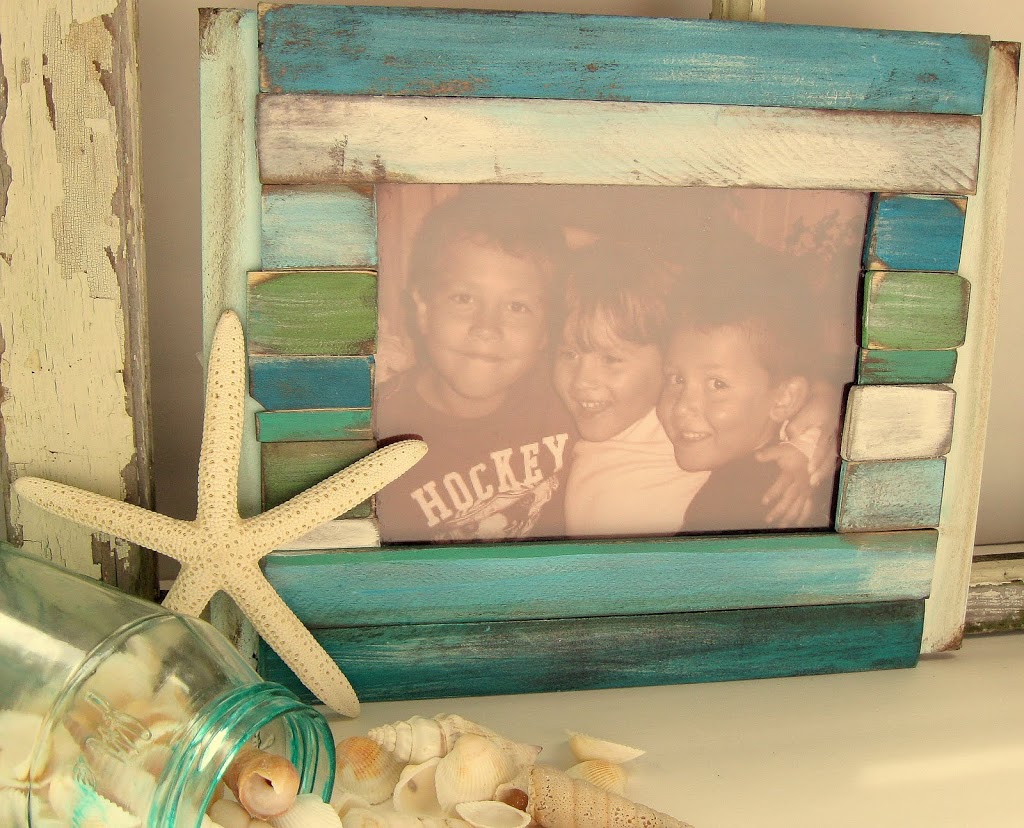 Hi my sweet friends, how are you?
I hope you are all doing well and
enjoying
this beautiful time of year…
It must be the extreme heat we are experiencing here in Ontario and my love for sea tones that's making me go a little 'coastal' …


Last week I finally got over my fear of asking for paint stir sticks at our local Home Depot.
I am ridiculously shy…:(




But I had this idea brewing in my head for sometime now and the desire to create was greater than the fear..:)


So I made this coastal frame to go along with my beachy theme and who better to display inside than my little fishies? Even though I wanted a more summery picture, this picture from a few years ago fills me with extreme happiness.
I love the way the frame turned out, but once I placed the picture inside, all I can see is my kiddies sweet smiles and I can't see the frame anymore…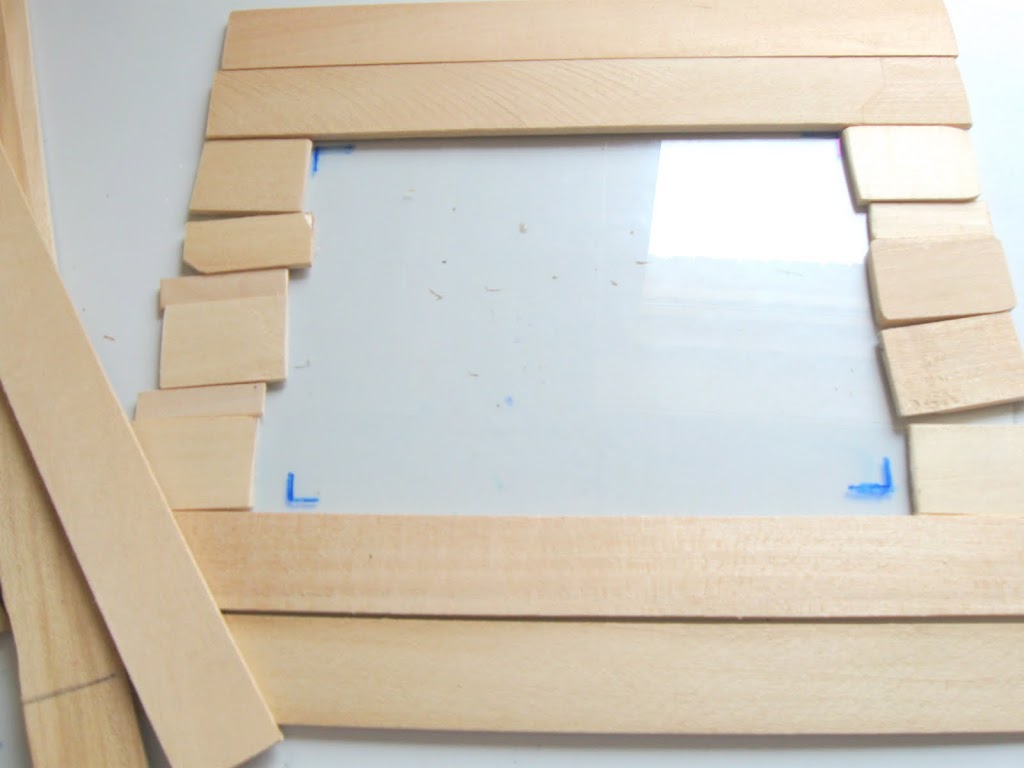 This is a great way to use the glass of an old frame.
Do you have any empty frames laying around?
After deciding the layout, I simply cut the stir sticks into various sizes.
I used a non-erase marker to mark a frame that would hold a 5×7 picture.
I first used a dark stain to stain the sticks…
I painted the pieces with various sea tones,
distressed them a little and glued them right
onto the glass using Gorilla wood glue.
I simply attached the picture to the back of the frame.
I knew this frame would be leaning against something,
so I had no need to close the back of the frame.
If you would like to have a proper frame, just glue the sticks right onto the old frame itself.
(I hope you get what I mean, or am I talking in circles?…sorry)
I have yet to decide whether I want to glue some shells on
the
frame
or not. What do you think – s
hells or no shells?
Can you keep a secret? I actually used chewing gum to attach them and snaps the photos. I suppose I could have used play dough instead (shame on me).
I hope you still like me…
Here is the frame without the shells…hmm?
Have I told you how much I love this picture of my monkeys?
This weekend, I'm tackling another fear of mine….sewing!!!
I'll let you know how it goes.
Thank you so much for being here…I love sharing my thoughts with you.