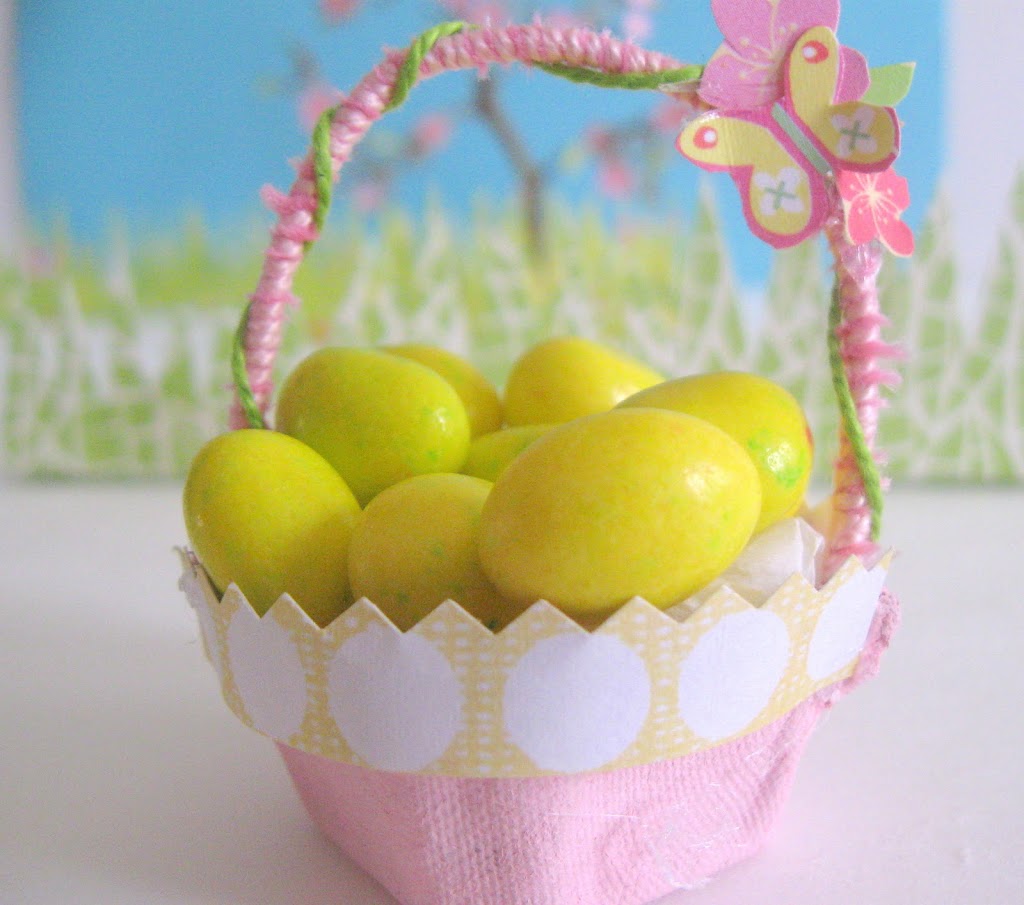 As a little girl, I used to pretend I could shrink and fit in the tiniest of places. Imagining that mossy rocks were giant mountains and I could slowly reach the top.
Using match boxes, I would make myself a little bed to sleep in and flower petals would serve as my blankets.
I would look into a bottle through its spout and picture myself swimming in a water cave…And sometimes after finishing my grapes, I would look at the left over vine and pretend it was a little tree who was sad to have lost its leaves.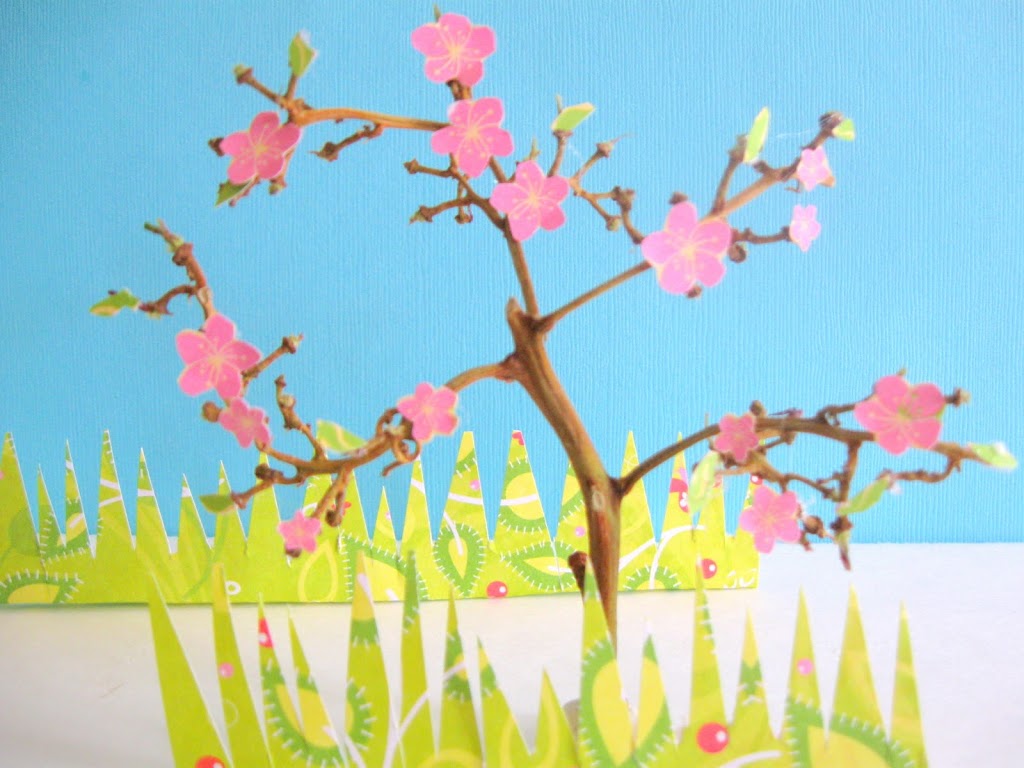 Now that I'm a mom, I can share my imagination with my kids and give the little ' tree' some leaves and cherry blossoms…
We also made a little tiny Easter basket by cutting and painting an egg carton. The handle is made by tying craft thread around a pipe cleaner and gluing it to the inside of the egg carton. We made it extra special by adding some pretty flowers.
These would make such pretty little baskets for an Easter favour (wrap the jelly beans in a baggie ) or use it as a place card holder…
…or give it to a tiny little bunny.
We cut the top of a Styrofoam egg and glued a ball to it. Then, after wrap gluing white yarn around it, we cut some ears and arms and glued some eyes….
He holds a giant egg in a green painted cardboard tube.
Isn't imagination a beautiful thing?
These little hands will one day be the hands of a mother; a mother who will pass on her imagination to her children's hands…
What a privilege it is to raise one of God's children. I am forever grateful to the Lord for such a blessing.
Thank you for allowing me to share a little bit of my imagination with you.
Aren't you glad it's Friday? I hope you have a great one!
much love,
Lucy