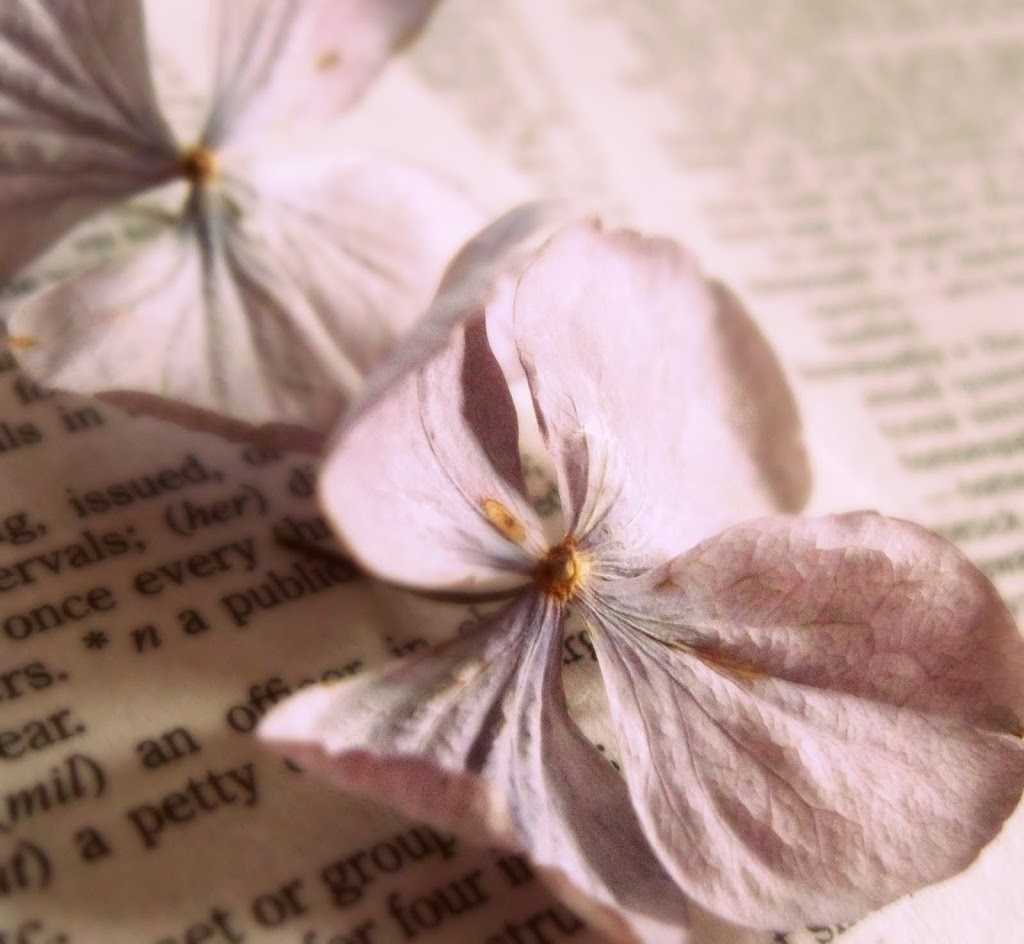 It rained all day, but while I was painting, the sun peeked through the clouds just long enough to allow me to snap some photos.
I'm sure you have heard it several times before but natural sun light is the best light for taking pictures. Although some times if the subject is placed right under the sun light you might get an overexposed image so you have to find the 'sweet spot'.
I am not a photographer but I have a passion for photography and hope to become a little more savvy on the subject.
Gorgeous Hydrangeas even in their lifeless form…
It wasn't until editing the photos that I realized I had placed the flower beside the word 'home'.
It was also then that I realized that the words 'Holy Spirit' and 'Holy Ghost' are both on this page.
I'm working on a Mother's day gift…
…and these Hydrangeas are the perfect inspiration.
They bloomed in my mom's garden last summer.
She had cut and given them to me…
And it only seems fair that I return the favour.
I have a couple of Mother's day ideas that I want to share and hope you will join me in the days to come so I may do so.