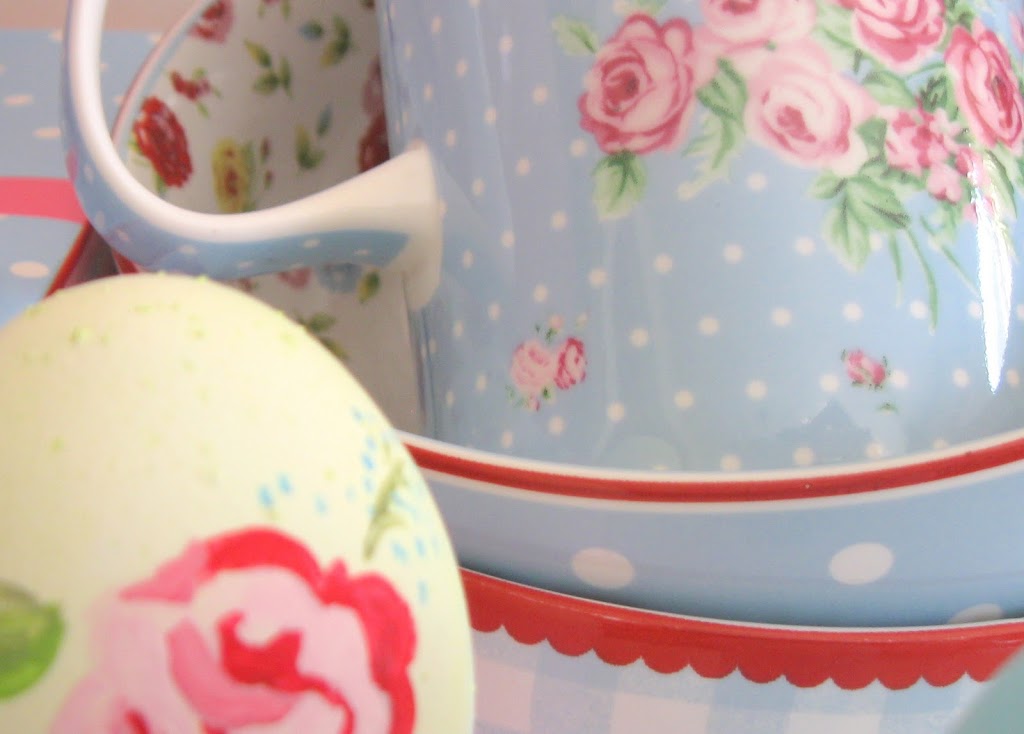 Genesis 1:24
And God said, "Let the earth bring forth living creatures according to their kinds – livestock and creeping things and beasts of the earth according to their kinds." And it was so. 25 And God made the beasts of the earth according to their kinds and the livestock according to their kinds, and everything that creeps on the ground according to its kind. And God saw that it was good.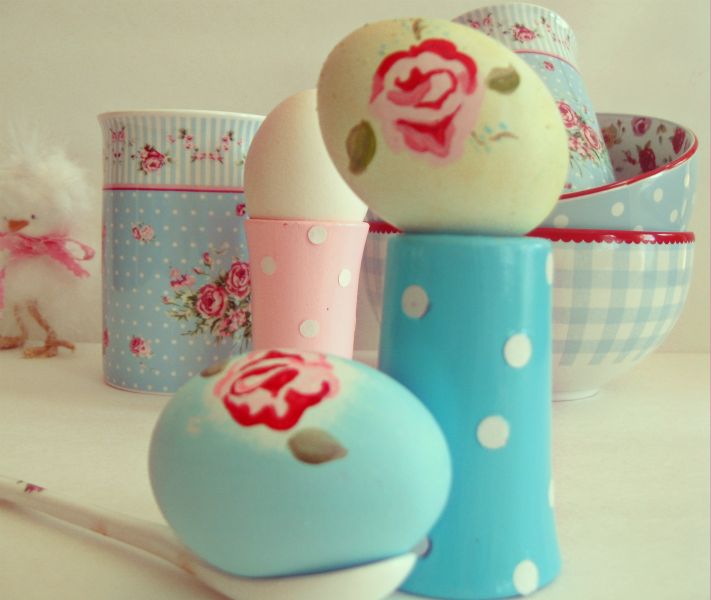 I wanted to share a little shabby vignette I have put together
for Easter, in the hopes it may give you some pastel inspiration…
I painted some shabby roses on a boiled
egg to coordinate with the pretty dishes…
I have never been able to paint this style
of shabby roses very well, but I'm learning…
I made this little gosling out of Styrofoam balls and some feathers. He has huge 'pinchability' factor (that's my way of saying 'sooo cute'). The kids also made some little chicks and I will share the pictures and how to on a later post.
Hubby thinks his feet are too realistic
looking and a little freaky (you think?)
Looks delish, no? This is one of my faux cupcakes I've shown before here.
I made several a few months back when I was experimenting with the technique.
I have always wanted to open an etsy shop and this is one of the items I think I would like to offer.
I did not have coordinating egg cups so I painted
these two liquor glasses and glued some little dots
A closer look…
My favourite tools….
I painted some other eggs with various motifs…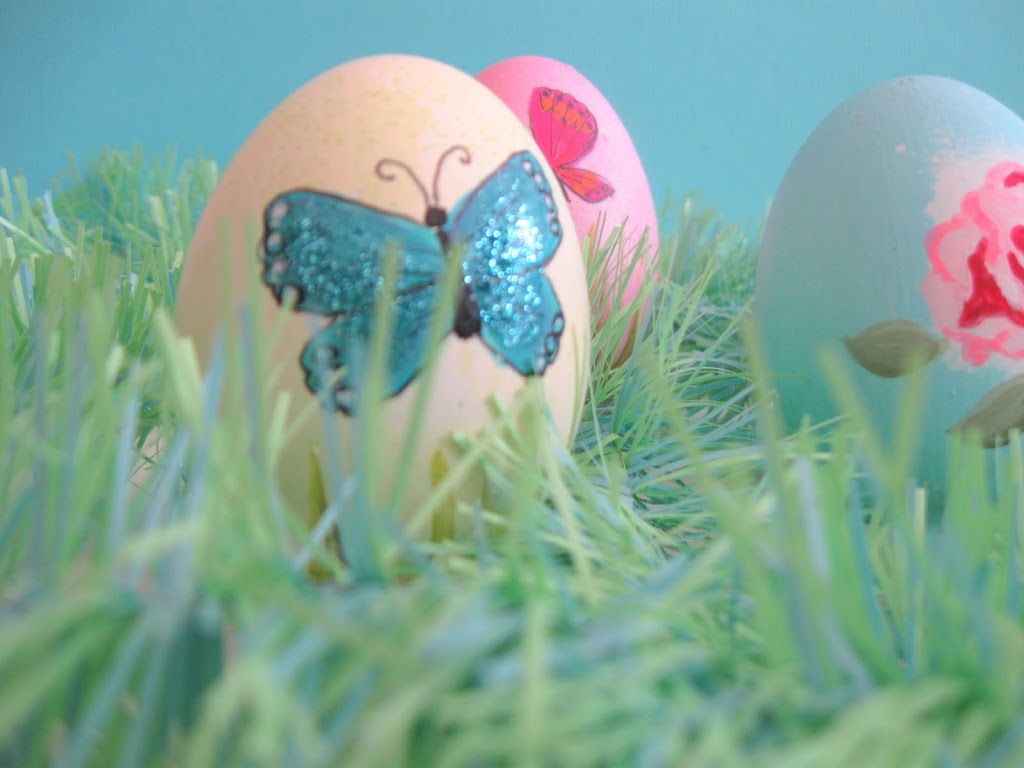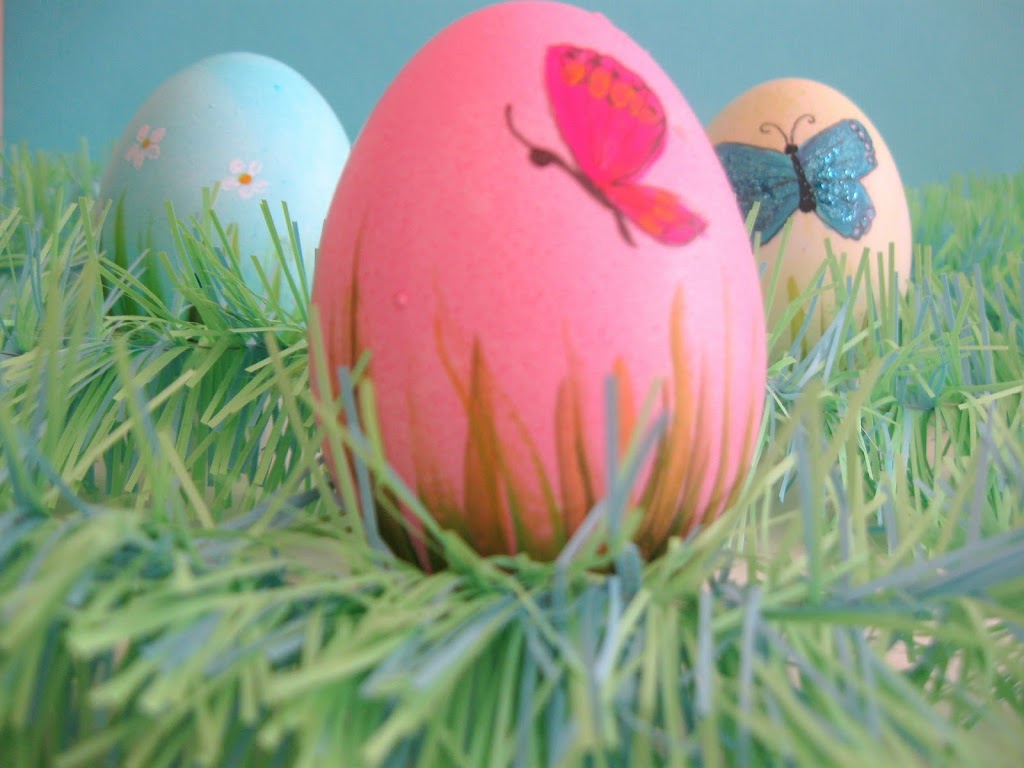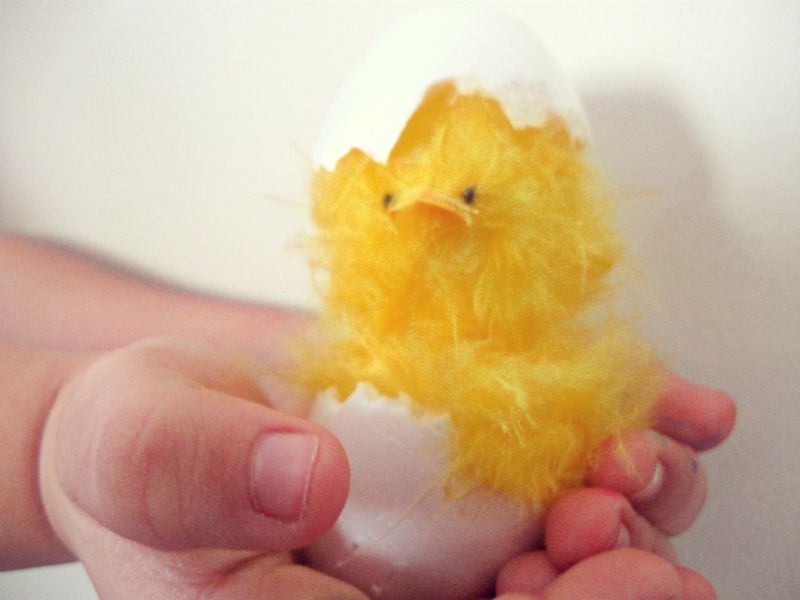 The answer is the chicken…
the chicken came before the egg.
(but only after he crossed the road)