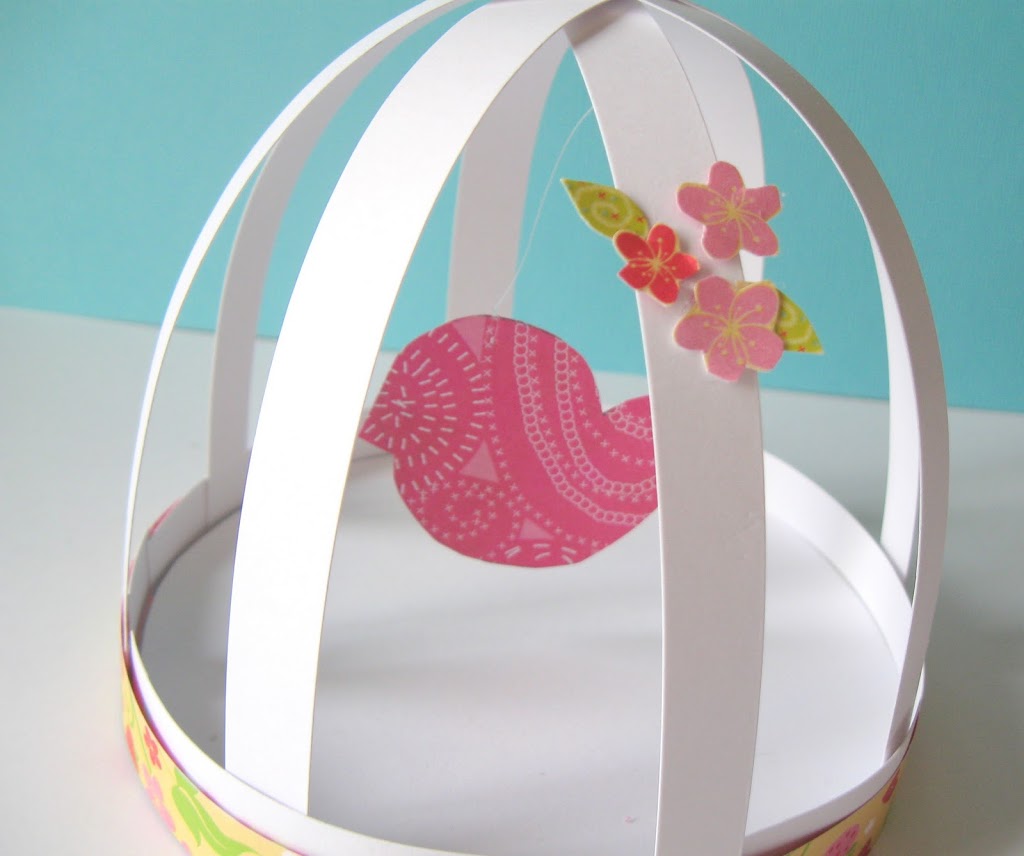 Today, Bella and I made a cute little craft that I think turned out very sweet. The boys chose to play street hockey with their friends, but that's ok….thank God for little girls.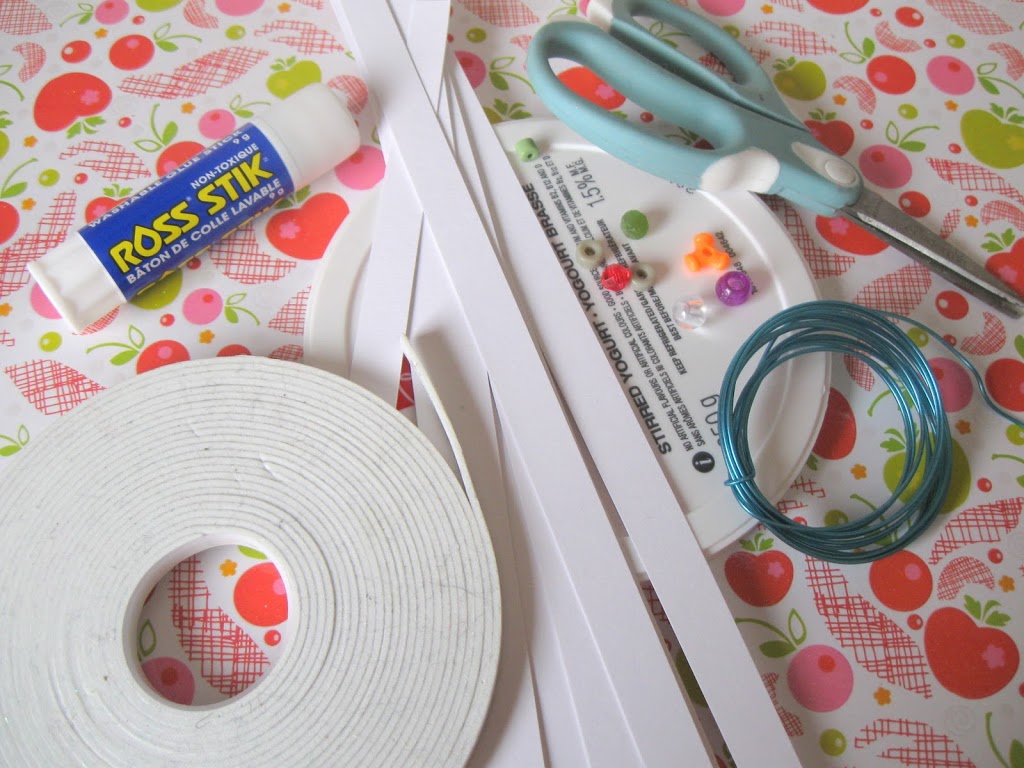 Materials:
Thick paper such as poster board or construction paper
(pretty) scrapbook paper
wire
beads
glue
string or invisible thread
scissors
1. Trace two circles and glue onto lid to cover lettering.
2. Cut four 12″ x 1.2″ strips of cardboard.
3. Place them on top of each other and pierce a hole through the center using a tack.
4. Take a small piece of wire and thread through the hole, making a small loop at one end.
5. Feed some beads to the top of the wire and make another loop to hold beads in place.
6. Draw and cut out a simple bird shape. Pierce a hole on top of the bird's head with a tack and feed the thread through it. Tie the thread to the bottom loop of the wire.
7. With the double sided tape, line the outside of the lid.
8. Spread the strips of paper evenly and tape to the double sided tape.
.

9. Cut a strip the same length of the circumference of the lid and glue to the outside of the lid, covering the double sided tape.
10. Draw, cut out or use stickers to embellish your little bird cage.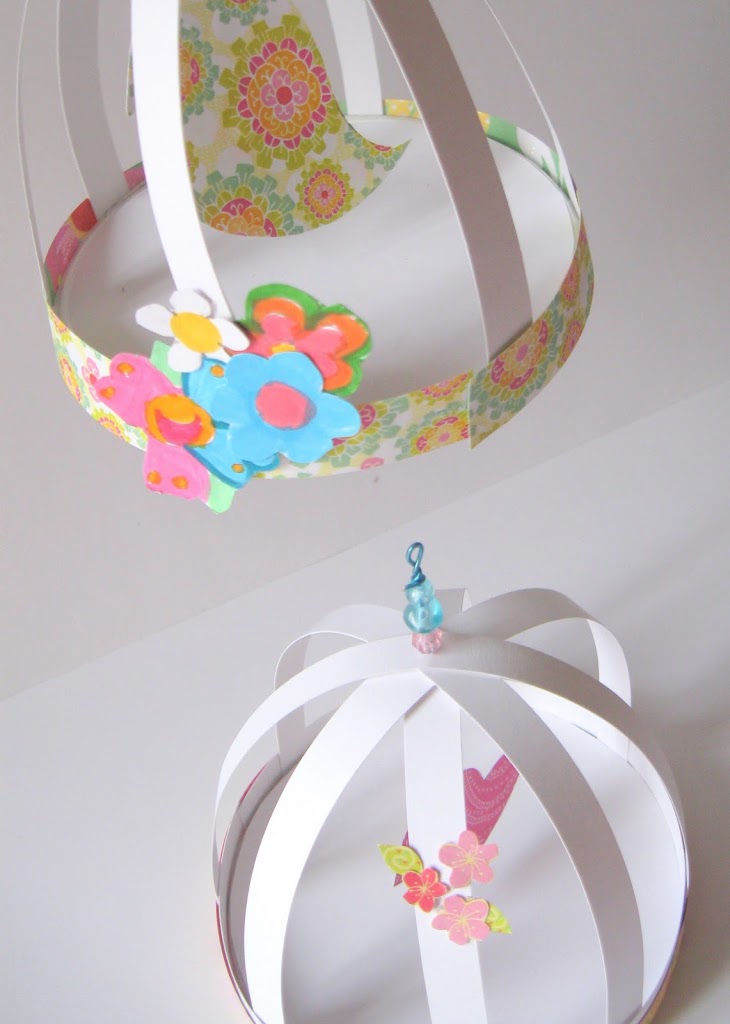 A very sweet little bird cage to hang and display for spring.
I am really enjoying my time with the kiddies during their March (Spring) break. I hope you are having a wonderful week as well.
much love,