Today I join hundreds of bloggers around the web for a day of blog silence to honour the many lives lost in Japan and the many who are suffering as a result of the earthquake and tsunami.
I see the news from around the world and become extremely grateful for all that I have.
There are wars, natural disasters, disease, poverty and so much pain all around.
I sit here on my comfortable chair with my laptop and a cup of tea while my children sleep safely in their warm beds. I cannot turn my back to the needs of all these people and pretend they're not there.
We are not all in the position to provide monetary assistance or fly overseas to volunteer but if we can bring awareness to the needs of the people around the world, we are helping someone, somehow.
'so powerful is the light of unity that it can illuminate the world'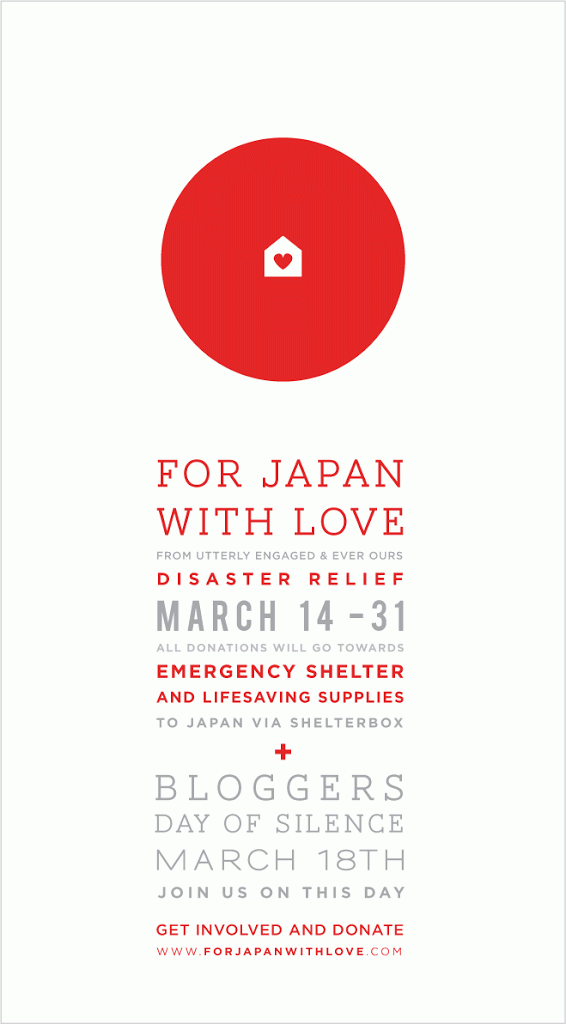 Blessings,
Lucy