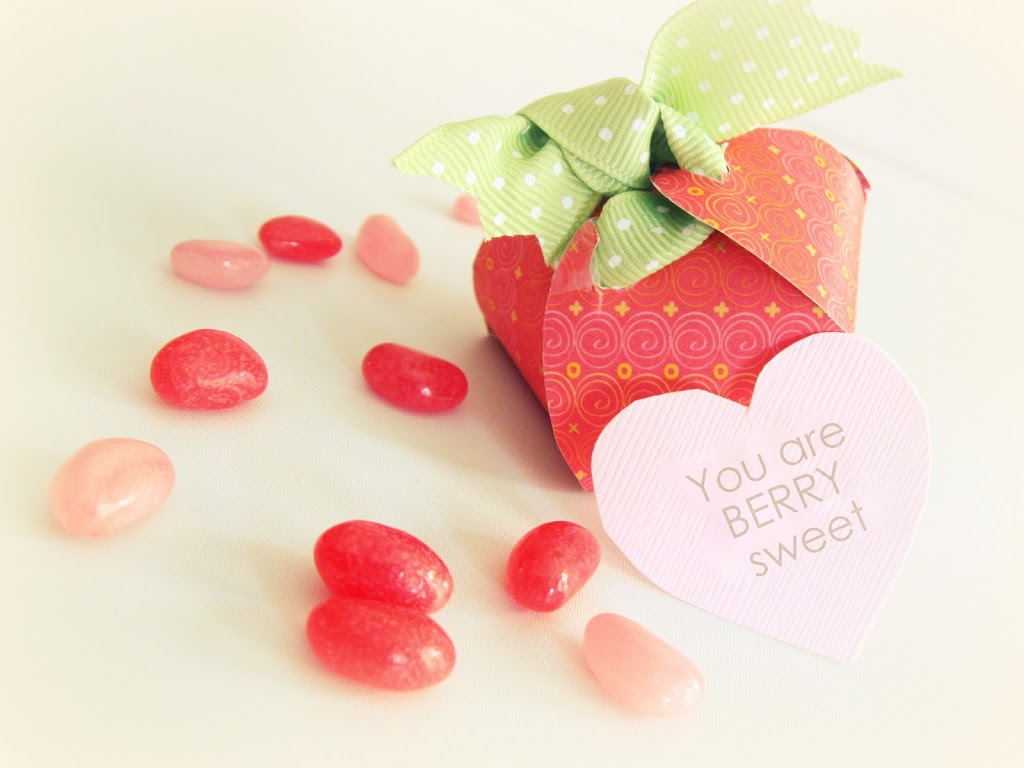 If you haven't prepared your Valentine's day treats, you only have a couple of days left. Here is a super quick and easy Valentine's favour that is sure to make someone BERRY happy.
Bella has yet to see these, but I know she is going to love them as we often watch Strawberry Shortcake together! I can't wait to show her!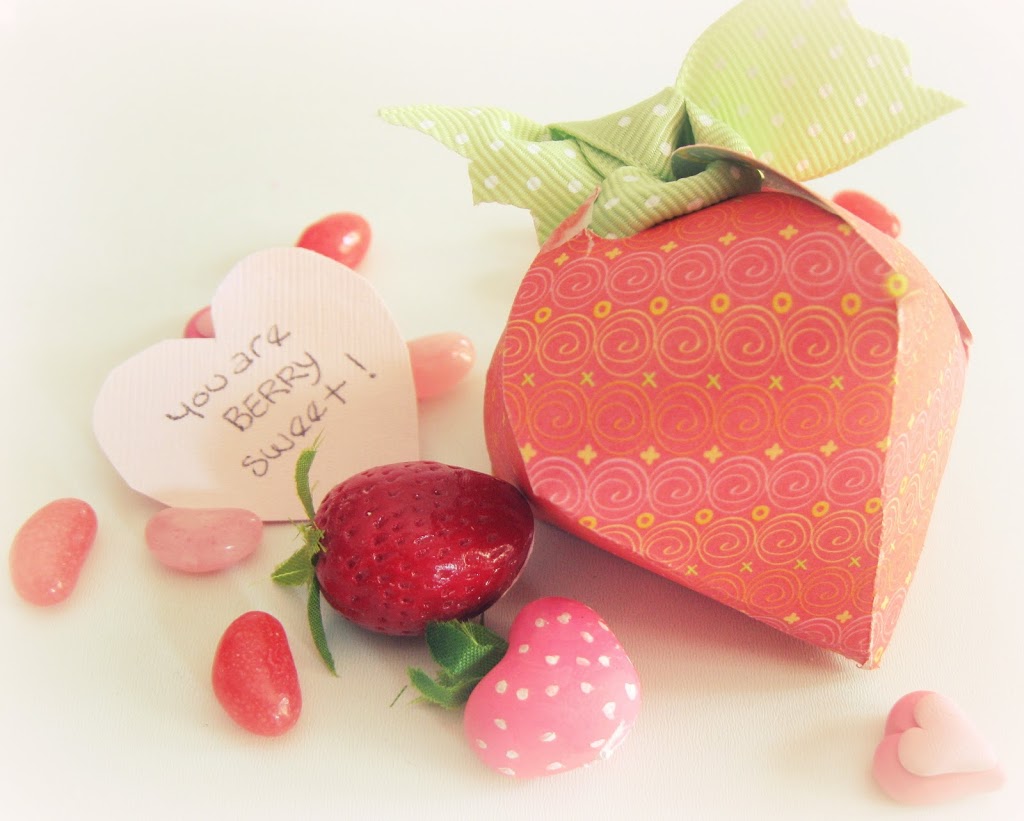 I love the pinks and reds; the colours make me feel summery (I made the strawberries and little using polymer clay).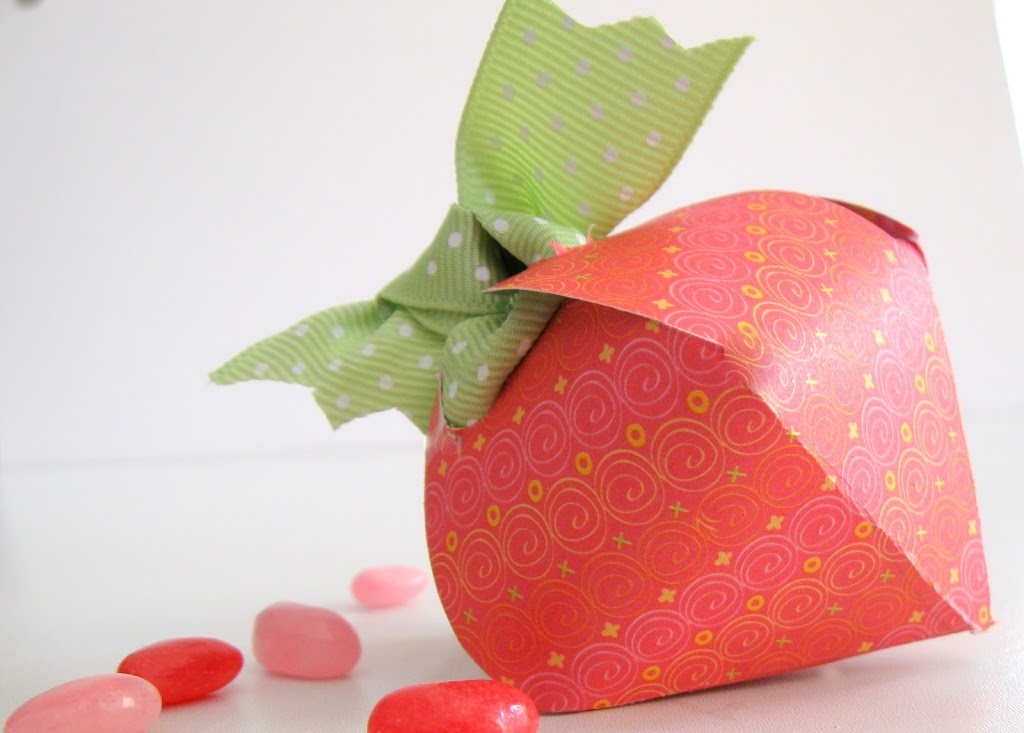 This is what you will need:

1. Print and trace the
strawberry box template
(there are several of these on the net but the one above was best one I found)
2. Cut out and score dashed lines
4. Glue tab on box to sides

5. Thread ribbon through holes
6. Prepare your candy of choice
They are so pretty and easy to make and I think they would also make wonderful favours for a summer party…don't you think?
Pretty quick and easy, no? But if you're really pressed for time, you can cheat a little…..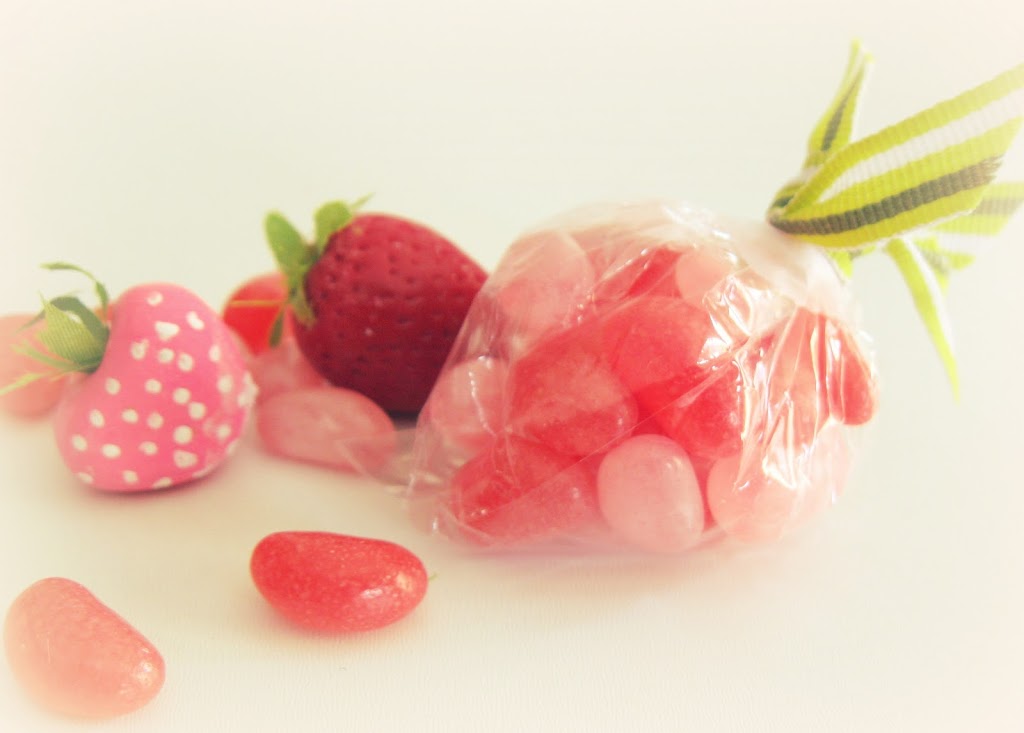 Instead of making the box you can simply use the baggie
as the strawberry
(this is where the idea originated for the box)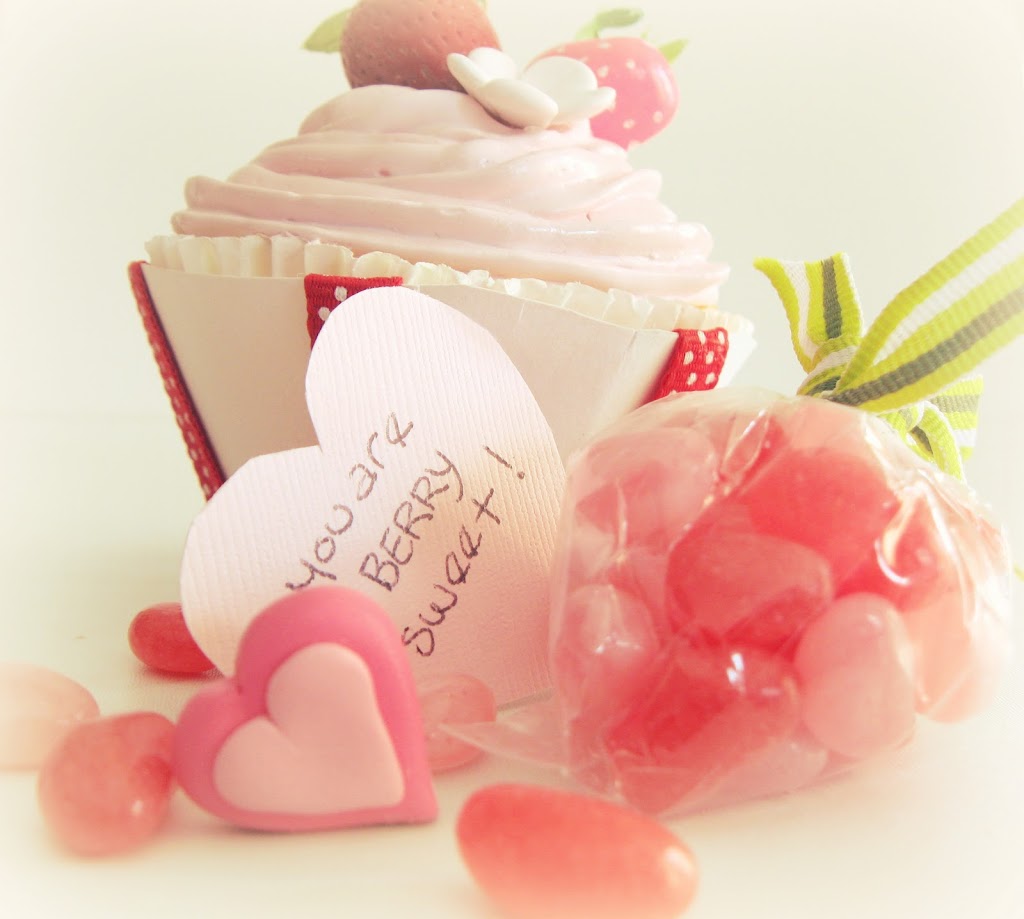 By placing the candy on the corner of the bag,
tying it and adding some pretty green ribbons,
you have a cute little jelly berry….yummy!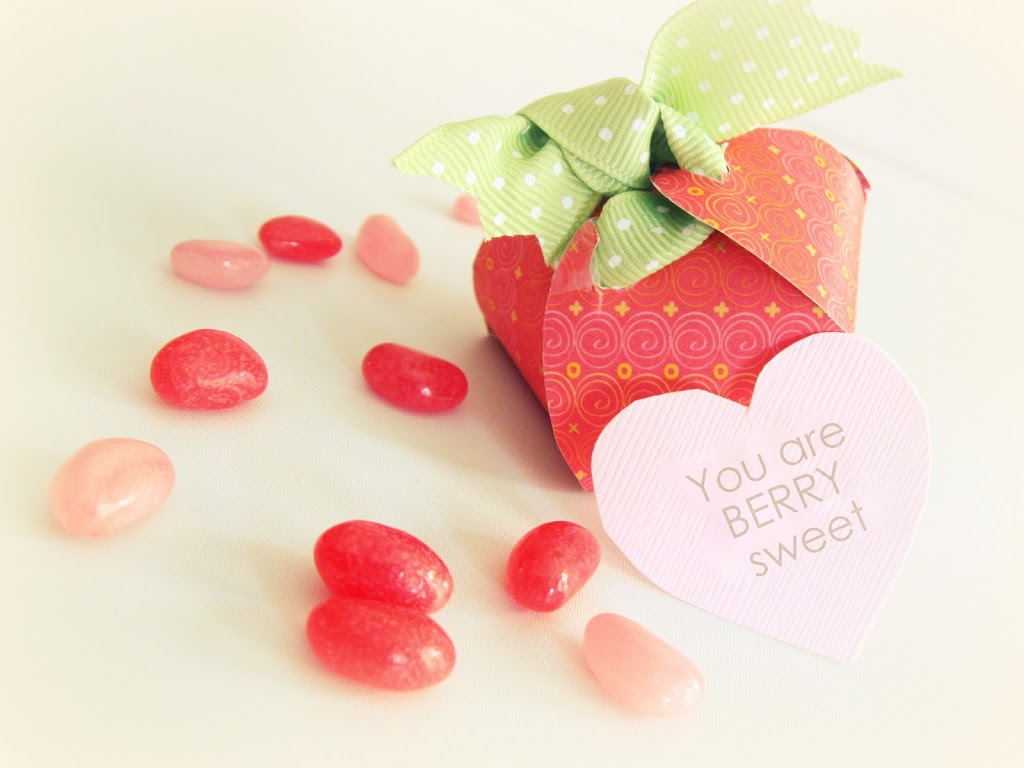 This one is for you, because you are SO BERRY SWEET and I am so glad you came to visit!
I'm sharing some
berries
here
and at: