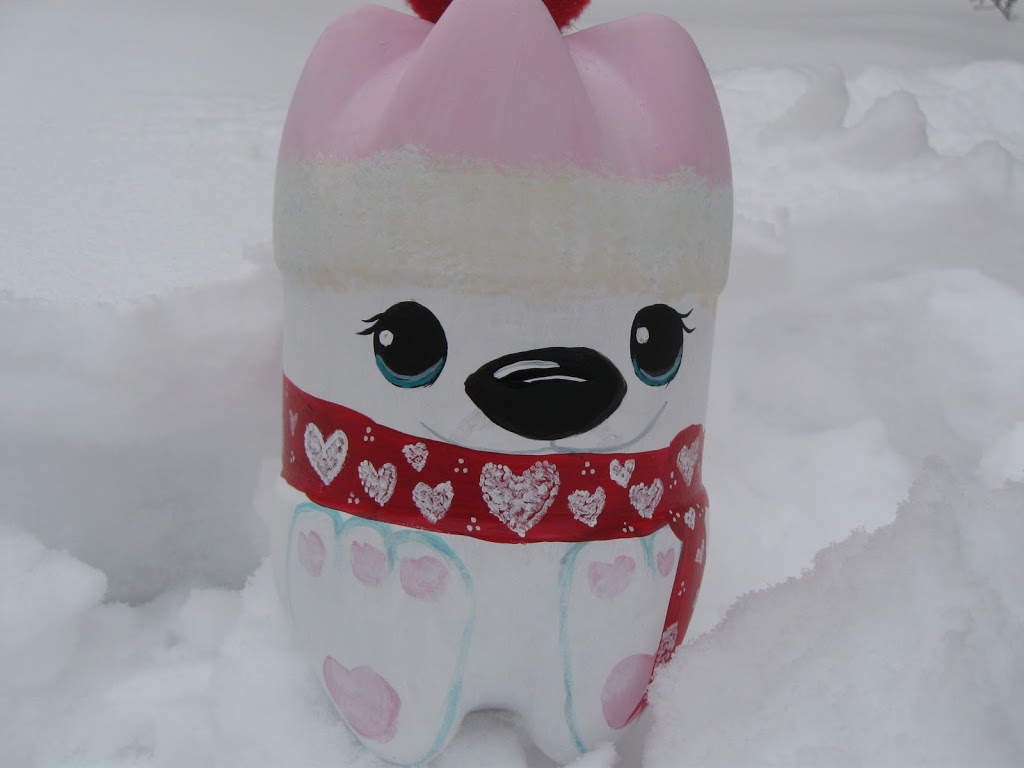 Remember these little guys? Well, they went on a little journey recently that I will share with you some day. They had a lot of fun seeing the big city for the first time; ate the best sushi and frolicked on the smoothest ice.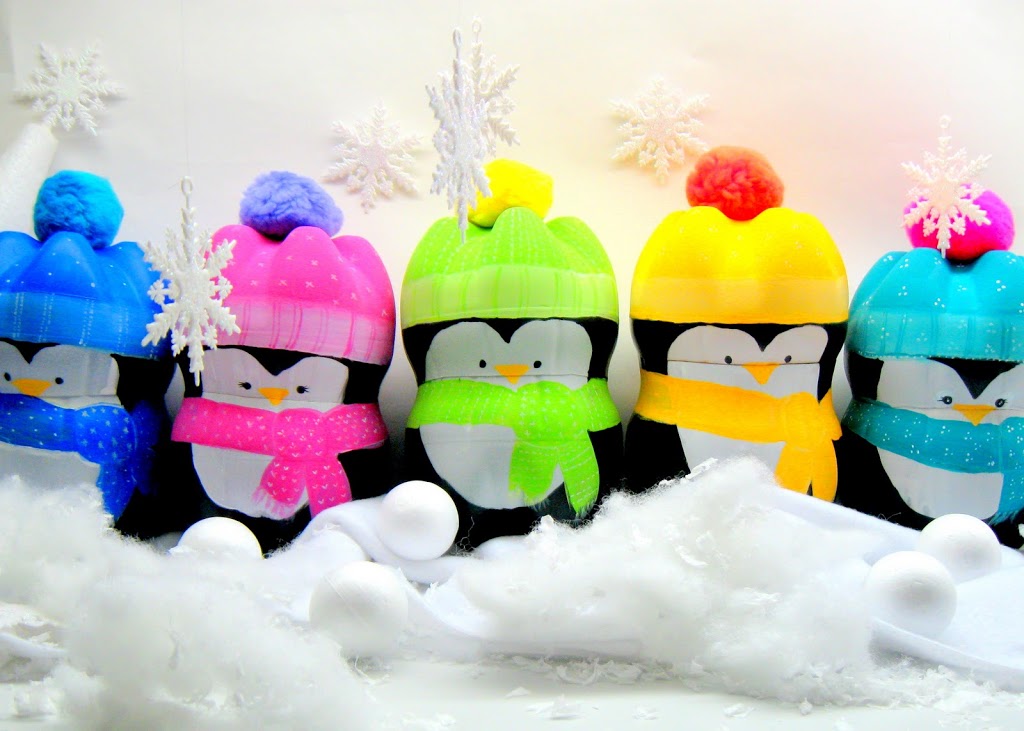 And look who they brought with them…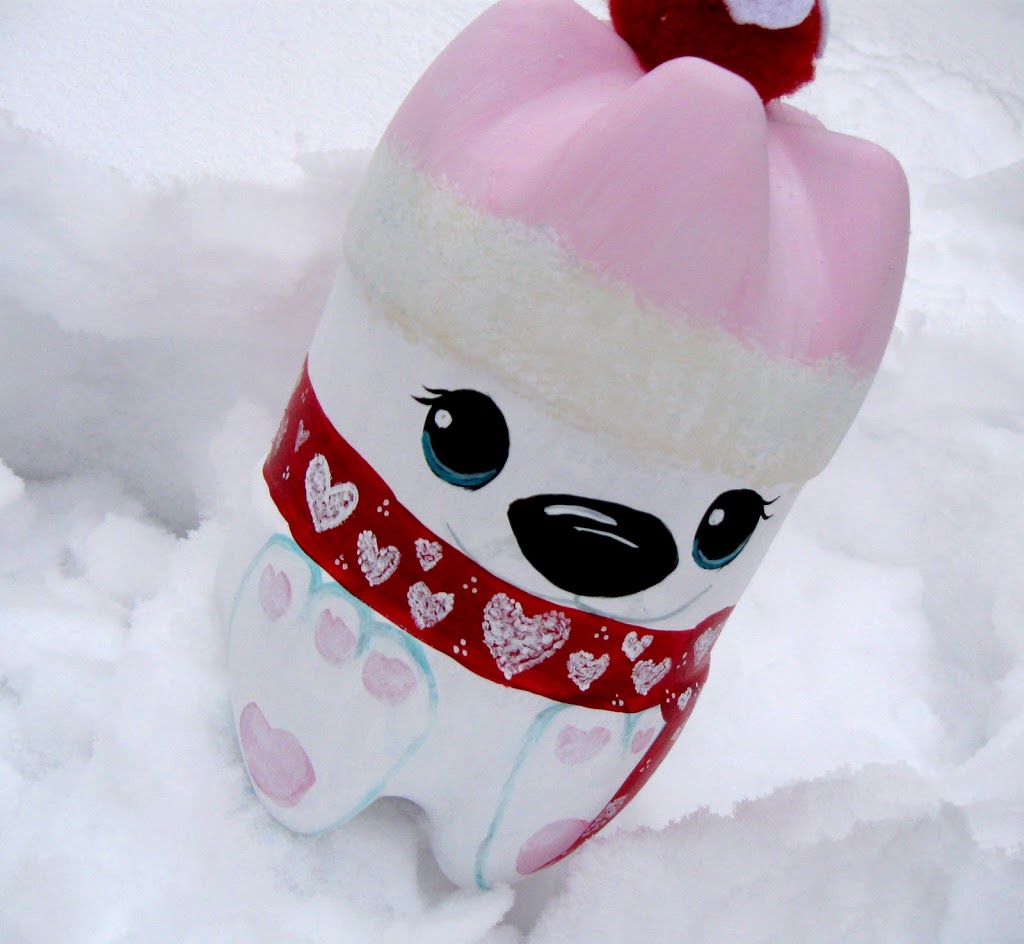 She is so pretty and sweet, sporting her beautiful Valentine scarf and her warm little hat.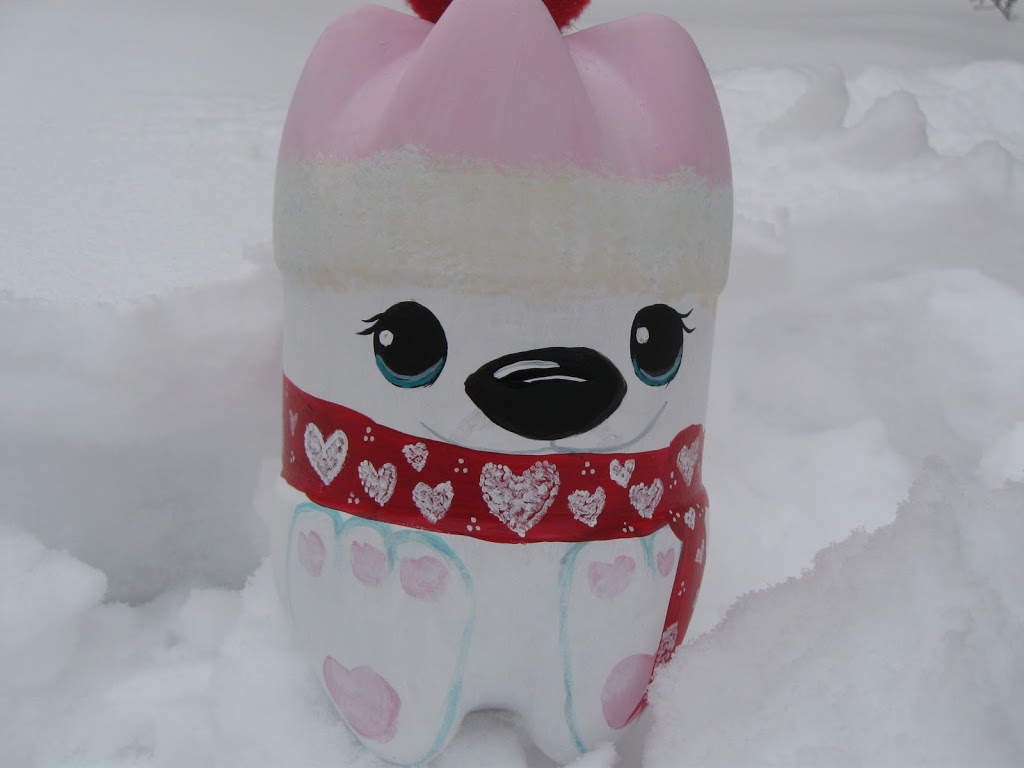 Welcome home…there is no place like it !
We're expecting a blizzard here in Toronto, and the kiddies can't wait to have a snow day! It will be the perfect day to stay home and work on our Valentine cards or have a Disney movie marathon.
What do you like to do on a snow day, or are you lucky to have warm weather year round?
I hope you're keeping safe and warm!
much love,
Lucy
I made the little polar bear using the same method seen here