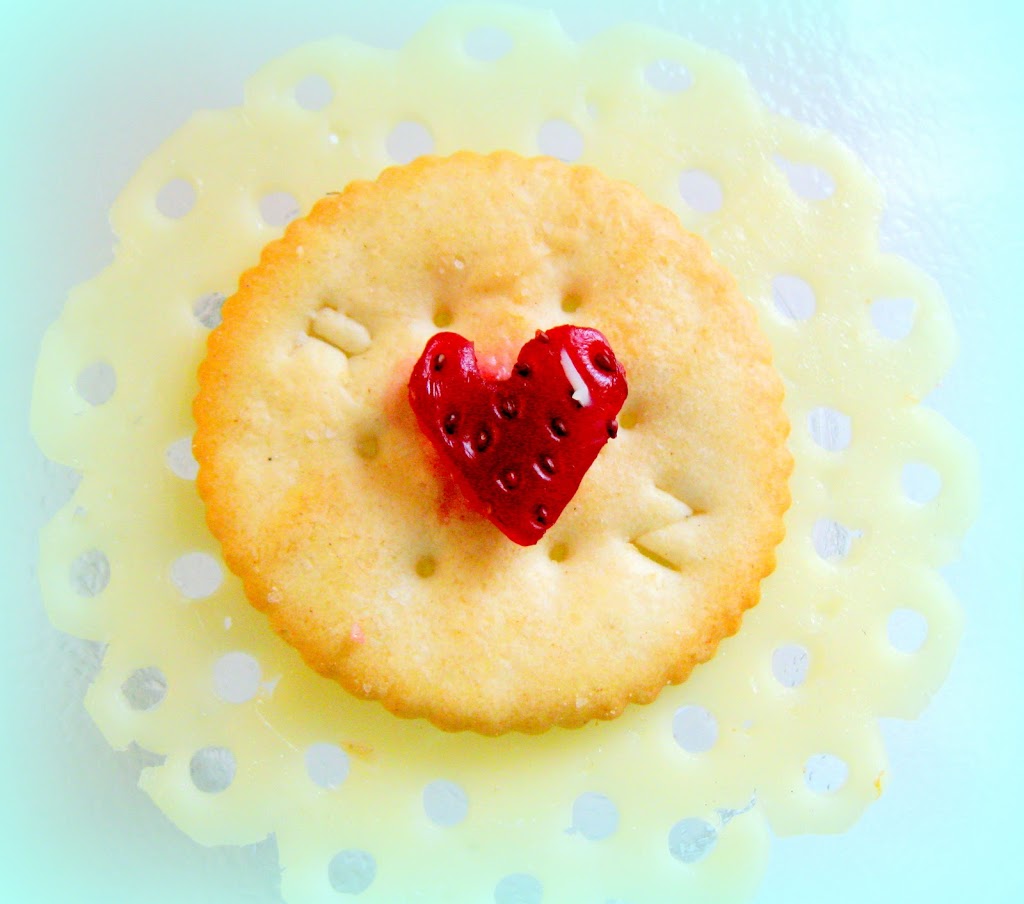 "There is no love sincerer than the love of food." – George Bernard Shaw
There is reoccurring event in our home each day after school. The kiddies come in, hang their coats, put their snow gear away (most days), come into the kitchen, empty their lunch bags, and…ask for a snack.
It happens this way, without fail, every single day. Some of the time, I let them choose their snack so long as it's a healthy choice. But m
ost of the time, I prepare them a snack.
It doesn't always look like this, but here is some inspiration for a 'hearty' Valentine's snack…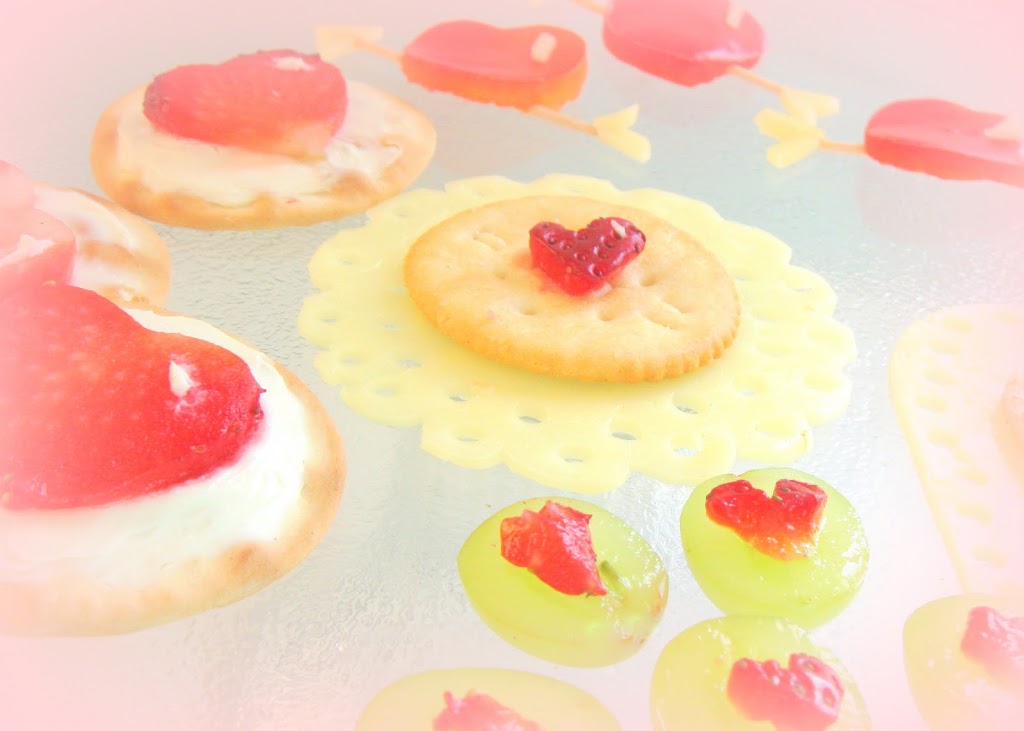 Crackers, cheese, veggies and fruit…you can't go wrong.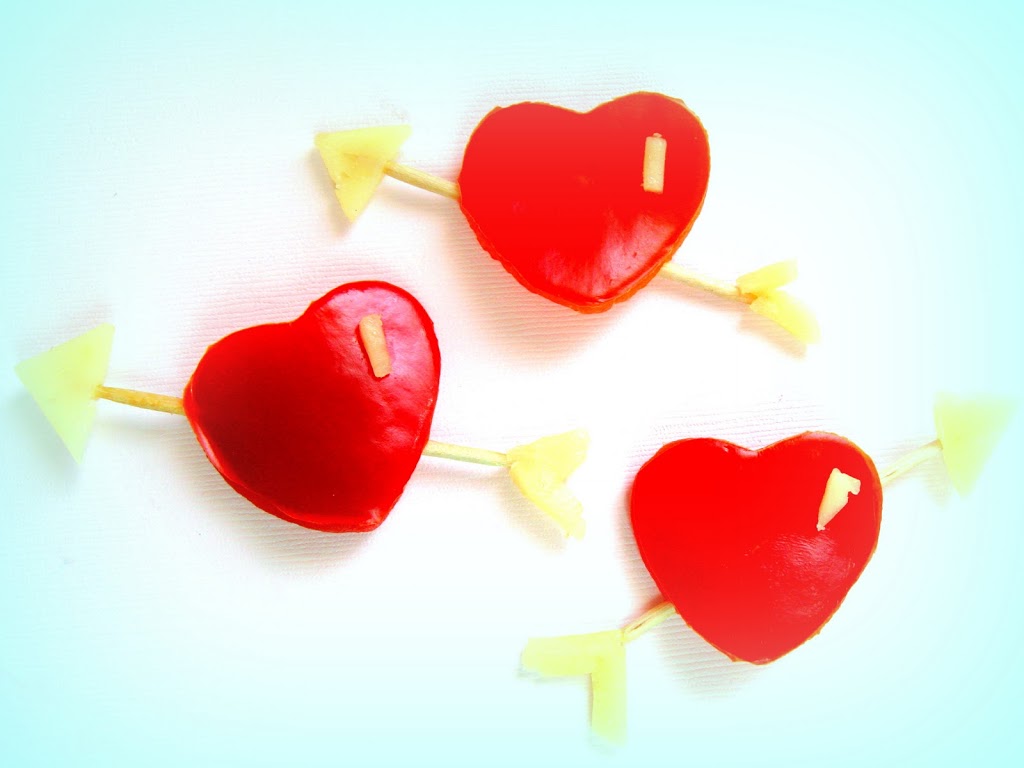 My boys are not very fond of peppers, but a
good alternative would be apples or watermelon.
A cute little cheese doily.
I used a glass to make the round shape and
scissors
to scallop; the holes were made with a straw.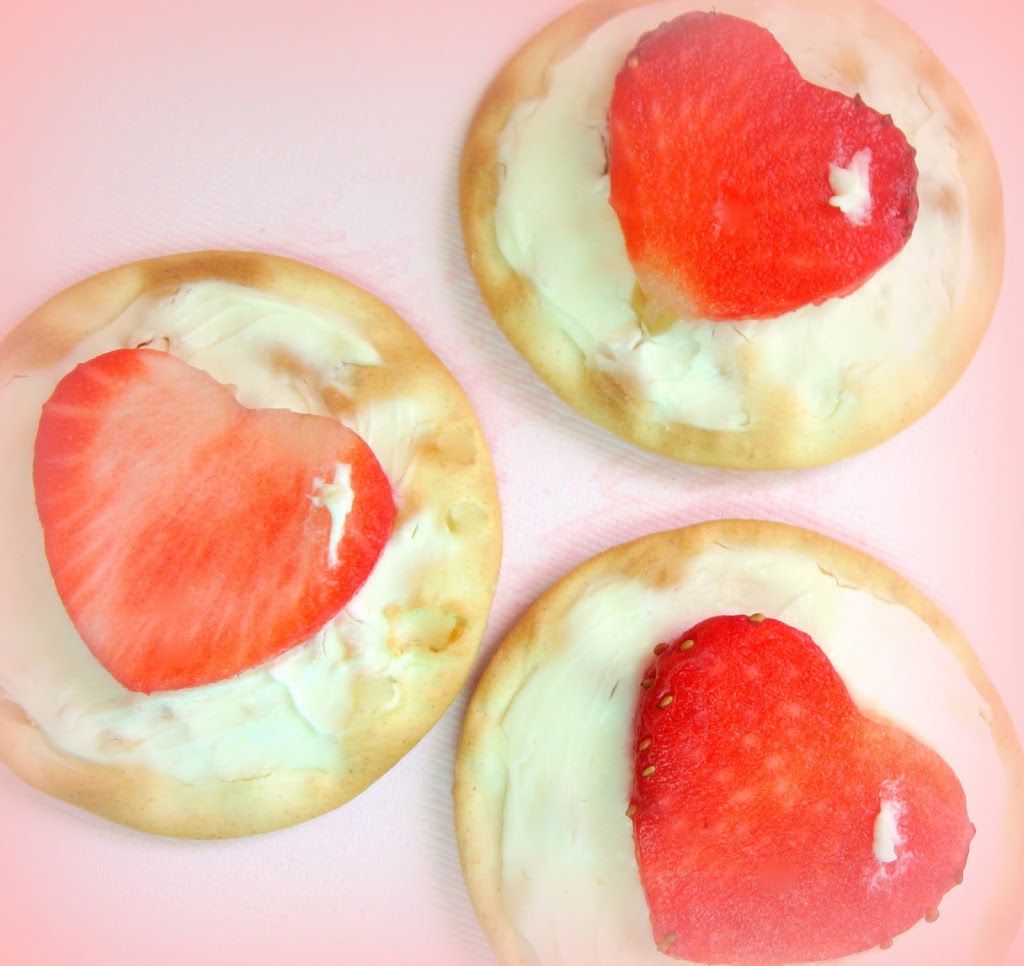 Crackers, cream cheese spread and strawberries…so easy, so sweet.
I find that Valentine's Day is one of the easiest holidays to decorate
for.
By simply using a heart cookie cutter, you create the theme.
But if you allow your creativity to roam free….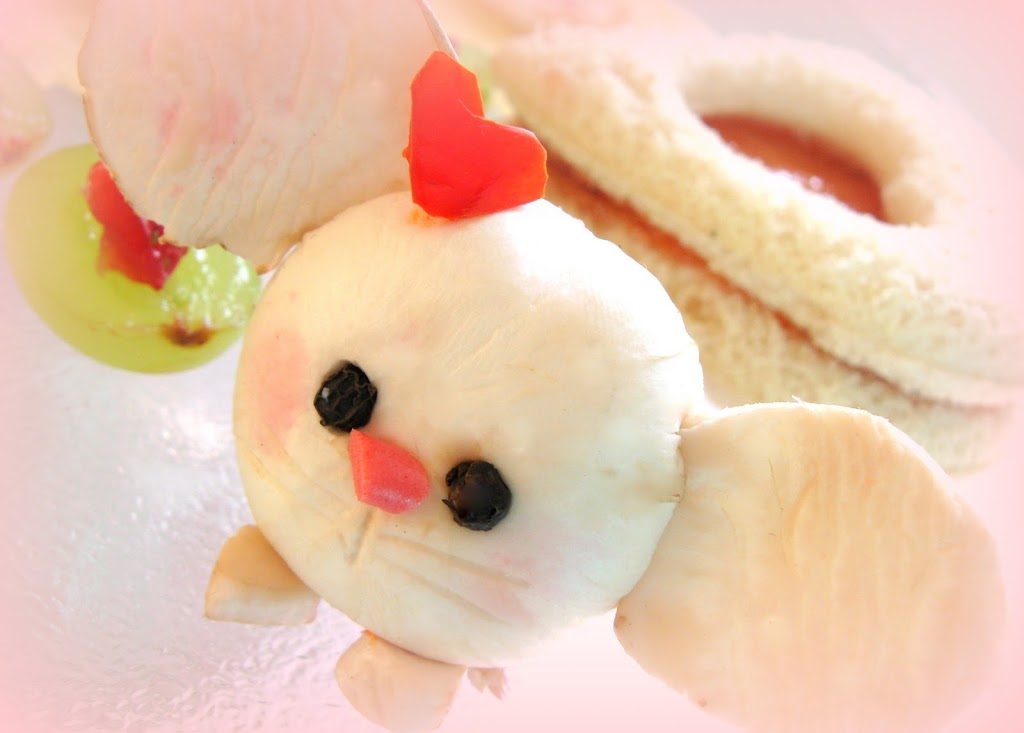 You can create almost anything with food. This little mouse is made out of mushrooms, her eyes are raisins and while you can't see it in the picture, she has a tail made out of pink licorice, which I also used for her nose.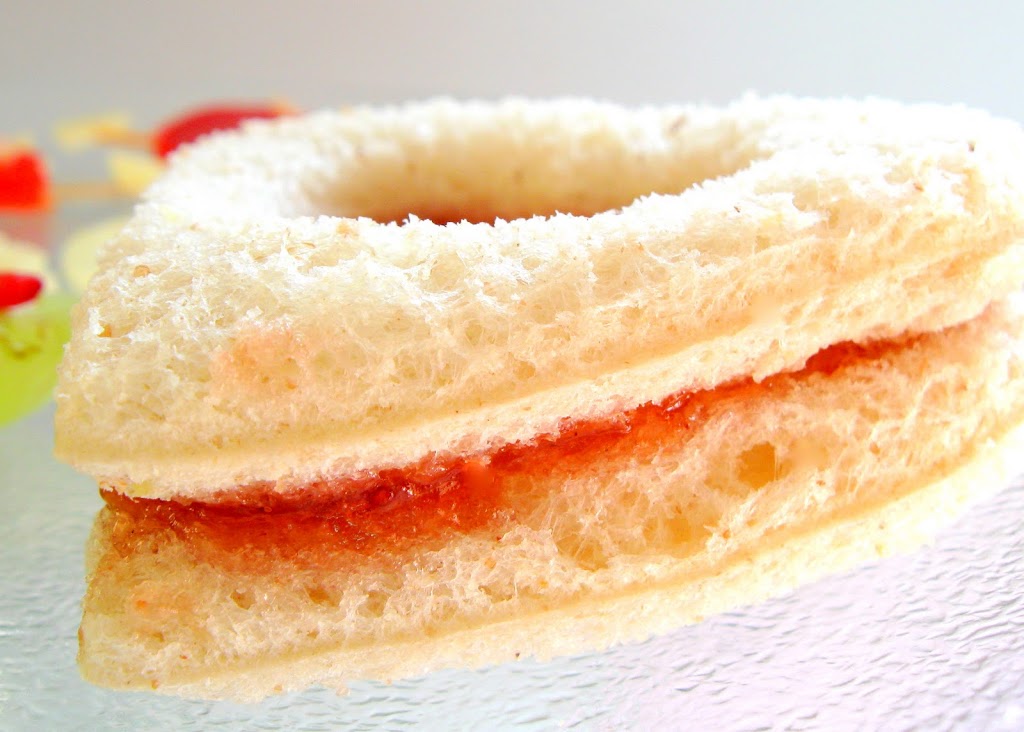 The traditional heart shaped jelly sandwich…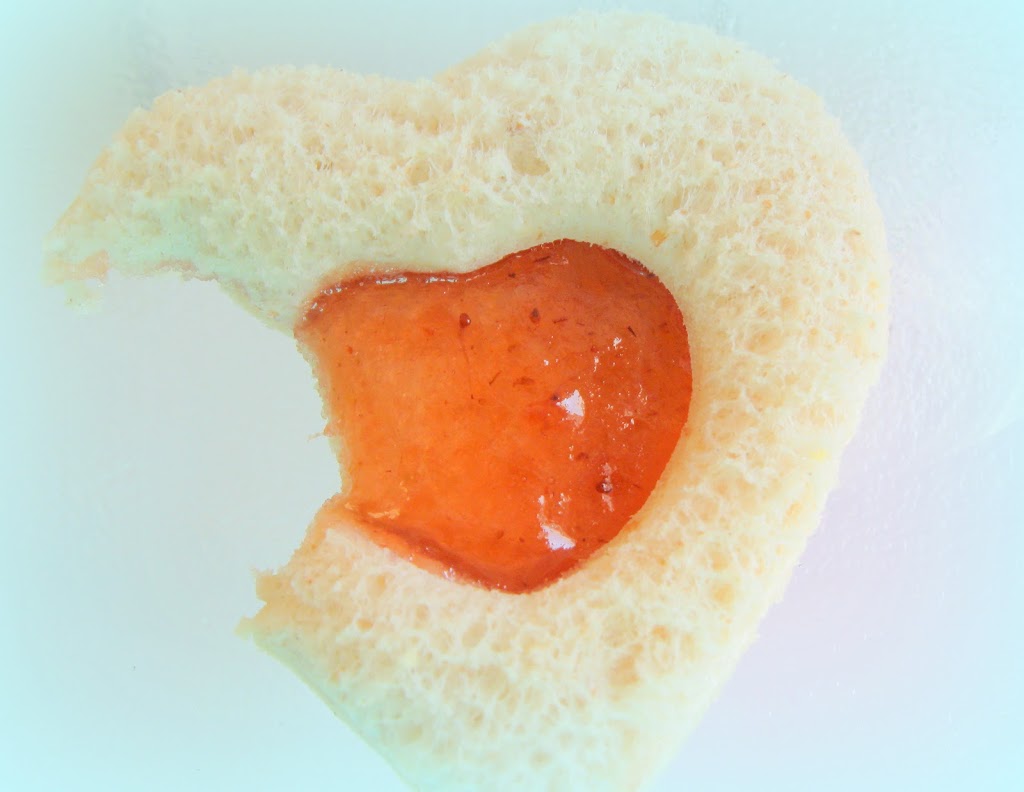 I hope you enjoyed!!!….I did!