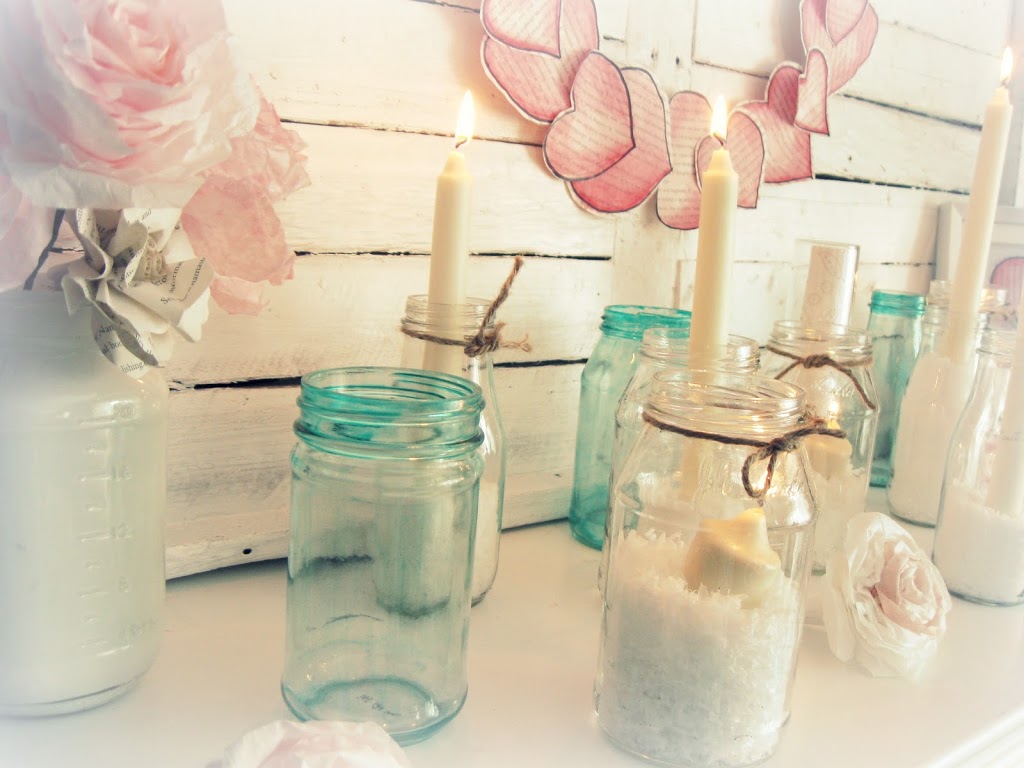 Every day is Valentine's day when you love and are loved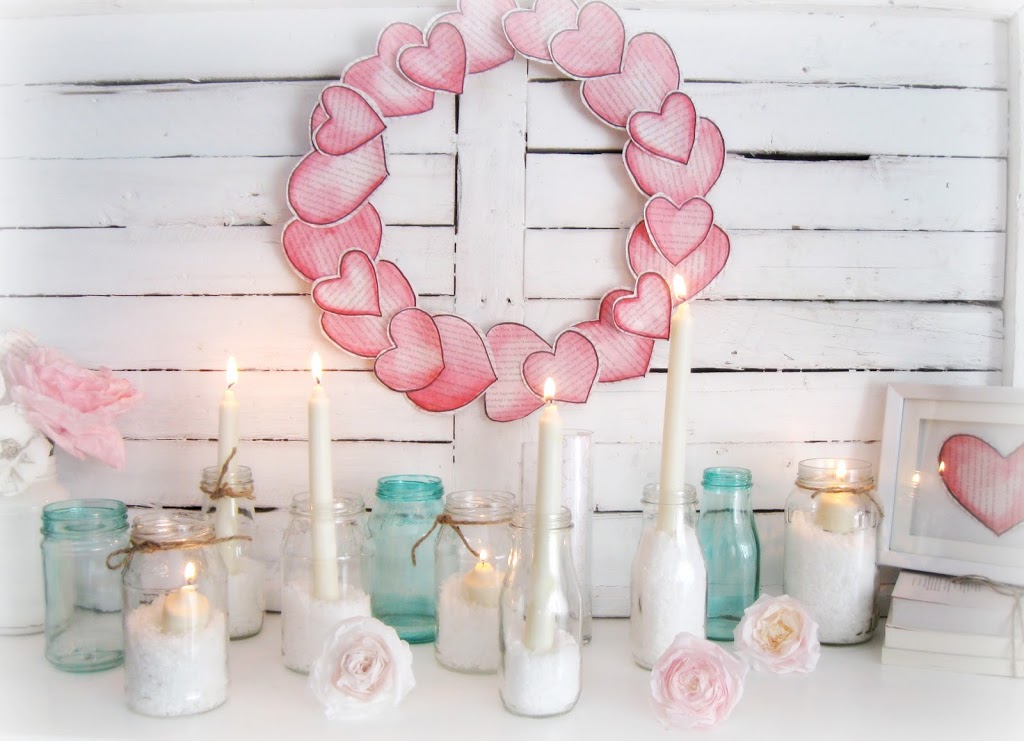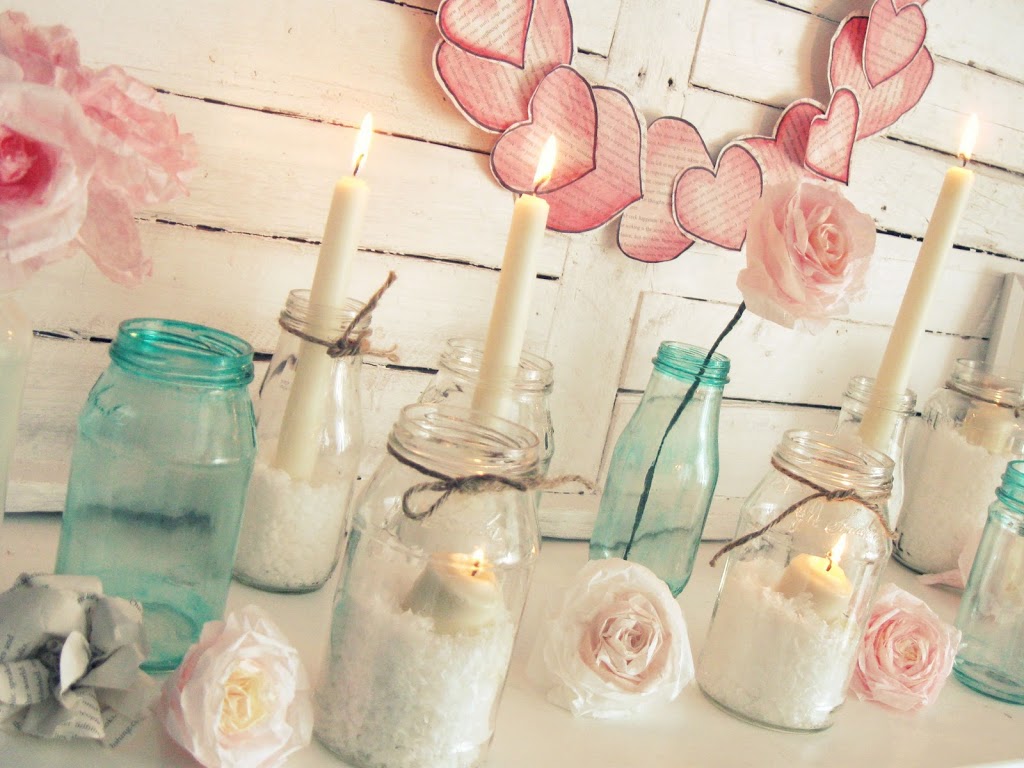 love is kind and is not jealous;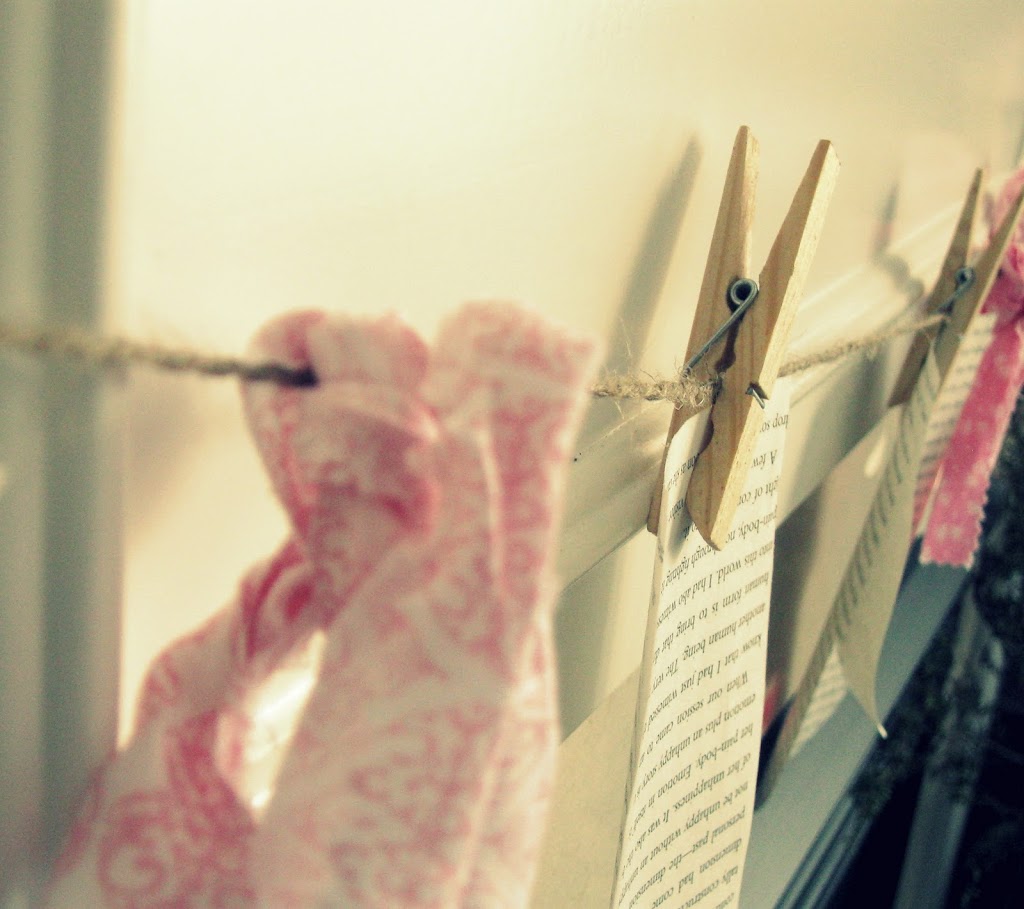 does not act unbecomingly;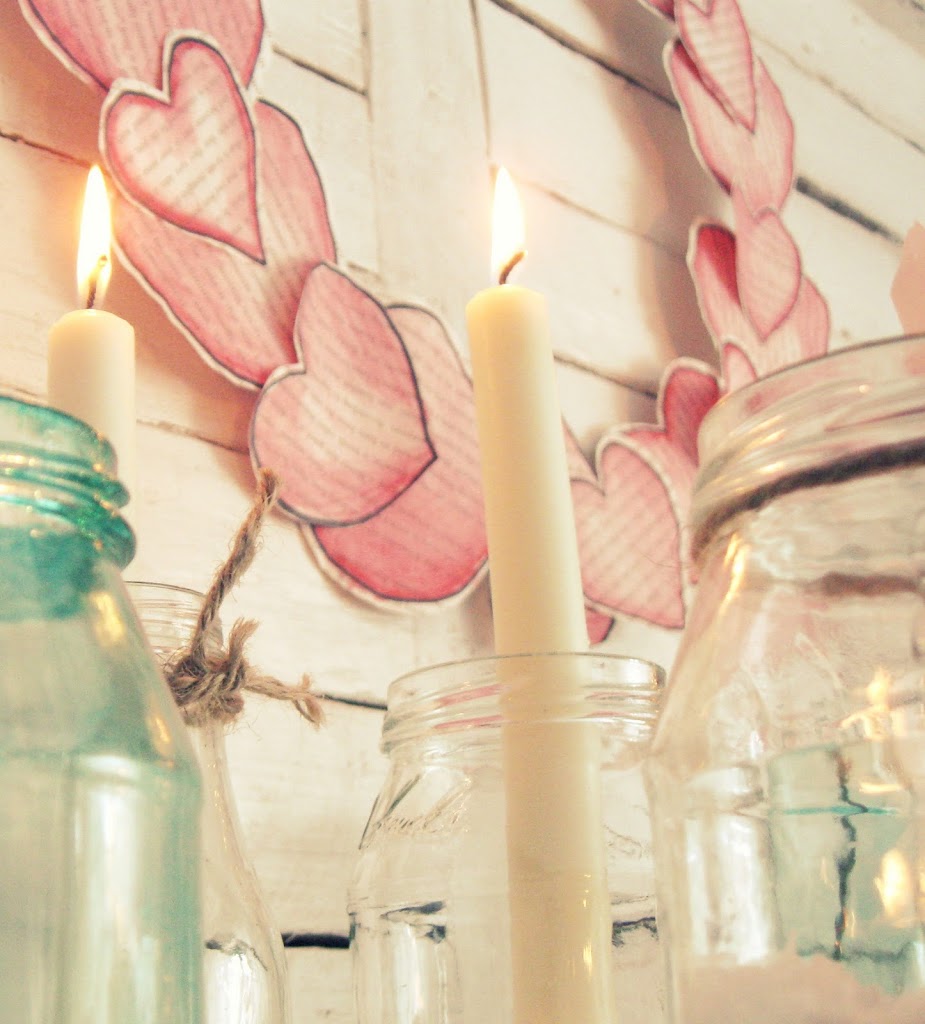 it does not seek its own,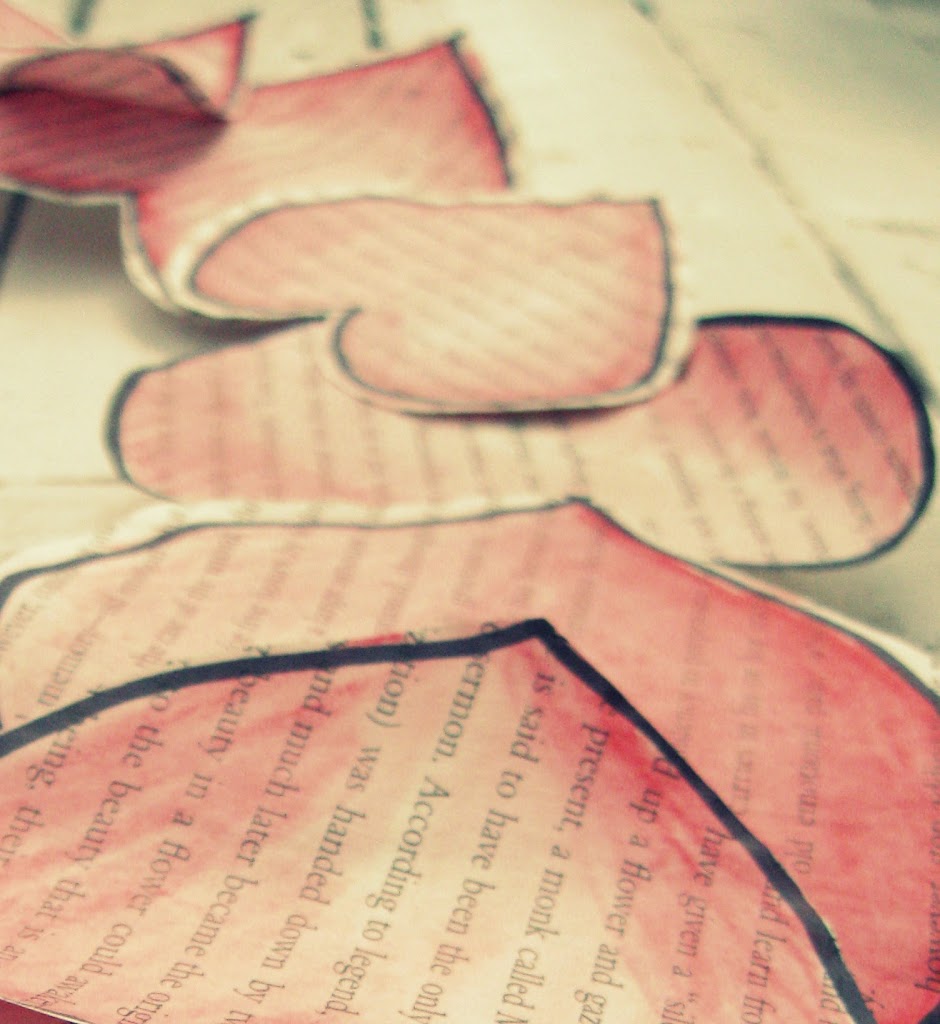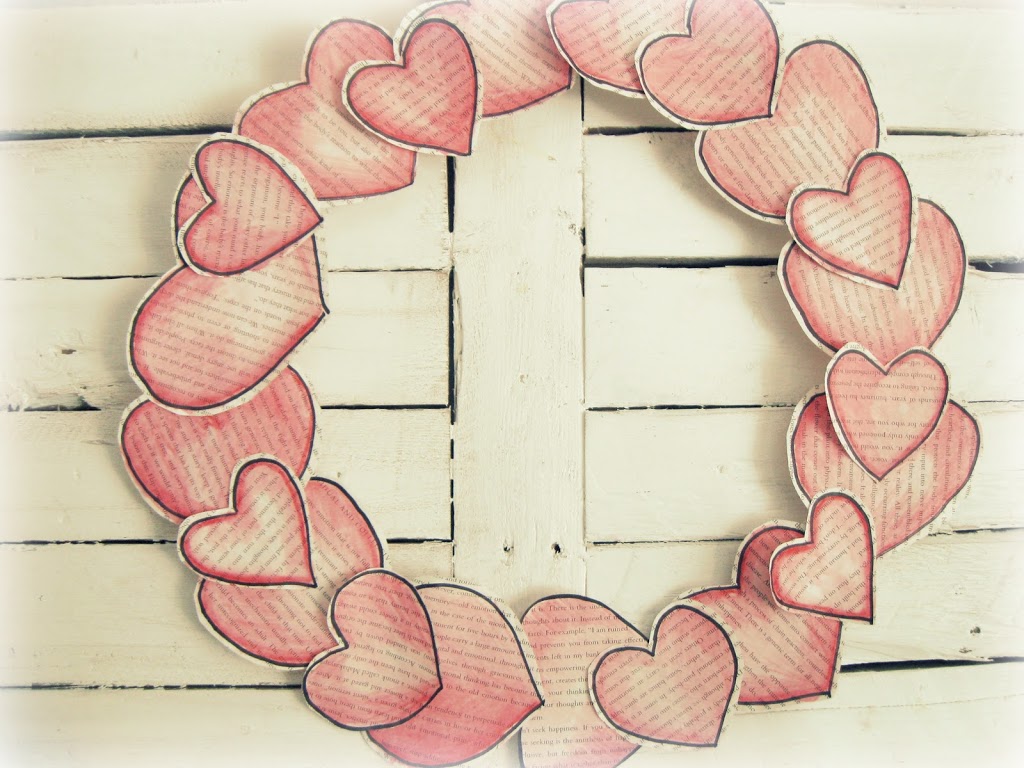 does not take into account a wrong suffered,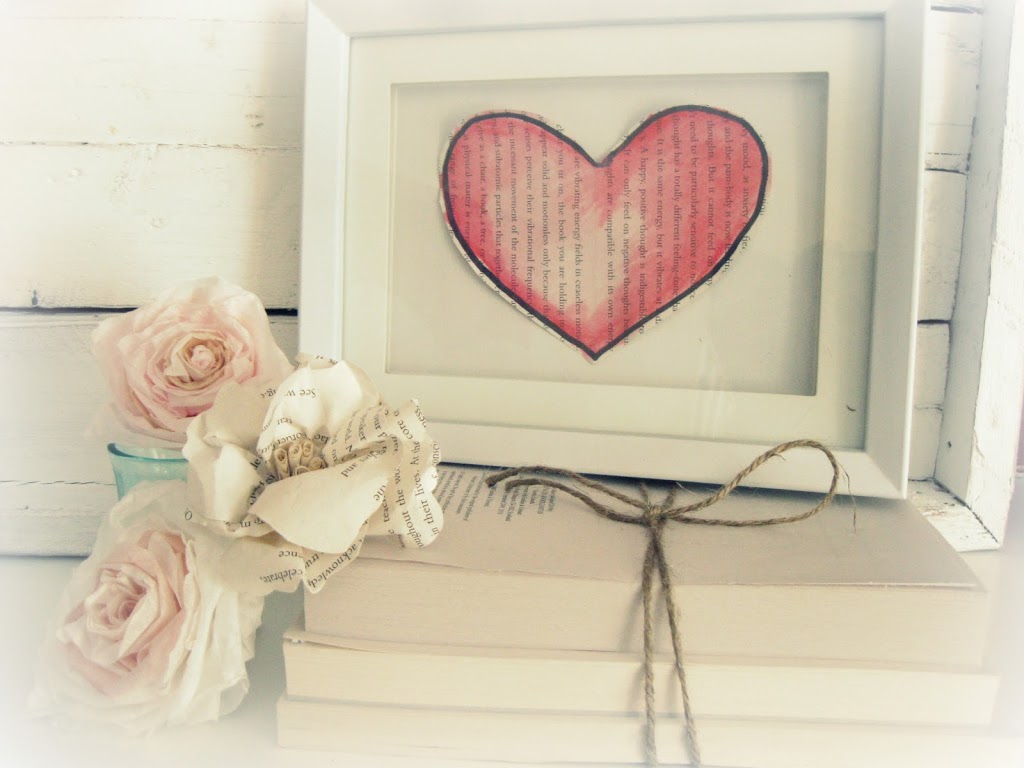 does not rejoice in unrighteousness, but rejoices with the truth;
Love never fails…But now faith, hope, love, abide these three; but the greatest of these is love.
Lucy
Mantel 100% homemade with love.
(simple
jars
filled with faux snow,
faux
jars, coffee filter
roses
,

heart wreath made out pages of a book and coloured with water colour, hanging book page
mittens
,
stack of old books, dollar store shadow box with page book heart.
sharing the love here
and at