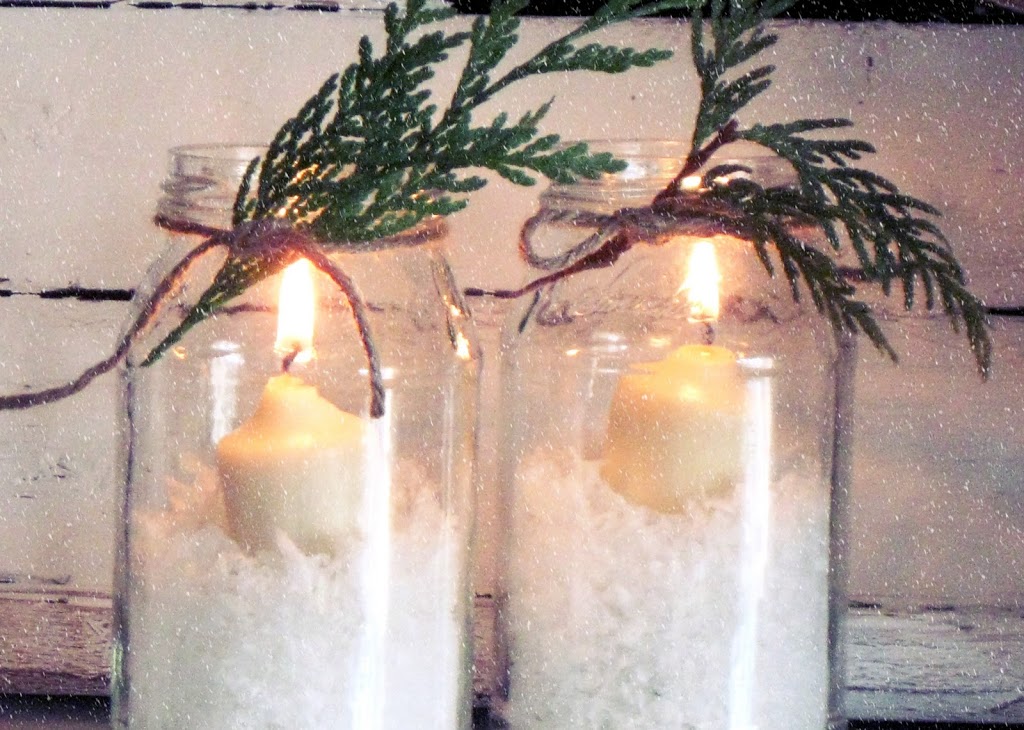 Over the last 4 weeks, I shared several simple ways to wrap beautiful gifts for Christmas or any other occasion.
In keeping with the spirit of Simplicity Saturday, I wanted to share this simple idea with you.
Some faux snow, a tea light, a little winter green and a jar representing the warmth of the Christmas spirit or the comfort of a roaring fire during a cold winter day.
These could easily be displayed for the remainder of the winter season.
I think they would look even more beautiful with vintage glass, which I know some of you are lucky to own.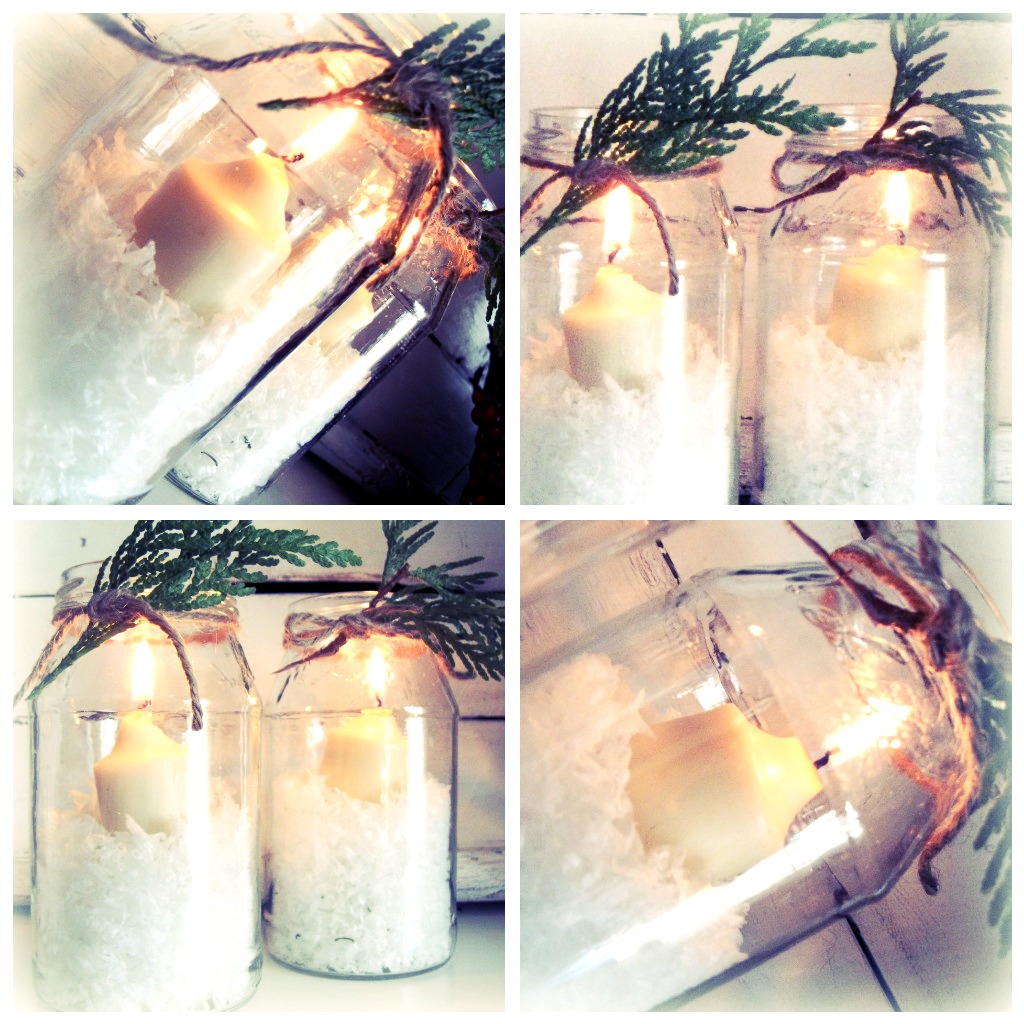 The simplicity of these jars make them beautiful in my eyes and I hope you share the same sentiment.
Wishing you a warm weekend!