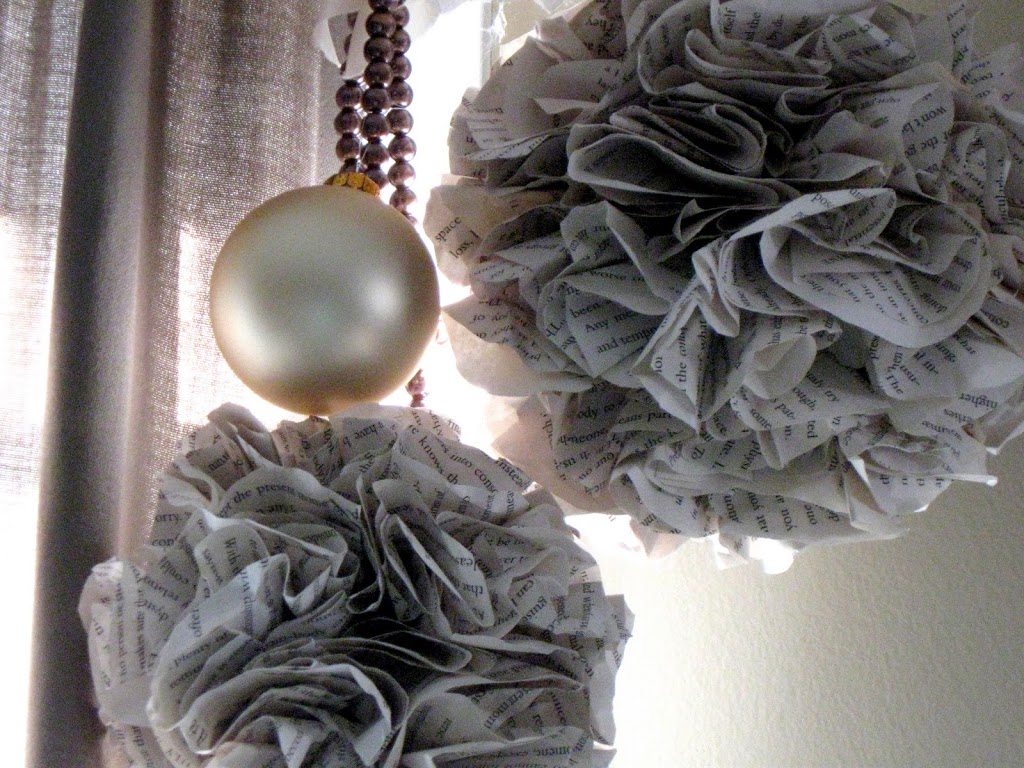 As I awaken all of our Christmas decorations from their yearly slumber, I find myself wanting more.
They were good enough this time last year, but somehow they appear to have lost their lustre, their appeal. And then I realize greed is influencing me.
I stop and reflect on the reasons why we adorn our houses with brightness and splendor; why we give generously to some and out of obligation to others; why we honk our horns in a rage as we try to find a parking spot, only to then plow through shopping centres; why we cook lavish meals and glutton ourselves until we can't take another bite.
I look down at my belongings and my soul reminds me of the true meaning of this season. Not for the presents or the food or the nicest decorations. But to celebrate the birth of the saviour; the one that was born in a manger amongst sheep and cattle. Not on a golden cradle or wrapped in fine linen.
Suddenly my year old bulbs shine again and I am content, because my house will glow with the love that my family and I will place on each ornament that will adorn our tree.
The lights will shine brighter because they are reflecting the true meaning of Christmas, Christ.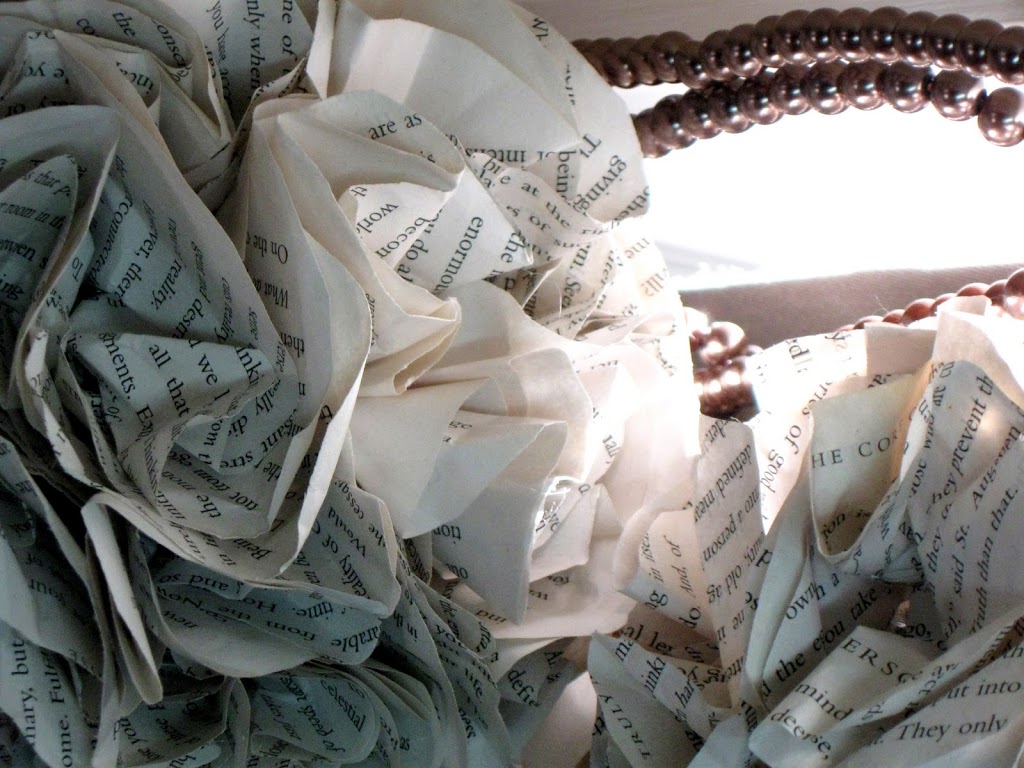 I took some of my 'older' ornaments and gave them a little makeover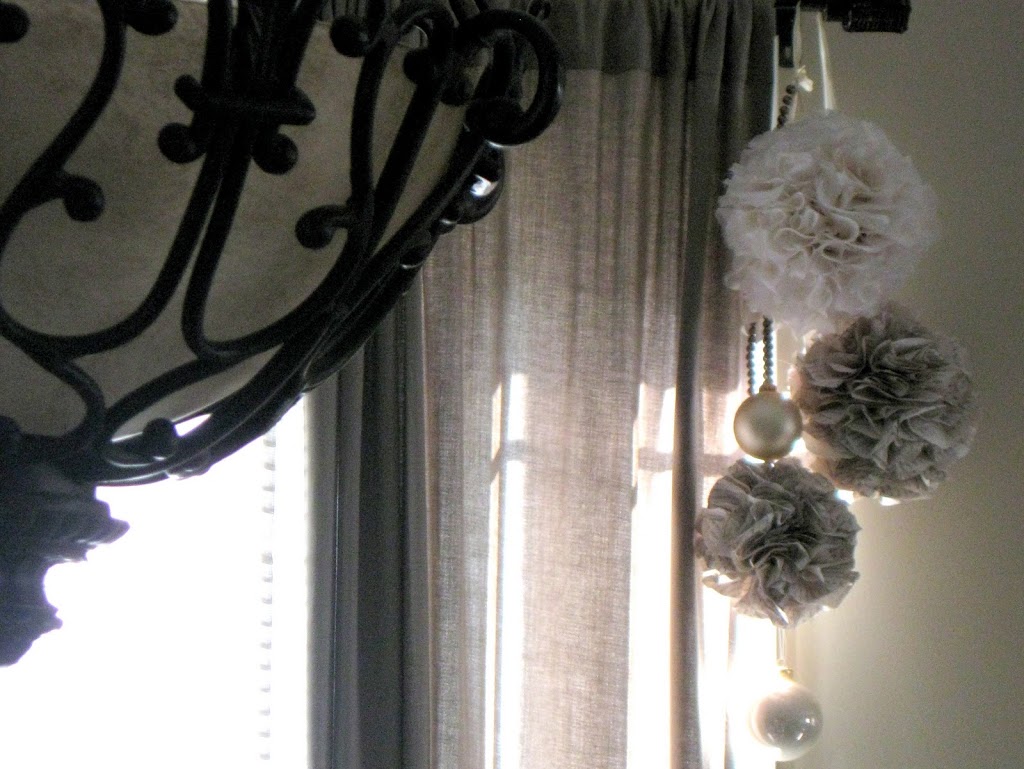 I used paper on some and sheer fabric on others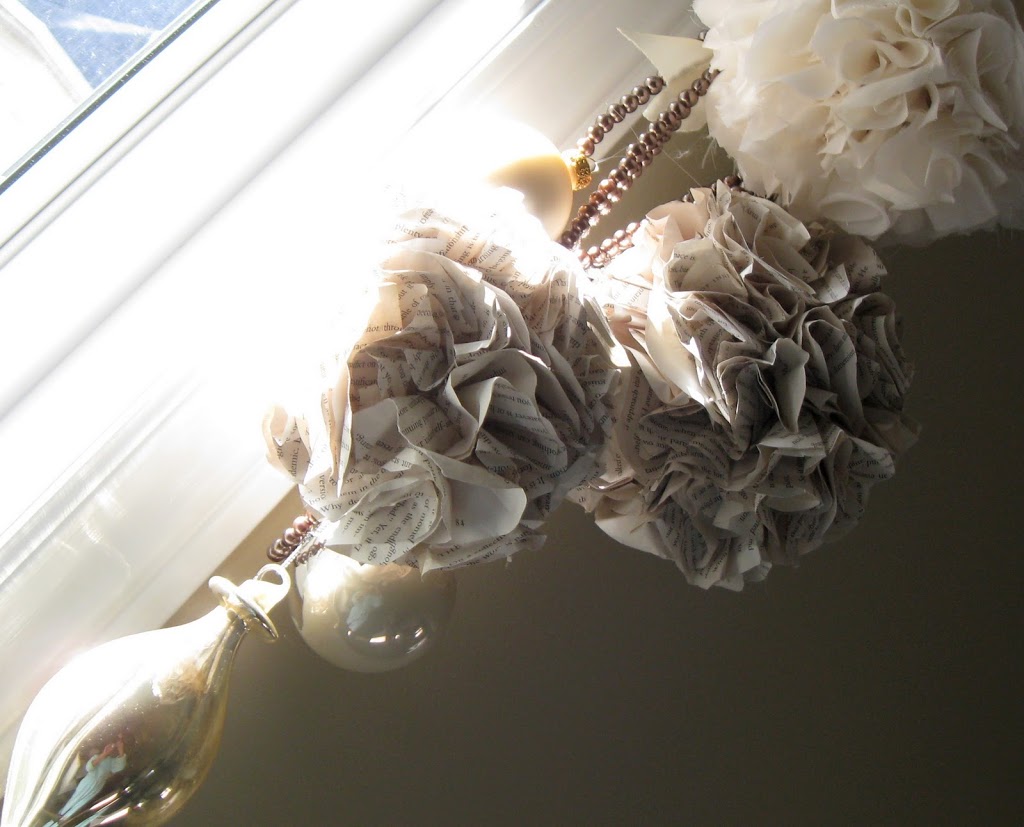 It is my hope that as the Christmas season wraps itself around us, you find time to reflect upon the true reason we celebrate Christmas.
I am attending these wonderful parties