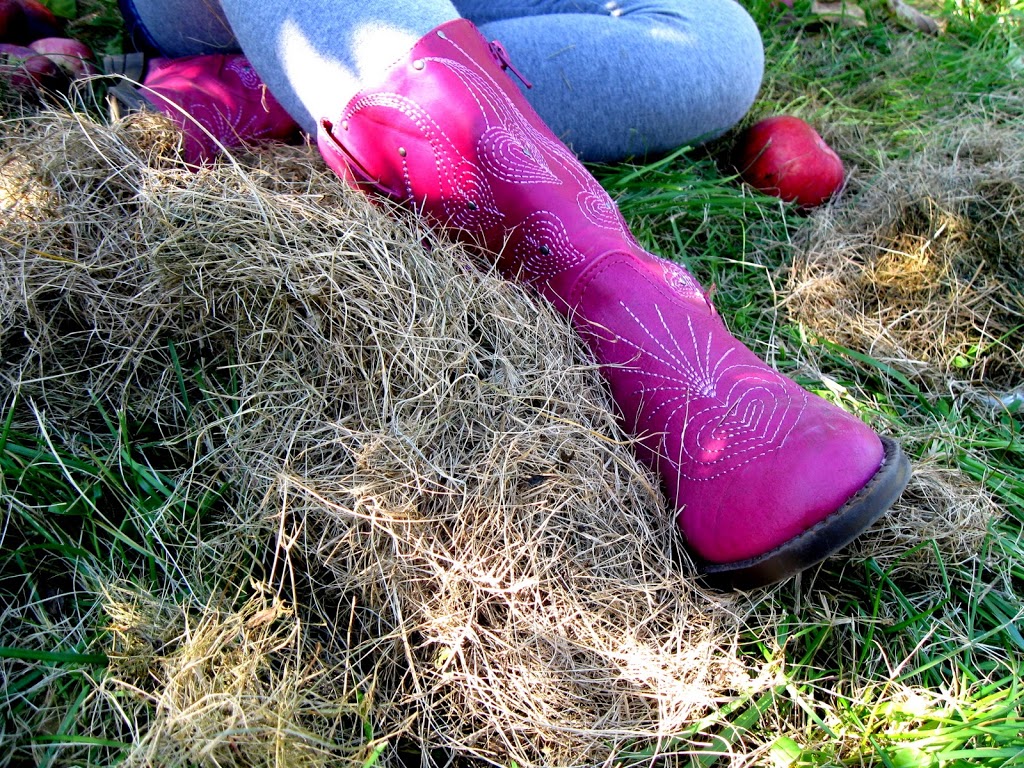 I adore my daughter's pink cowgirl boots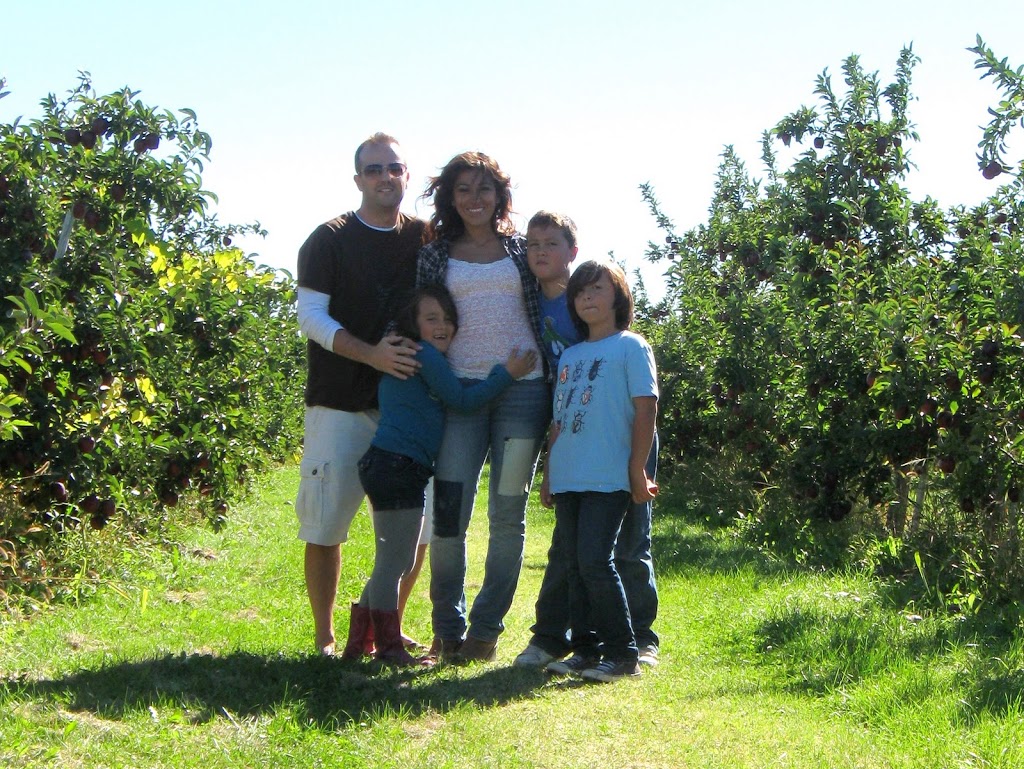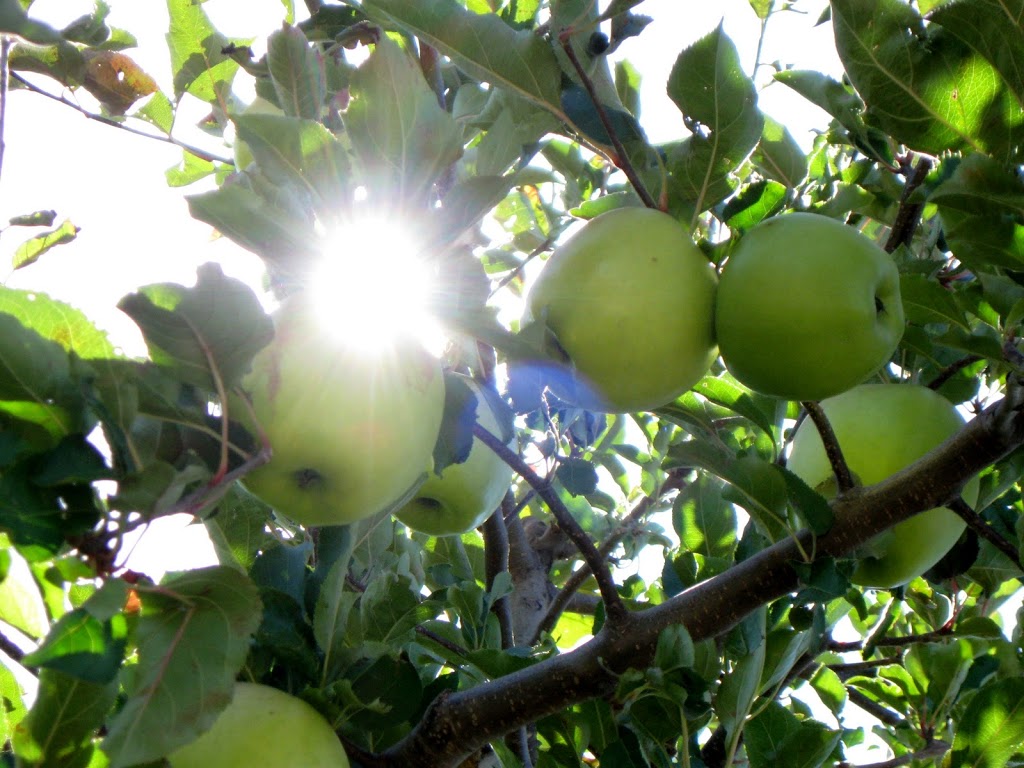 My family and I recently visited an apple orchard.
After picking 40lbs of

apples

, I needed some recipes but instead found a different kind of inspiration
here
.
I also remembered a beautiful picture from one of my favourite blogs – Three Pixie Lane
. If you haven't stopped by her blog, you must do so…you will not be disappointed.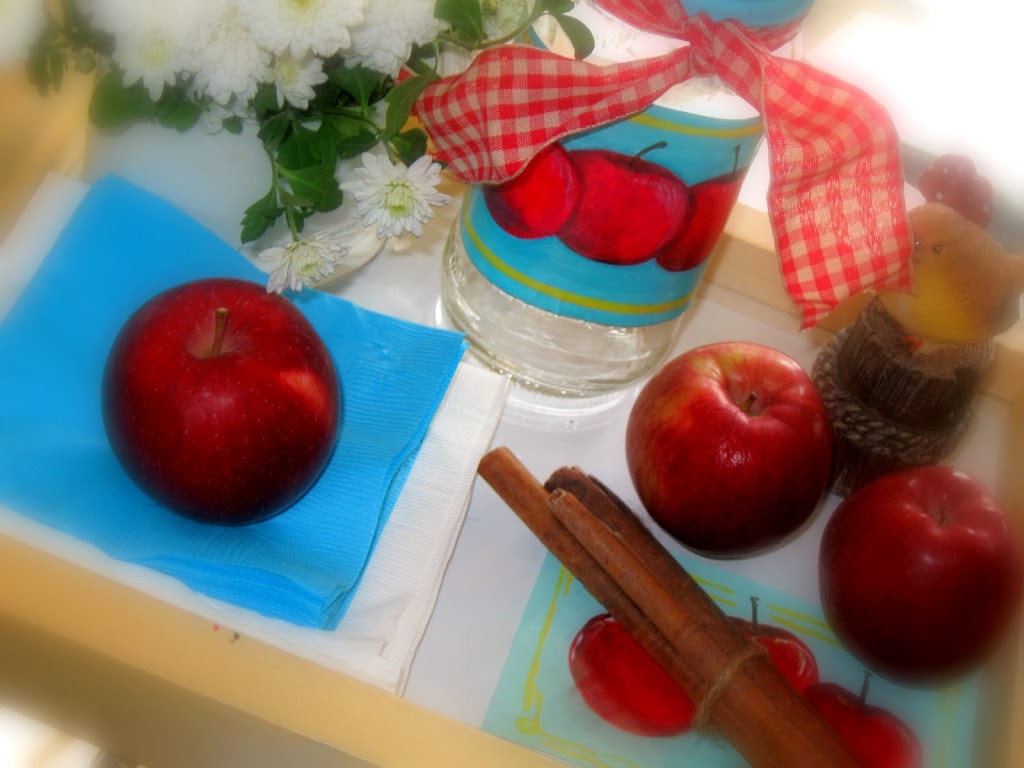 The contrast between the aqua and the red is one of my favourite colour combinations.
In some weird way it reminds me of my childhood and of Raggedy Ann.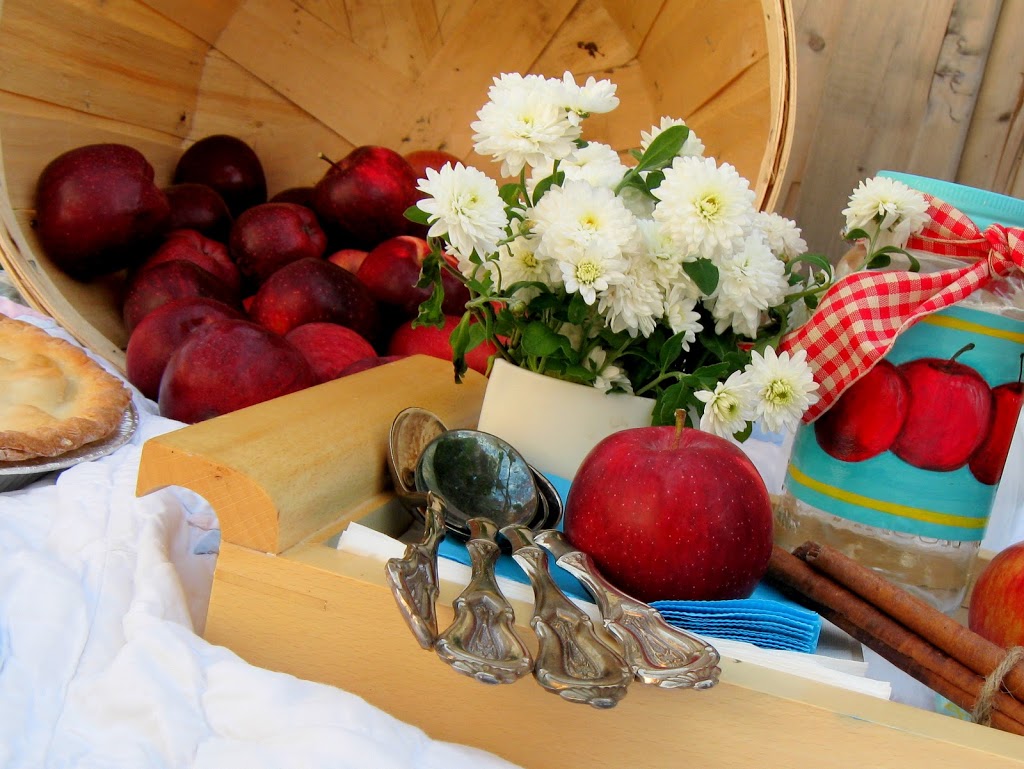 I love the patina of the old vintage silver spoons.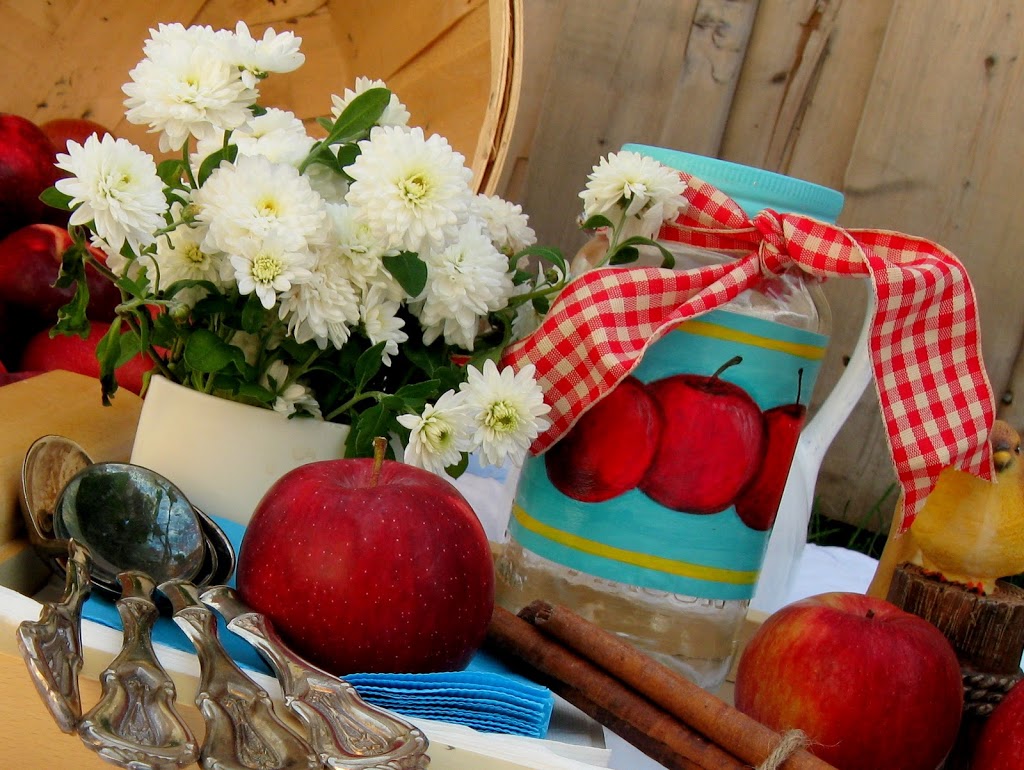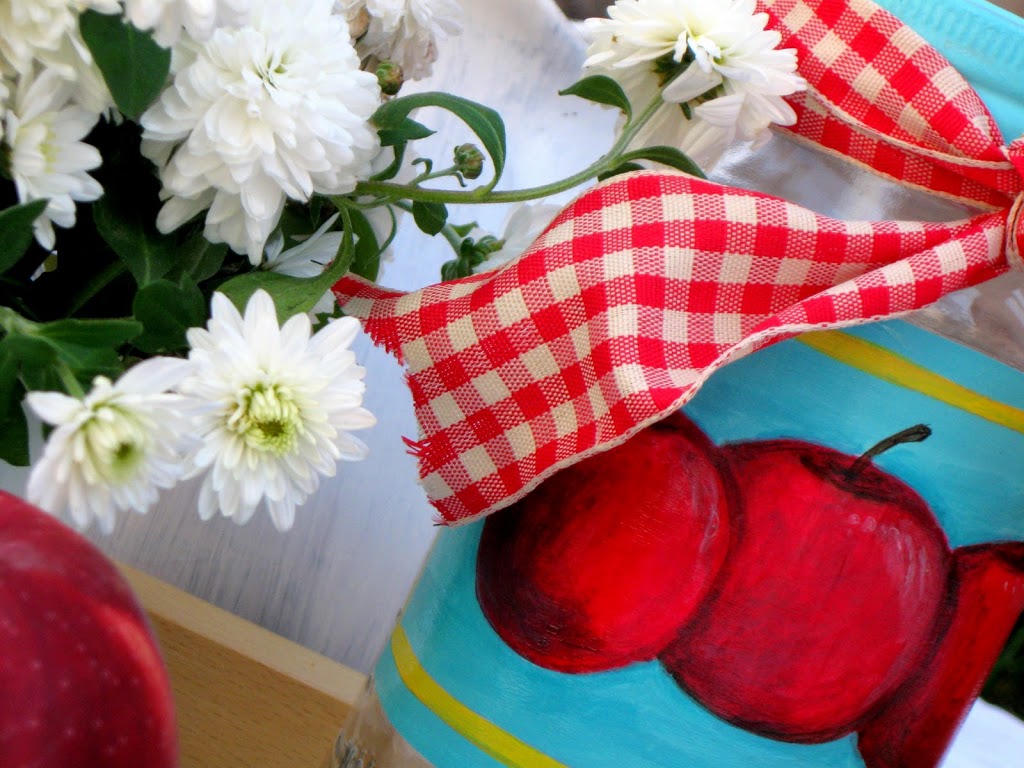 I painted the labels, but I hear the Graffic Fairy has many beautiful vintage labels to choose from.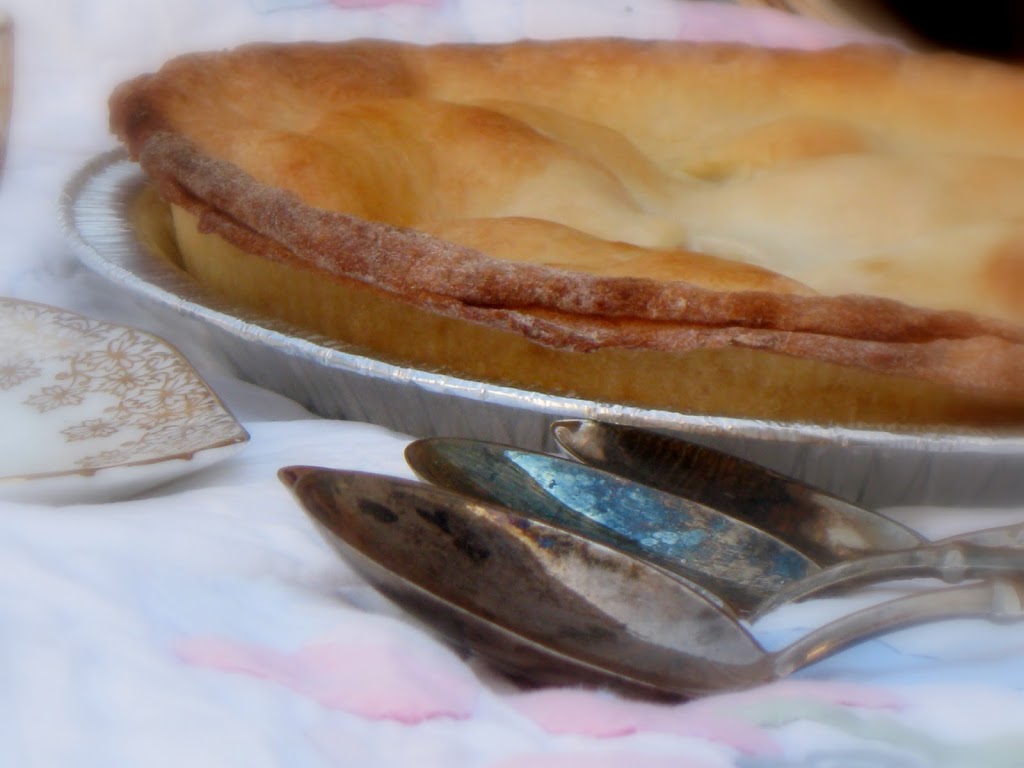 We made some delicious apple pies, twelve to be exact. But I
cannot take all the credit for it…a lovely visitor from England helped me.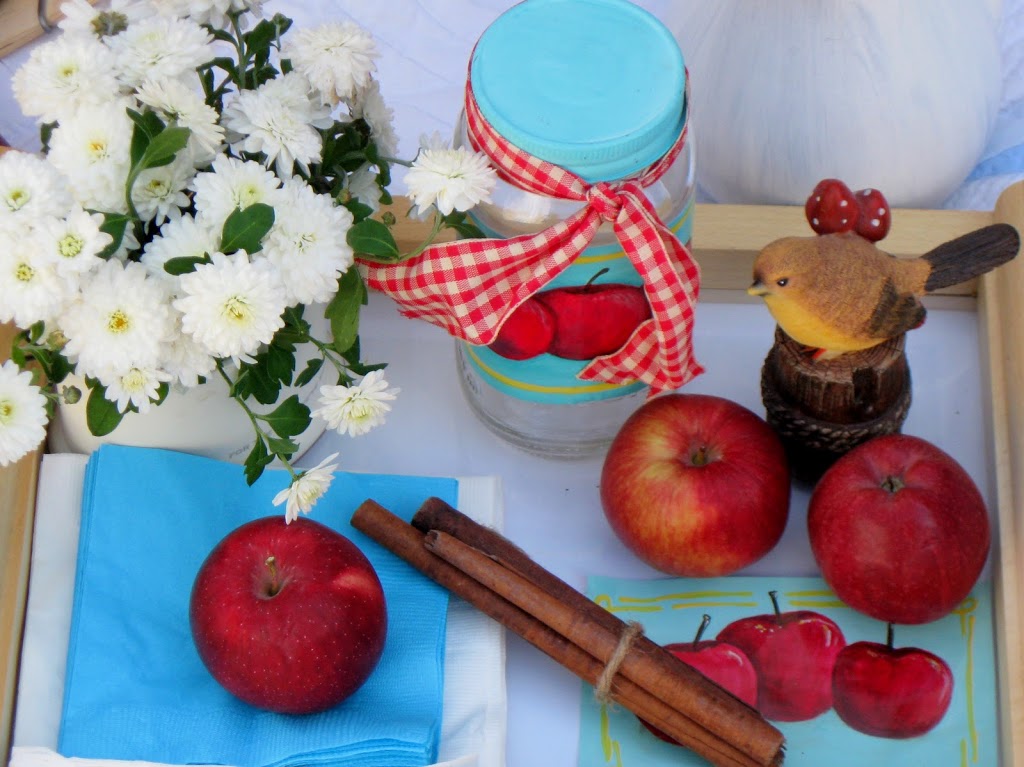 We also made apple sauce (
I was a little eager to take the picture so the jar is still empty)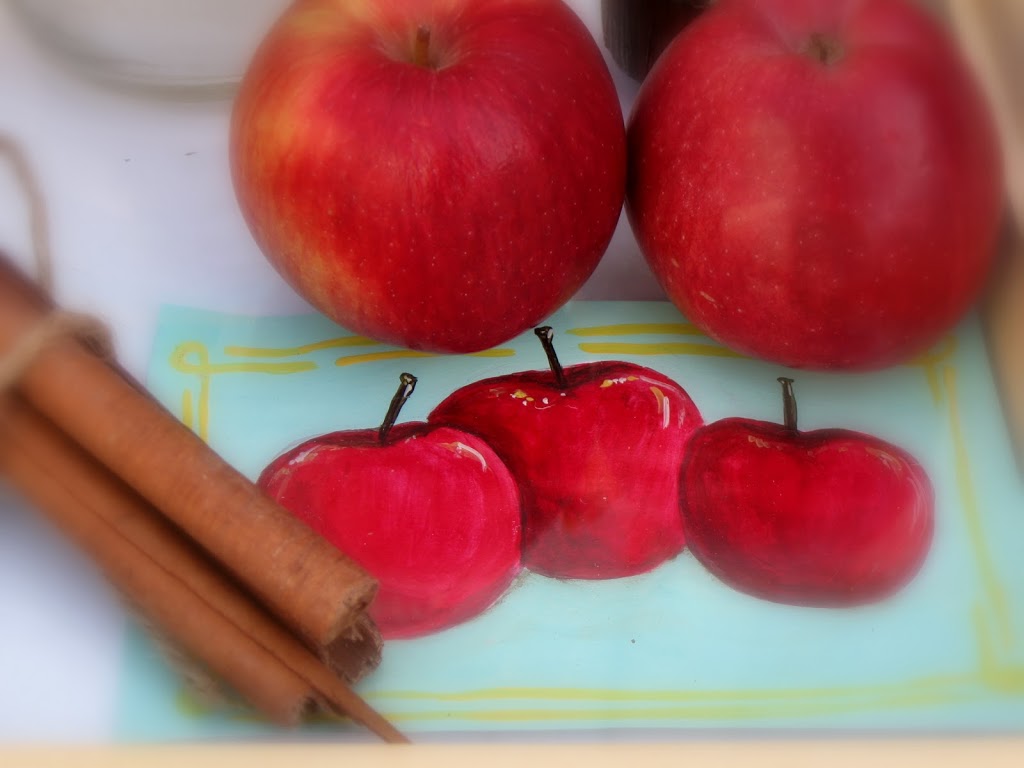 Here is another label I painted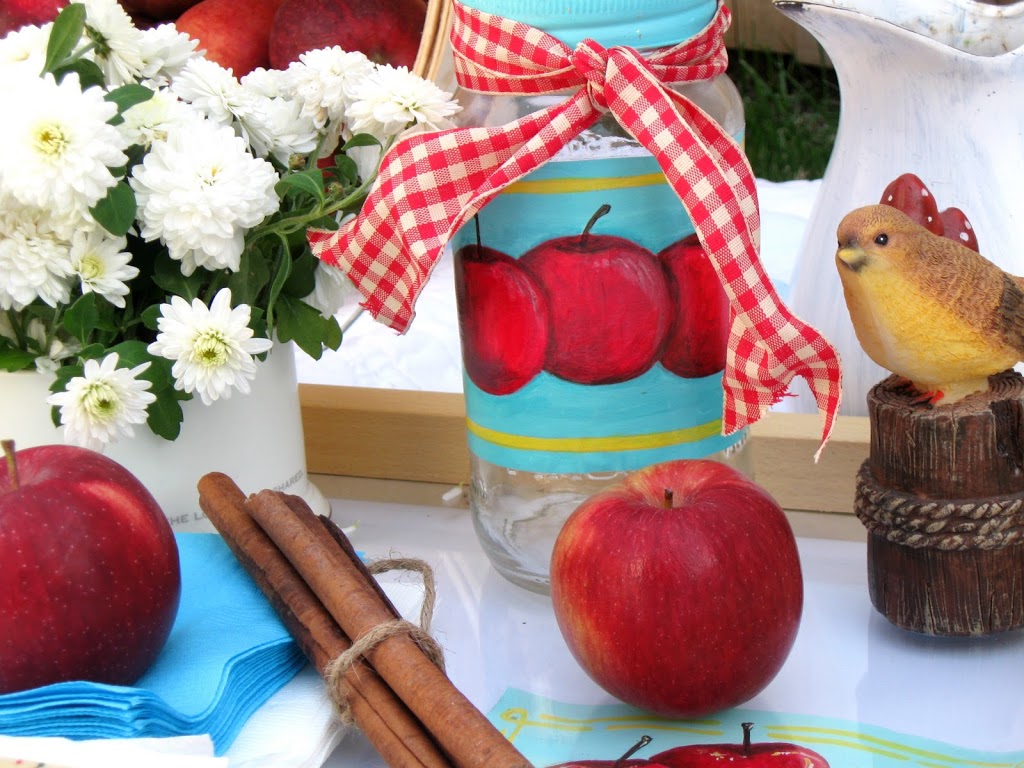 That cute little birdie was found at the dollar store. I
was planning to spray paint it white, but he looks perfect sitting there just the way he is (but he'll be
white by the time Christmas rolls around, I'm sure).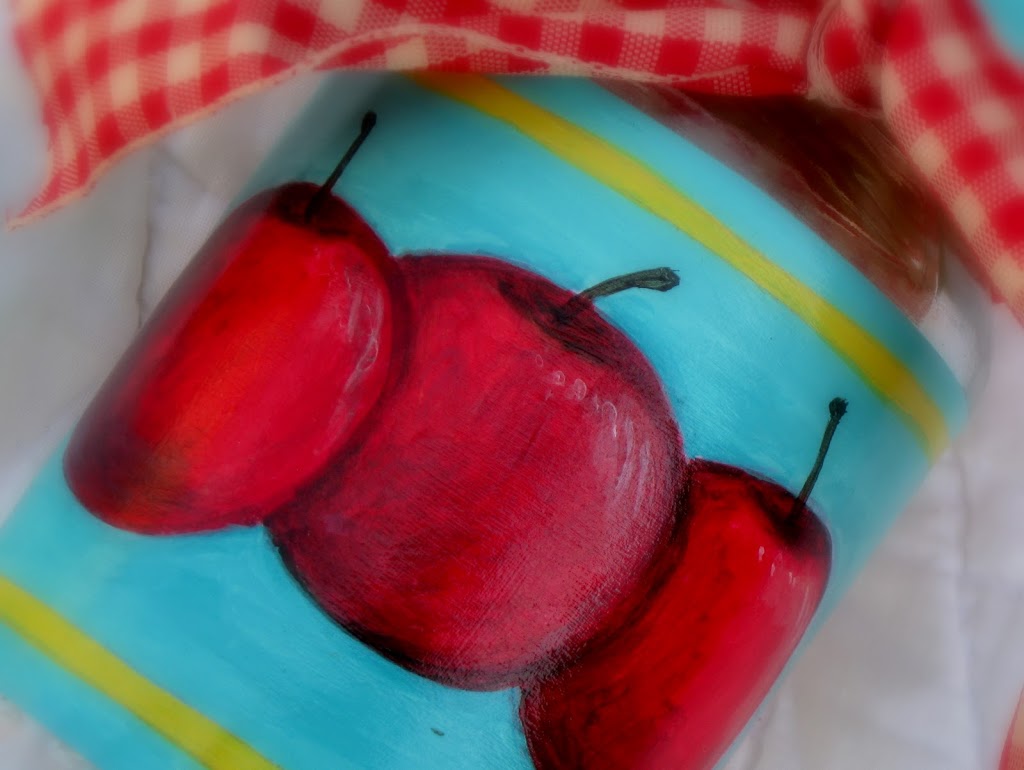 What a lovely experience this was.
Thank-you Lord for all your blessings.
I hope you get to bite into a delicious warm apple pie sometime soon…..