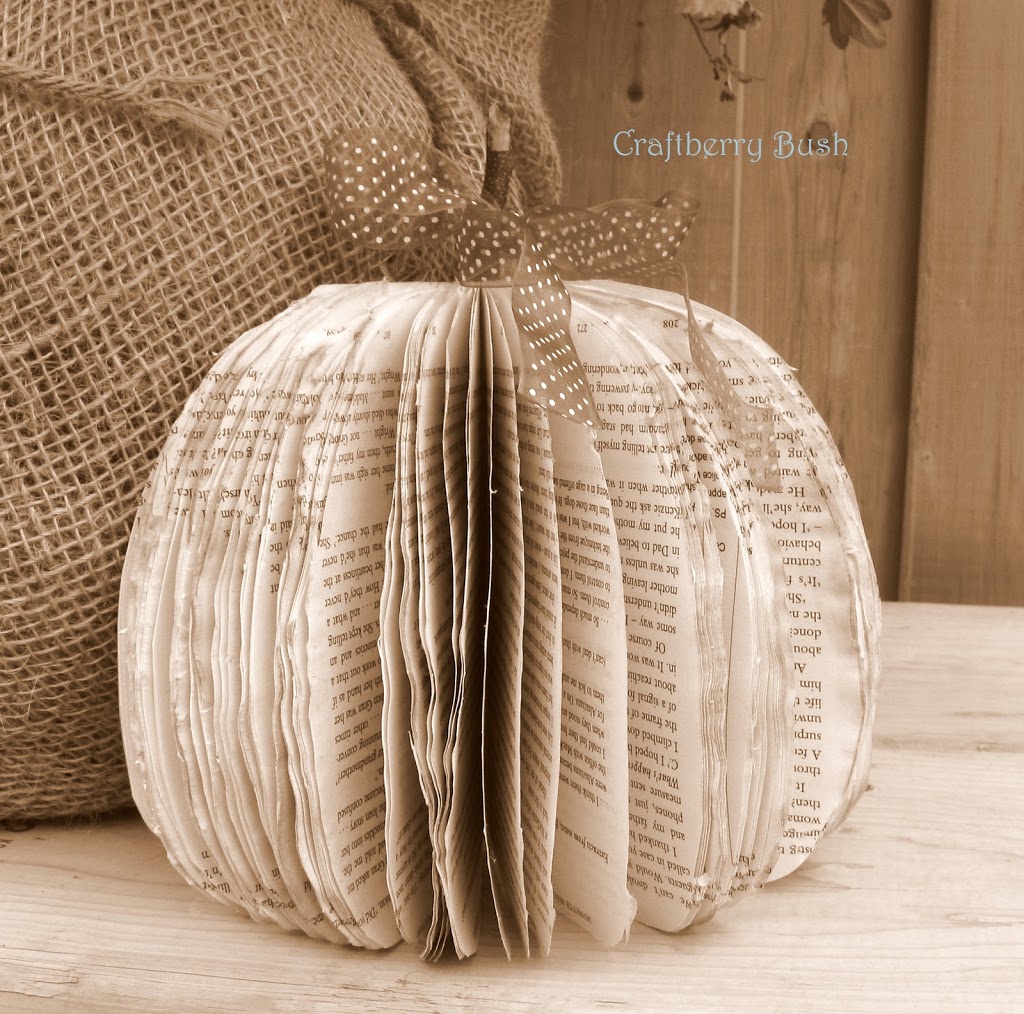 I grew up amongst canvasses and paint brushes, music notes and instruments.
There was always someone creating art or music around me and that is p
erhaps why I often refer back to my library of childhood memories when doing crafts.
While doing this craft, I reminisced about a time sitting by my father's feet and creating with him.
As I turned each page of the book, I heard his wild stories and funny jokes which will always be archived in my heart.
During a recent visit to a local Urban store, my eye caught something that reminded me of my dad and his 'crazy' creations.
They were simple frames covered in newsprint along with tote bags and baskets weaved from old magazines.
Even though we were not very recycle savvy back then,
my dad would make little stools out of old telephone books for my brother and I.
We would sit by his side and help him fold each page of the phone book until it would become a piece of furniture. Brilliant!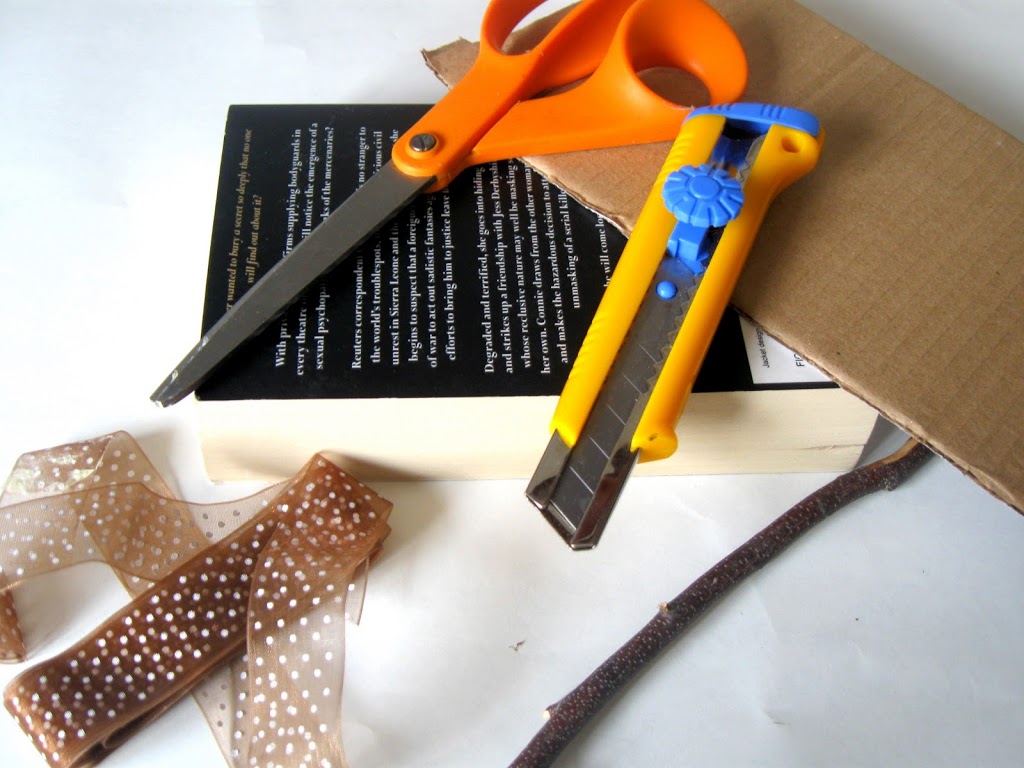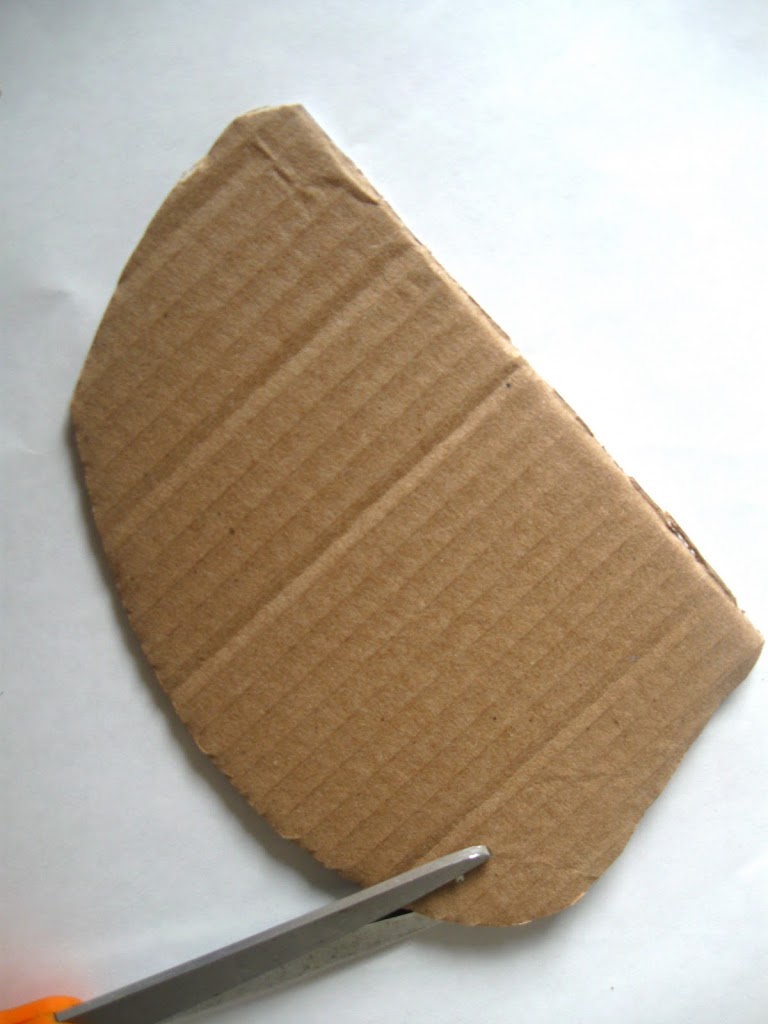 Draw the shape of your pumpkin on your cardboard and cut it out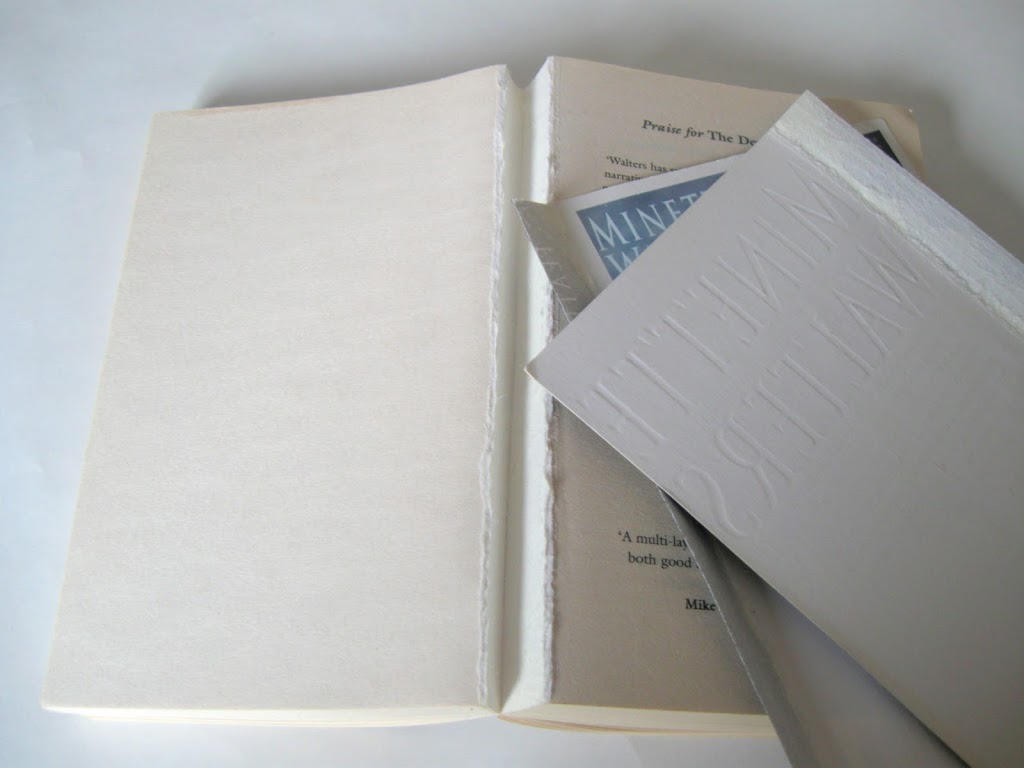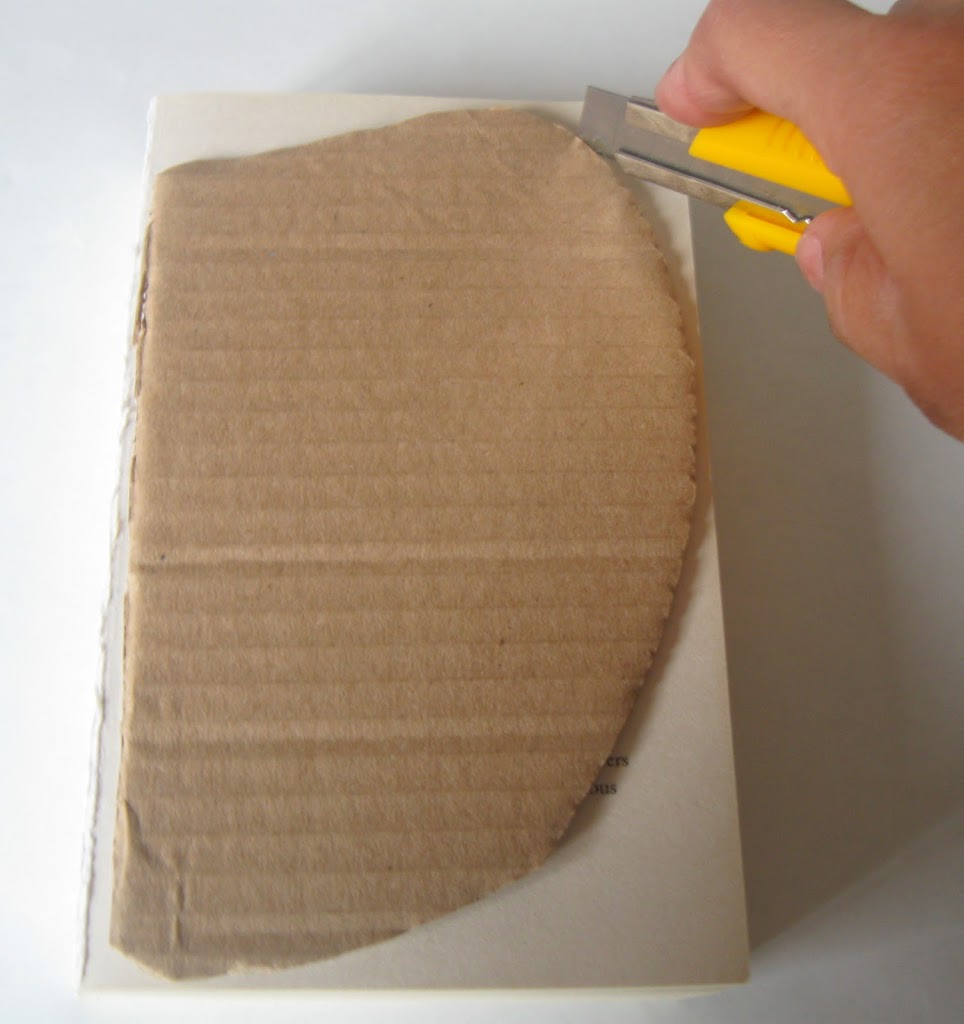 Place cardboard over book and cut along with exacto knife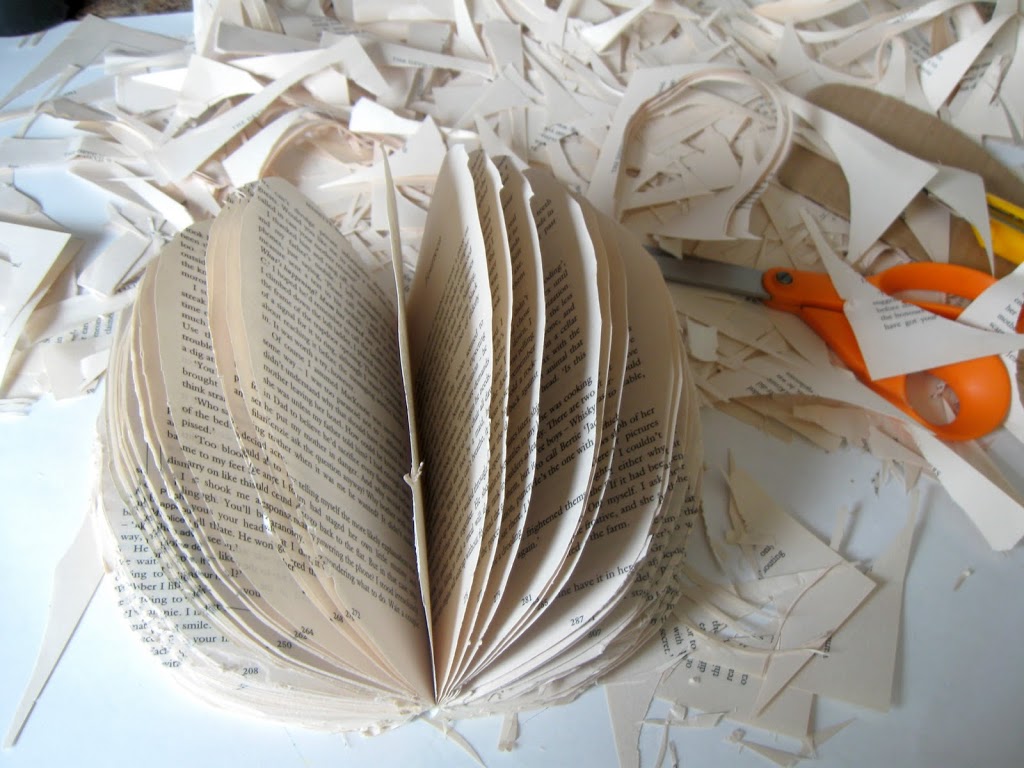 You will have to continue cutting until you reach the end of the book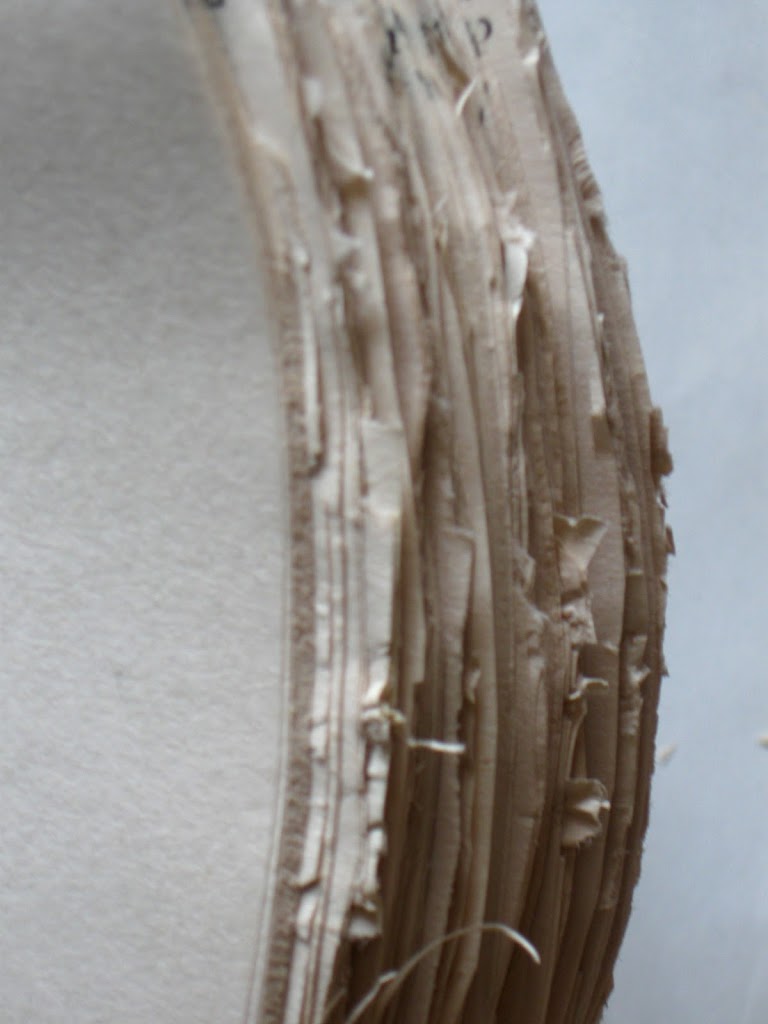 Trim all the little bits of paper (although I personally like the way this looks)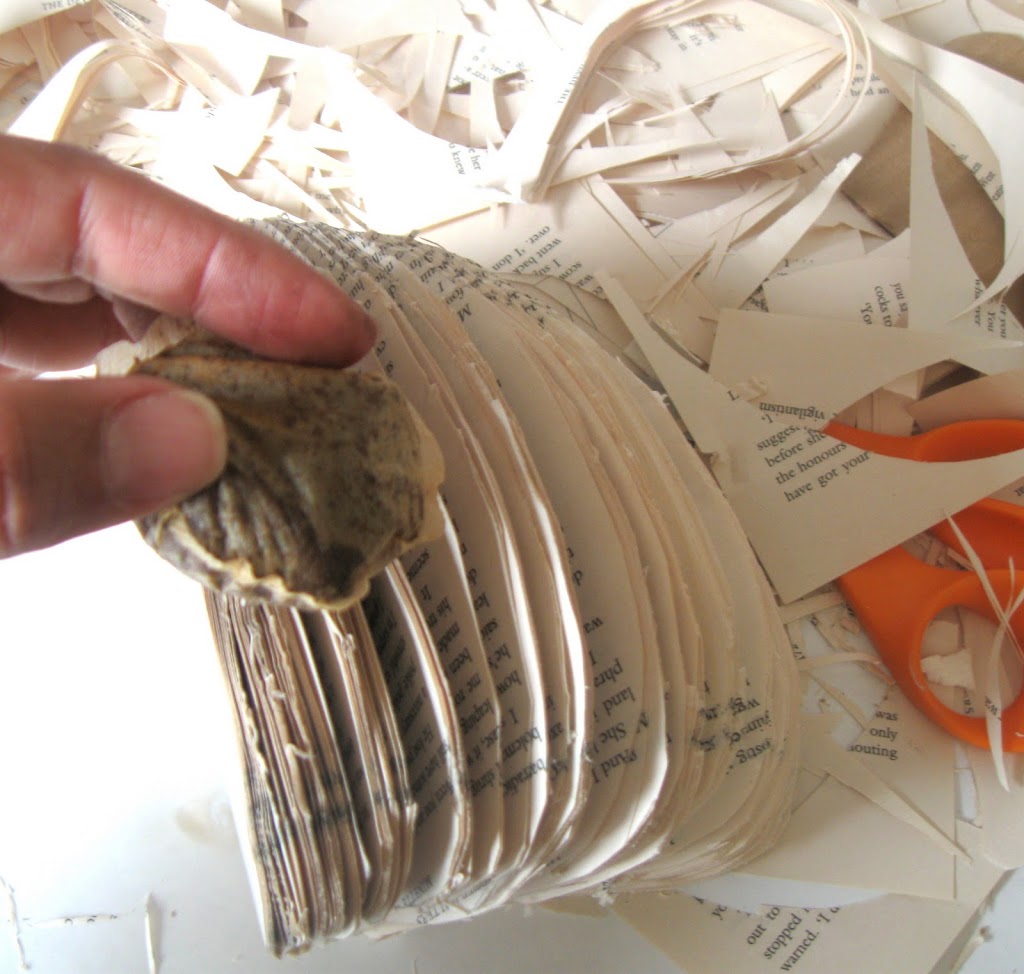 With the tea bag, stain the pages of the book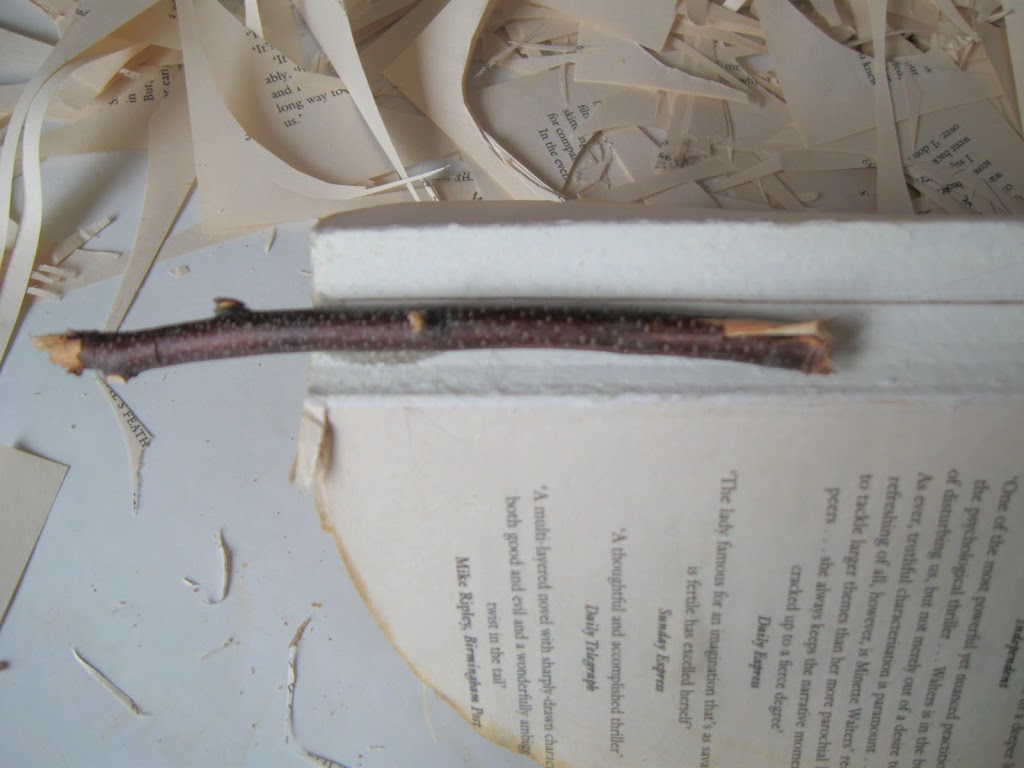 Glue the stick to the back of the book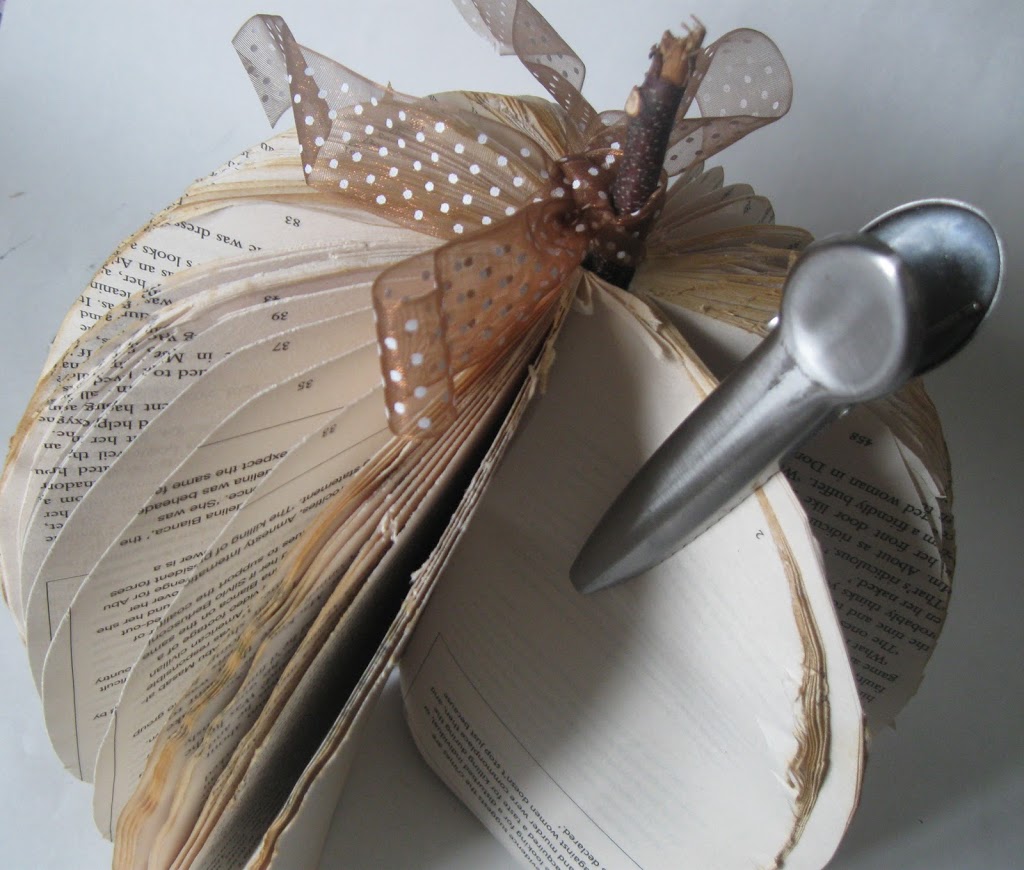 Glue some pages around the stick; the clip holds it while it dries
(note: my pumpkin will sit on a shelf, so for this purpose it's better if the back is flat. If your pumpkin will sit on a desk or table, you will need to glue the back).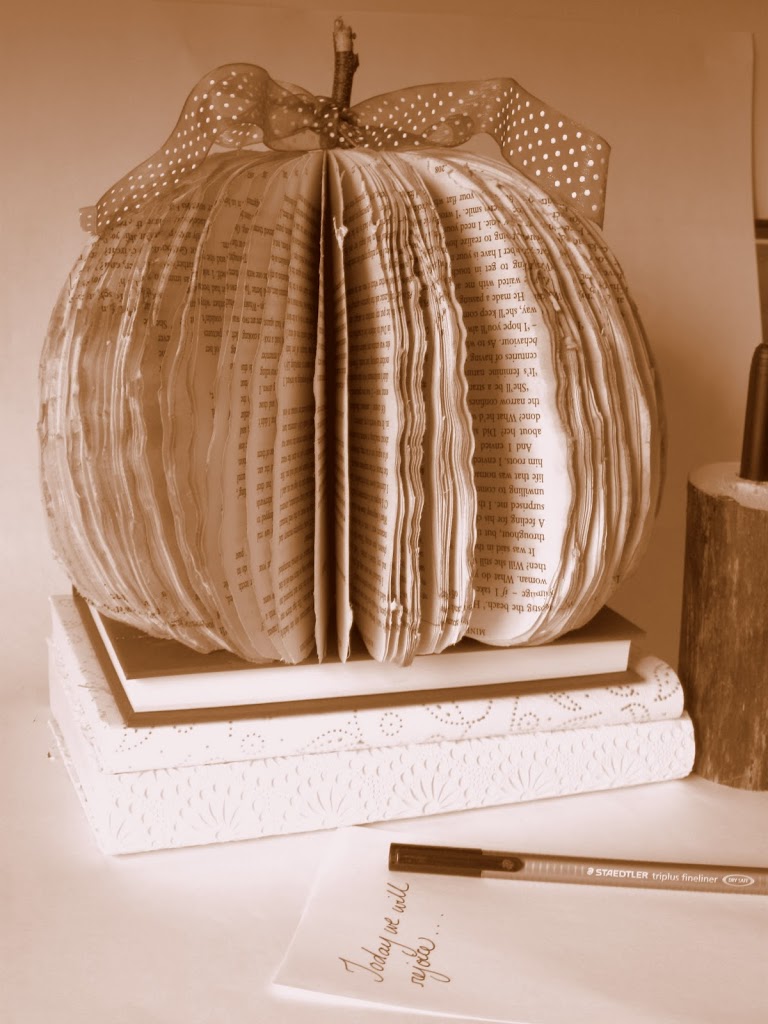 …and that's all she wrote (get it? it's a book…nevermind)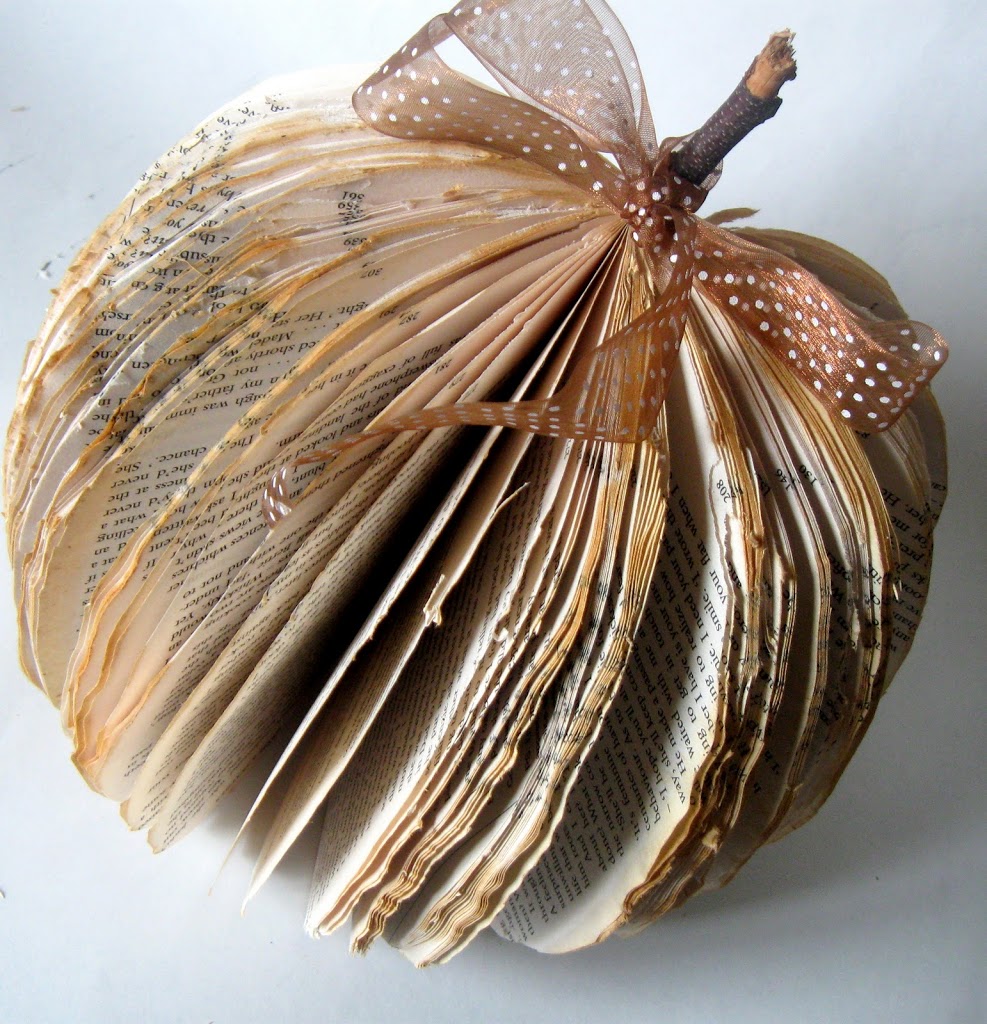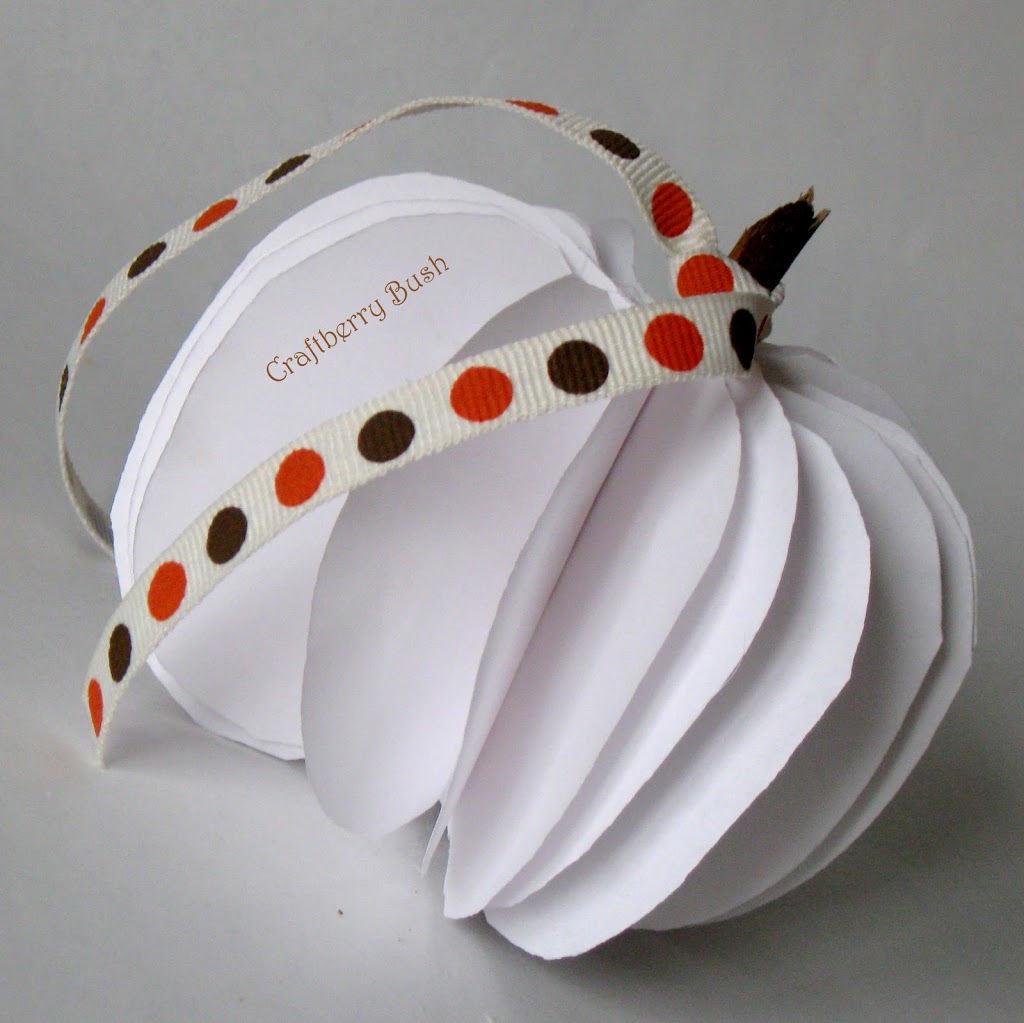 How about a little white pumpkin with the kiddies?
Simply take some white paper and fold in half. Staple the centre to form a little booklet and have your child cut the 'pages'. G
lue a little stick and there you go.
These would also make lovely place cards or you can make a streamer, so many craftberries….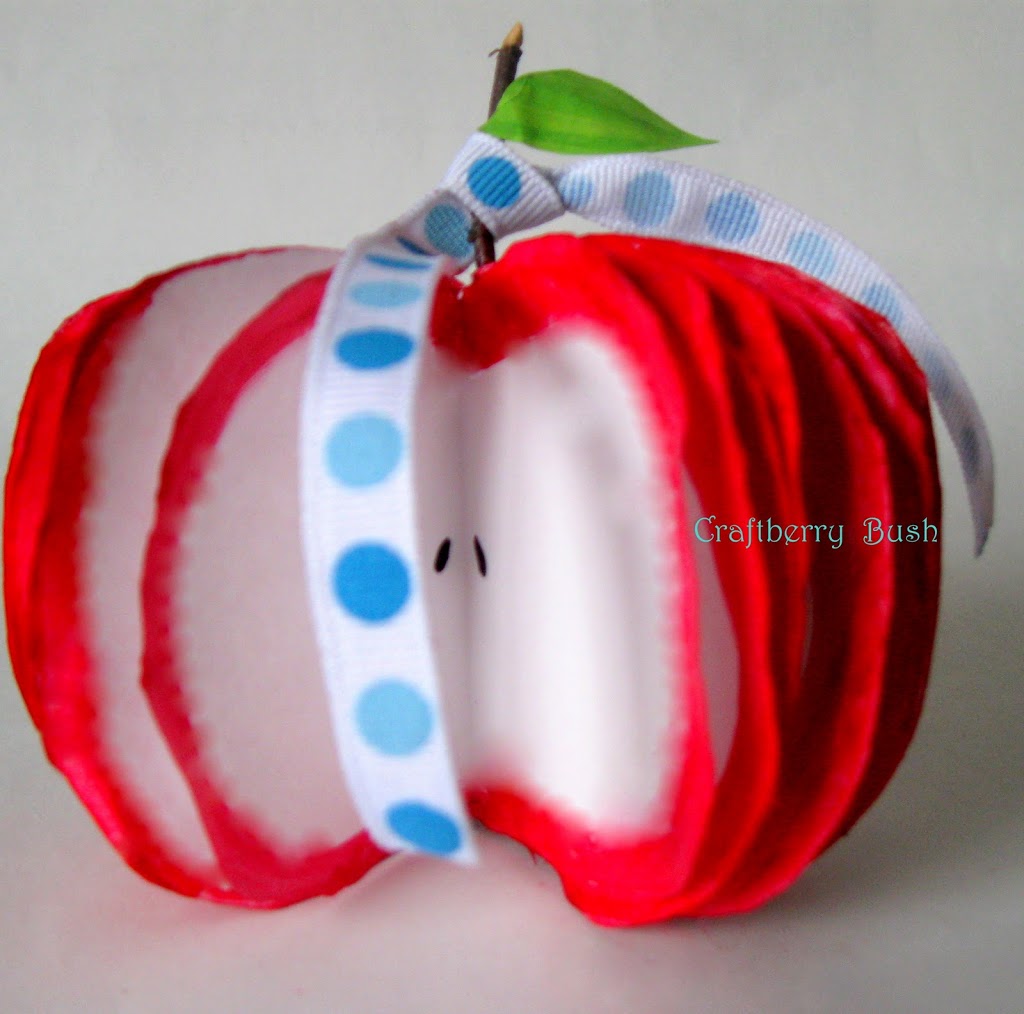 Hope you enjoyed today's Craftberry…………………..