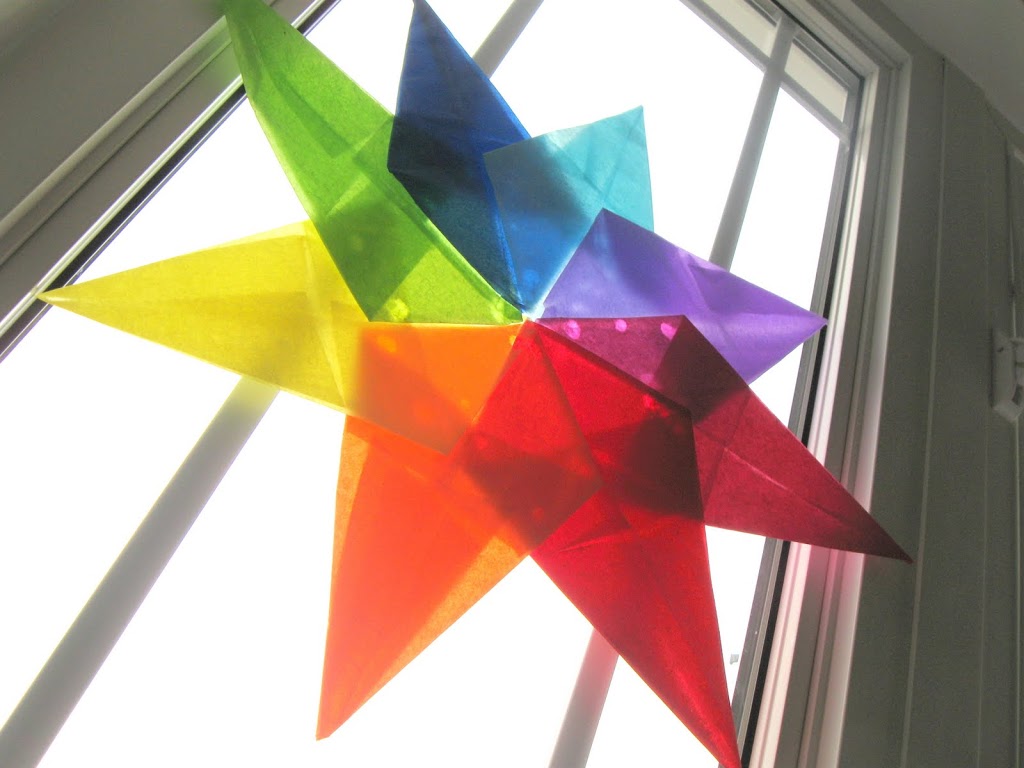 It rained again today but the sun managed to peak through the clouds and just like magic I saw a rainbow, like a silk scarf in the sky perfectly weaved together.
It only lasted a few minutes and just as fast as it came it left. The clouds came back as if they were drawing the curtains at the end of a show.
I could hear the birds give a standing ovation and calling for an encore. Then right on queue, the clouds opened the curtains for one last song; and there it was, vibrant and magical a gorgeous rainbow bowing down from the sky.
I draw inspiration from

nature

and this is what happens when I do…….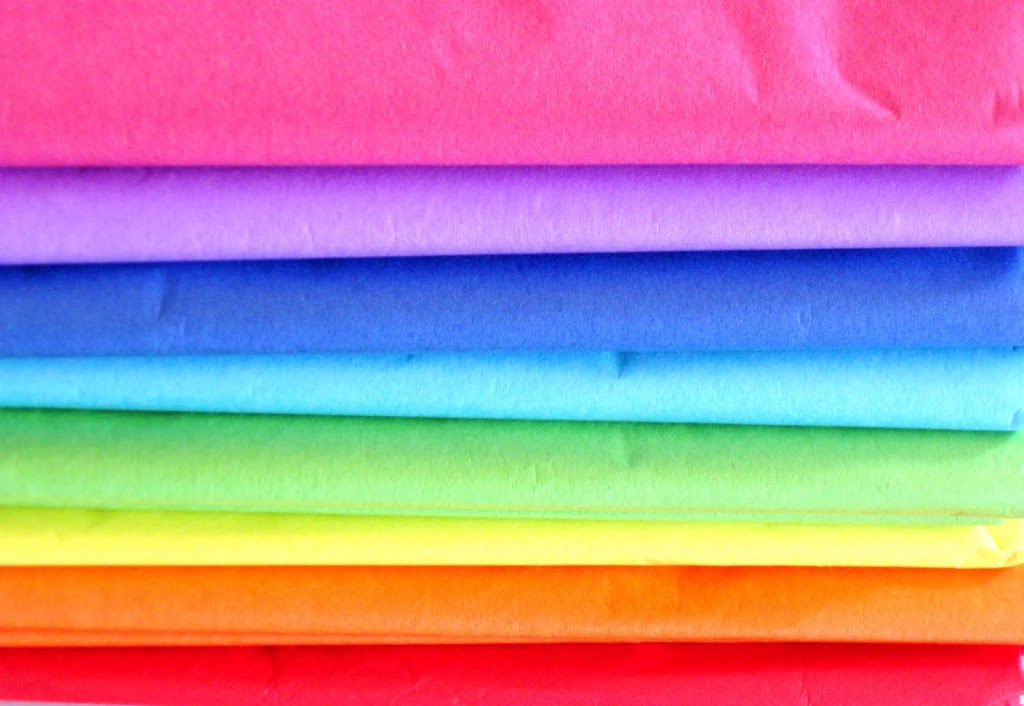 Since I already had the tissue paper out from my previous

craft here

…..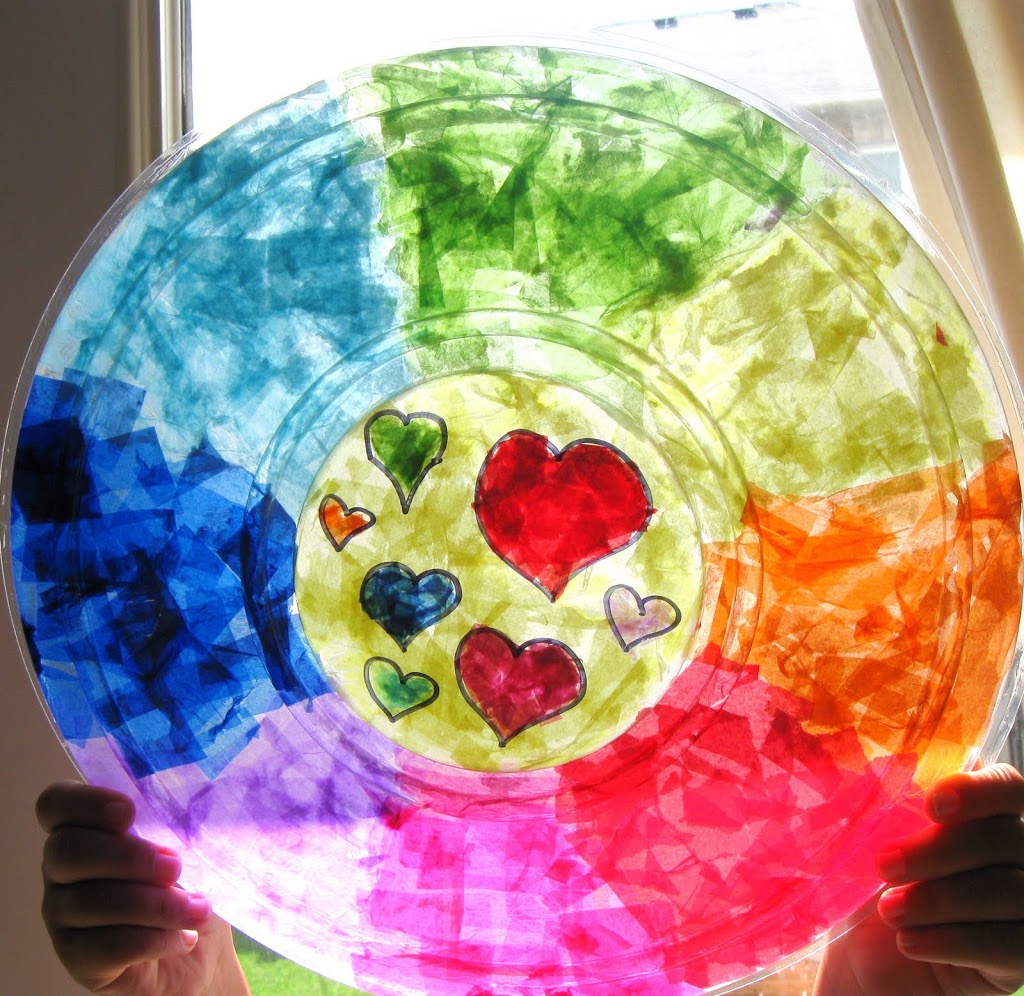 Bella and I decided to go BIGGER…(this is a plastic cover of one of those fruit trays)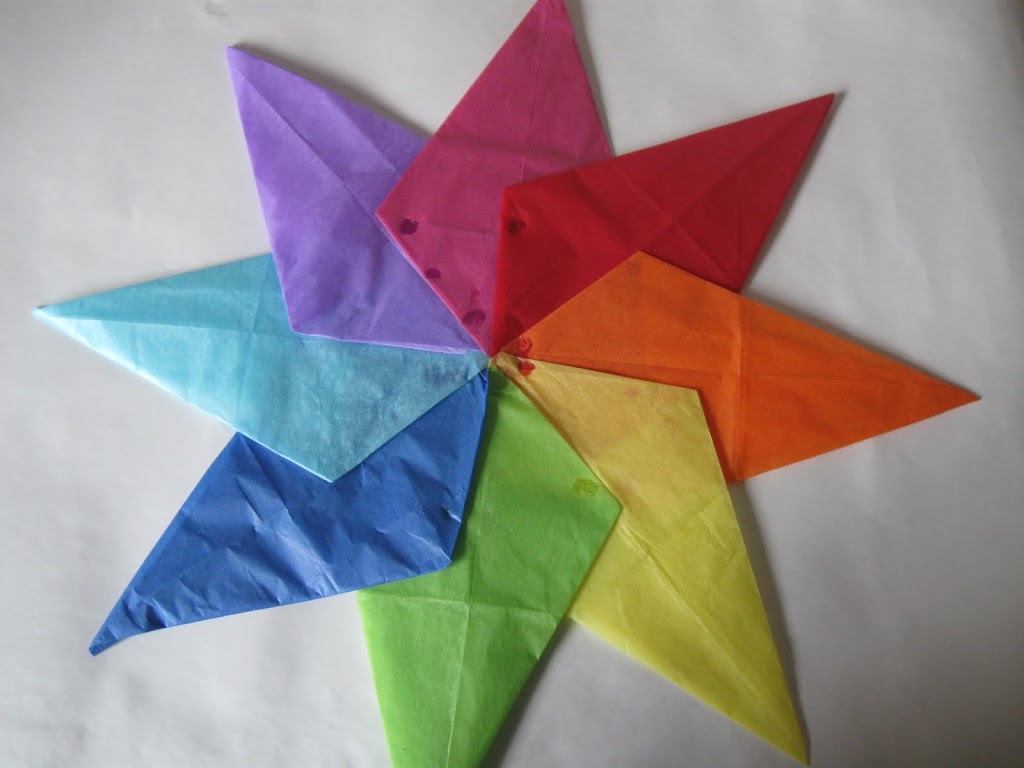 Then I showed her how to make an 8 point Star…
We hung the star on Isabella's window so she can look at it and remember the wonders of nature and God's kindness to us.