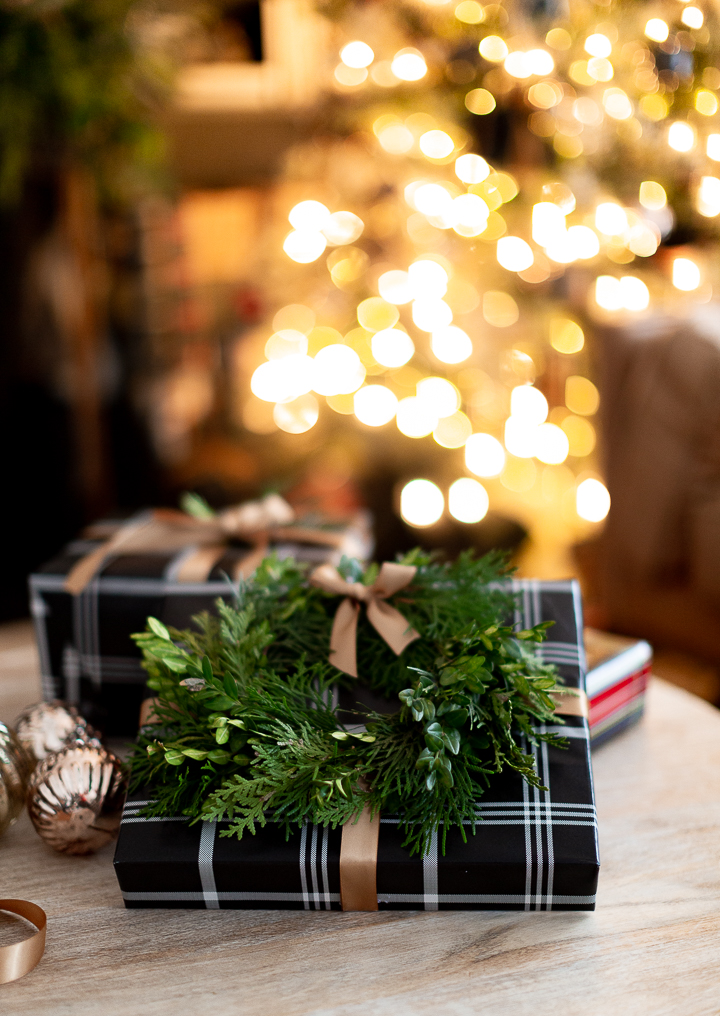 Hello friends, I hope you're well. We had our first snow fall today which made it feel more like the beginning of the holiday season. 
I'm happy I took advantage of the nicer weather last week to put up outdoor decor. I will share with you soon. In the meantime, I wanted to share with you how I made this small natural wreath gift topper.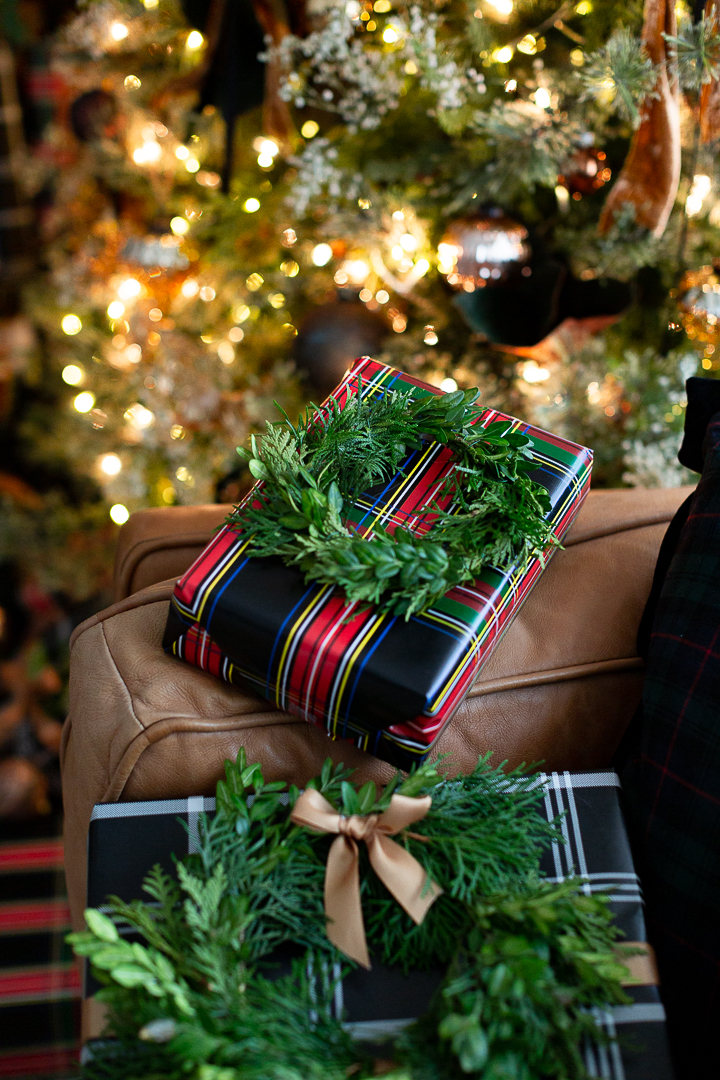 I think these look so beautiful and they don't take very long to make at all.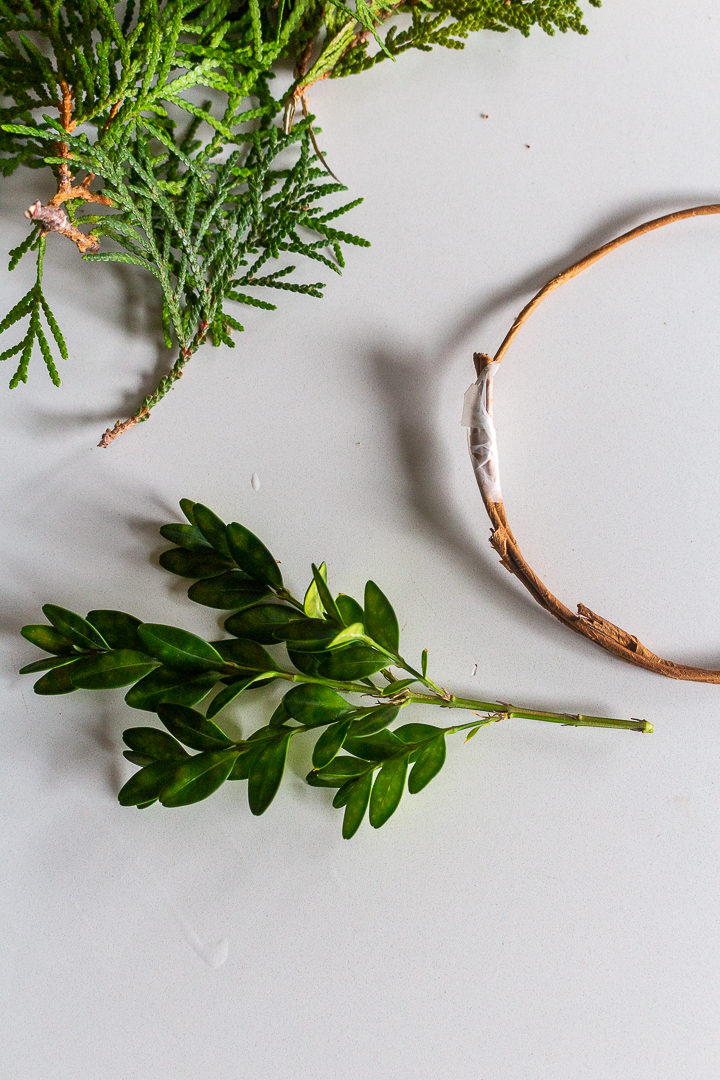 I started by gathering a variety of greens and a piece of wire from an old faux flower. 
1. Make a small hoop from strong wire or grapevine.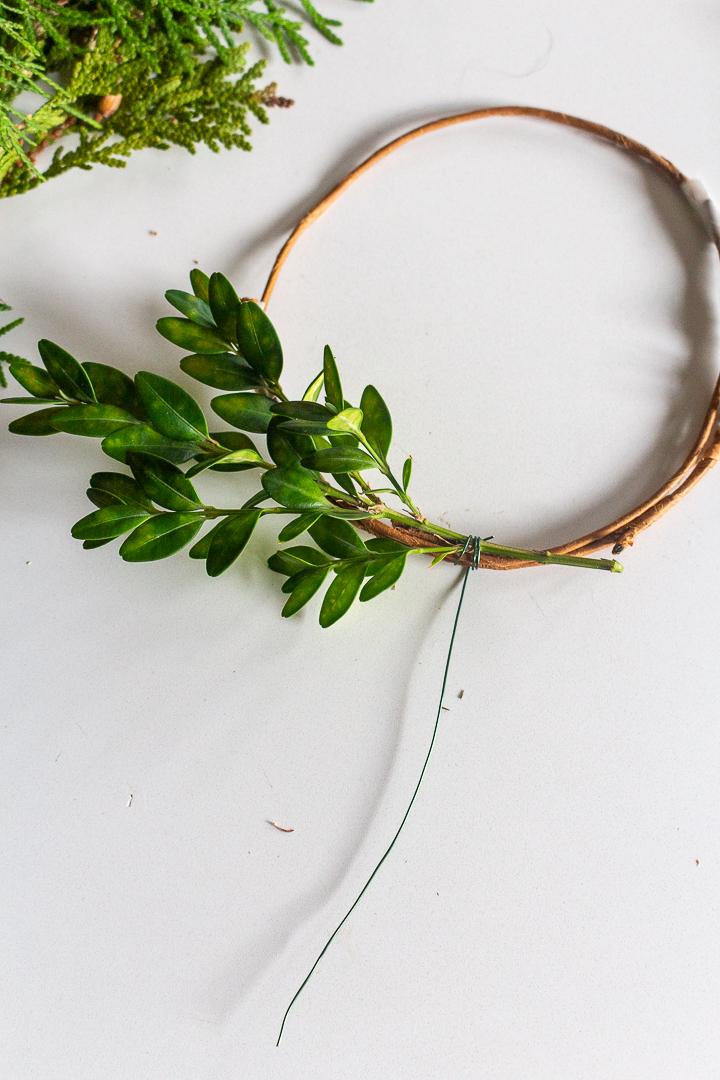 2.Attach a small spring to the hoop with floral wire as shown.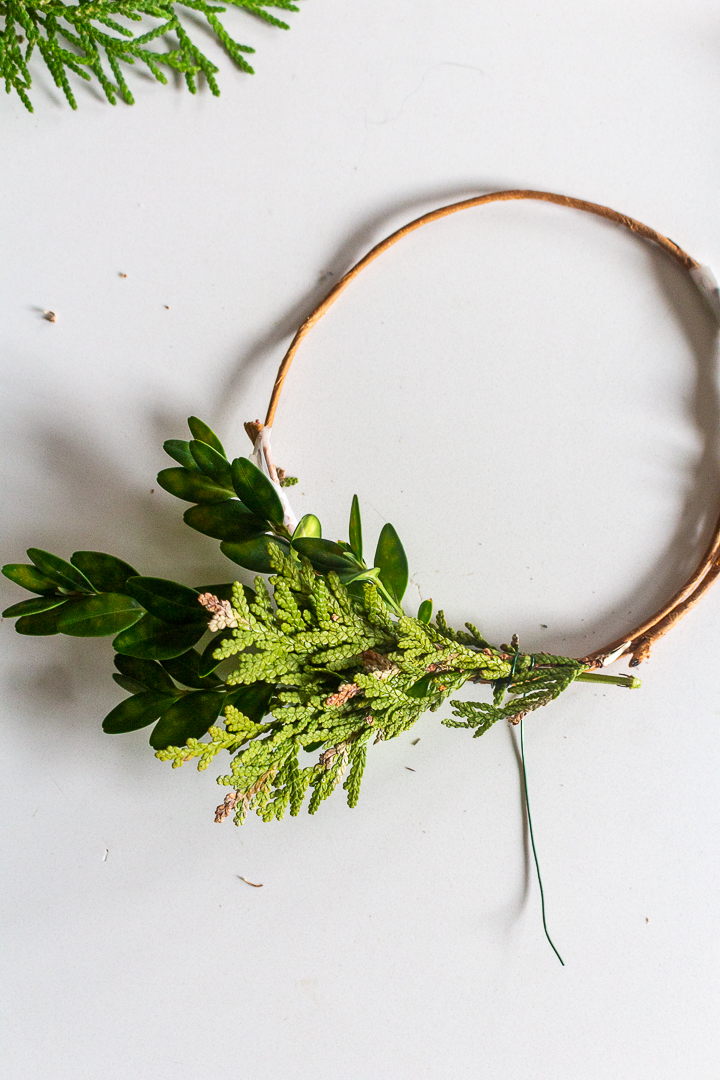 3. Place a different type of sprig over the first one and attach with wire.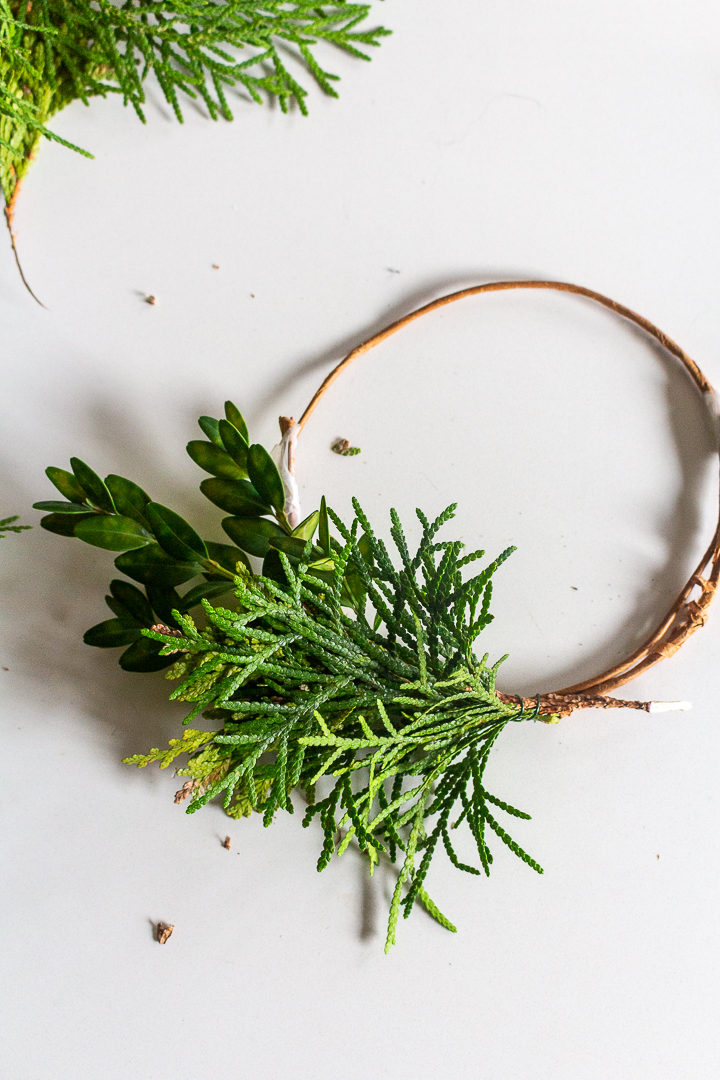 4. Continue to attach small springs around hoop, alternating the type of greenery.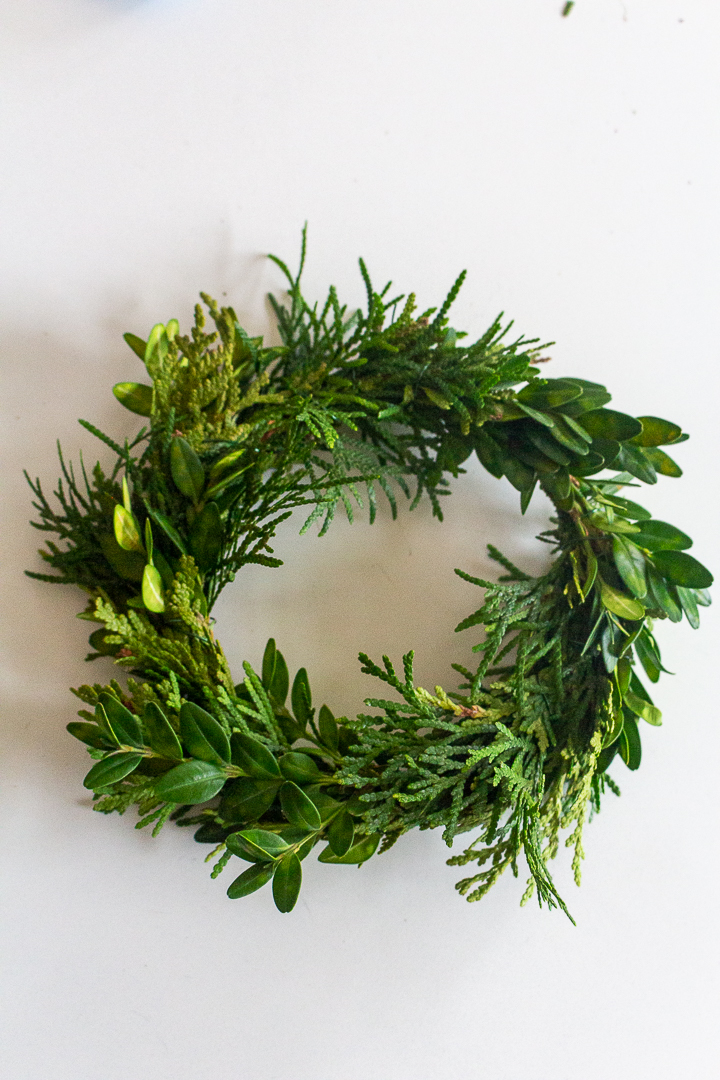 This wreath took me less than minutes.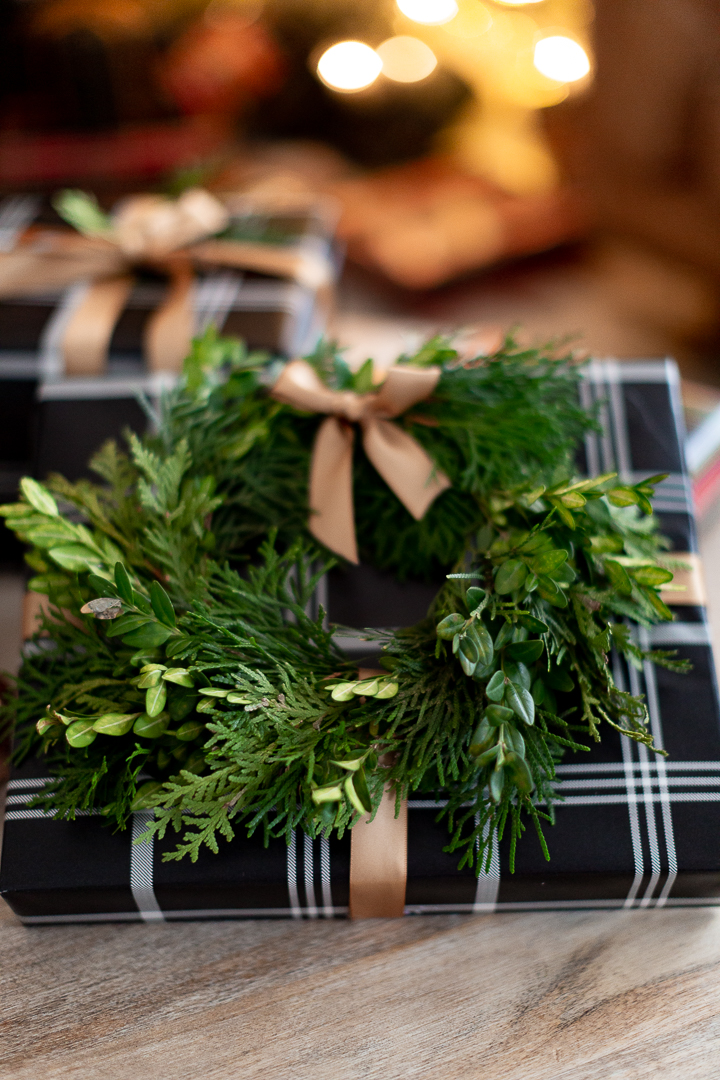 I then tied the ribbon at either side of the hoop and tied it around the gift box.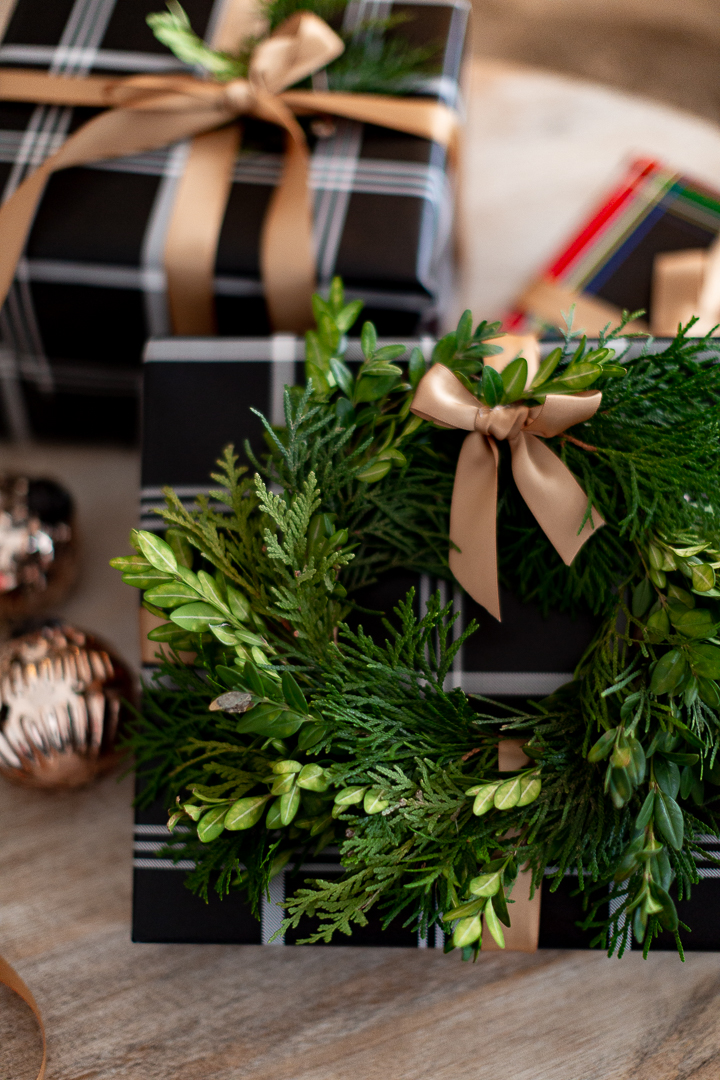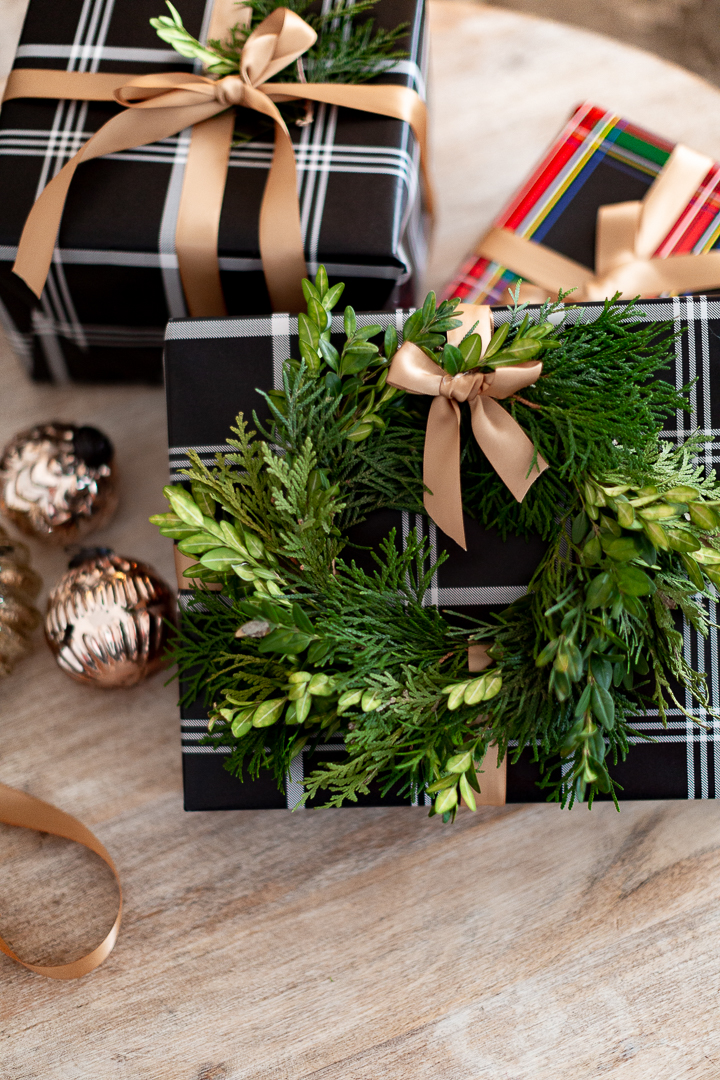 You can use these small wreaths to attach to the back of chairs or windows etc. 
Thank you so much for stopping by today. Please make sure you check out the rest of the gorgeous wreaths from my friends below. 
much love,
Lucy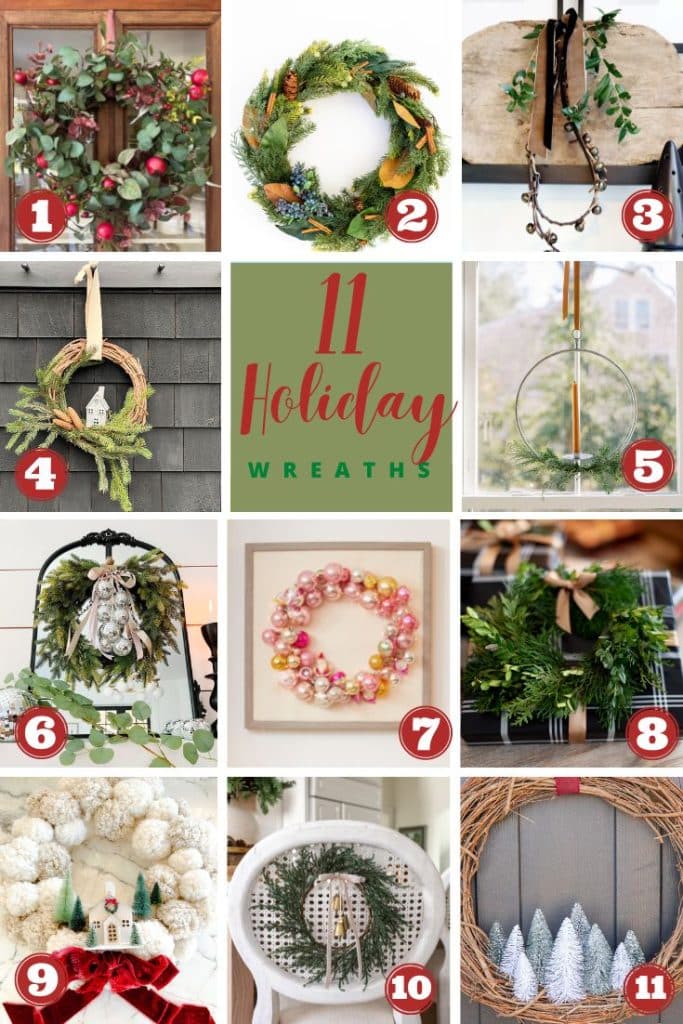 Blogger's Best Holiday Wreaths