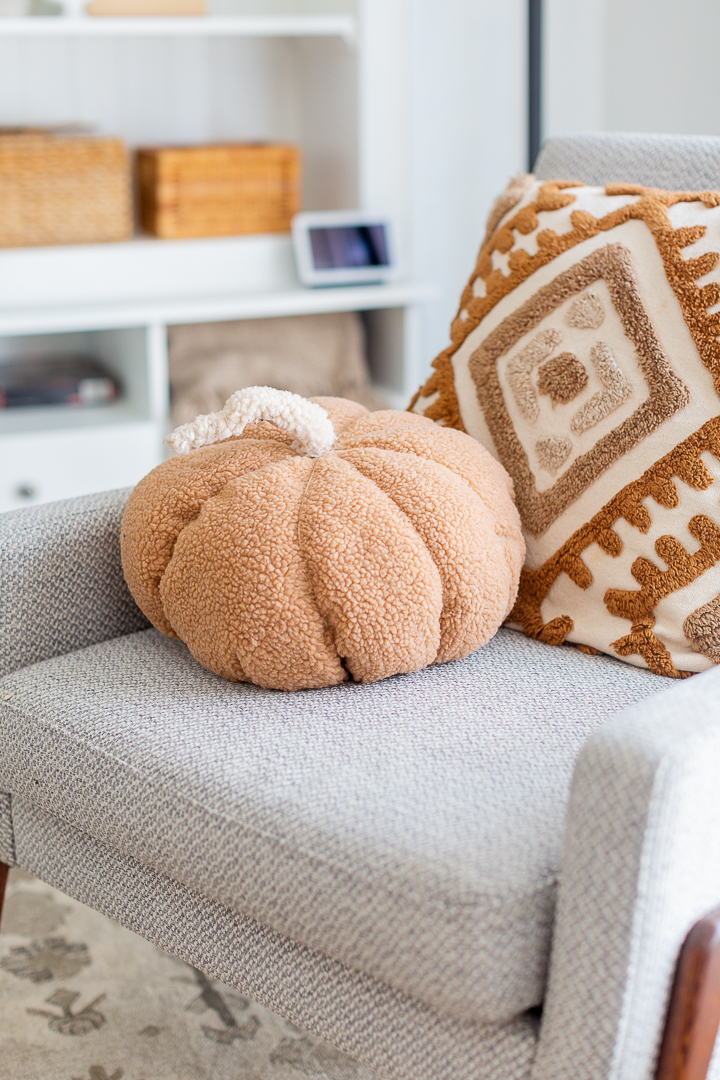 Hello sweet friends. I hope you had a great summer. Though summer is not officially over, it definitely feels like a new season is approaching. 
Today, my friends and I are sharing pumpkin decor ideas which I hope you will love. I made this cute little sherpa pumpkin pillow.
You'd probably seen them HERE.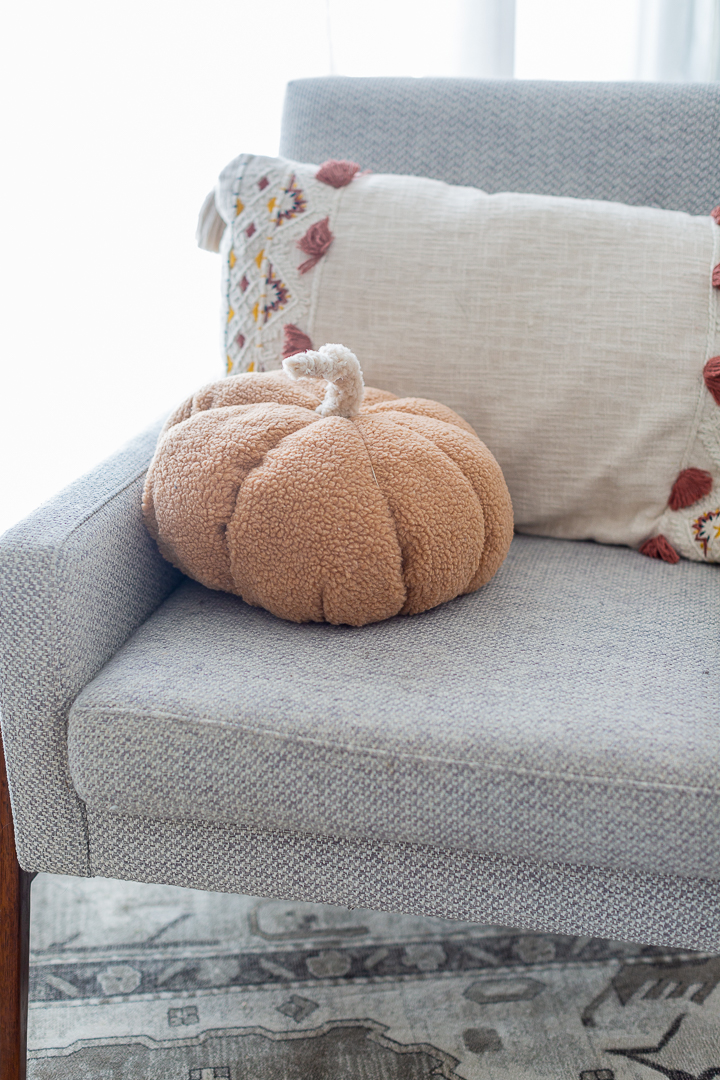 I think mine could have used a little more stuffing but it's cute nonetheless lol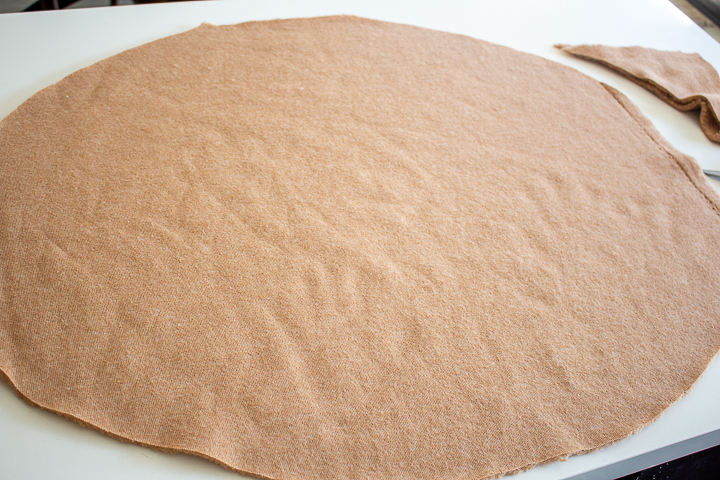 I started by cutting a large circle from the Sherpa fabric.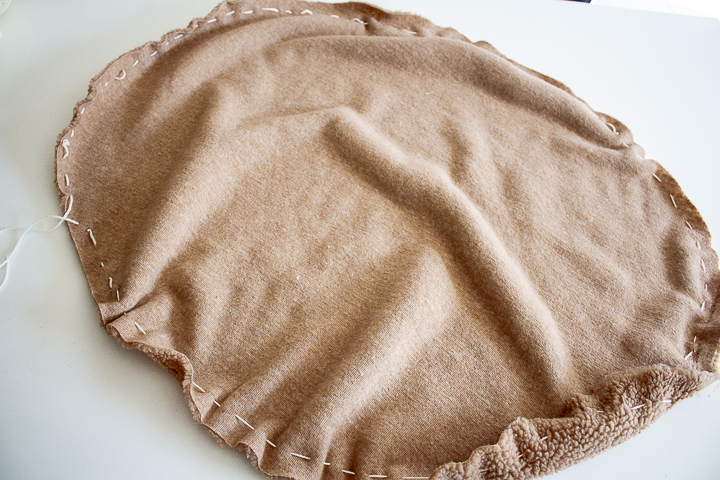 And did a simple stitch all around the circumference.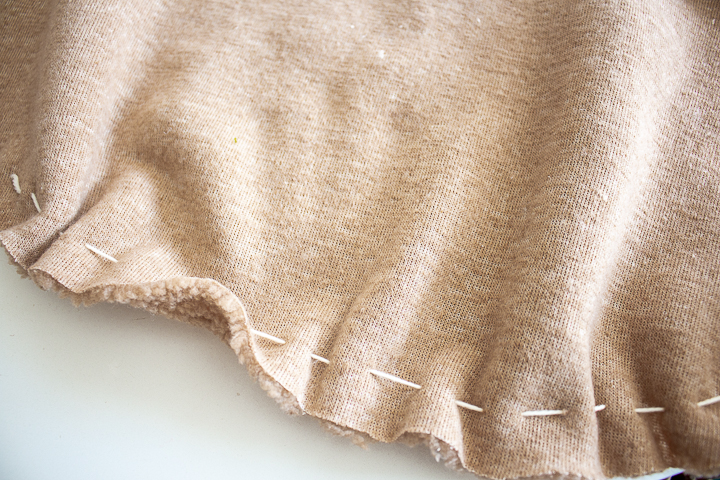 I then pulled the strings to form a ball. 

And placed the batting inside. I then kept pulling the string until the hole was closed and tied it together. 
This is where I forgot to keep taking photos. But basically you will need yarn or jute to tie around the ball and crisscrossing the string to form the ridges of the pumpkin. 
I then rolled a small piece of a different color sherpa and hot glued the edges to make a 'stem'.  
And lastly used hot glue to glue the 'stem' on top of the pumpkin. 
Here is a quick video so you can see the process.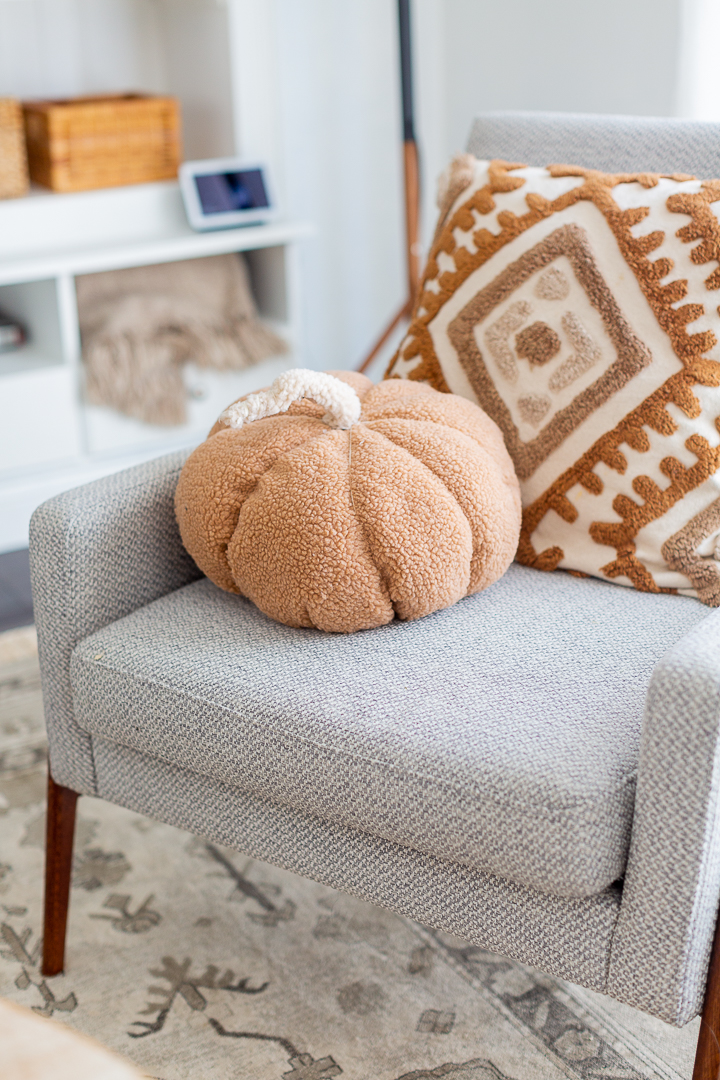 That's it. It's such a fun way to welcome fall and you can do this with old sweaters or other fabric to match your decor. 
Please don't forget to check out the rest of the beautiful Fall Pumpkin DIYs from my friends below. 
Thank you so much for stopping by today. 
much love,
Lucy 
Blogger's Best Series – Fall Pumpkin DIYs