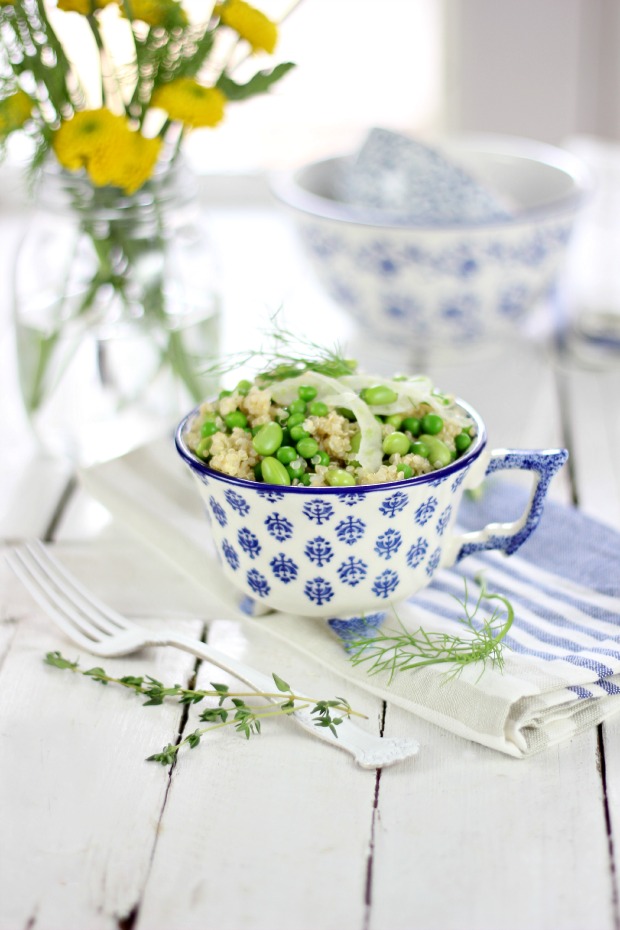 Several years ago, I used to ghost write for a very popular HGTV star's blog. And while looking through my drafts, I came across this delicious Quinoa Edamame and Pea salad recipe that I had written for said blog. And today I want to share it with you here. Looking back at these photos reminds me why I started blogging and it makes me want to rekindle my love for photography.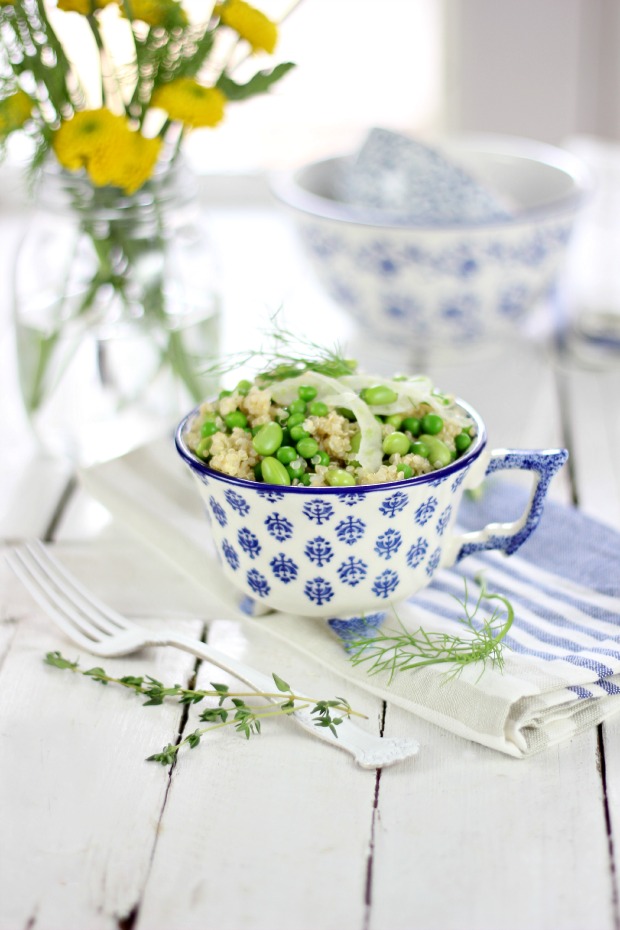 The photos are not perfect, as I don't think I had my good camera at the time. But I used to love composing photos that told a story.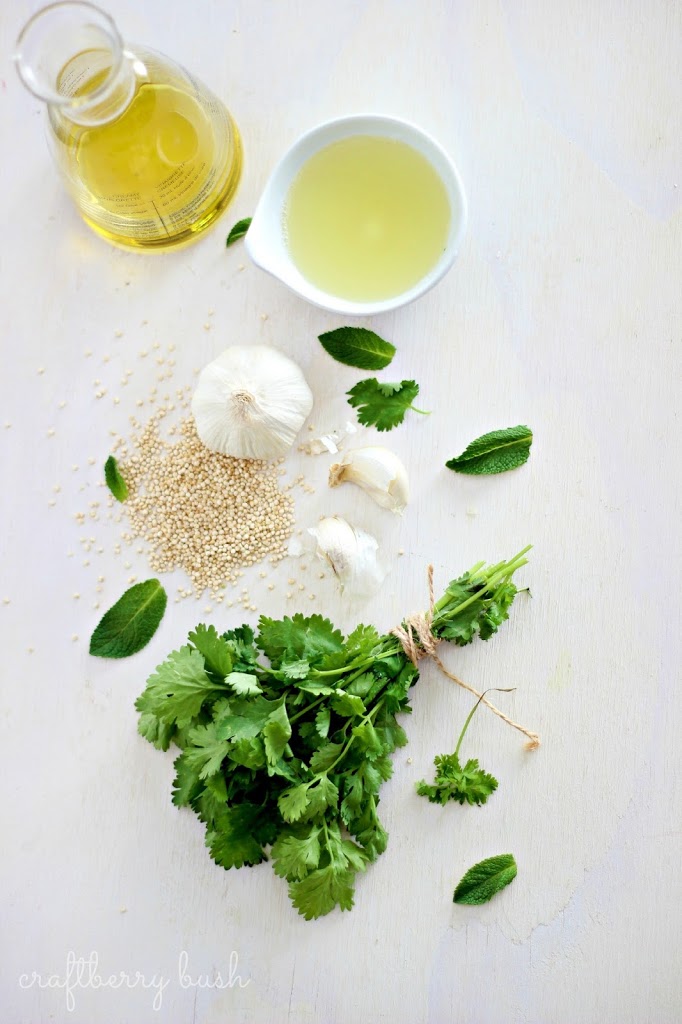 I don't even know where the originals of these photos are any more to be honest. 🙁
But I digress, here is the salad…
 Quinoa Salad with Edamame and Peas

Ingredients
1 cup of uncooked quinoa
1 cup of green peas
1 cup of  shelled edamame
1 green onion, thinly sliced
1 tablespoon of olive oil
1 1/2 tablespoon of fresh lemon juice
1 1/2 tablespoon of fresh lime juice
1/2 teaspoon of salt
Optional: 1/4 cup thinly sliced fennel
Directions
– Cook quinoa according to package directions
– Briefly boil peas and edamame; allow to cool
– In a small bowl, whisk together oil, lemon and lime juice, salt and pepper
– Mix quinoa, diced onion, edamame , peas and fennel together
– Drizzle dressing over salad and toss until thoroughly mixed
Enjoy !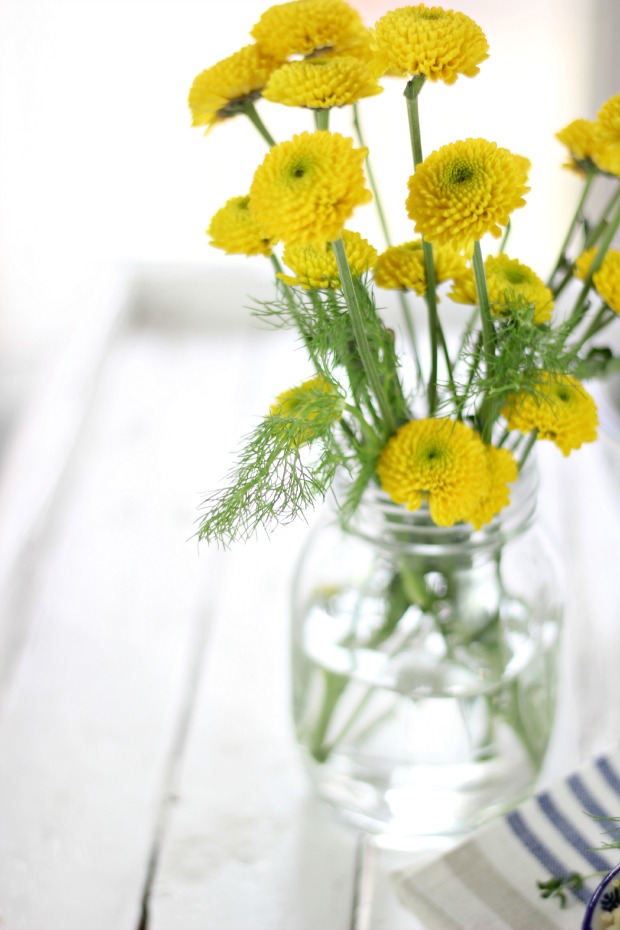 This particular salad is not only packed with 'super foods', but is also easy to make.
You have probably heard of the many benefits of Quinoa and it's no wonder it's considered the world's most popular 'super food'. With its high content of protein, fiber and minerals, Quinoa has become a healthy alternative to rice and flour and is readily found at grocery and health stores.
Here is a fun little tip for you: mixing some of the foliage from the fennel as part of this easy centerpiece. You can use rosemary, mint or any other herb. It's easy and unexpected, which makes it fun for your guests.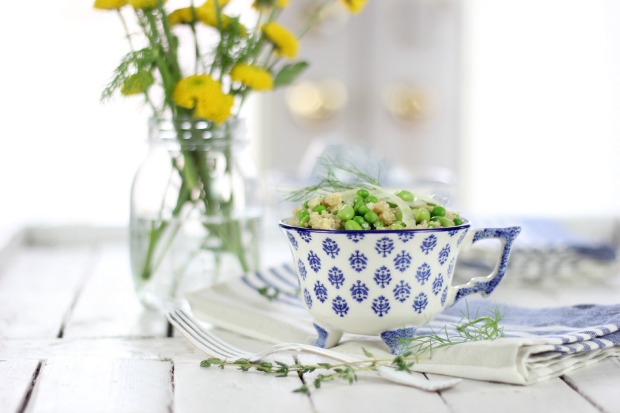 This salad is not only nutritious but also very filling. I hope you enjoy it.
Thank you so much for stopping by. Here are some other healthy cooking ideas and recipes for you to try.
10 Healthy Recipe Ideas You Will Love

Healthy White Bean Dip // Modern Glam
Couscous and Sweet Potato Salad Recipe // Happy Happy Nester
Sugar Free Peanut Butter Bites // Tatertots & Jello
Best Avocado Toast With Egg Recipe // Inspiration For Moms

Lemon Blueberry Gluten Free Muffins // My 100 Year Old Home
Quinoa Edamame And Pea Salad // Craftberry Bush
A Healthy Main Course Salad with Shrimp // Most Lovely Things

How to Make Healthy Chicken Salad That's Full of Flavor // Twelve On Main
Crunchy Kale Avocado Toast // Finding Lovely
"Mock" Garlic Mashed Potatoes // My Sweet Savannah