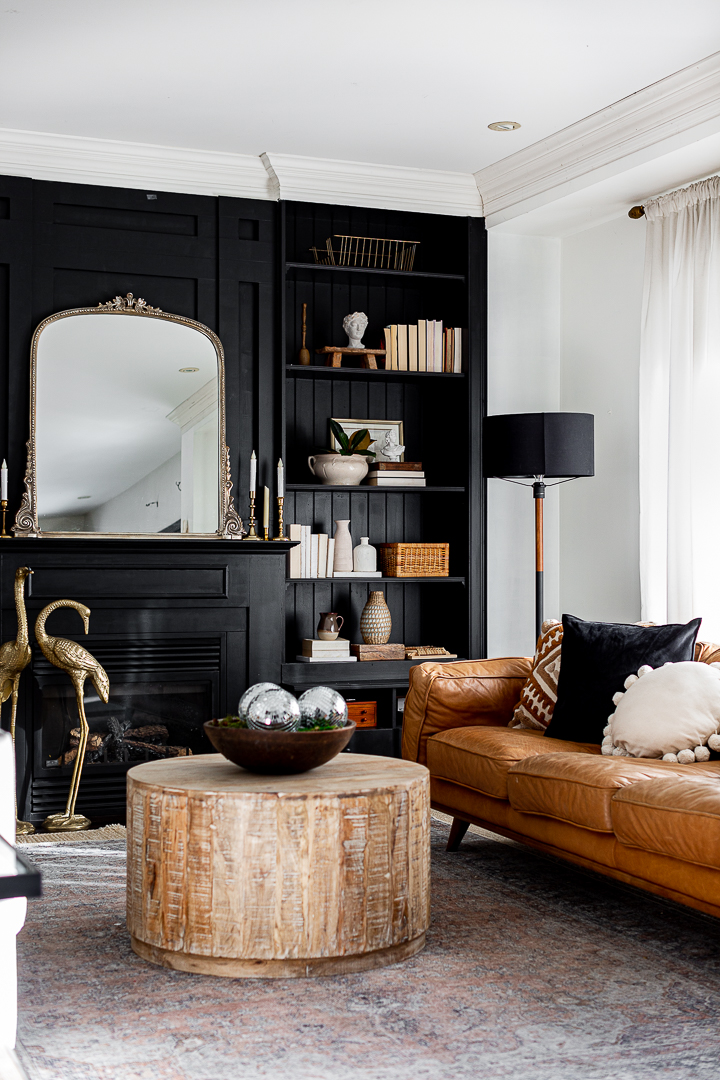 Hello friends and Happy New Year! I hope you had a beautiful Christmas and your 2022 is off to a great start.
We had a wonderful Christmas and a fun new year's eve celebration.  Unfortunately, Ontario has gone into another lockdown 🙁
It's so discouraging but thankfully, I have my beautiful family with me, who is healthy and well.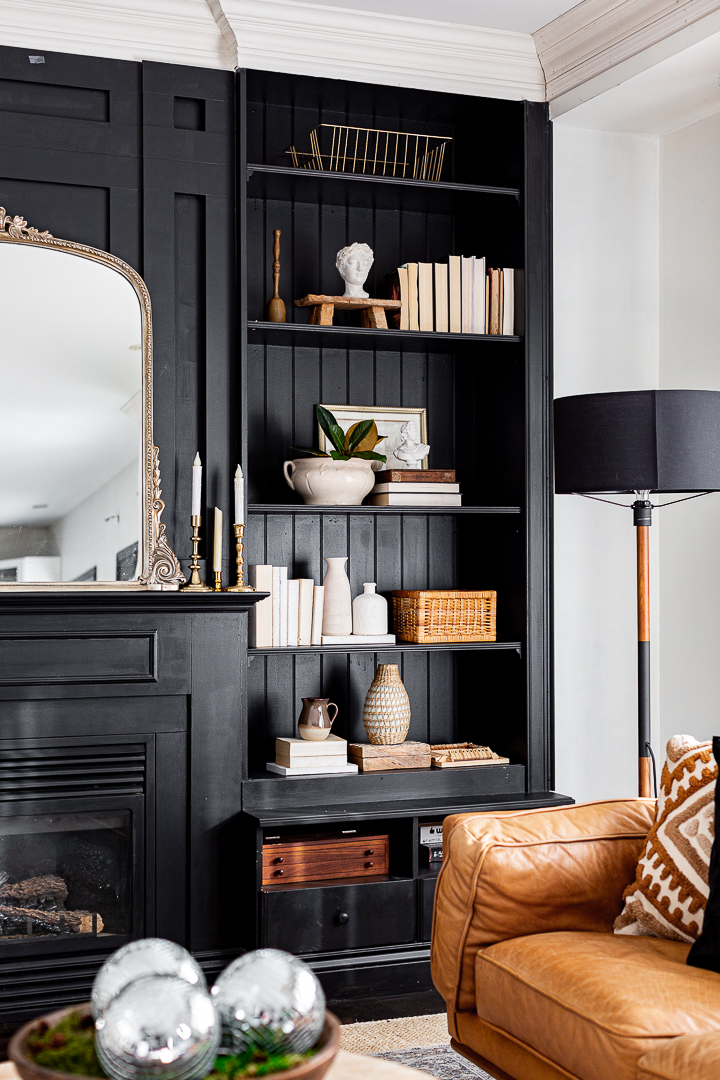 2021 was an interesting year. I loved deeply, I cried a lot, I experienced miracles and heartbreaks at the same time. But overall, I have learned a lot about myself and reinforced what I already knew: the most important thing in life is family. People come and go but family remains and love you unconditionally.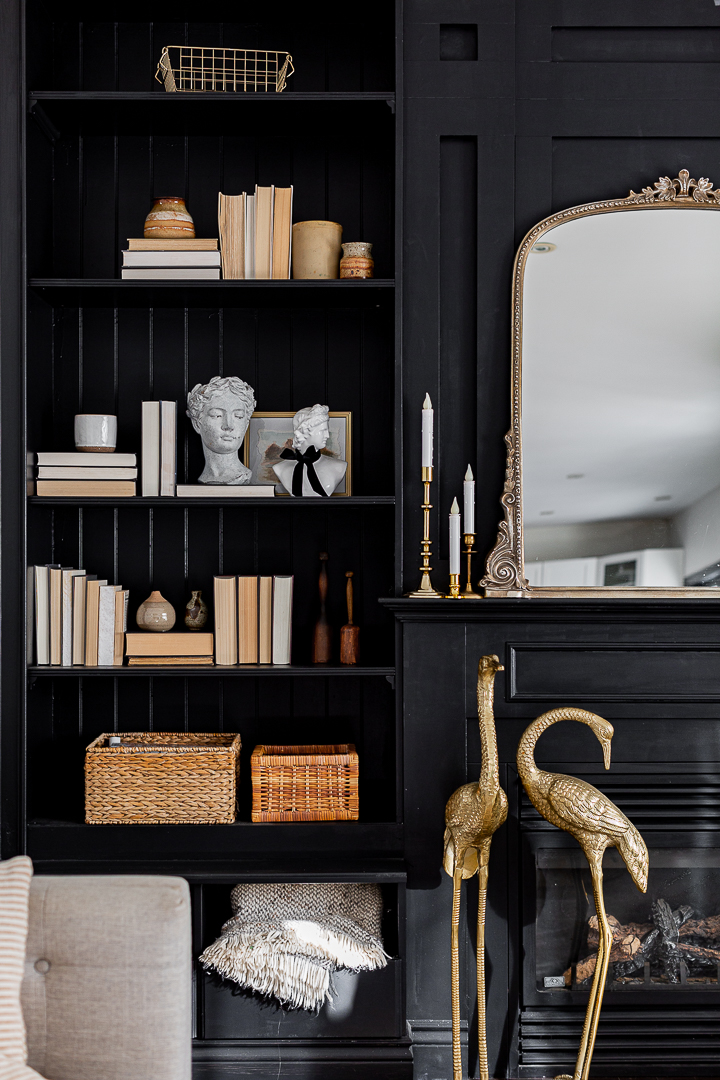 Now that a new year has started, I think that this is the year when I give these builtins a little change.  Though I love this dark moody room,  I will be changing the color. I know I say this each year but I want something different. But I did
have fun styling the shelves a little bit different and brought in a lot of neutrals.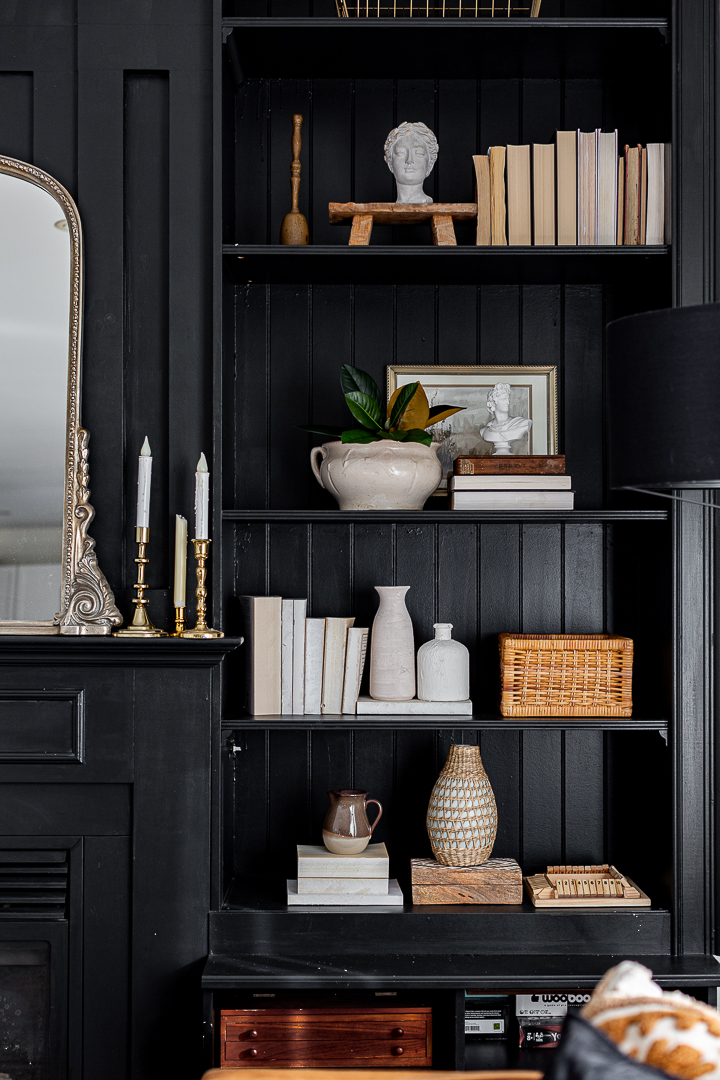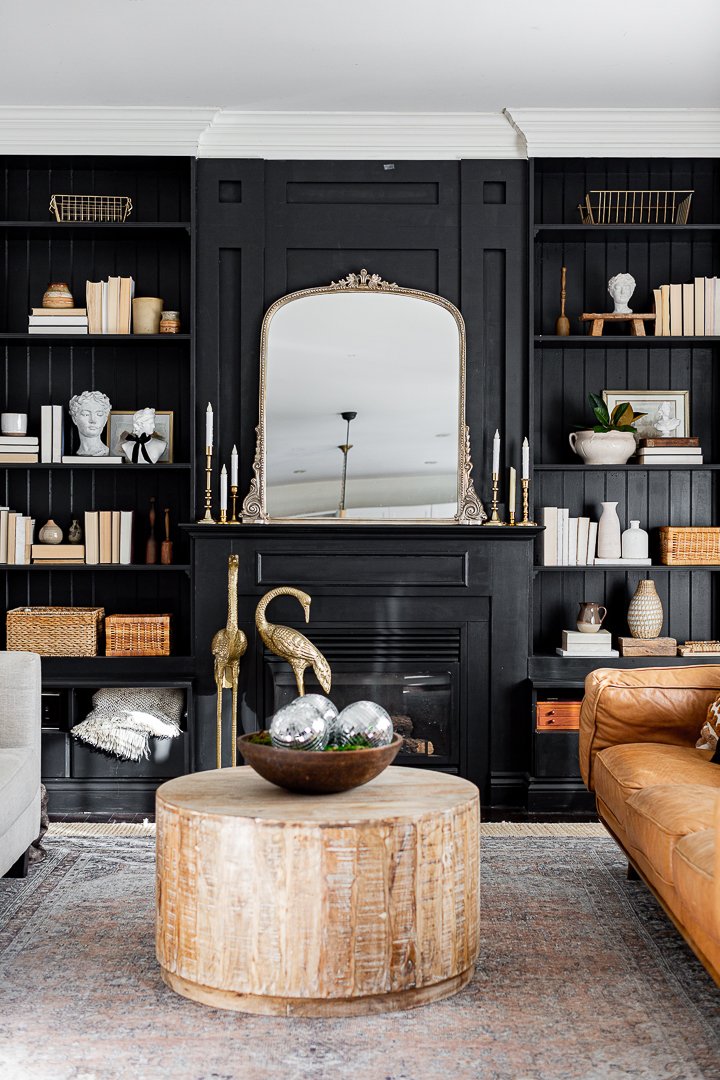 I kept the disco balls from New Year's eve in this wooden bowl. They make me so happy when the sun hits them in the afternoon and they glow all around me.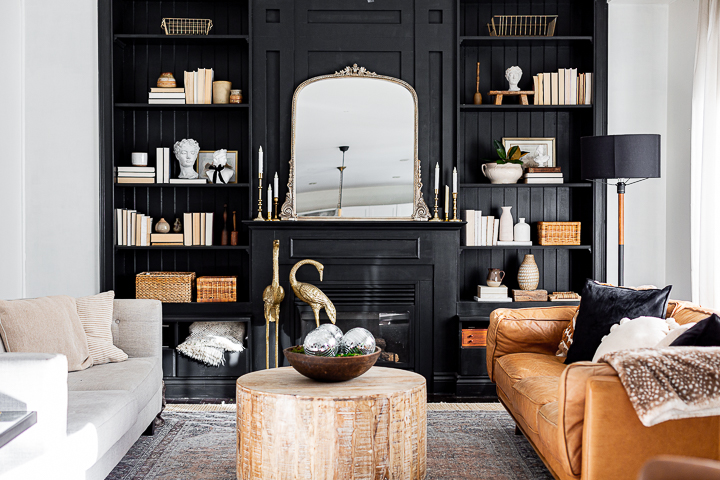 This year, I want to surround myself with those things that bring me joy. It's my hope that you find what gives you joy as well.
I'll be back soon with more. In the meantime, sending you so much love and wishing you the best in 2022.
Lucy