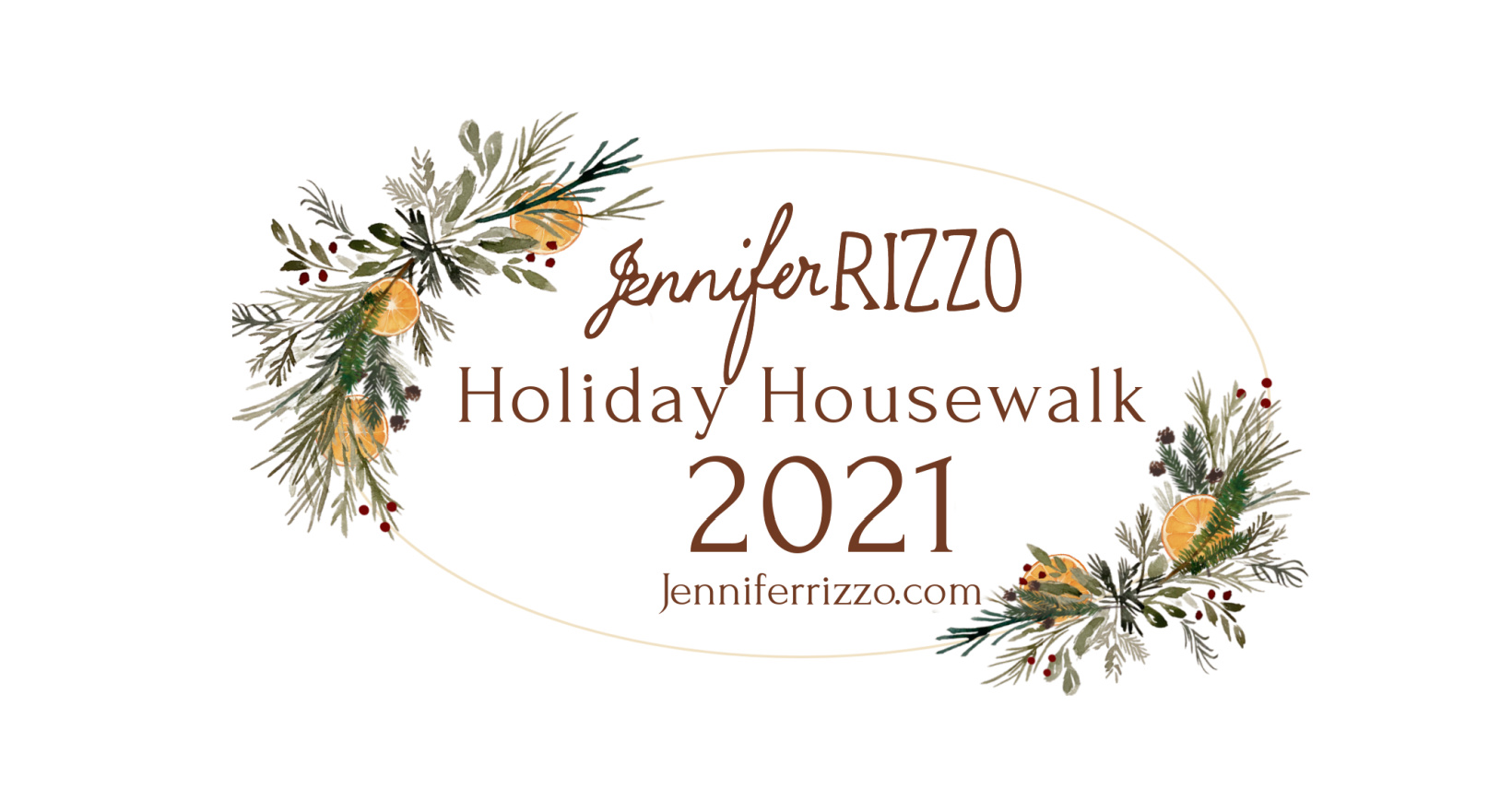 Hello and welcome. It's hard to believe that here we are again doing another Holiday Housewalk hosted by my dear friend Jennifer Rizzo.
This flew by and what a year it was. I hope that through it all, you were able to make some beautiful memories.
Today is Day 3 of the Holiday Housewalk. If you have not been following along, you  can go HERE to see it from the beginning. You're in for a treat!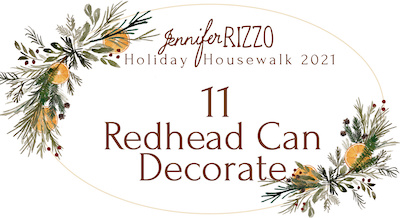 If you're coming from Julie's cozy home, welcome. If you have yet to see her cozy kitchen. Click the button above to take you there.:)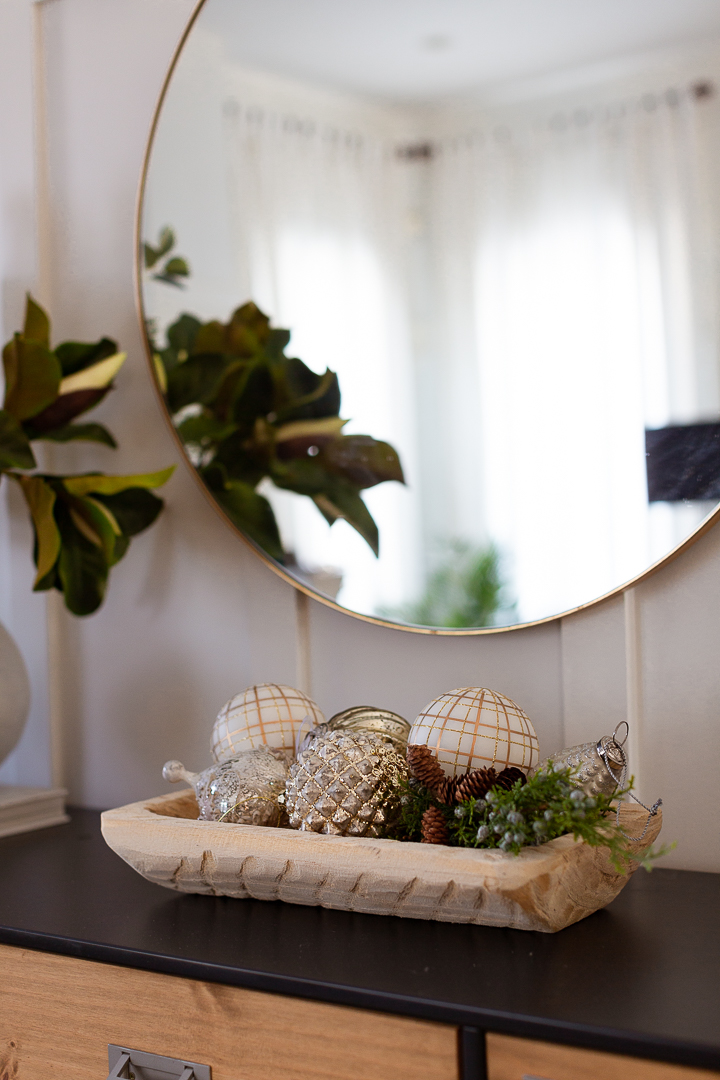 The theme of this year's Christmas decor is 'what's old is new'. I decided that this year, I was going to use only things we already owned.
So I put together several little vignettes throughout the house with that in mind.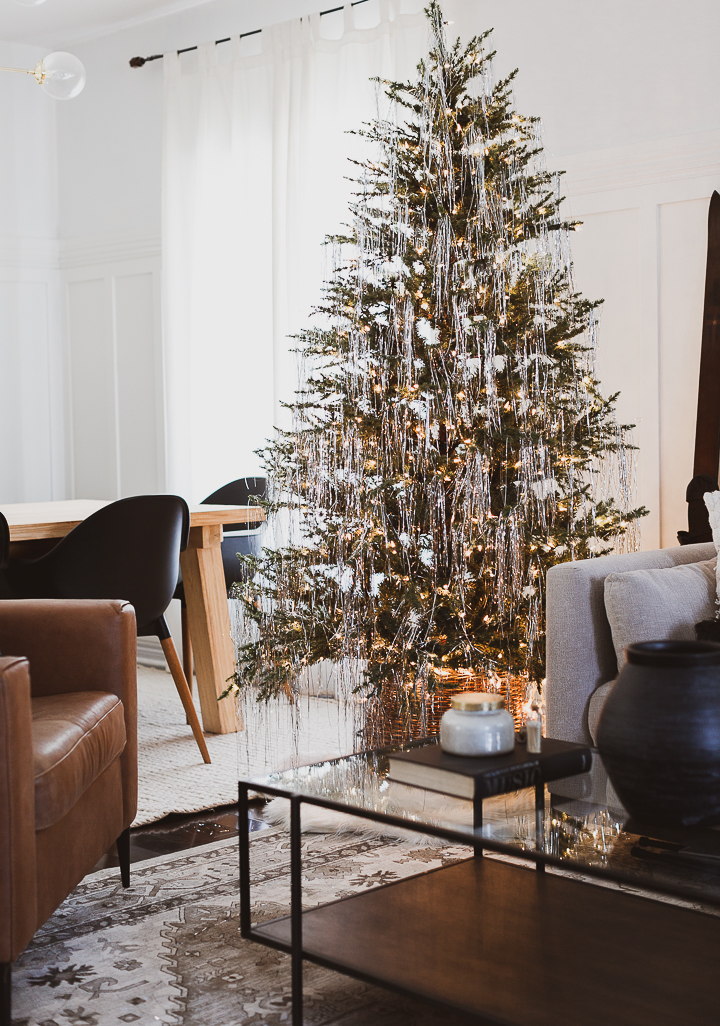 To be completely honest, I took several photos of this tree but non of them do it justice. It's just filled with tinsel and only tinsel but it truly looks
magical in real life.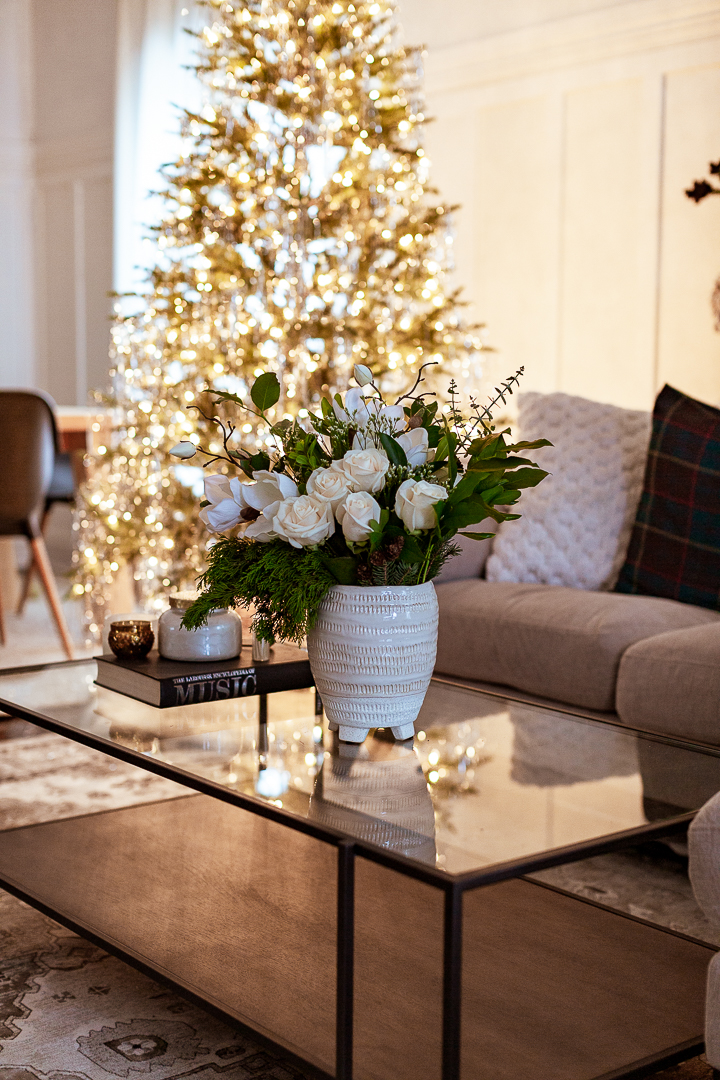 The sparkle that the tinsel gives the tree is just so beautiful.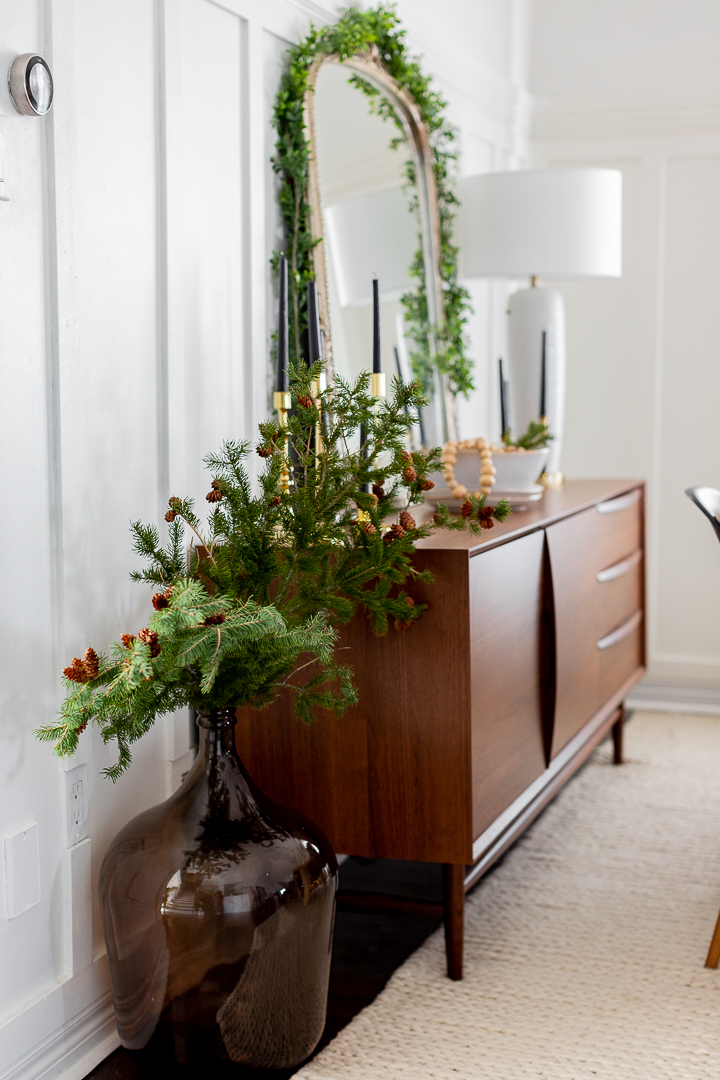 The other day I took a little trip to the nursery to get some fresh greens and I was shocked to see the price. I decided to buy only a minimal amount and ther rest, we will get the forest ourselves. These pretty ones we cut during our afternoon walk.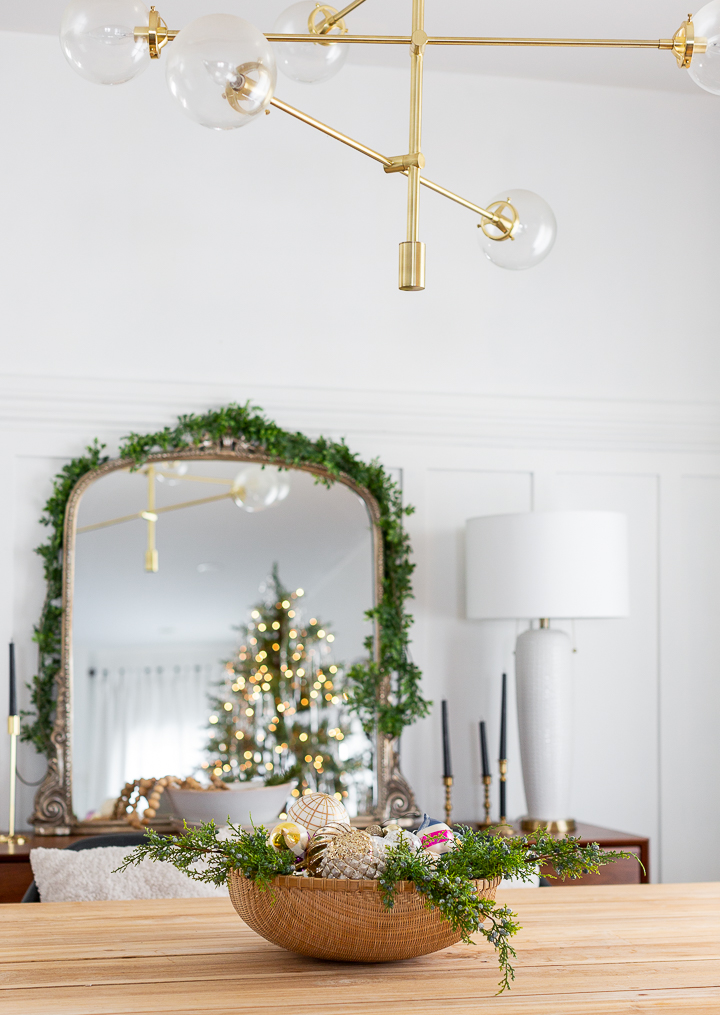 Simple little arrangements with old bulbs and some faux juniper.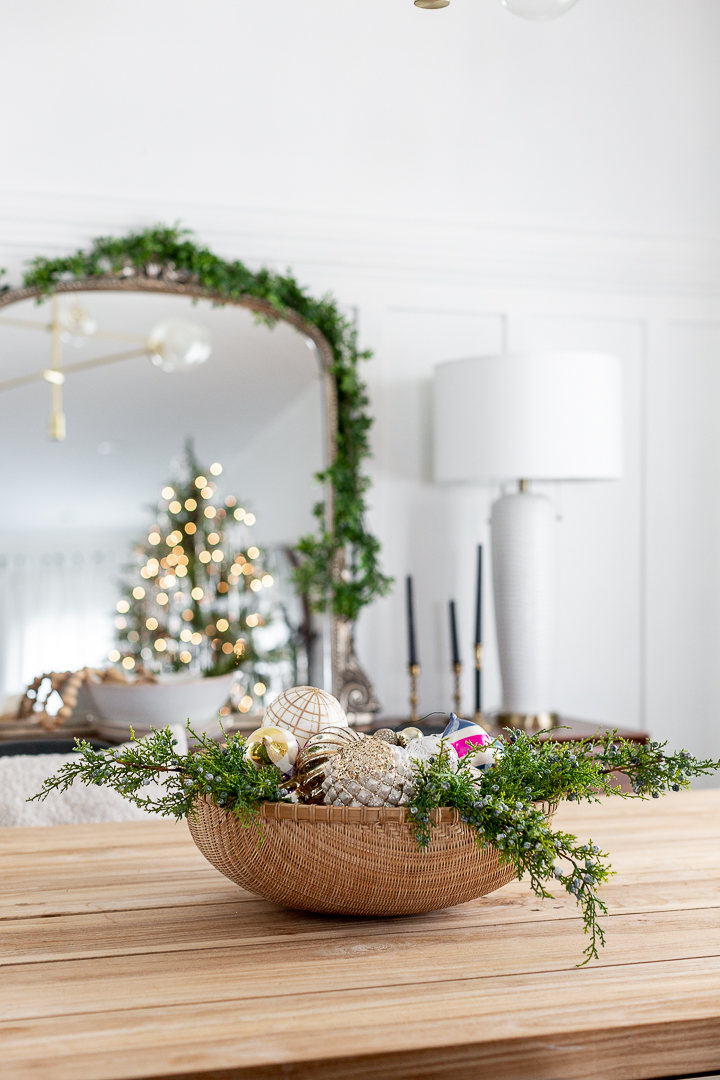 It looks so real. I love it!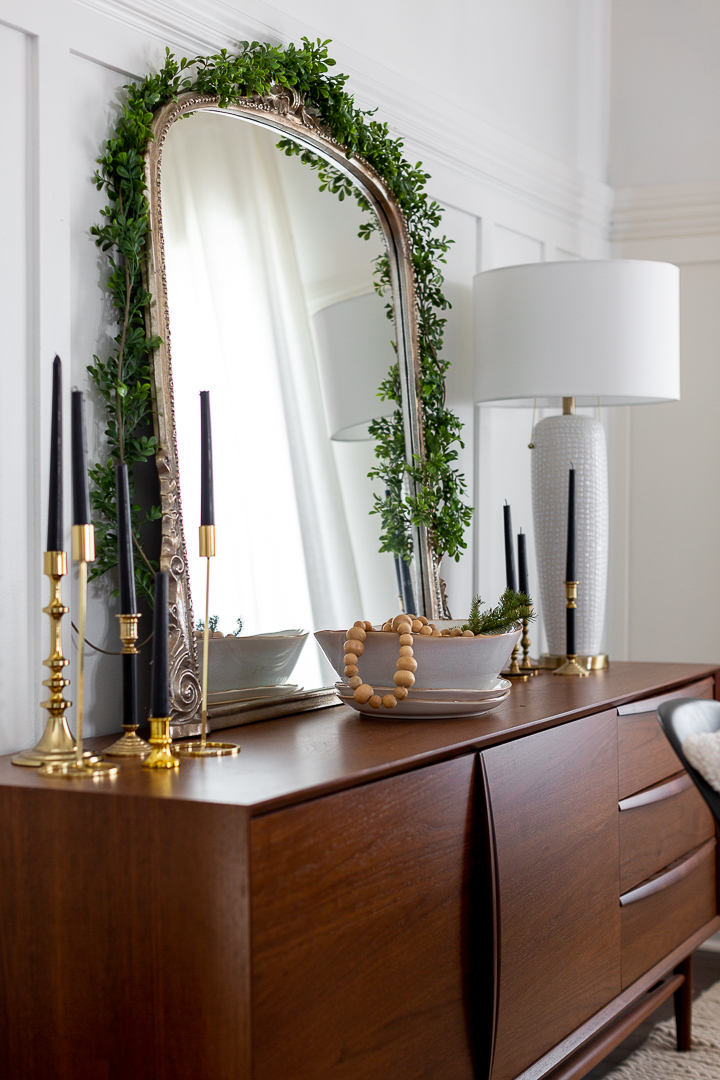 I moved the mirror from the mantel temporarily and I think it looks nice.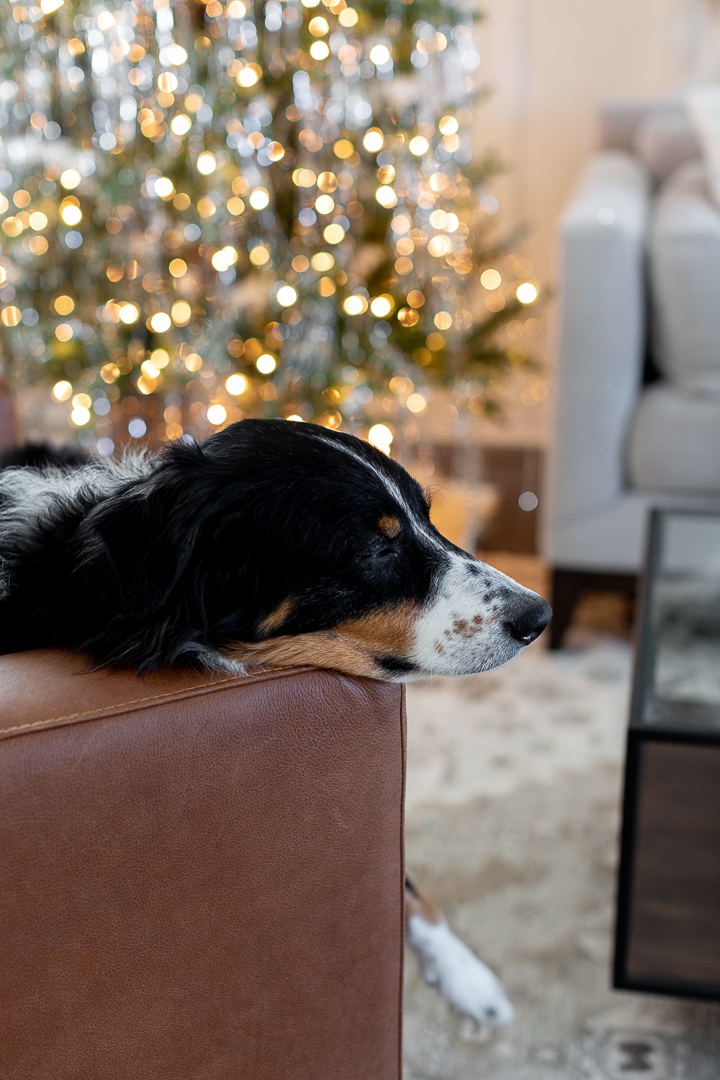 I'm not sure how this is comfortable but he seems to be fine with it.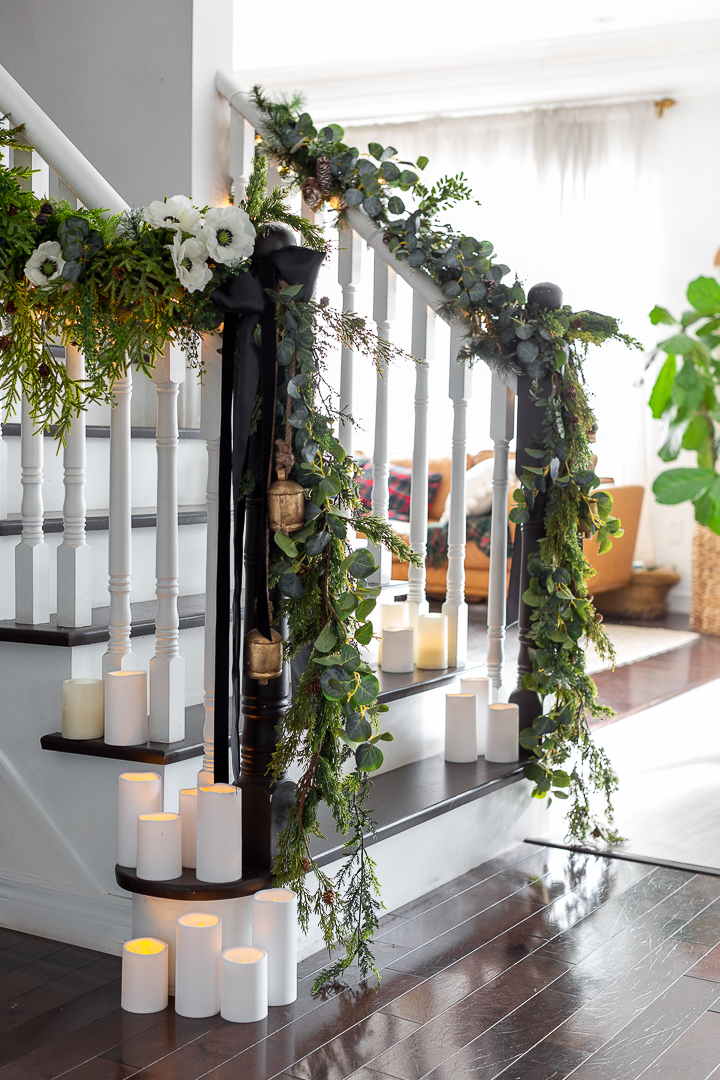 I put together my banister with everything I already owned and though it has no fresh greens this year, I think it looks so pretty.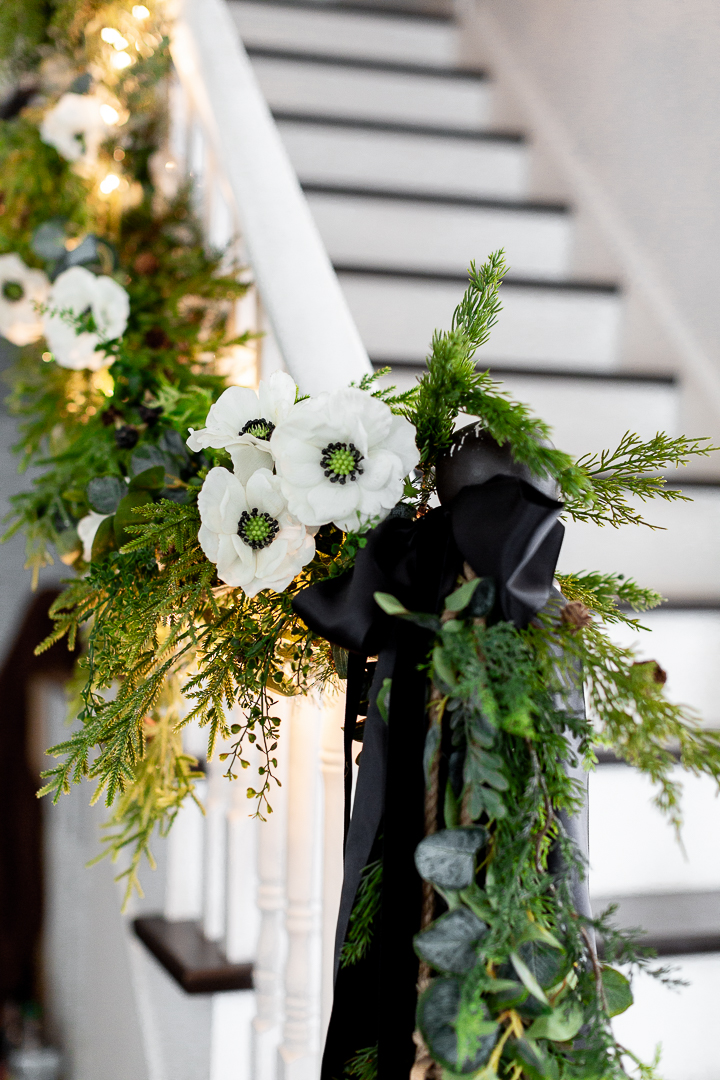 I added some white anemones just to be a little different.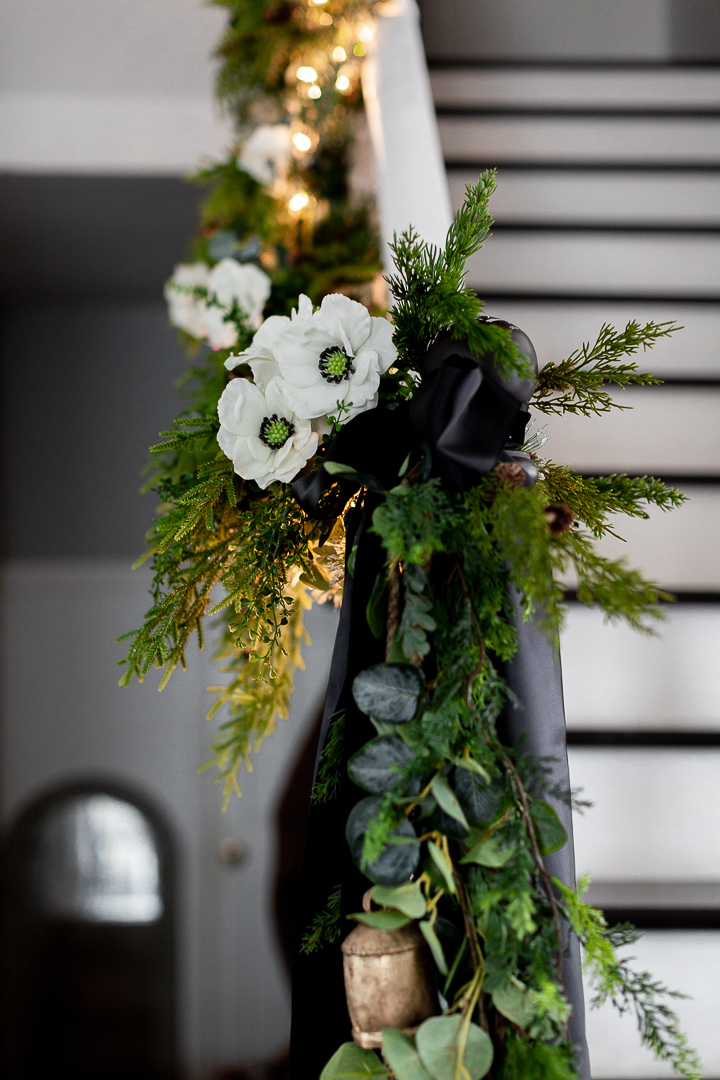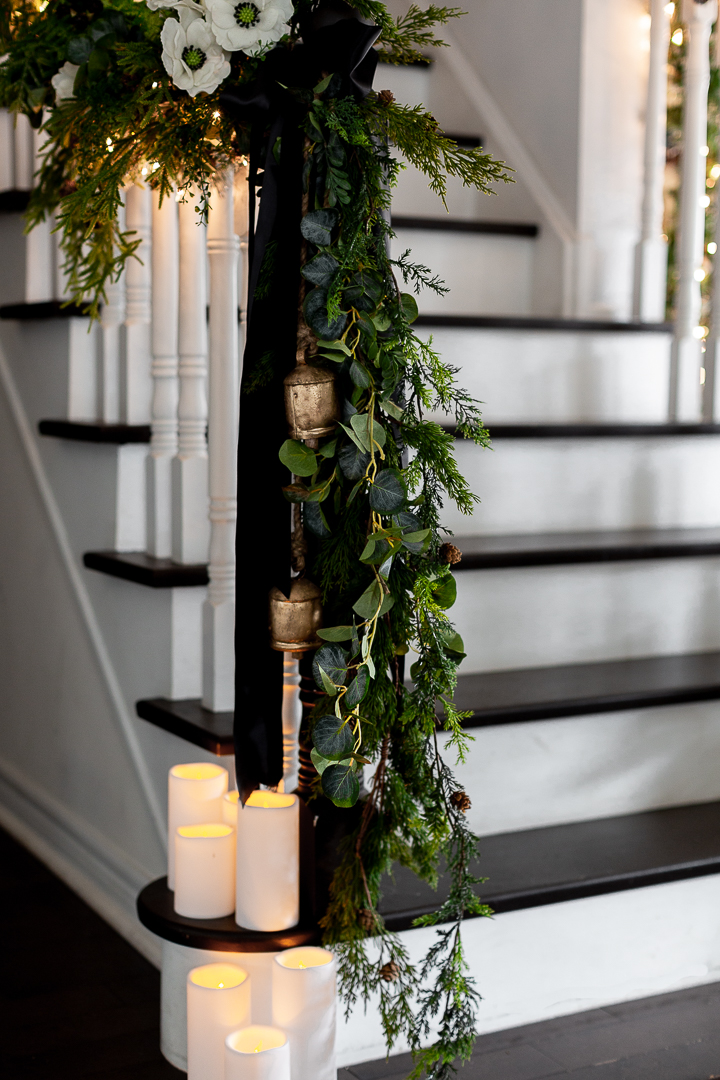 Some vintage bells and pillar candles at the bottom for more sparkle.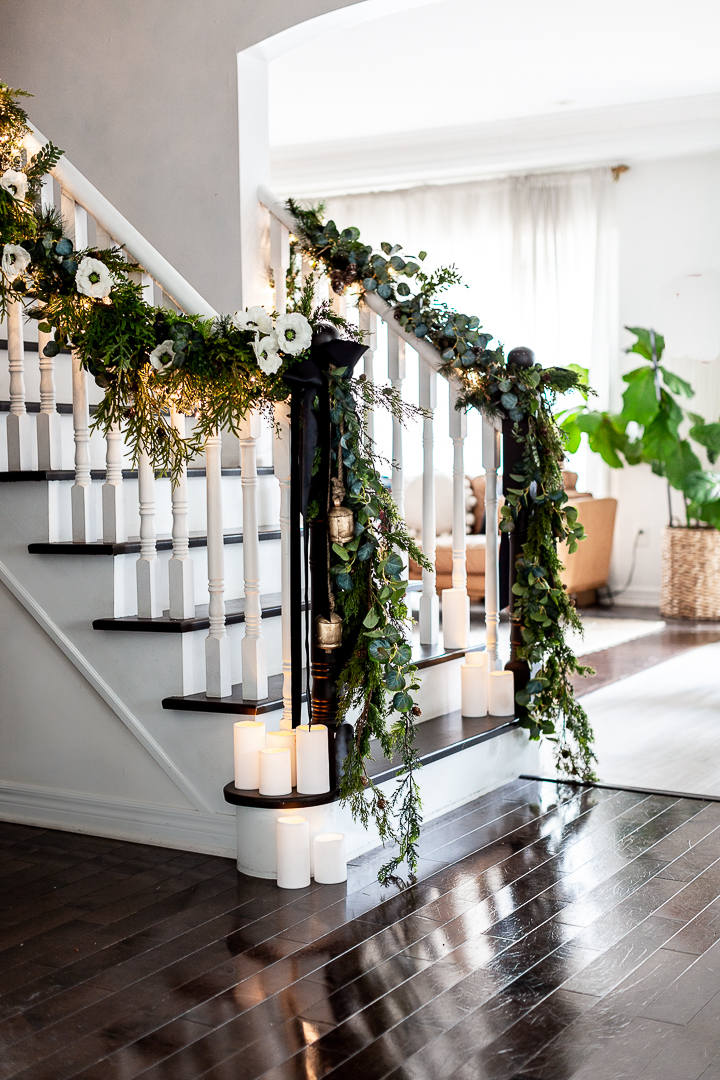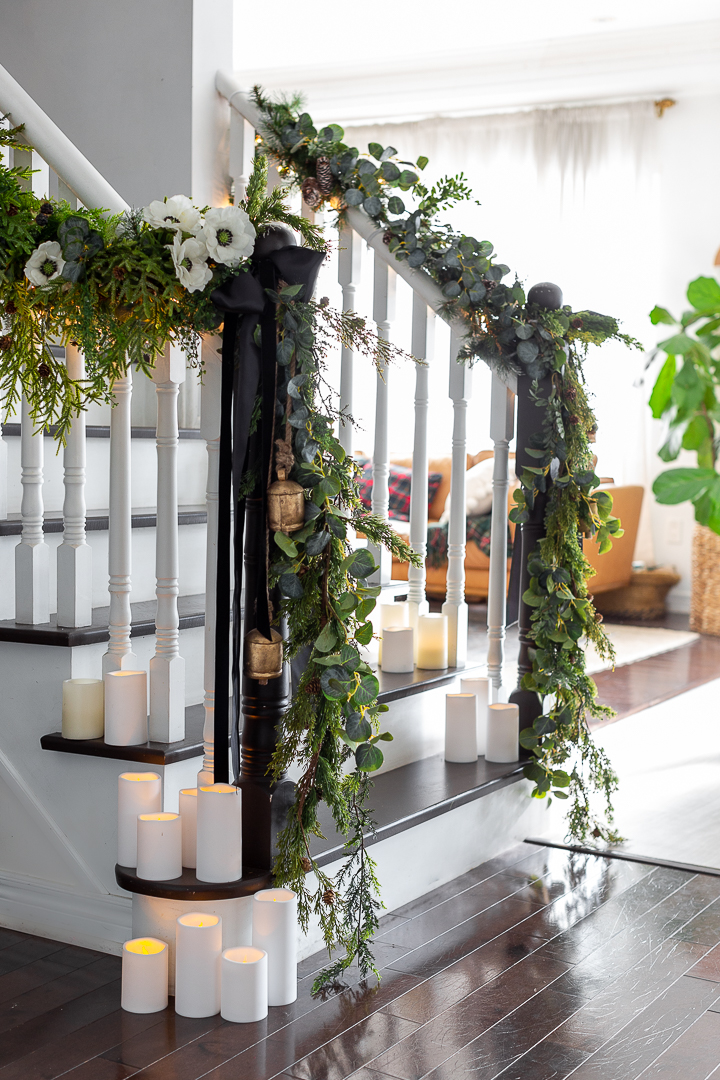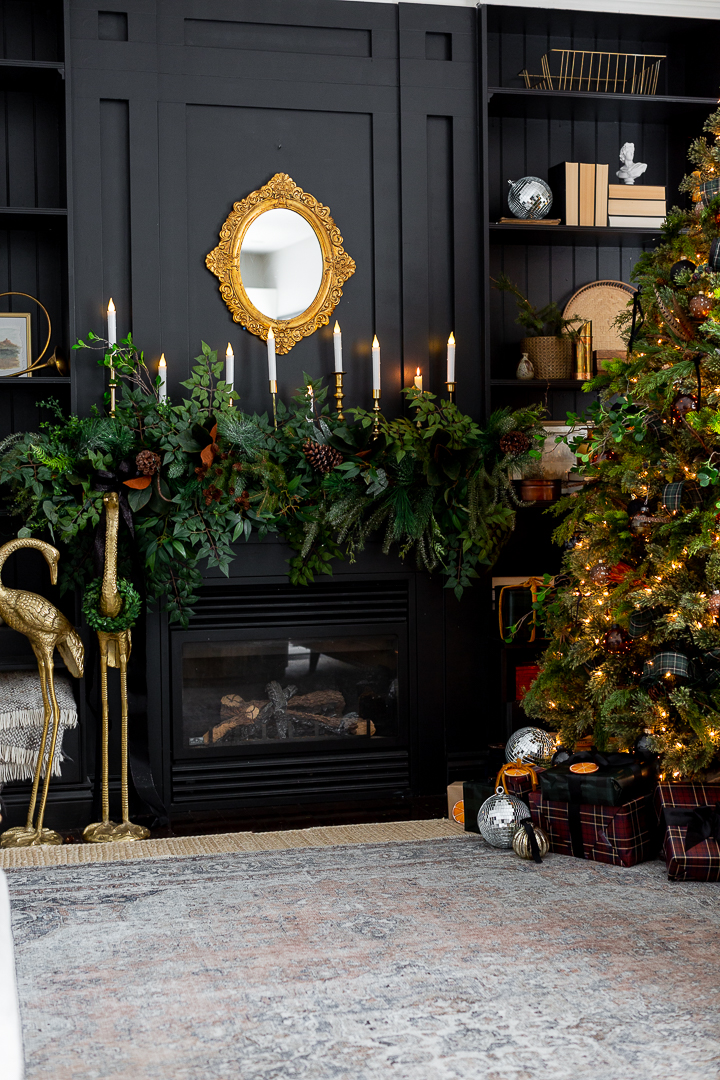 I share our moody family room last week HERE. It truly is so cozy.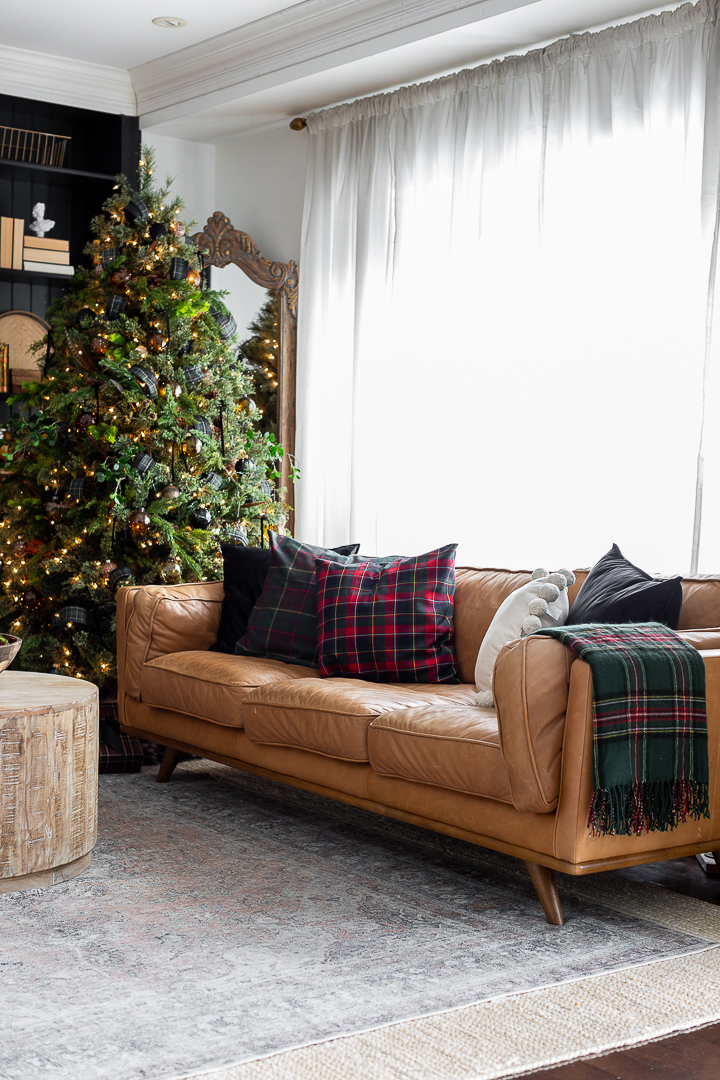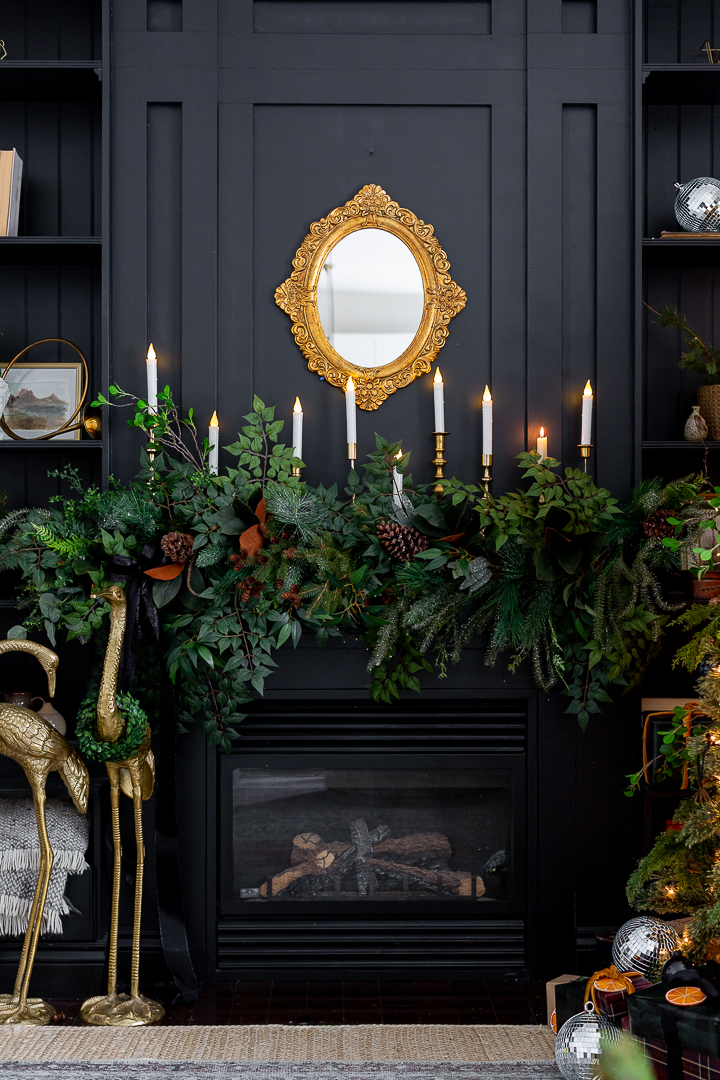 I had so much fun putting the mantel together. I used seasonal and non seasonal greenery as you can see.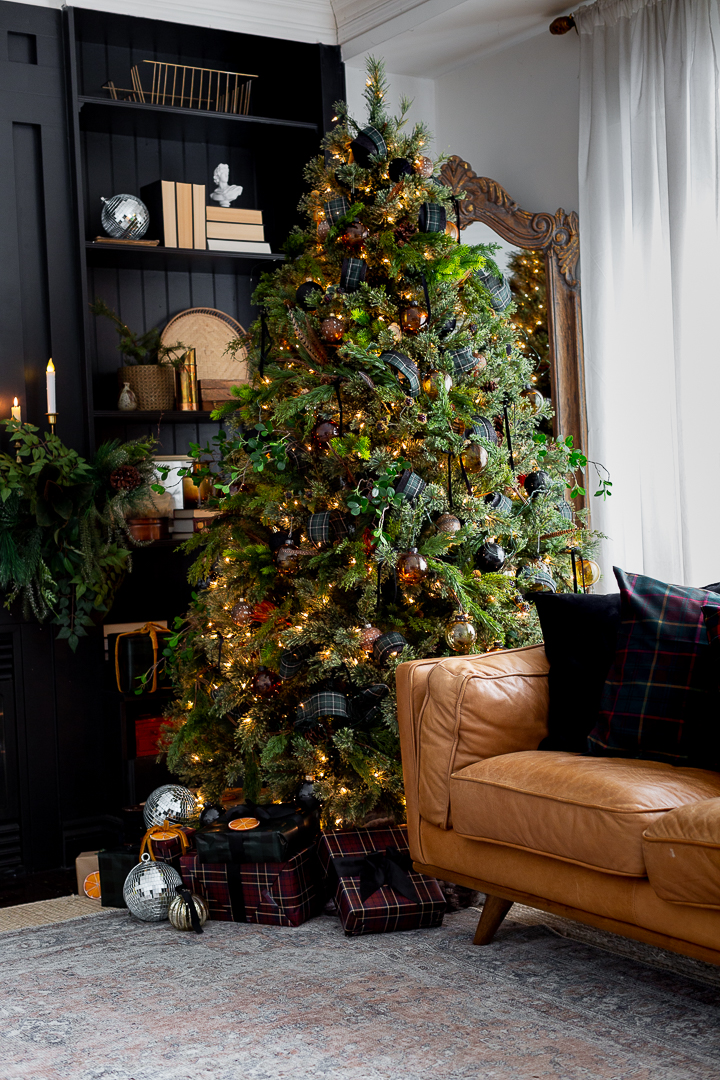 The tree this year has DIY bulbs only.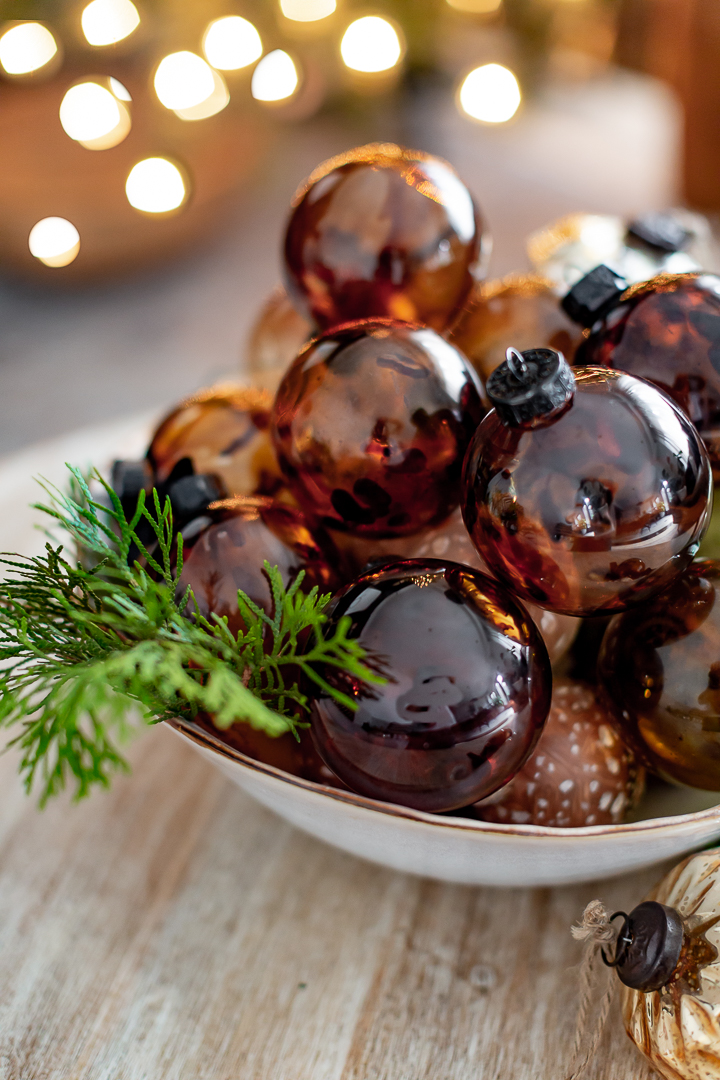 You can see how I made THESE HERE.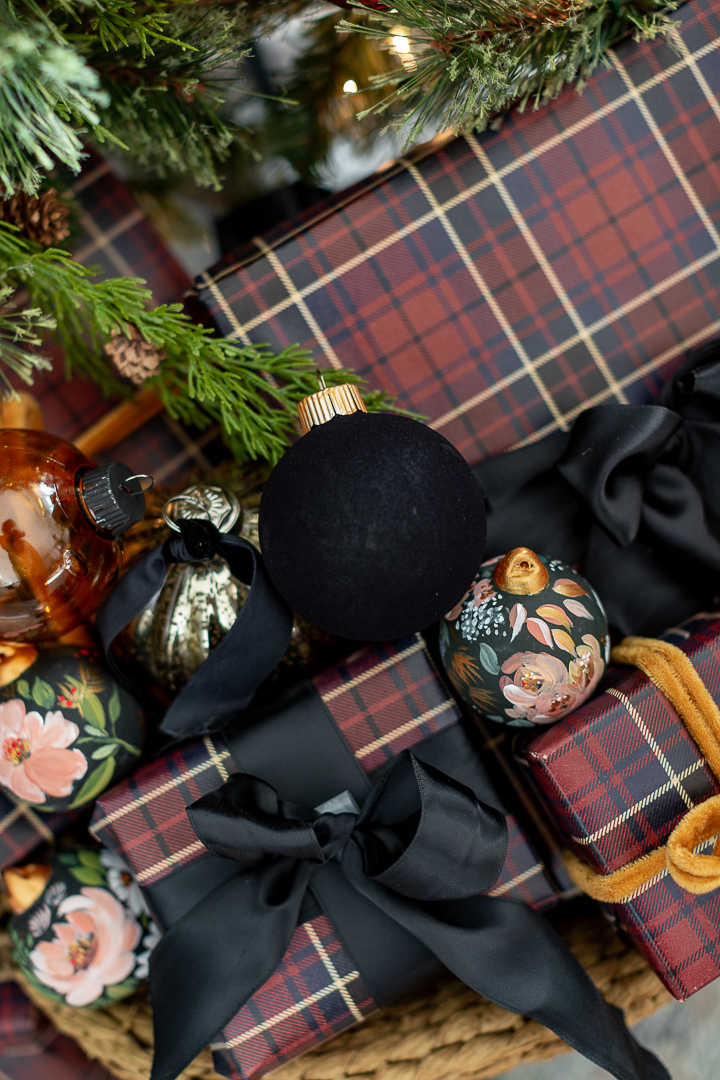 And THESE HERE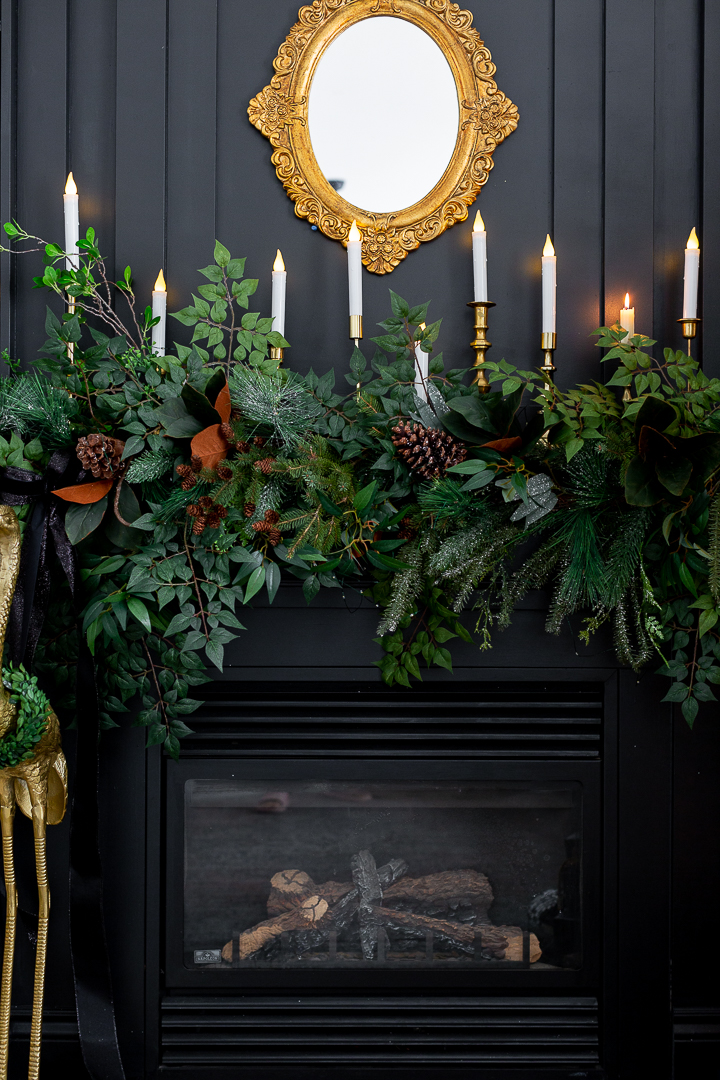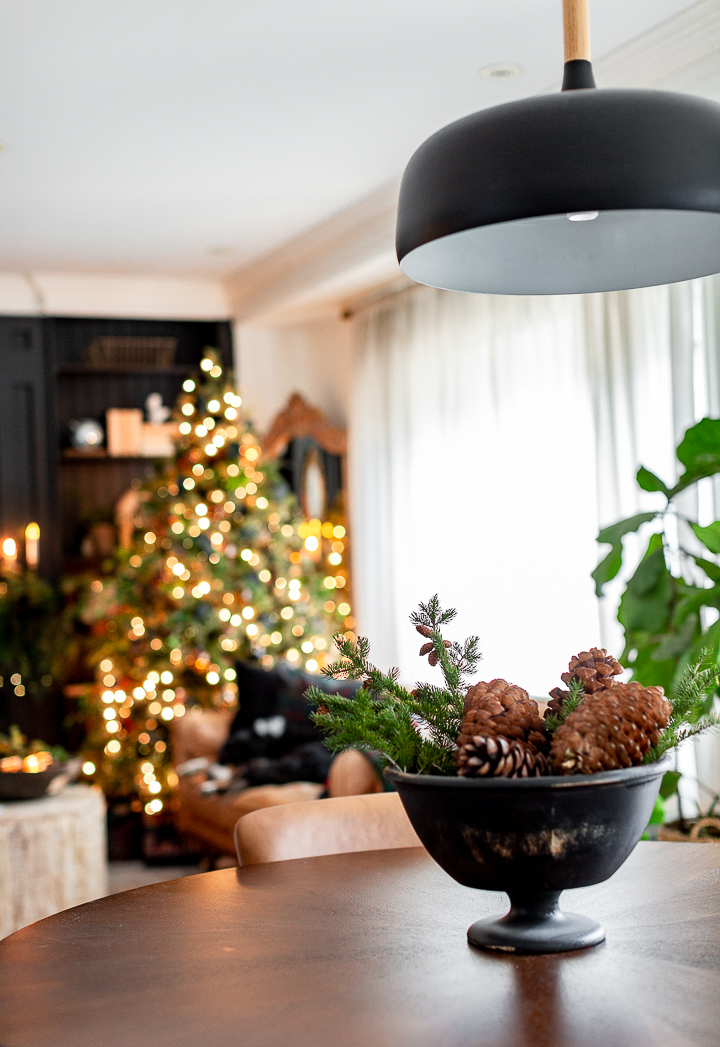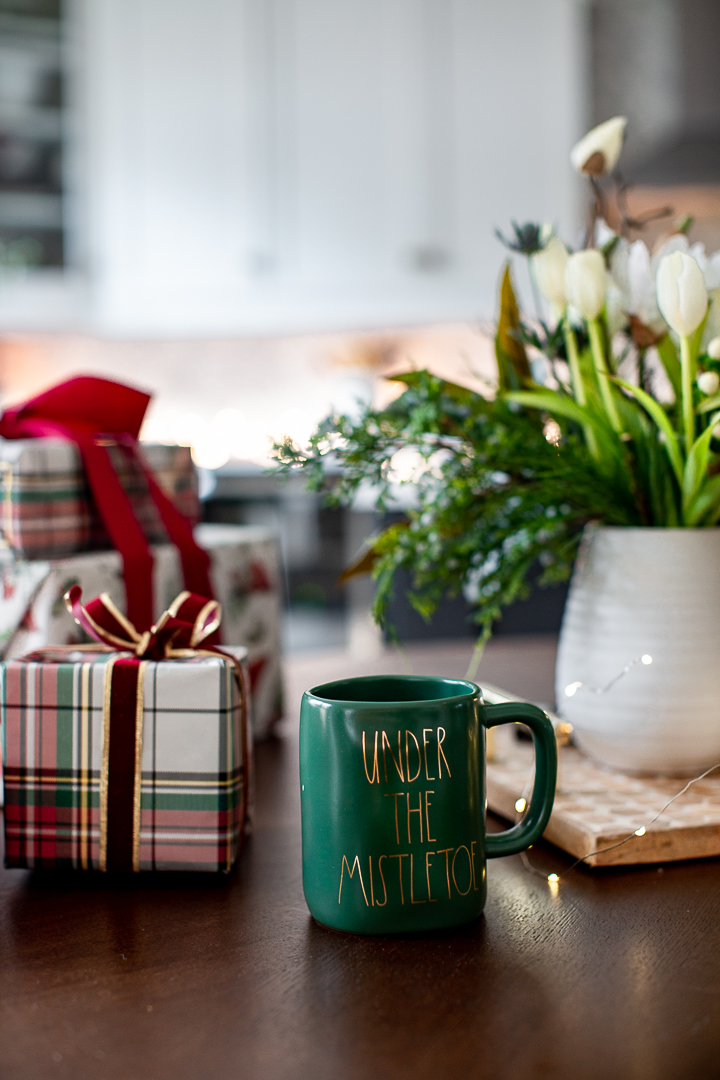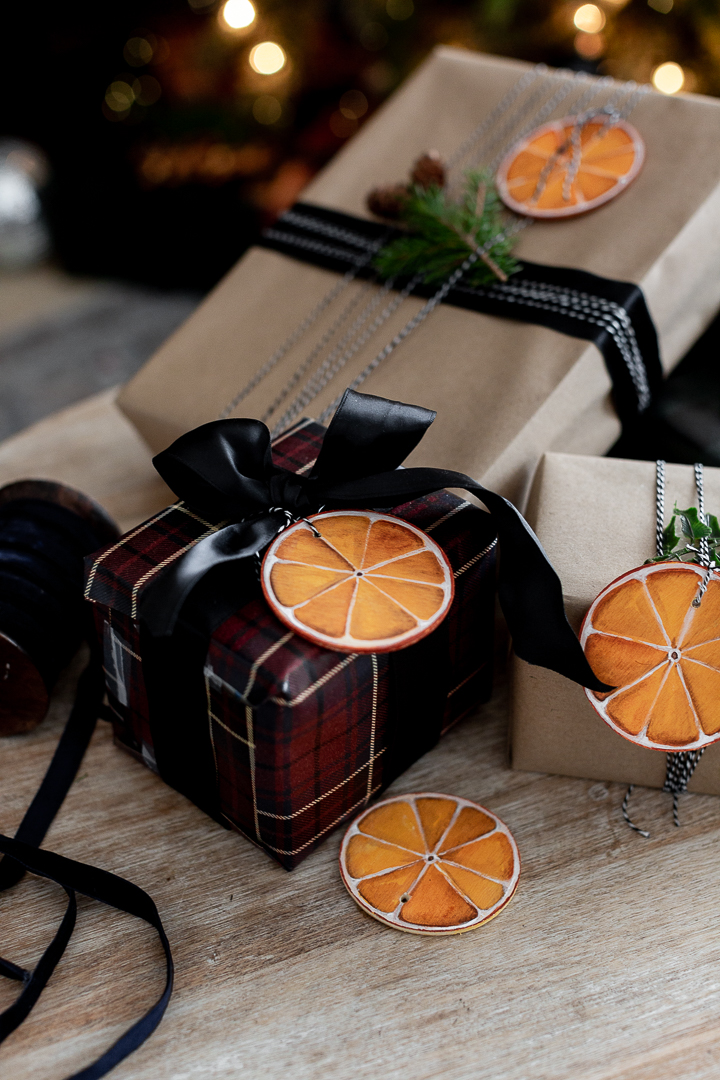 Later on this week, I'll share how I made these cute wooden slice orange gift tags. Aren't they cute?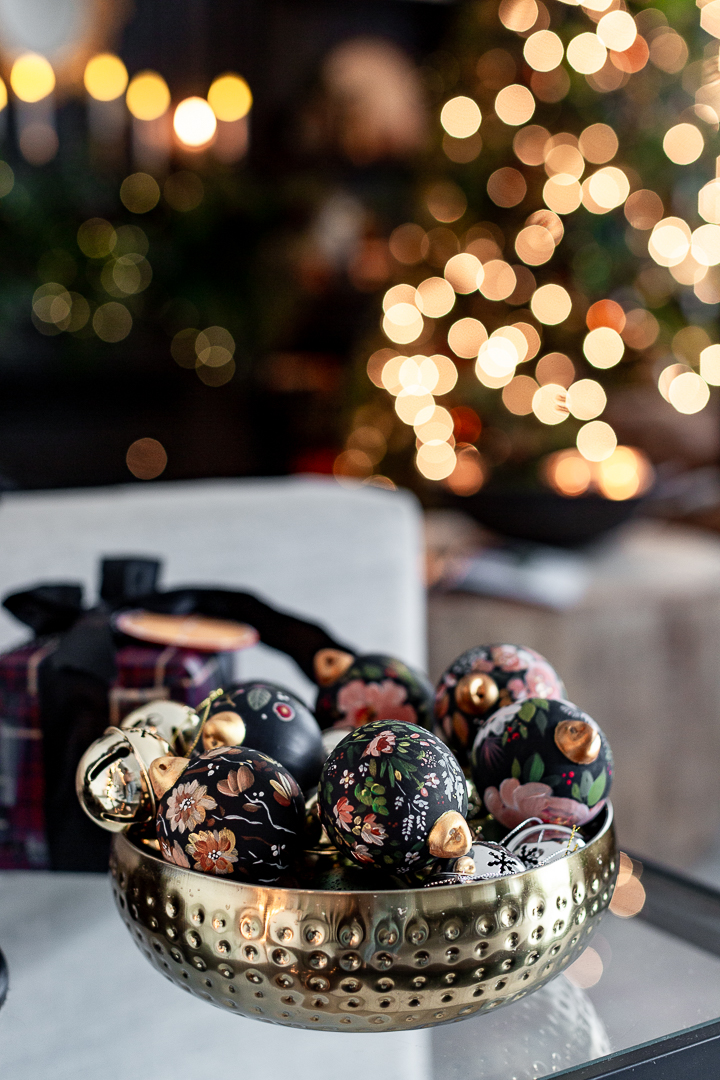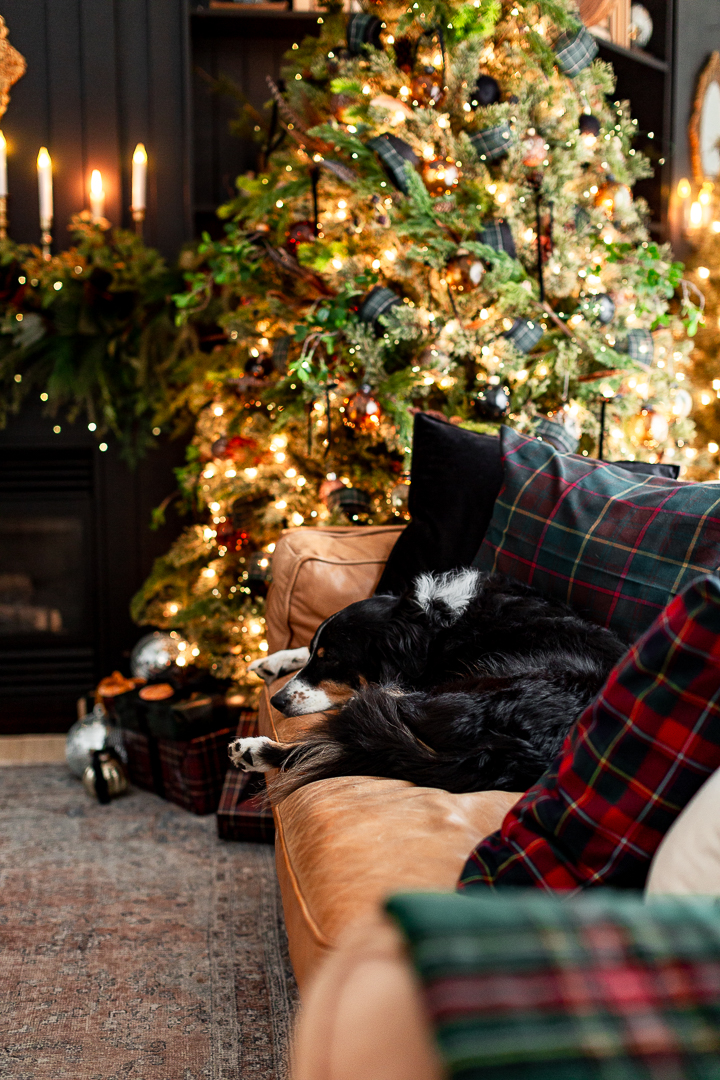 I leave you with this photo of Brody all cozy and sweet.
Thank you so much for coming along with me. Please make sure you visit my friend Jennifer to see her beautiful home.