Today I'm happy to be joining my friends on Seasons of Home hosted by my dear friend Kristen. Today we'll be sharing some beautiful fall arrangements.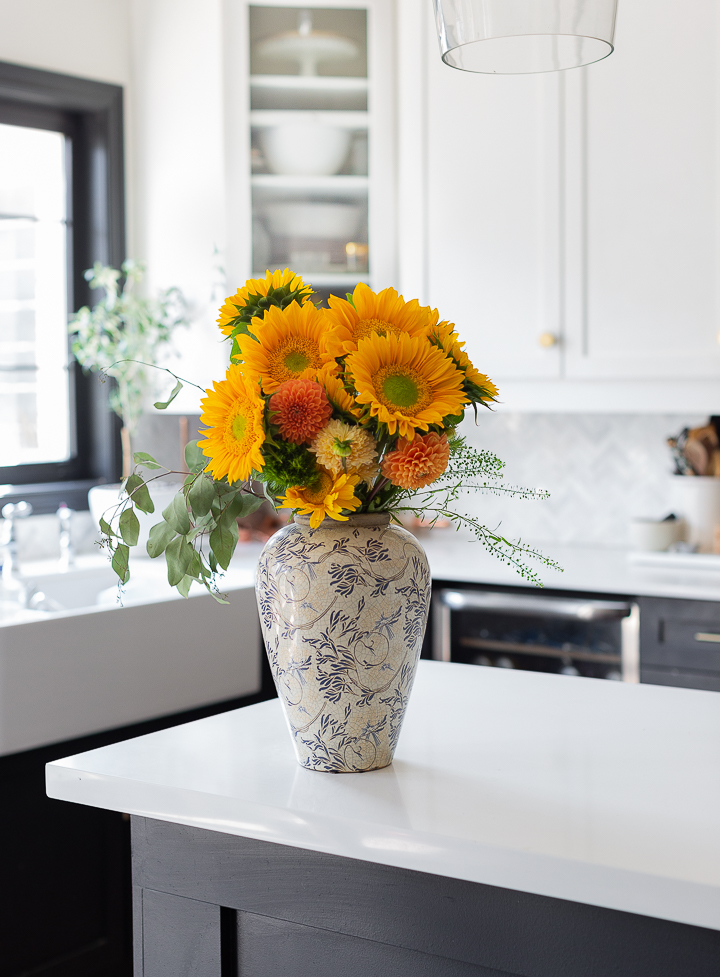 Hello friends. I hope your weekend is going great so far. It's been a gloomy kind of weekend but perfect to snuggle and watch some Netflix. We binged watched Love on the Spectrum yesterday. It's one of the most endearing and sweet shows I've ever watched. 🙂 As you might know, I took the summer off to spend time with my family and didn't post here much but I did post several fall arrangements on Instagram. All of them are made from grocery store flowers and or cut from our yard.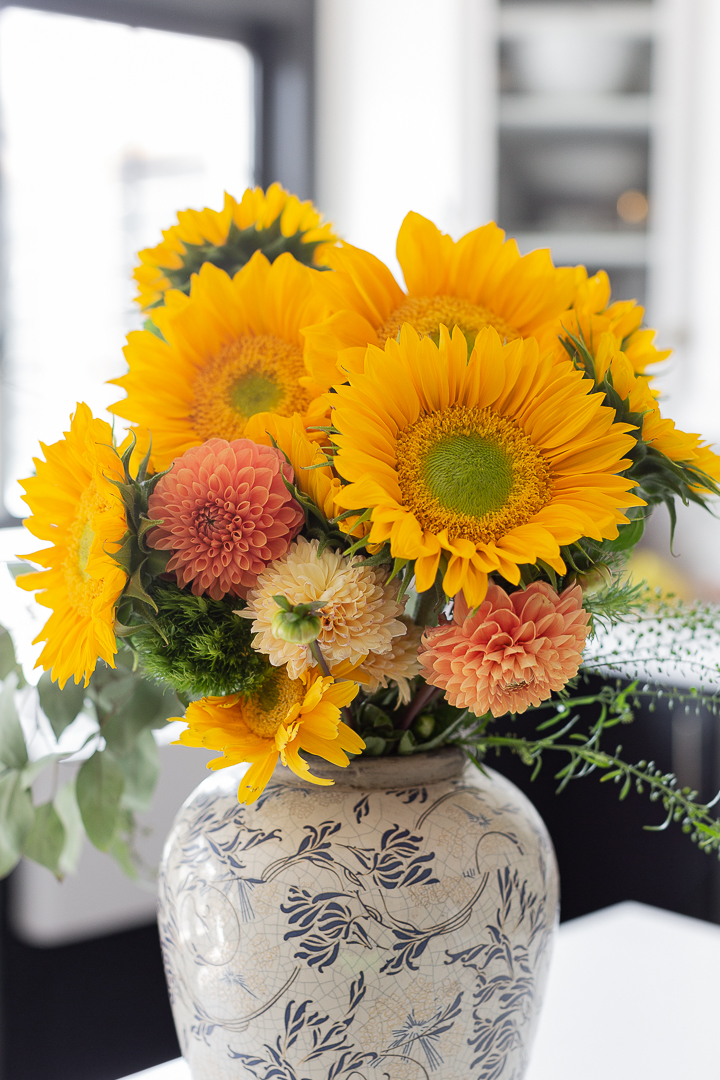 In this one I mixed some sunflowers with a few dahlias.  I love these with the yellow center.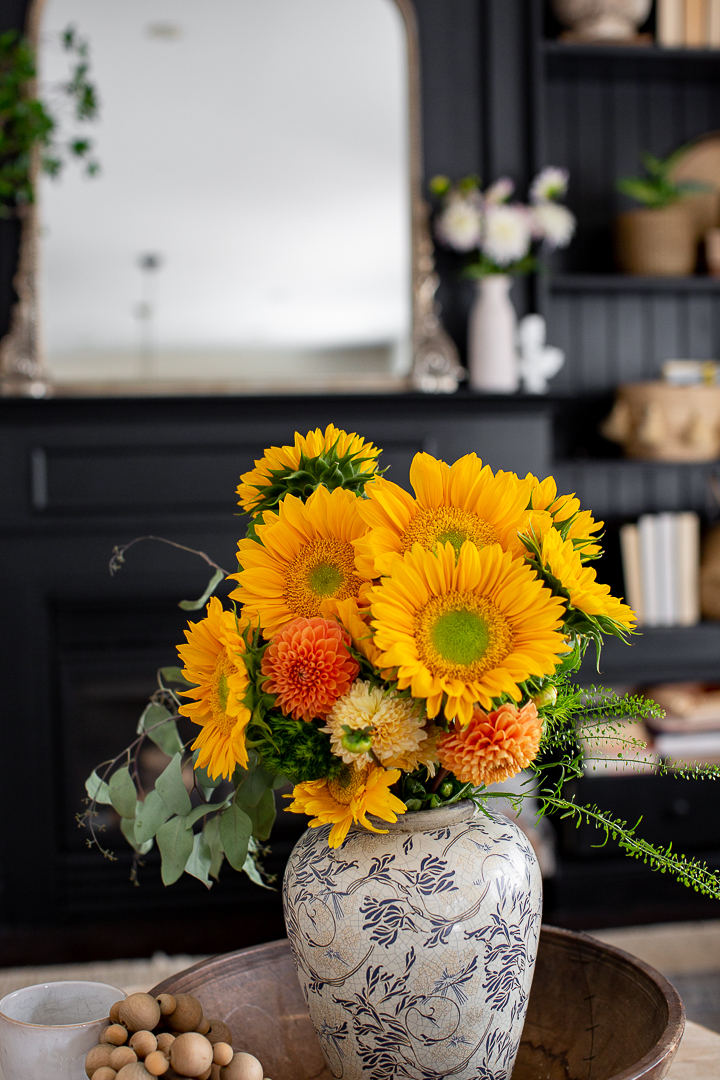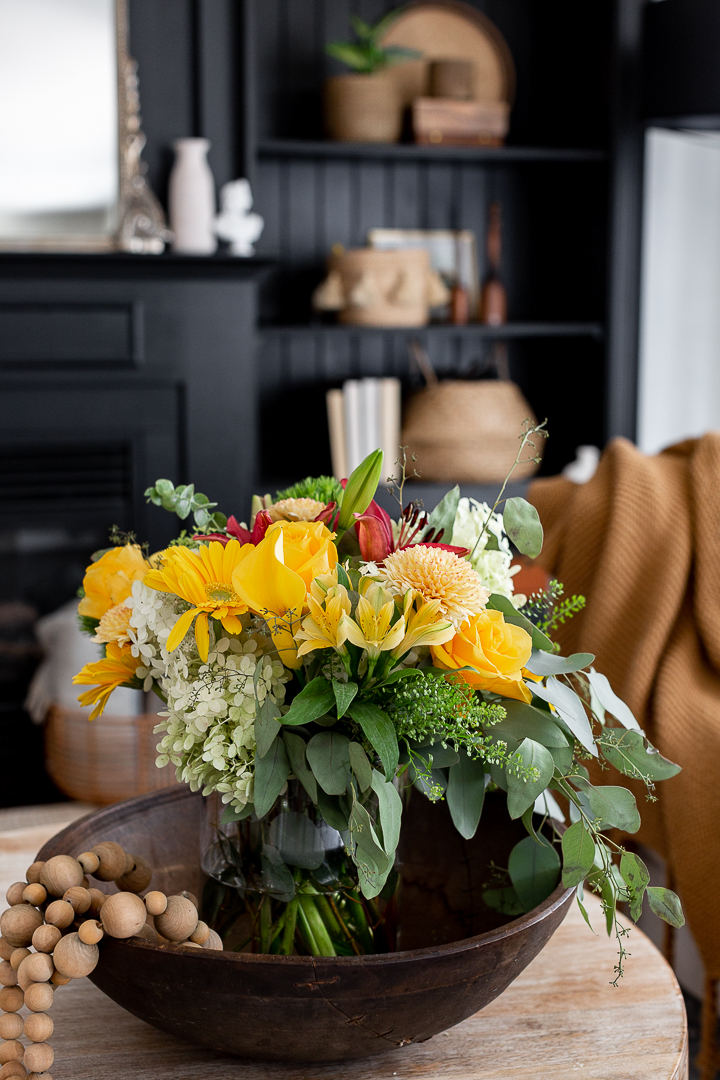 In this one I used a variety of yellow flowers including roses, gerber daisies and some hydrangeas from the backyard.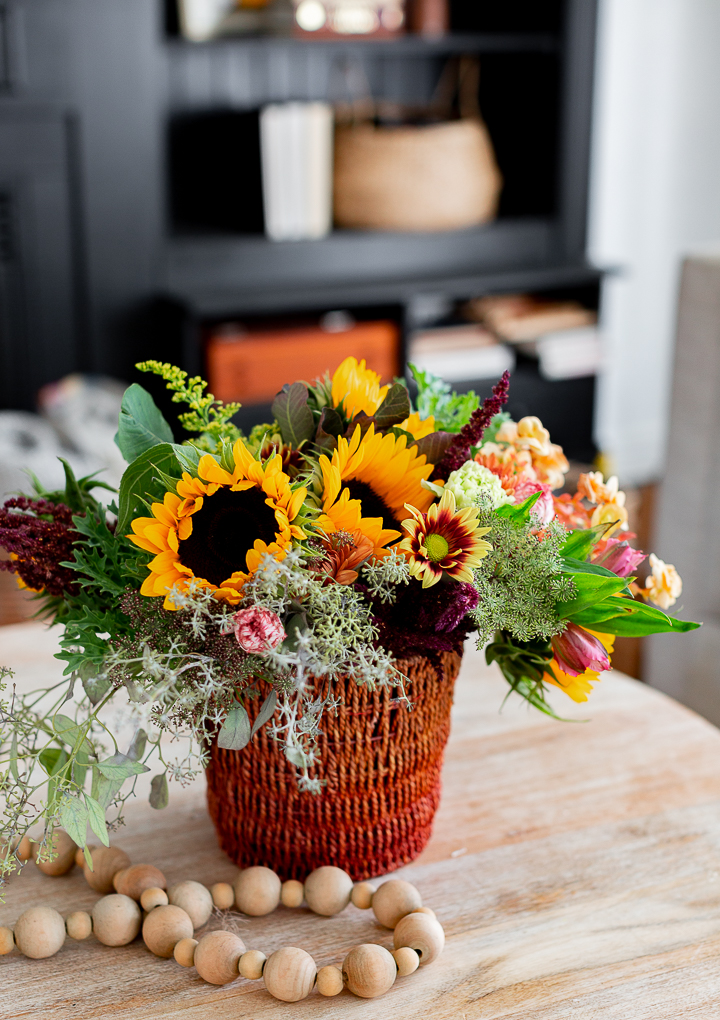 This one is probably one of my favourites because it's very festive and I think it captures fall perfectly. I found the little basket at the thrift store. I placed a vase inside and started by adding the greens including, some ornamental cabbage.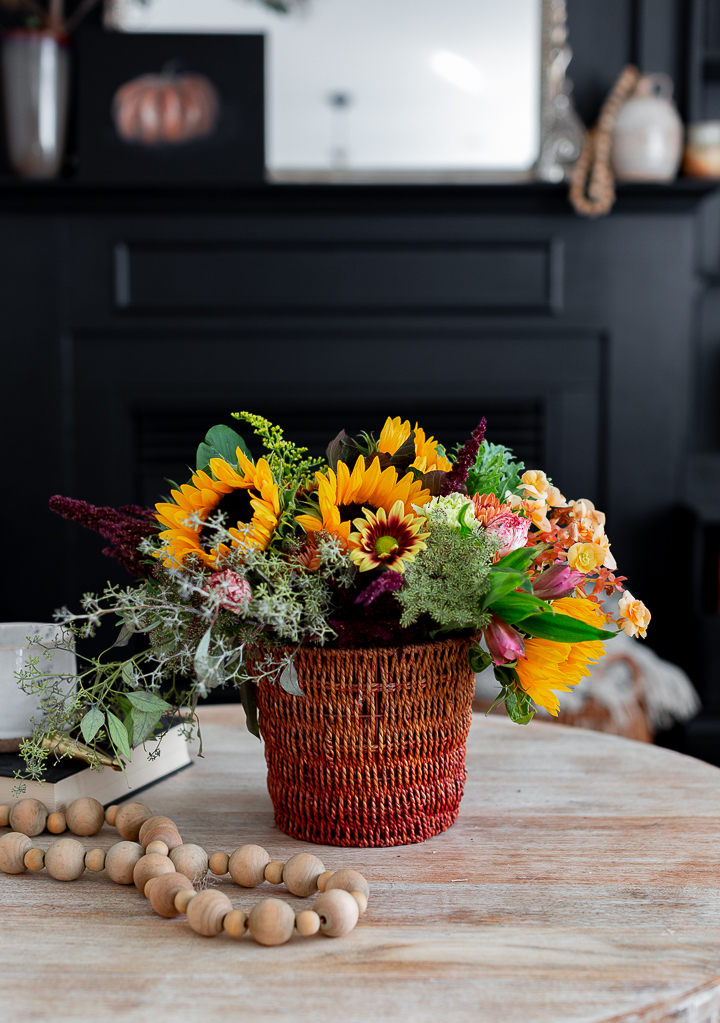 I also cut some yellow flowers from my backyard to fill in some spaces.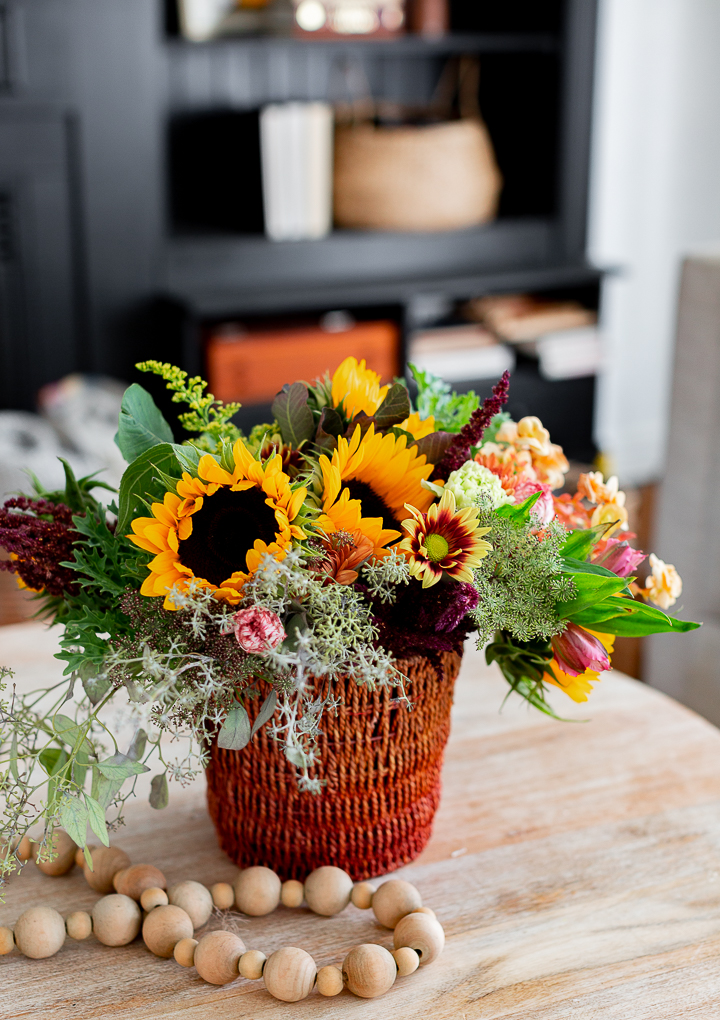 I added some mums, some golden rod from the side of the road and I think it looks life fall.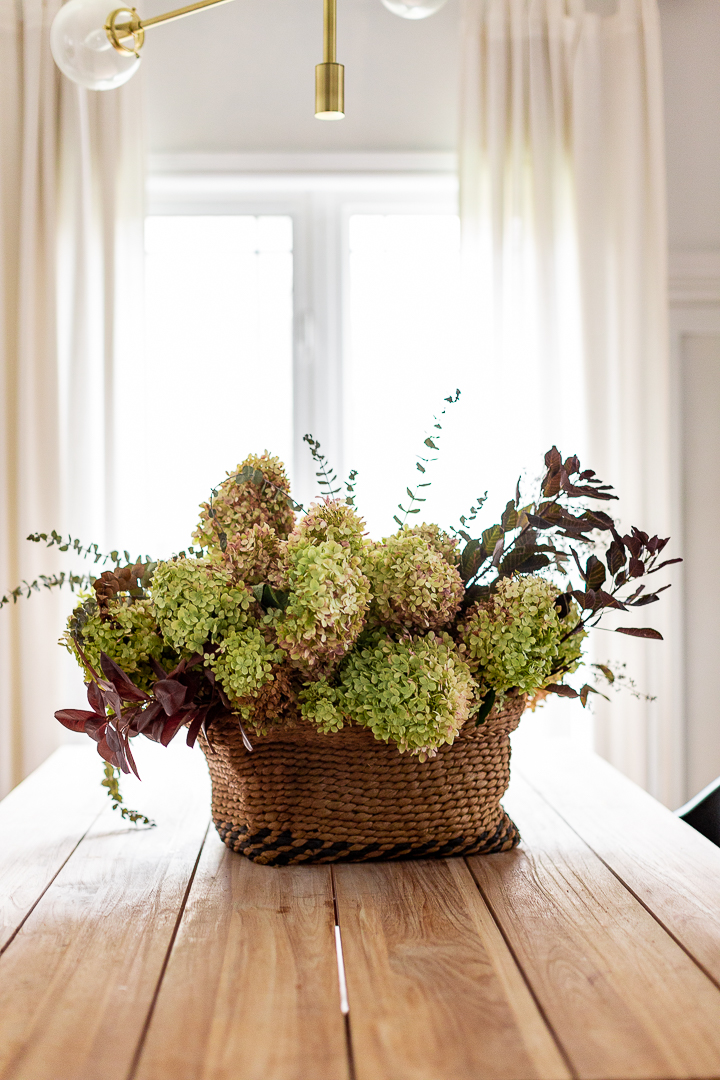 Last but not least is this rustic hydrangea arrangement. My limelights hydrangeas are turning but I think these will dry even prettier. I looked for ones with some brown areas to add to the fall feel.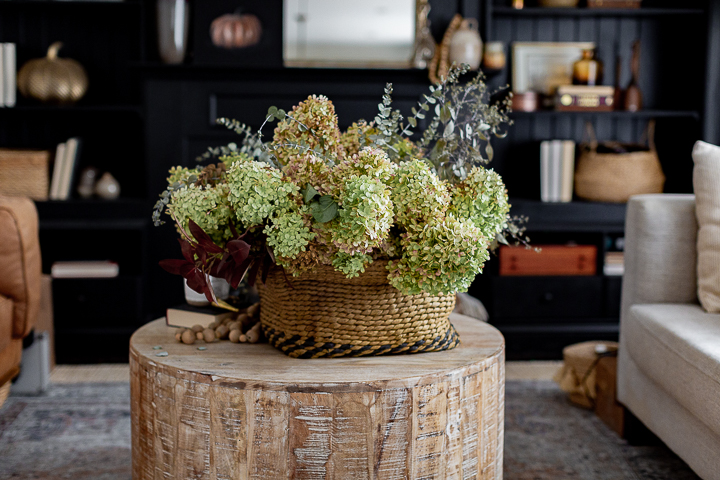 I added some dried eucalyptus as well which makes it smell so pretty.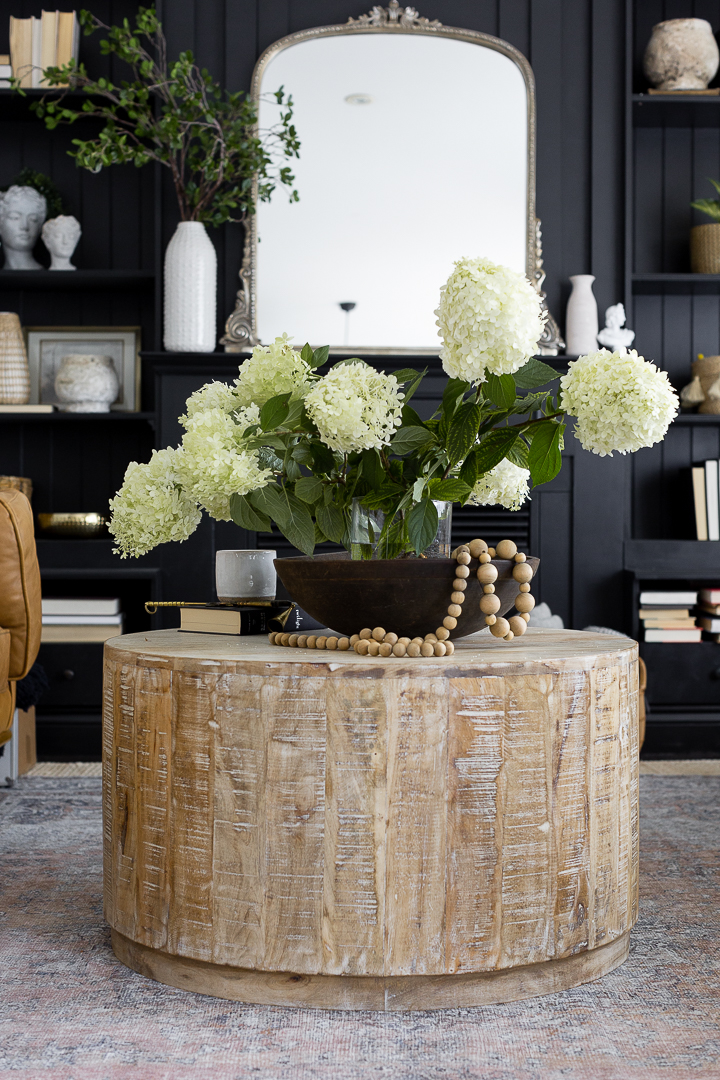 Here's one I did in the summer while they were blooming…:)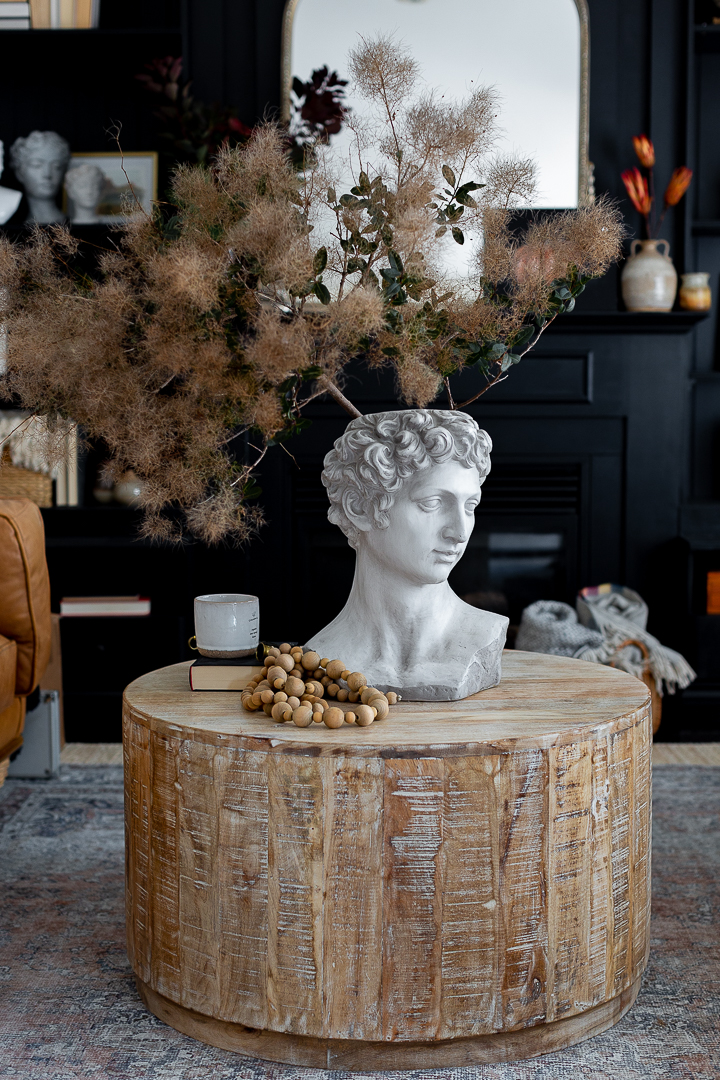 And here is a very whimsical arrangement of a smoke bush branch in a planter bust. So fun. Fall offers so many beautiful flowers and below are more stunning arrangements from my friends. They're gorgeous aren't they? Make sure you head on over and check them out. 
Ella Claire & Co. | Dear Lillie Studio | Inspired by Charm | Handmade Farmhouse
Zevy Joy | Azure Farm | Craftberry Bush | French Country Cottage