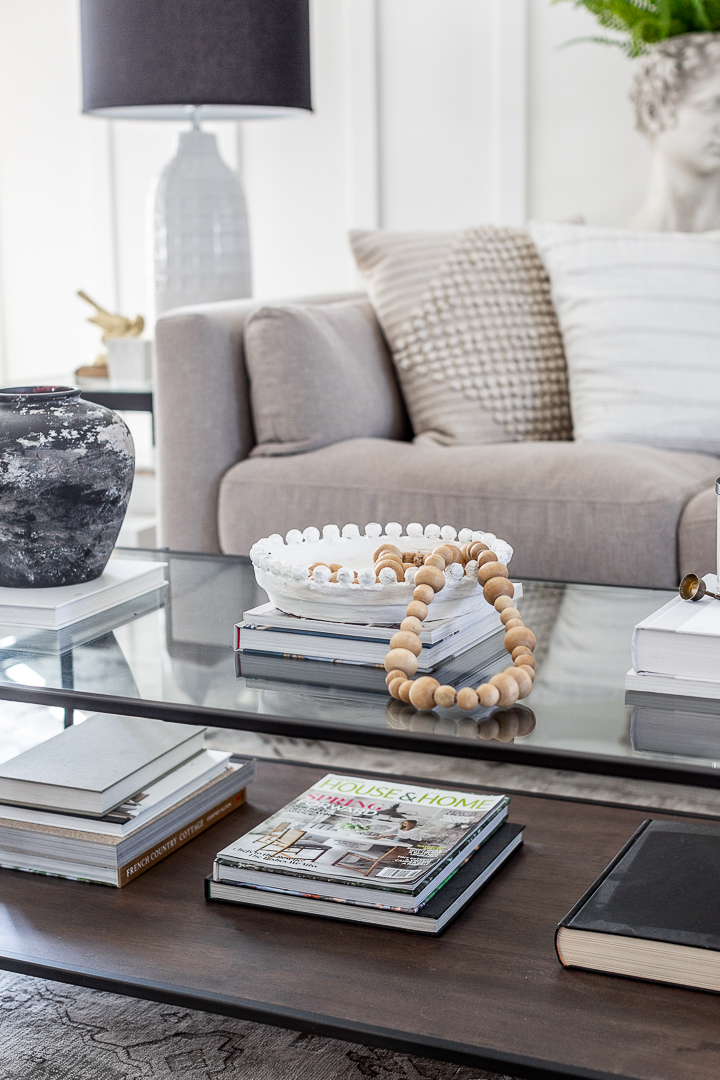 Hi friends! I hope you had a nice weekend. It was nice and sunny but so windy that it made it a little too cold to enjoy a nice walk.  Today I want to share how to make this beaded ceramic decorative bowl. Which is a little rough around the edges. No pun intended…ha.
I like how it turned out but for next time, I'm going to use air drying clay or THIS product and make the beads which I think would yield better results.
This is the second project in a row that didn't turn out as nice as I had envisioned and though it made me feel a little discouraged, I still wanted to share it with you.
Materials:
Terracotta Saucer
E6000
All purpose drywall compound
Marbles or Expoxy putty to make the beads.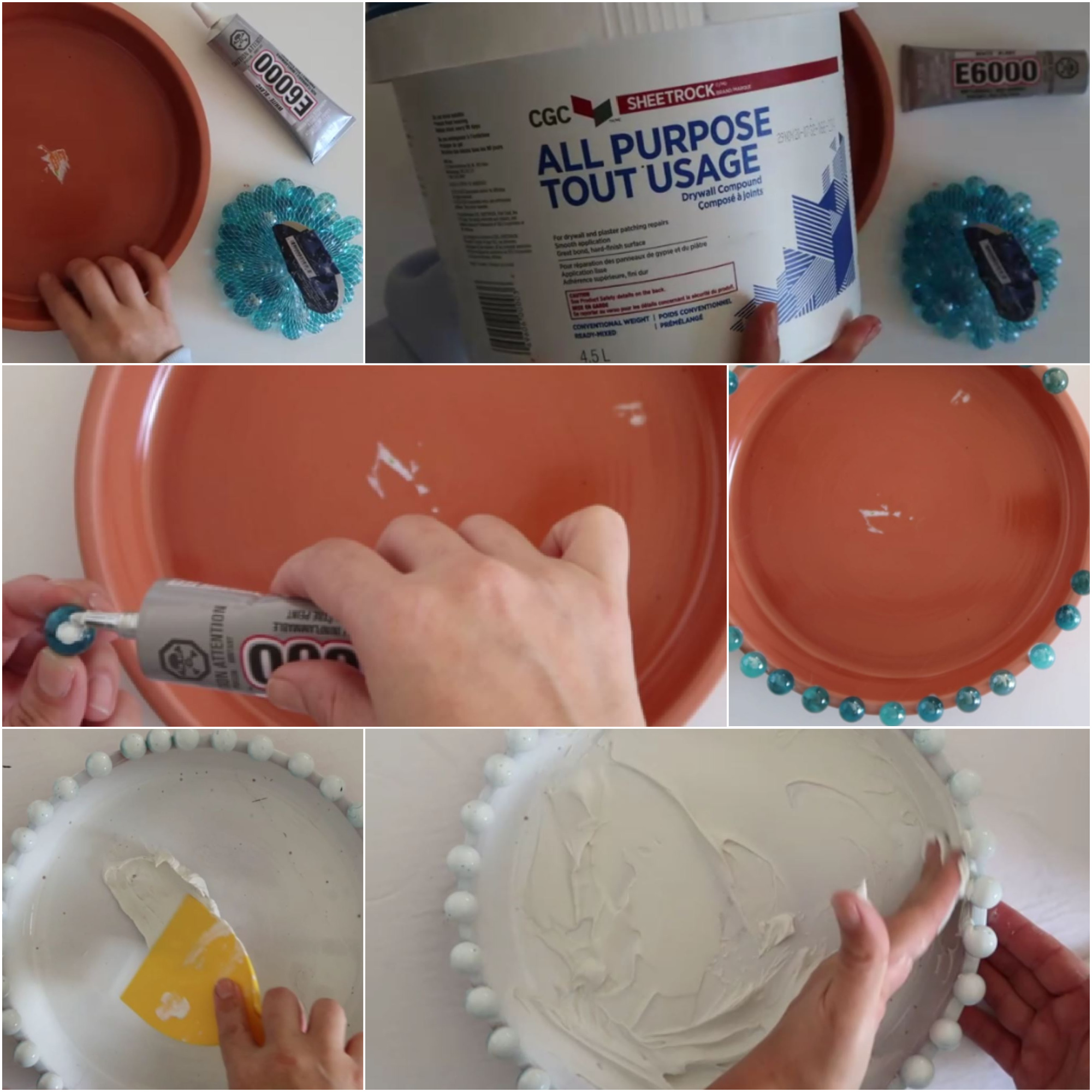 I picked up a terracotta planter saucer and the marbles from the Dollar Store.
I then used E6000 to attach the marbles. I also used a little bit of hot glue to hold them in place while the E6000 dried.
I sprayed painted the entire thing with white spray paint (not pictured)
Once dry, I put some drywall compound on the saucer and spread it with my fingers all through the saucer including the marbles.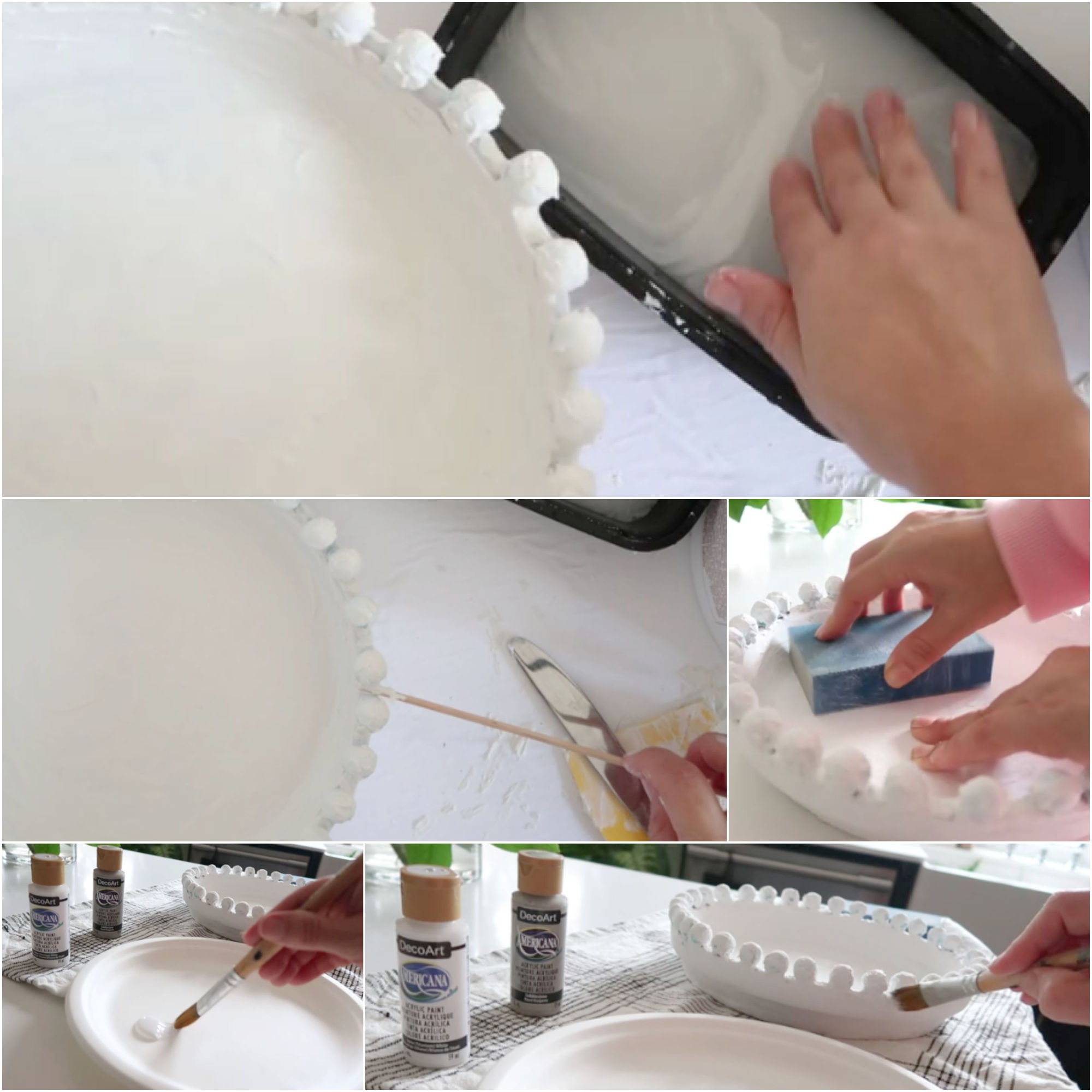 I used some water to smooth the compound and allowed to dry completely.
I then used a sanding block to sand some of the unevenness.
I used some white acrylic paint to touch up any areas that were still showing through and some gray paint to add a little distressing.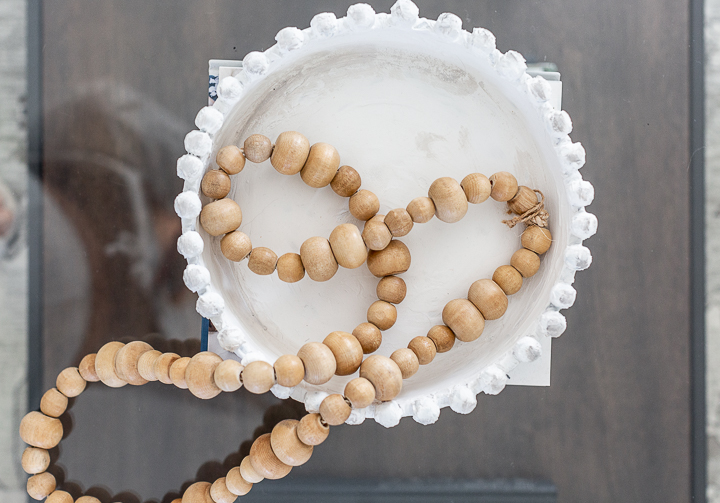 So here it is. Like I said before, I think this project has some potential to look great so I'm going to try it again.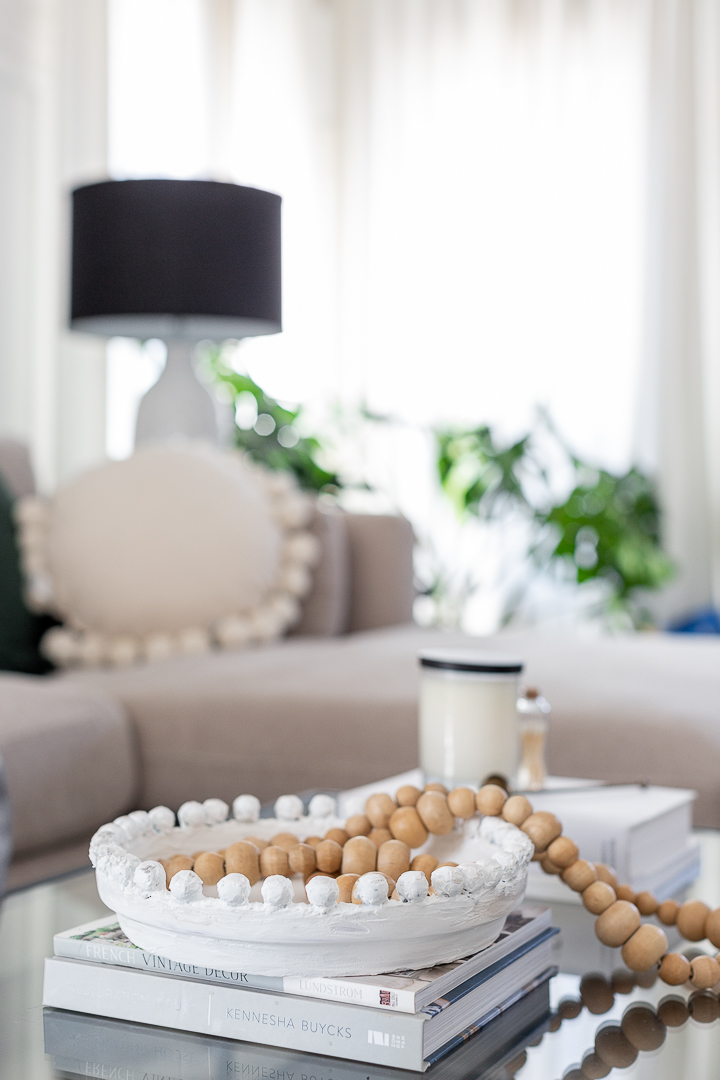 Here is a similar tray. This one looks like my tray after just spray painting it . Which is another great alternative but I wanted mine to look a little more 'rustic' like this ONE.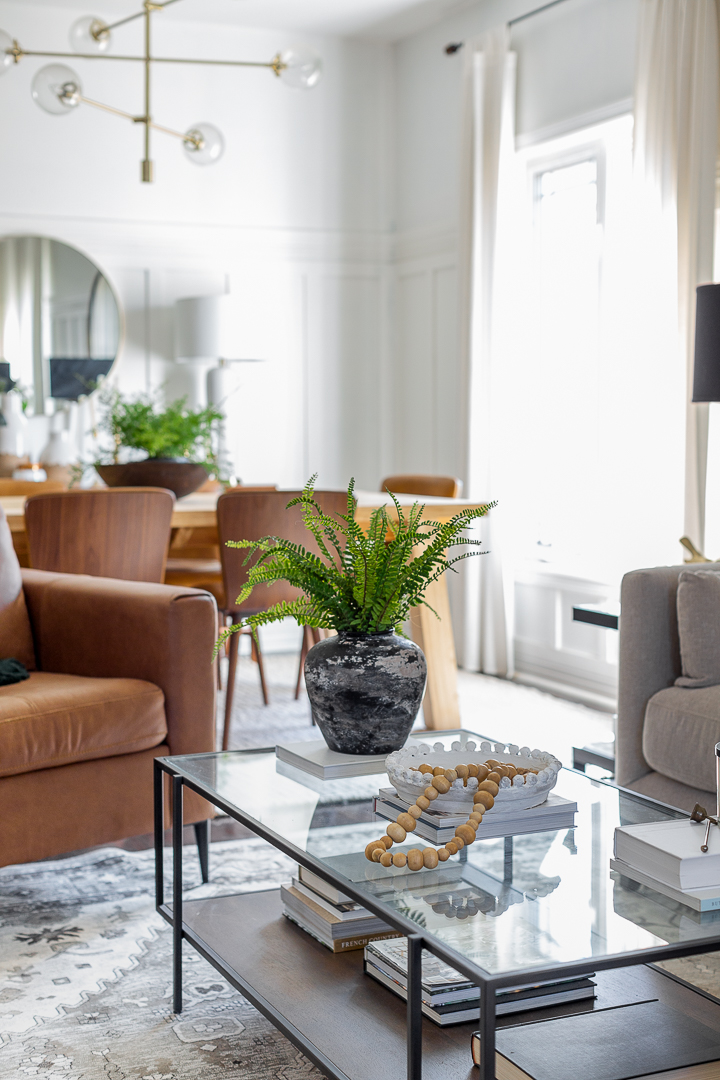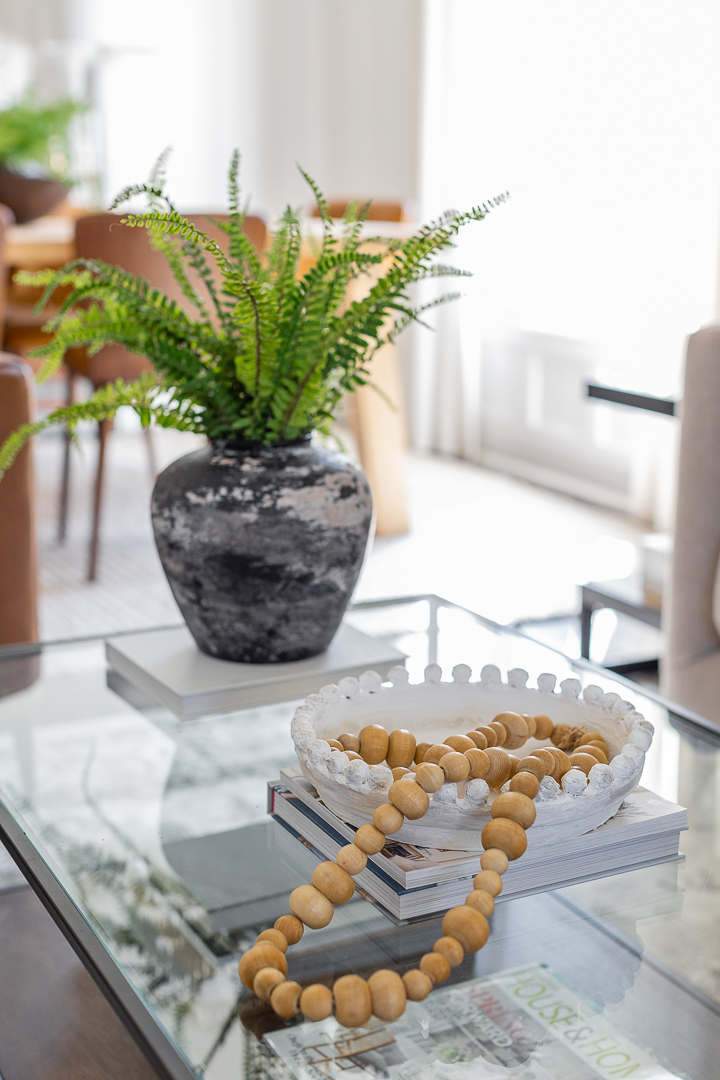 I'm looking forward to trying this again.. Stay tuned. 🙂
Thank you so much for stopping by today. Hope you have a great week ahead.
much love,
Lucy