In this post I convert an outdated thrifted glass vase into a beautiful pearlescent vase by using the new DecoArt Pearls paint.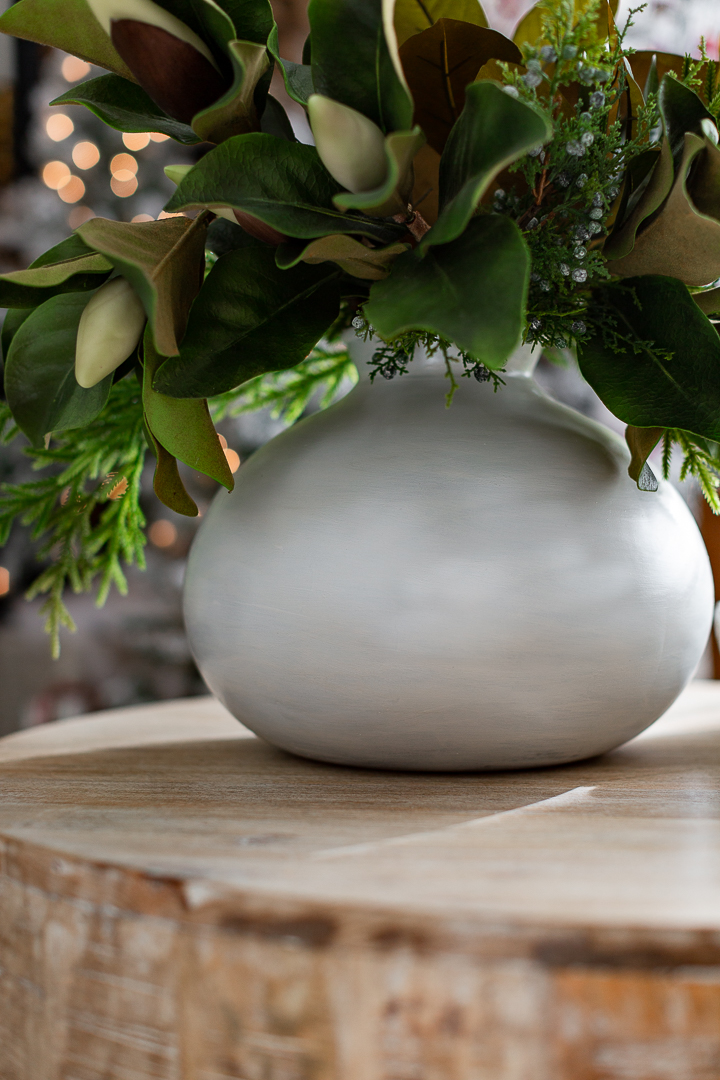 Hi again friends. I can't believe that's it's already Friday.  This week I've been a little discouraged with the current situation and as Christmas approaches I can't fathom the idea of not being able to not spend Christmas with my family. If in fact, they put more restriction on the amount of people gathered, then this will be the first time in my life that I haven't been with my entire family…:(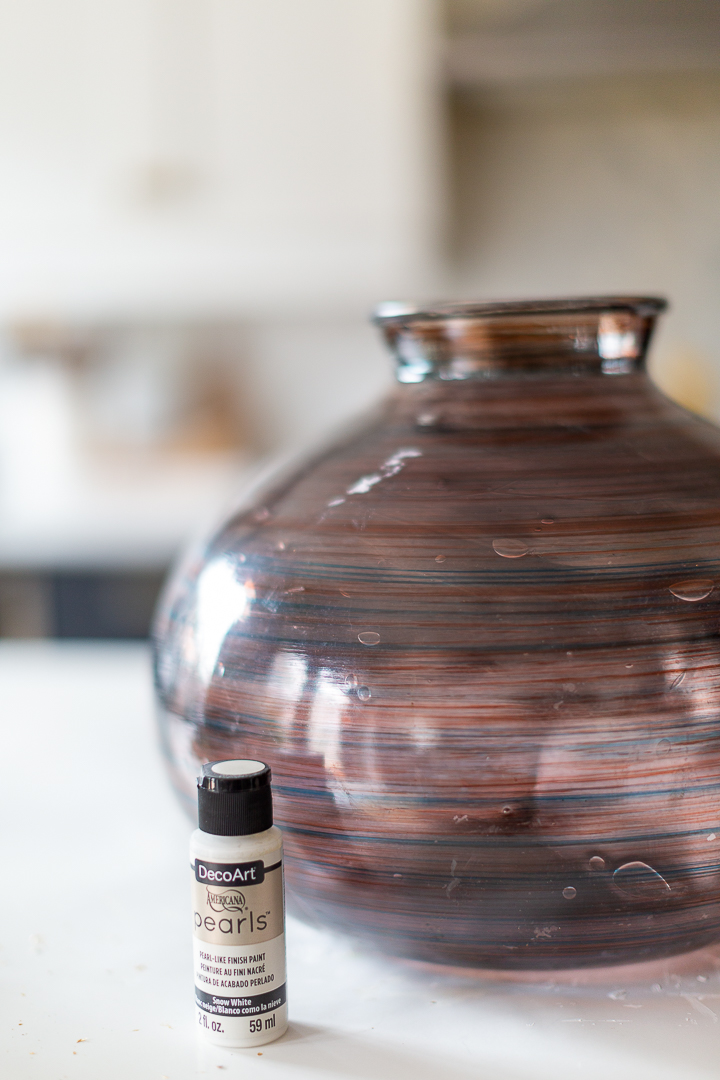 Anyway, today I want to show you how easy it was to turn an oudated vase from the thrift store into this beautiful pearlescent vase.
The first thing I did was spray paint a coat of primer on the vase and let it dry. Then I just simply applied two coats of the American  Pearls paint that gave it a gorgeous pearl like finish.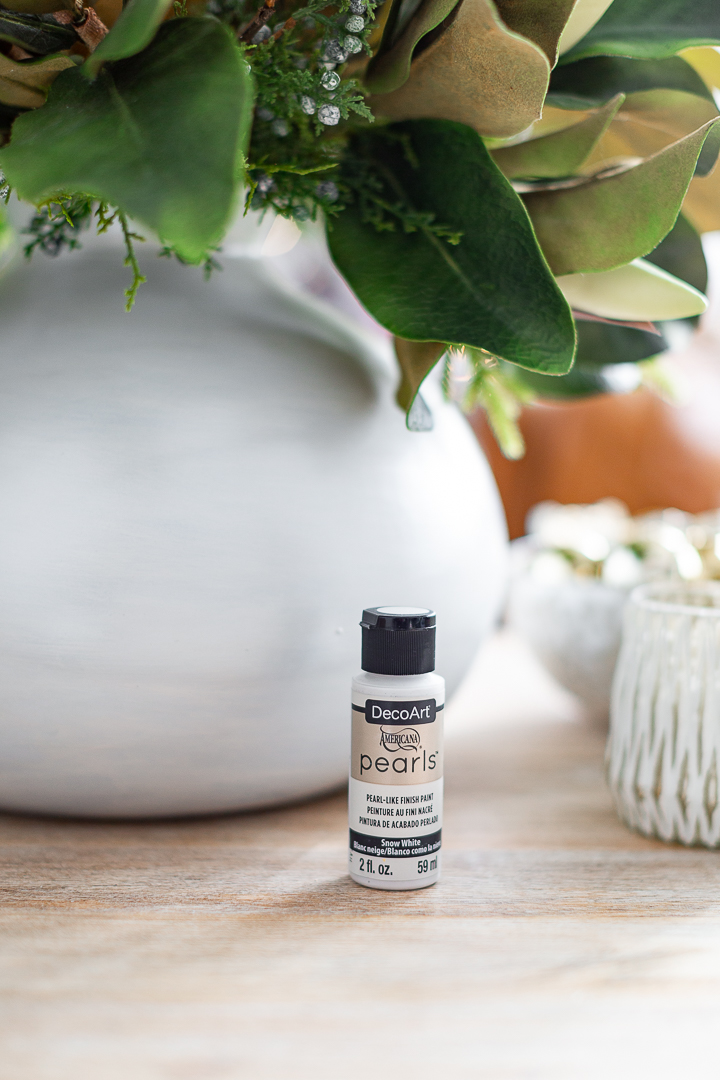 It's a little hard to capture the pearl effect on the photos, but the beautiful shimmer is there.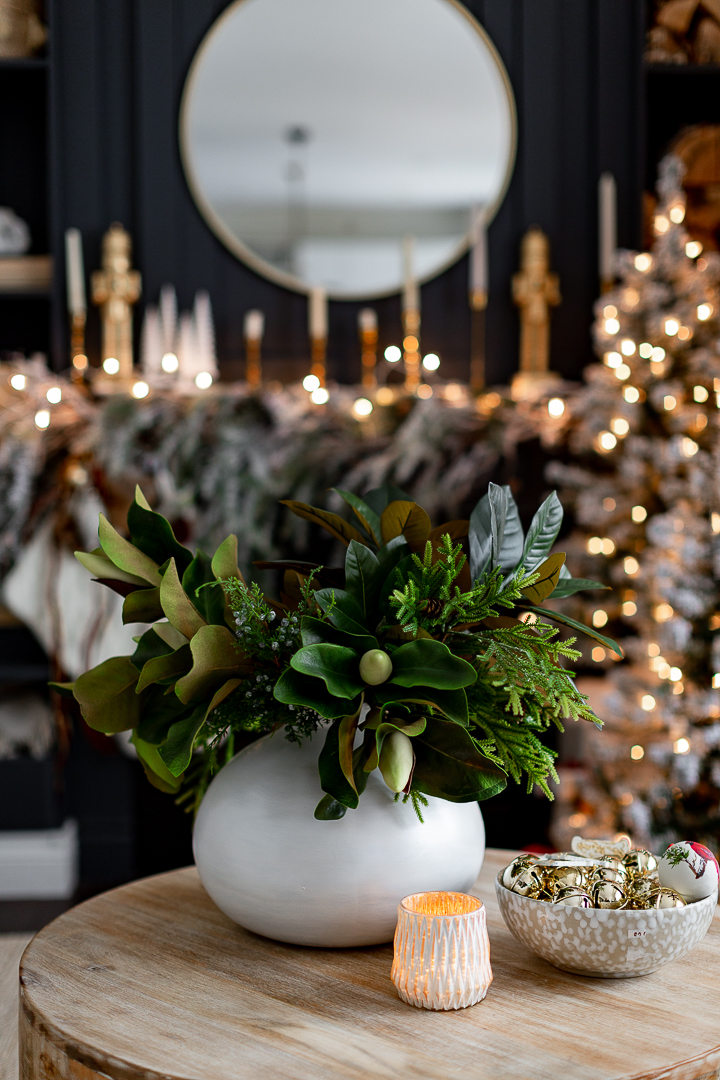 I love the shape of the vase and I think it's perfect for Christmas greens.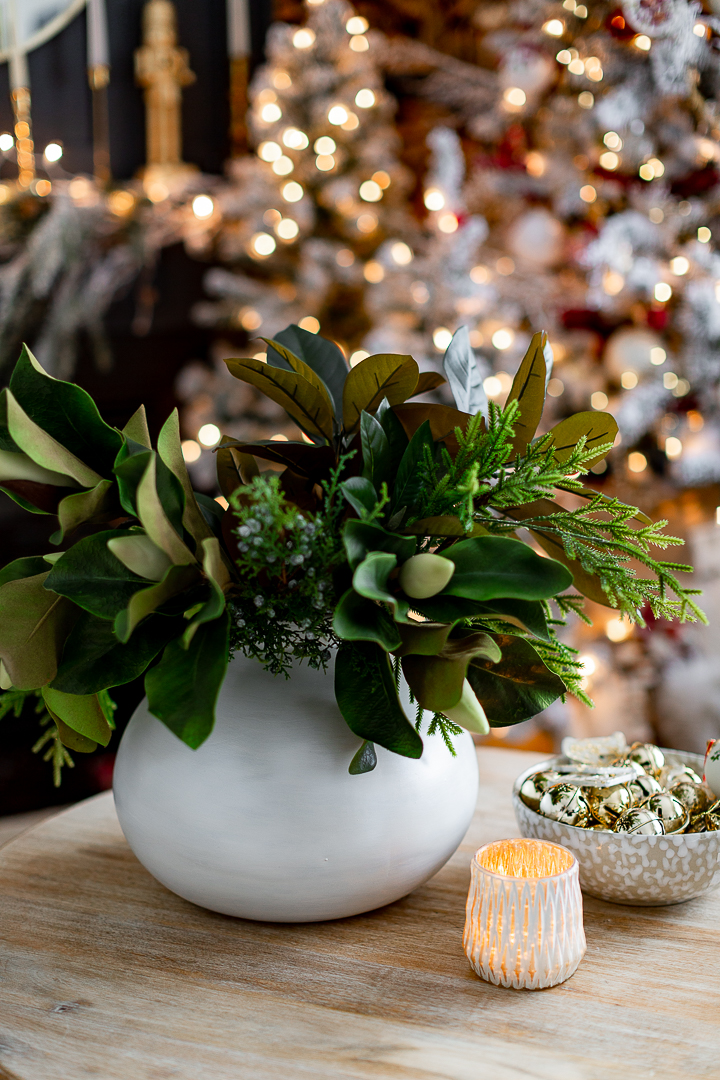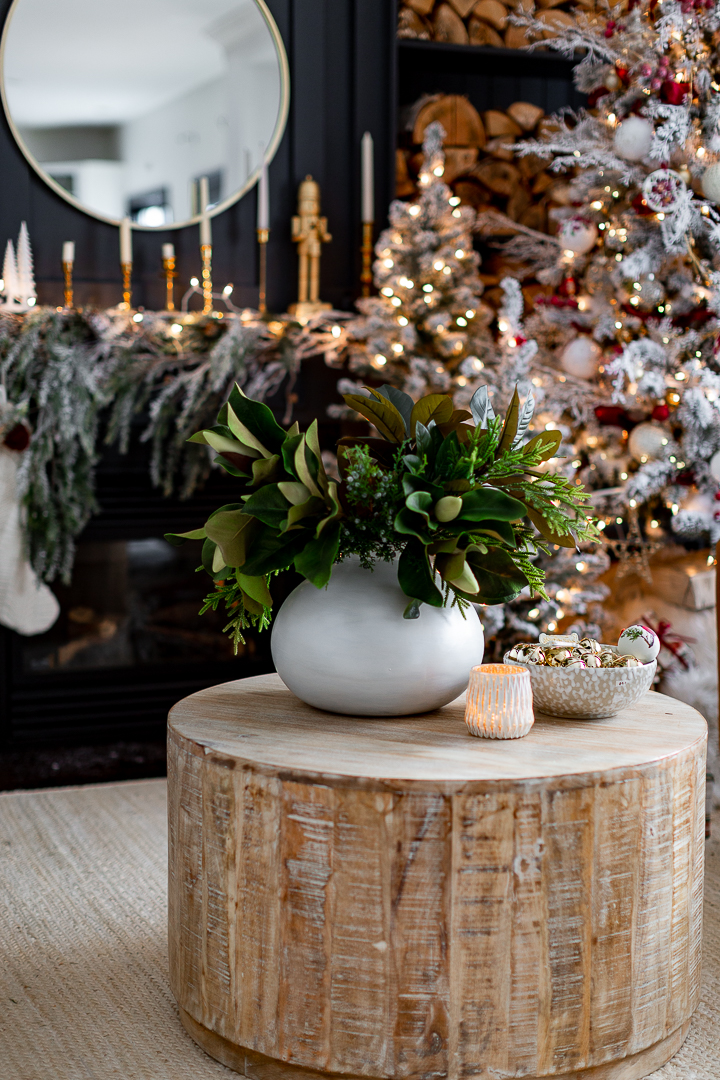 I love easy makeovers, don't you?
Thank you so much for stopping by today. I hope you have a beautiful weekend.
much love,
Lucy