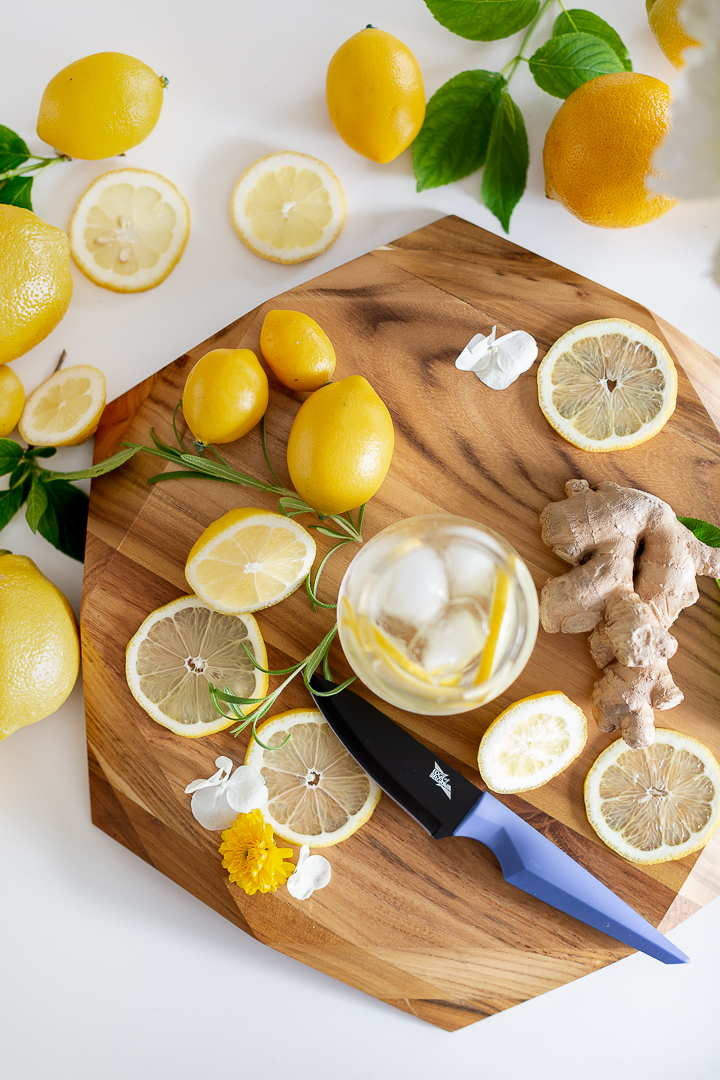 Hello friends. I hope you're doing well. These past couple of months have been challenging but at the same time, I have been able to feel God's love and presence.  It's been such a blessing to have been able to spend time with my family. The only downside to it all, has been the constant baking and cooking that I've done for the past few months which has unfortunately resulted in me gaining a few extra unwanted pounds.  I've been wanting to try a detox and start eating a little bit cleaner.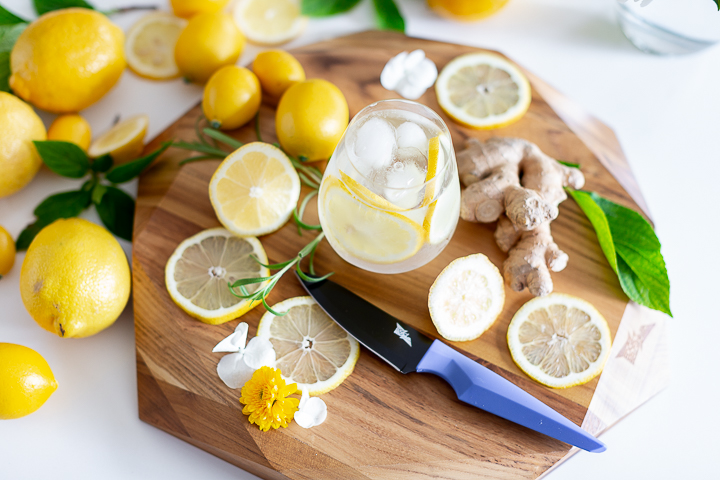 Something you might not know about me, is that I used to be a certified fitness trainer and took a couple of nutrition courses as well.
It was a long time ago but one of my go to detox drinks after an unhealthy weekend was a ginger and lemon water detox.  Either cold or as a nice hot tea.
The ginger lemon water helps to 'shrink' your stomach by reducing bloat and therefore helping you not overeat and it also helps you boosts your metabolism and cleanse your digestive system. Another bonus is that it serves as a natural diuretic which helps you get rid of extra water weight.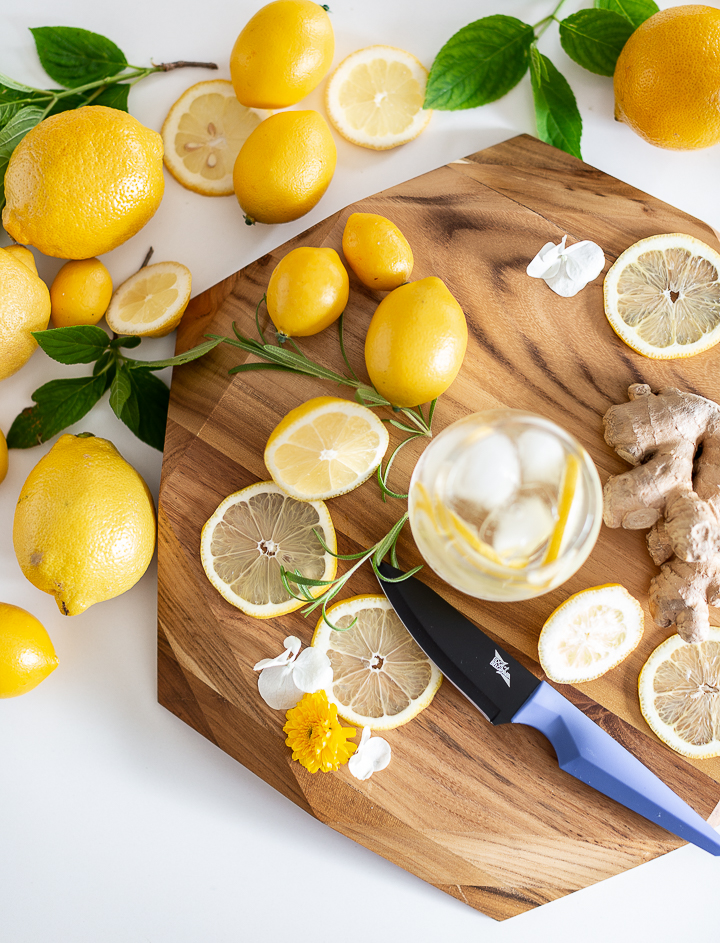 Lemon itself has many health benefits such as helping you boost your immunity (which we all need at the moment) suppresses your appetite and keeps your metabolism fired up. It also helps with your hair and skin and many other benefits.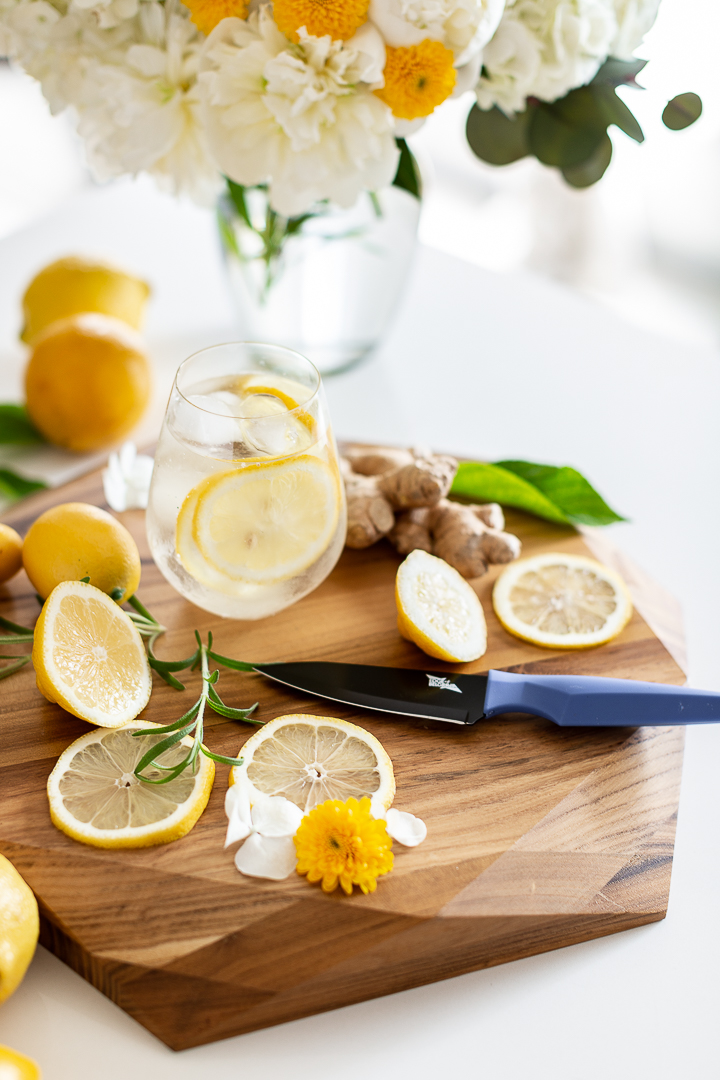 Similarly, ginger has many health benefits. It has anti-inflammatory and antioxidants. It helps digestion by relieving bloating. It also helps in weight loss as it increases your metabolism and even improves your endurance when exercising. 🙂
So you can imagine what a dynamic duo this combination is.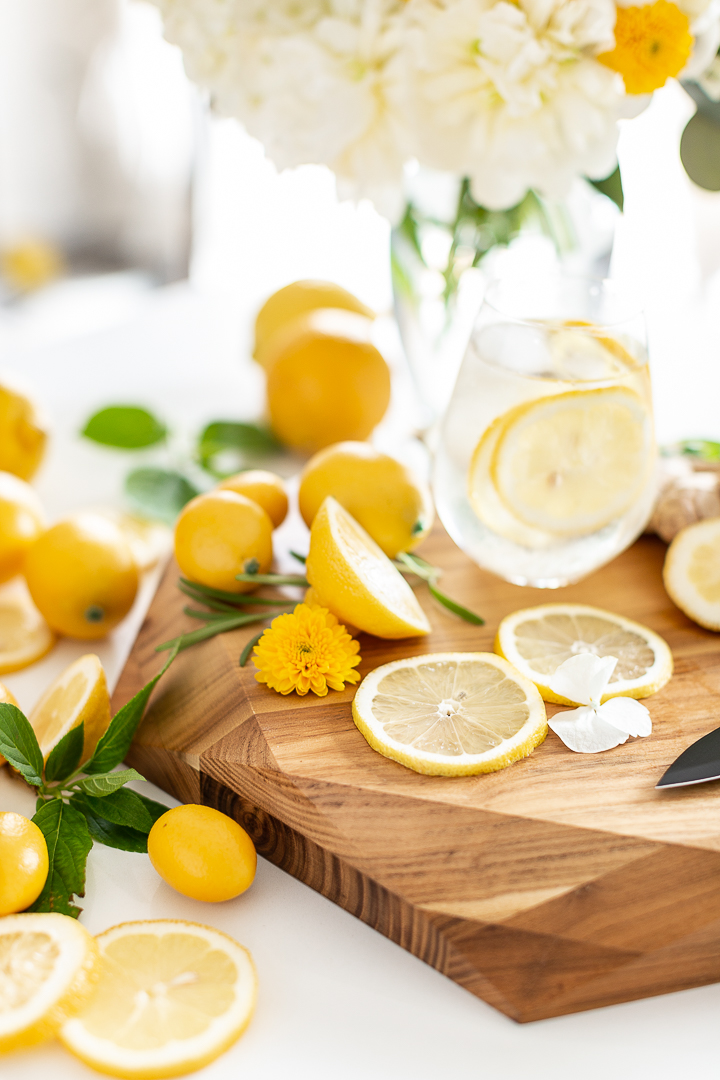 Ingredients:
1 lemon wedge
1 teaspoon of grated ginger
1 cup of hot water
Instructions:
Boil water in kettle.
Grate ginger into a mug. Squeeze lemon wedge into mug and place it into the mug.
Add boiling water to mug and allow lemon and ginger to steep for at least five minutes.
Drain onto clean mug or use a tea infuser to drain.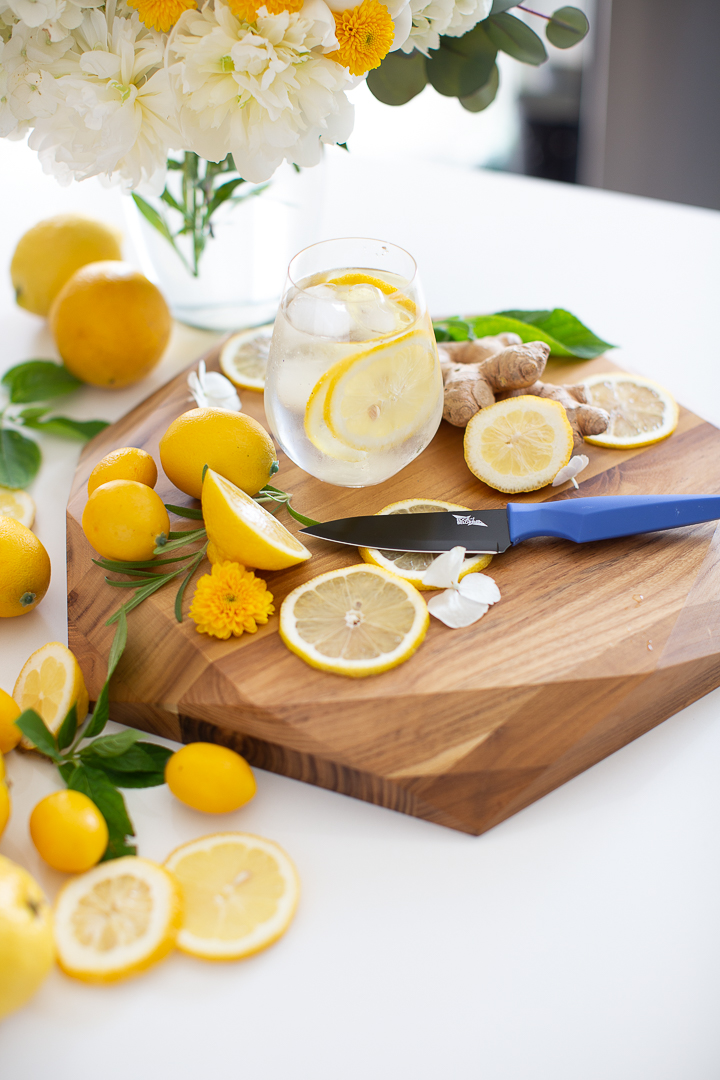 You can drink each morning as you start your day or prior to a meal to avoid unwanted bloating.
If you wish, you can make a large batch and place in the fridge and drink throughout your day as part of your water intake.
I'll keep you posted on my progress. Let me know if you'd like for me to post any other nutrition or exercise tips. I'd love to share with you.
Thank you so much for stopping by today.
Sending you so much love,
Lucy