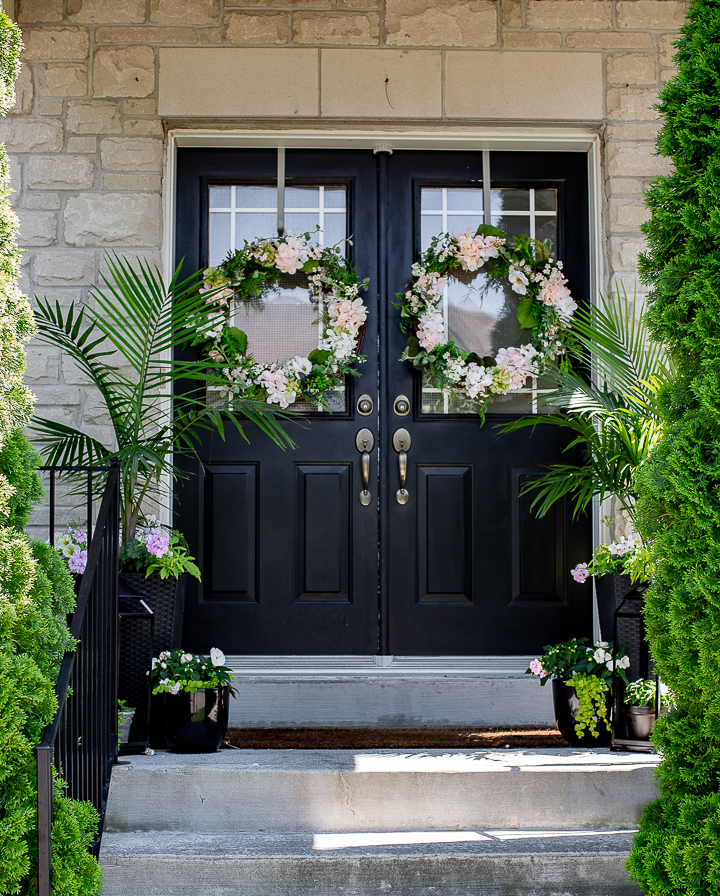 Hello friends. I hope you're well. I just wanted to quickly drop by and share with you this year's summer porch. It's not overwhelming but it's bringing me a little bit of joy.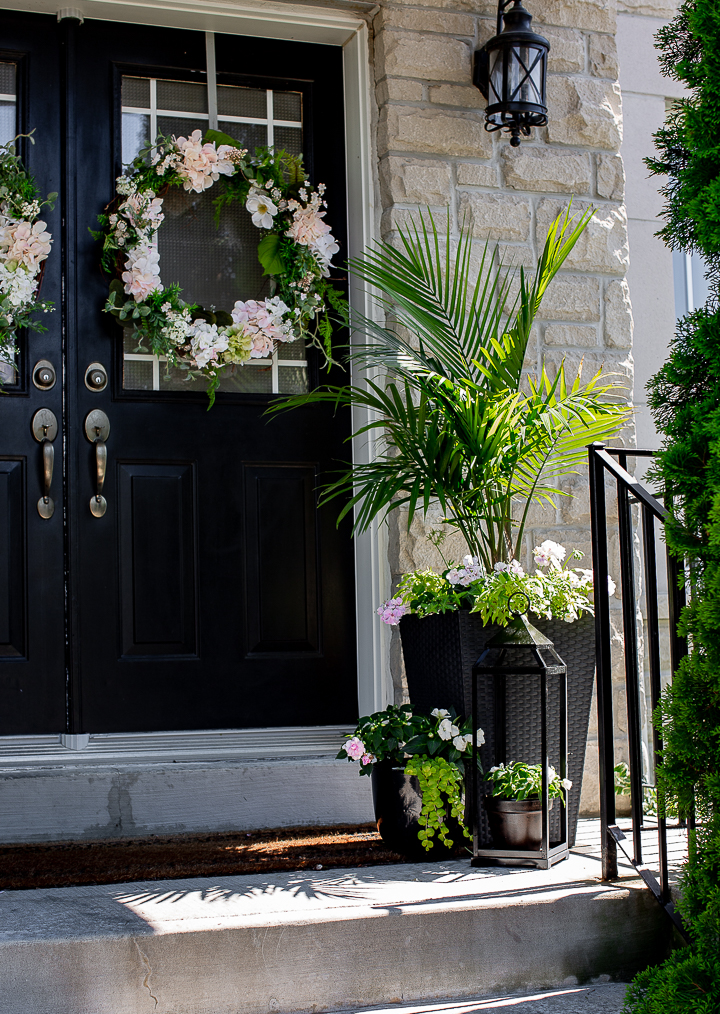 I debated whether or not I should plant palm trees again or do something different but I love the way palm trees look in the summer.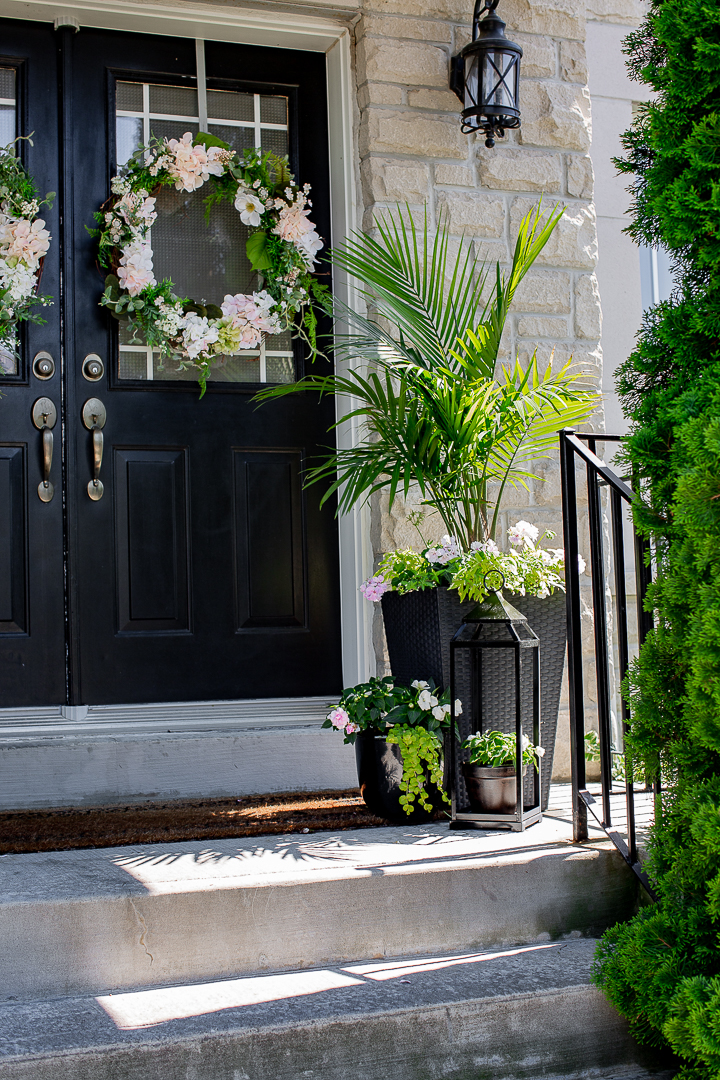 I can't wait for the planters to continue to bloom.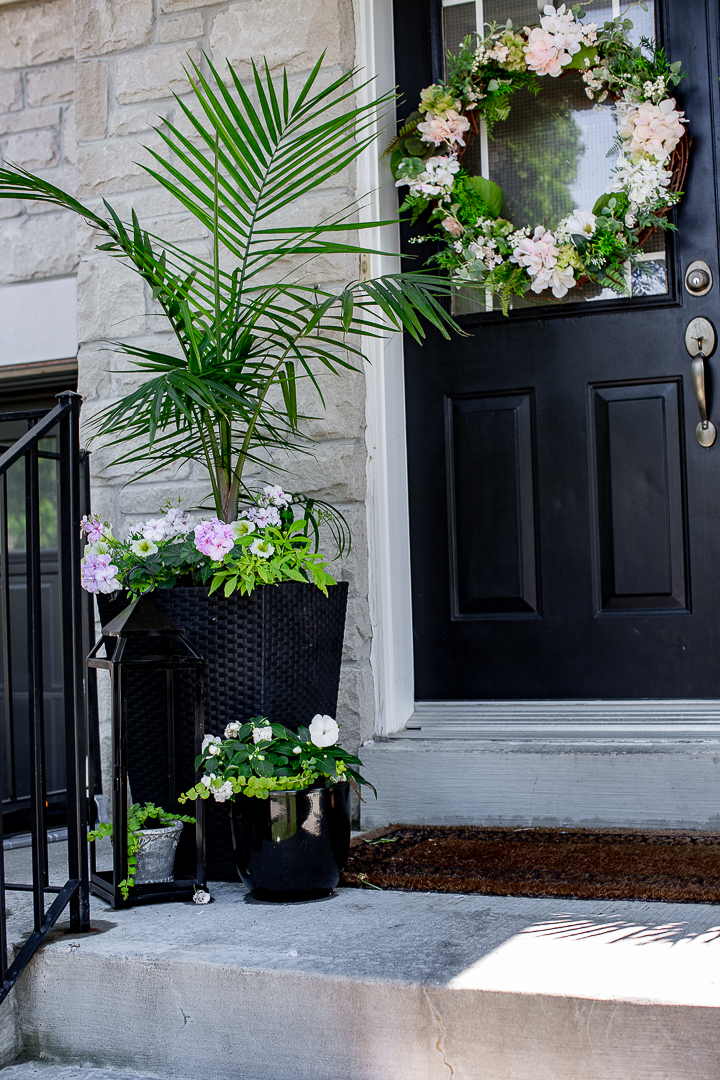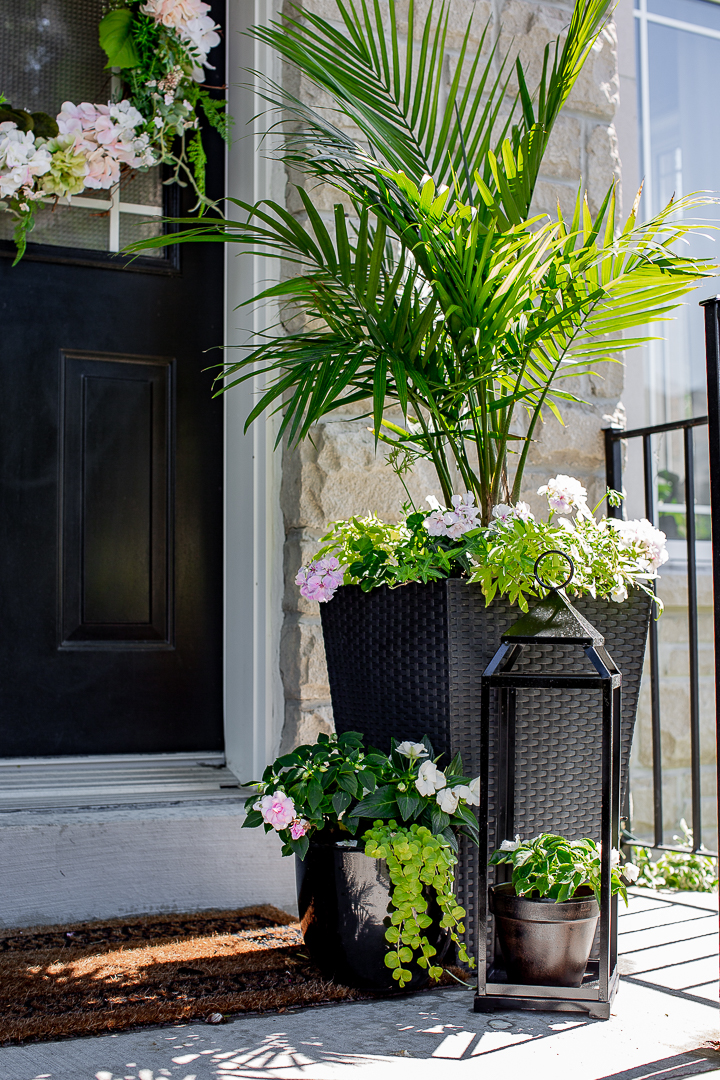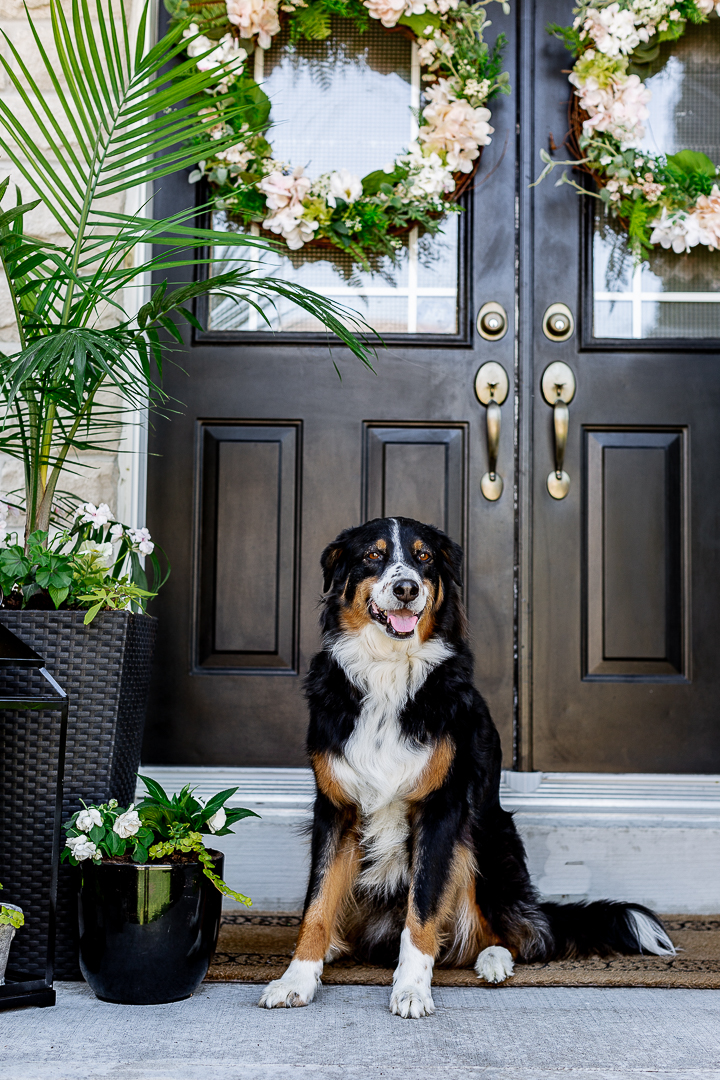 They've already bloomed since I first took these photos.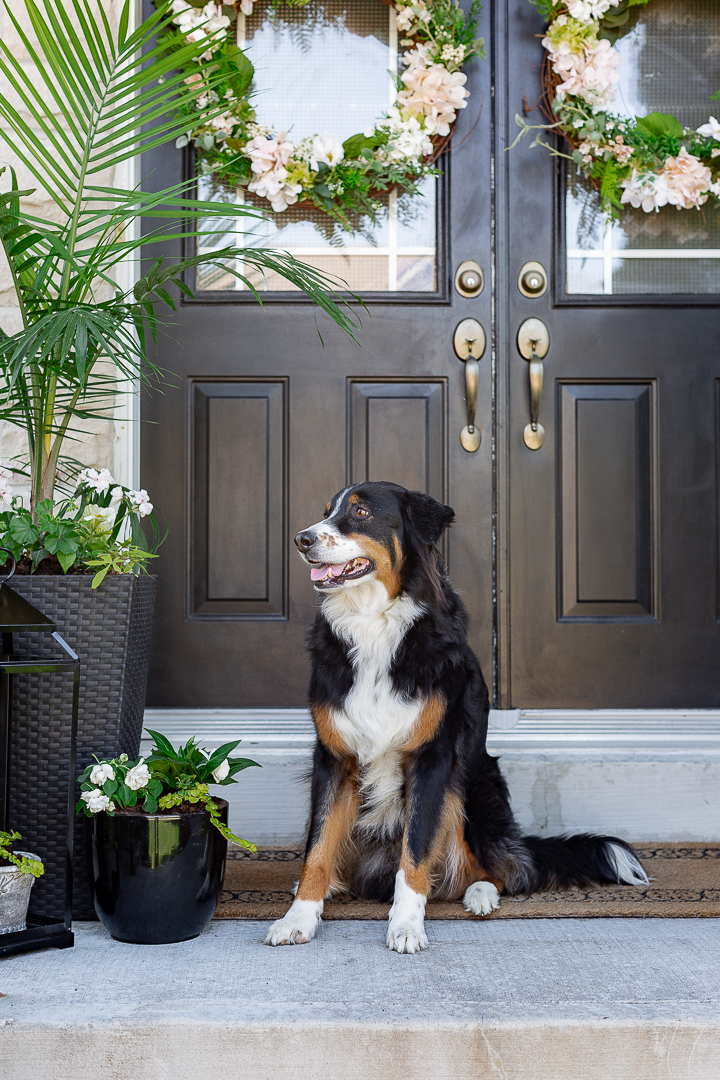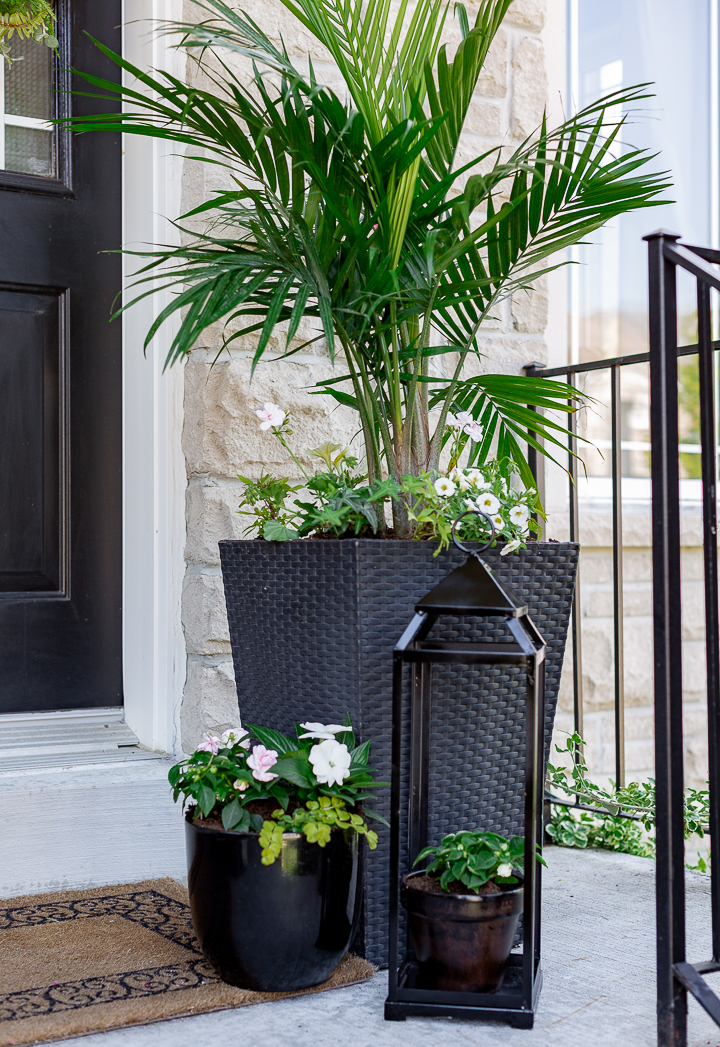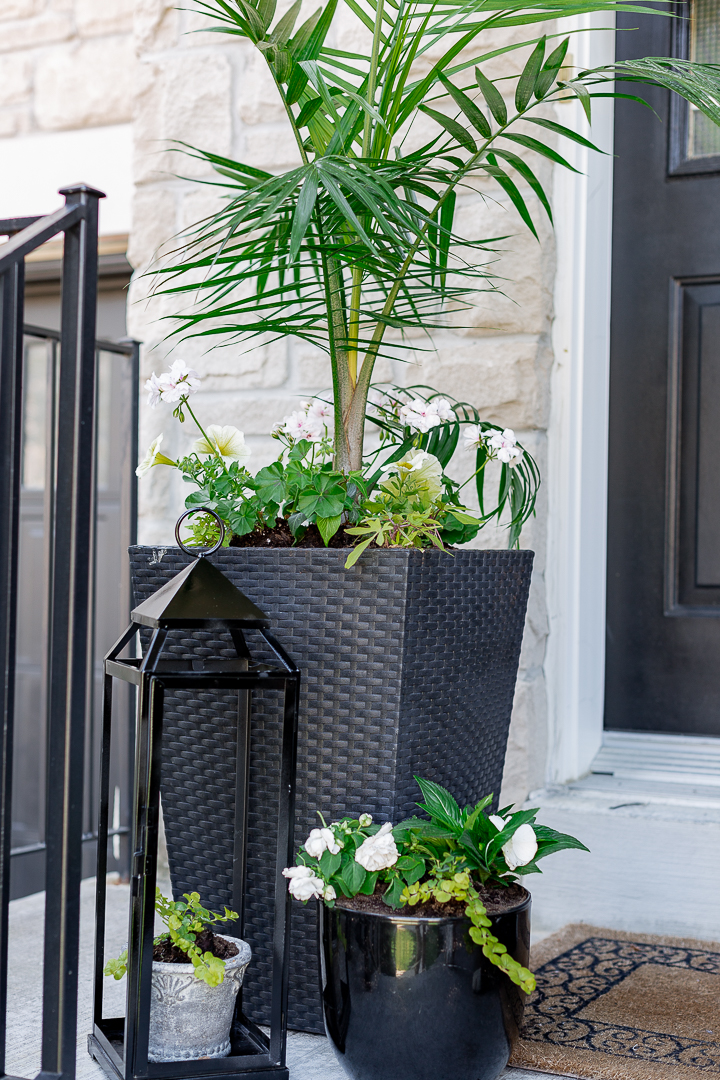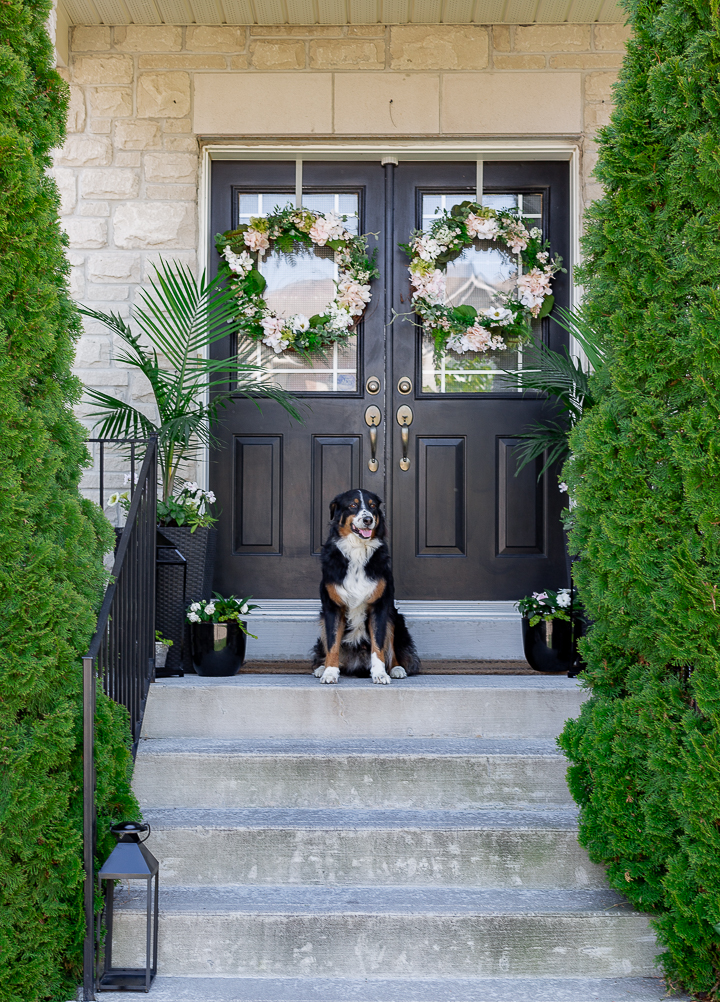 I also can't wait for hubby to power wash the stairs. Unfortunately, our pressure washer is broken and it sprays everywhere each time you use it, so you practically have to wear a bathing suit if you want to use it.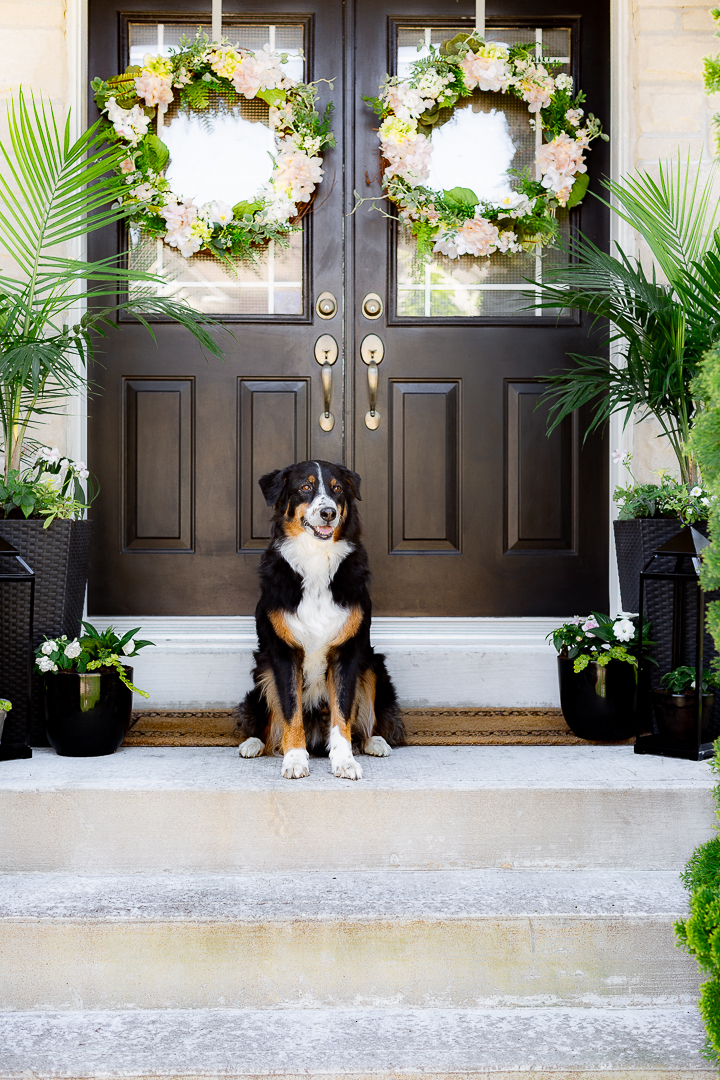 Anyway, that's it for now, I'm going to share a closer look a the wreaths on Thursday. In the meantime, I hope you keep well and you walk in love, kindness and understanding.
much love,
Lucy