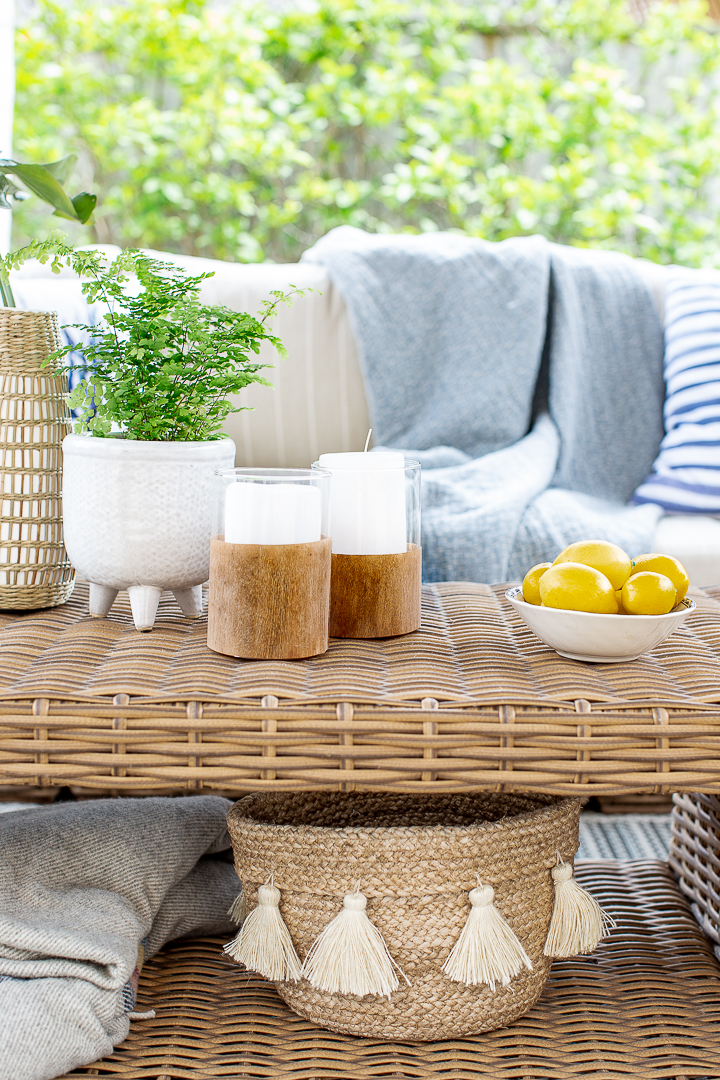 Hello friends. I hope you're well. Just wanted to pop in here super quick and share this cute and extremely easy 'wood' and glass candle holder I made the other day. I'm probably going to make them again in various sizes and stain them a little darker but for now, here they are.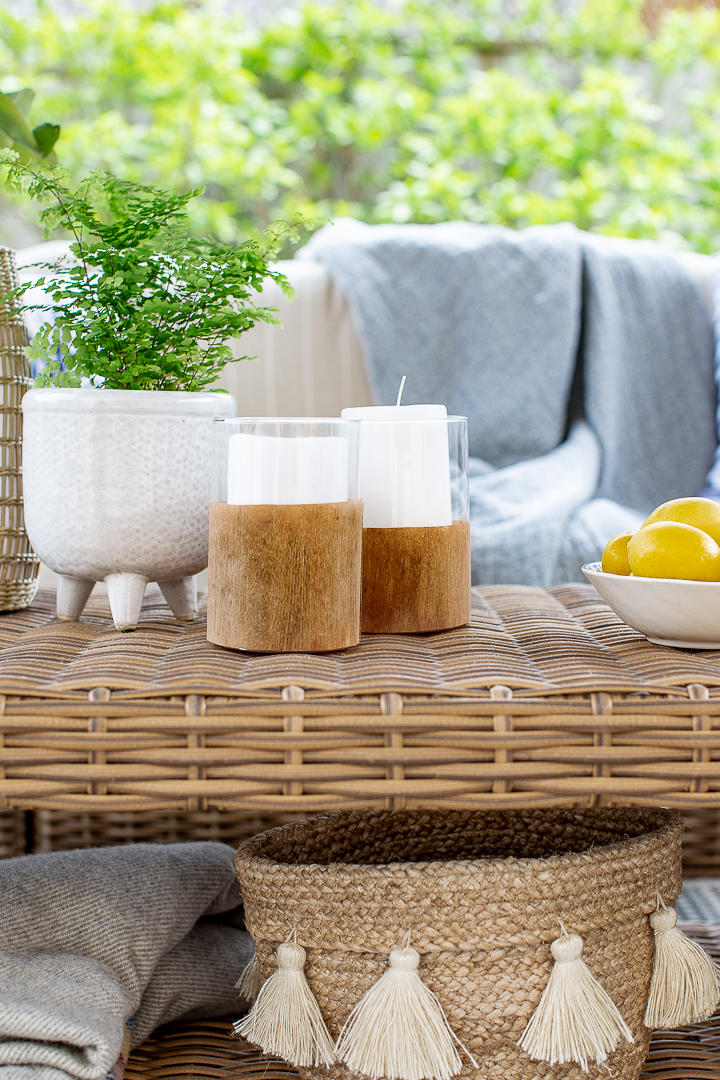 Here is a minute video to show you.

The vases are from the Dollar Store and I had the veneer from another project.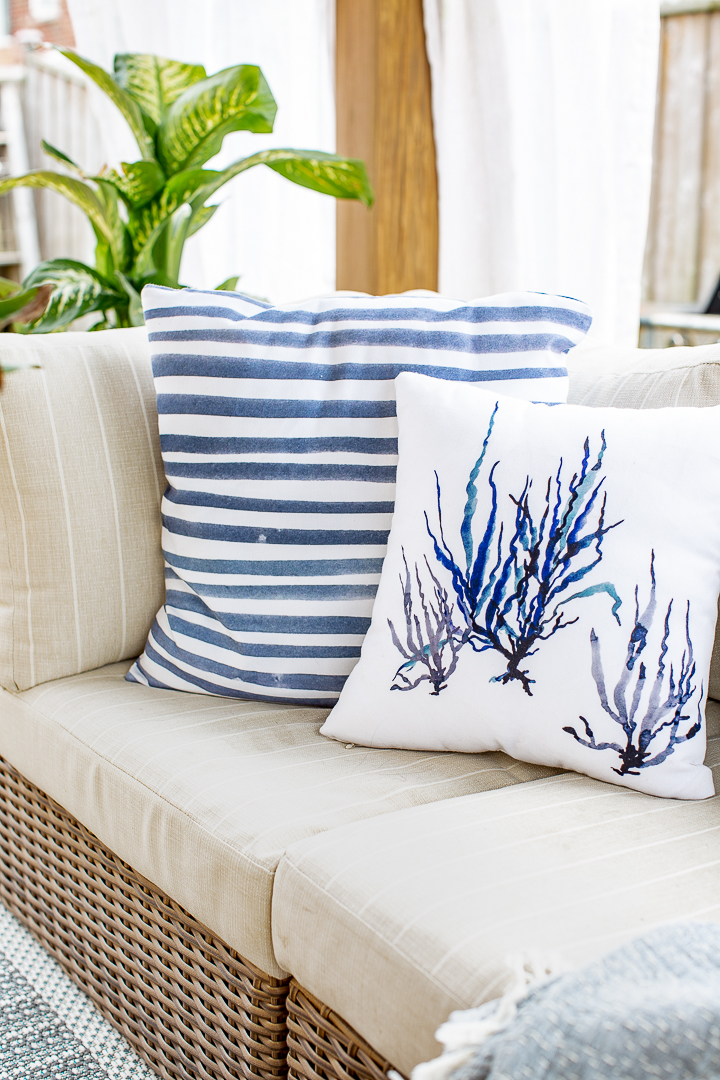 I also wanted to show you some new pillows I added HERE. As usual, I love blue for summer…:)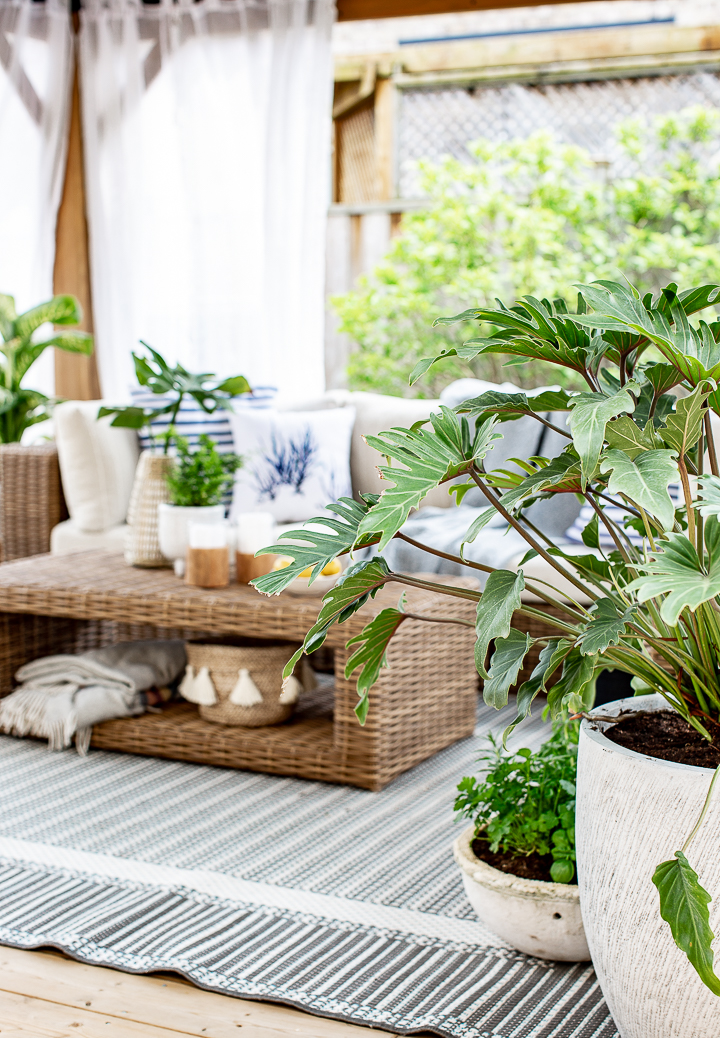 I went to the nursery last weekend and bought a few plants but I couldn't really find a great selection unfortunately. So I'm still in the lookout for more.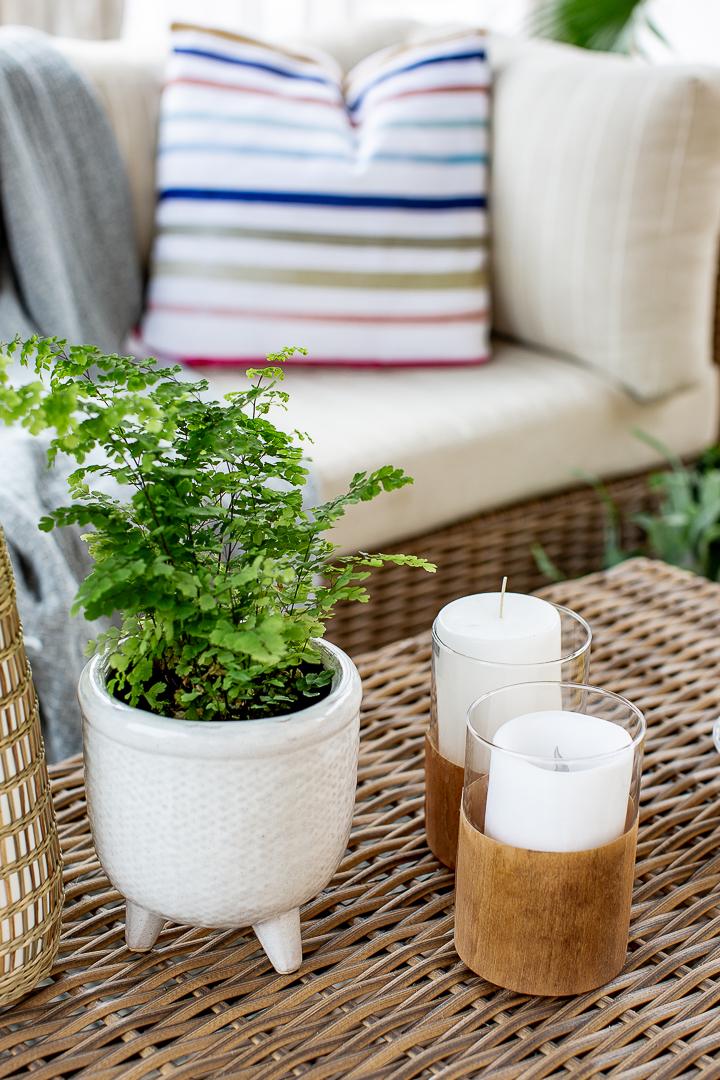 I also got to go to Homesense for the first time in over three months and bought that cute little planter…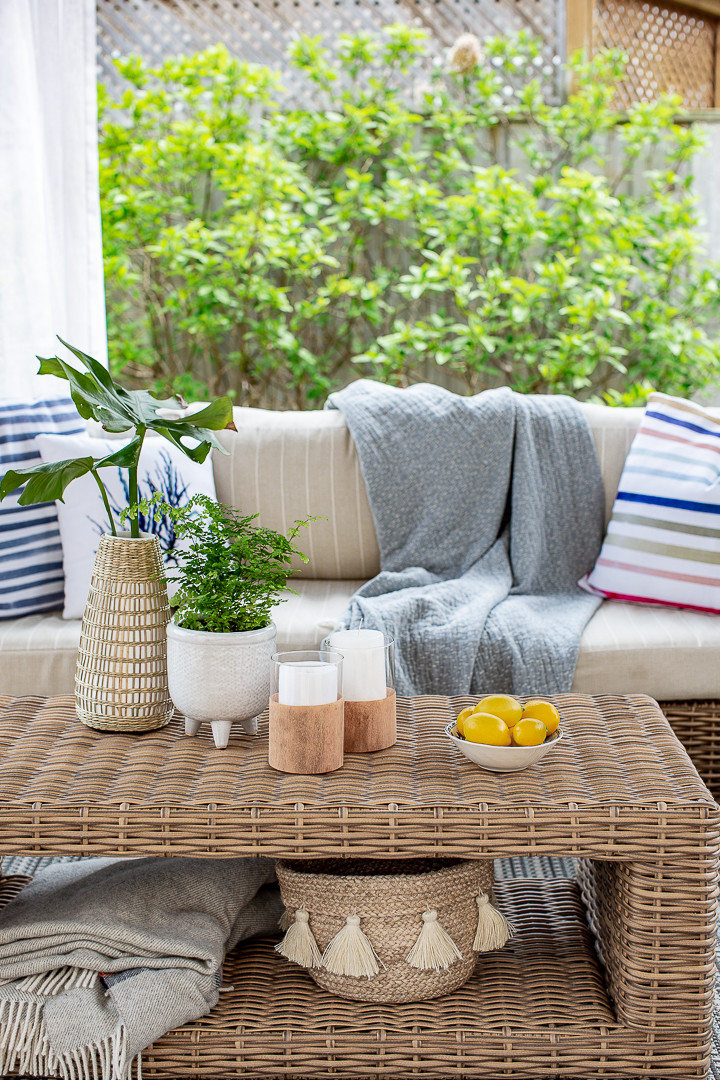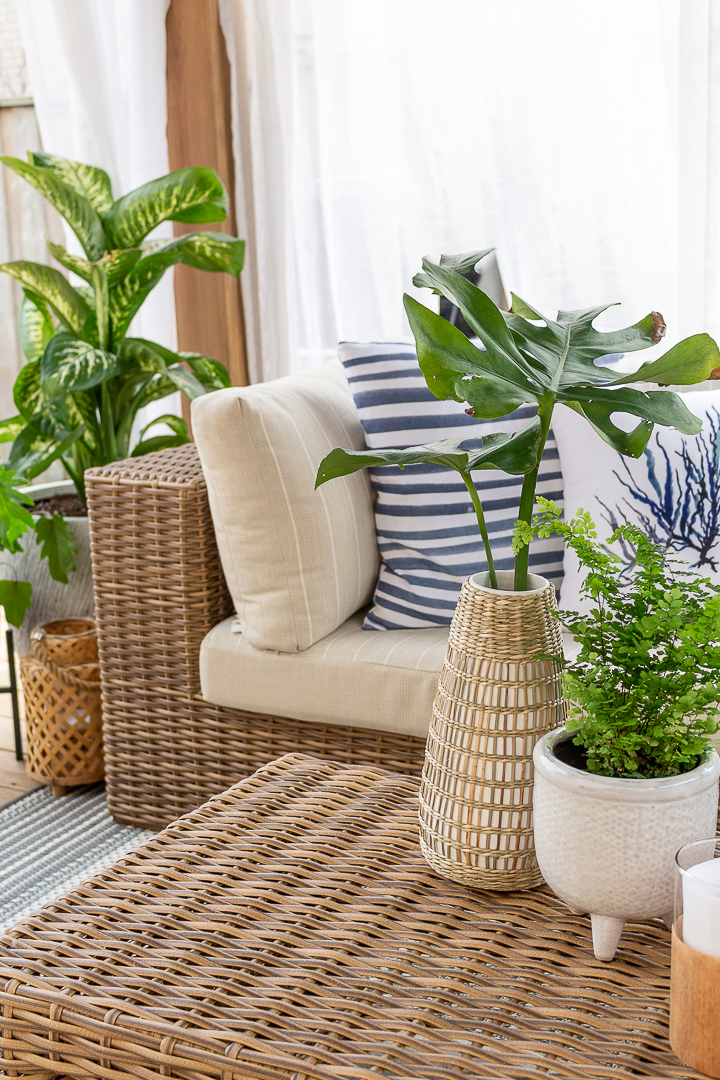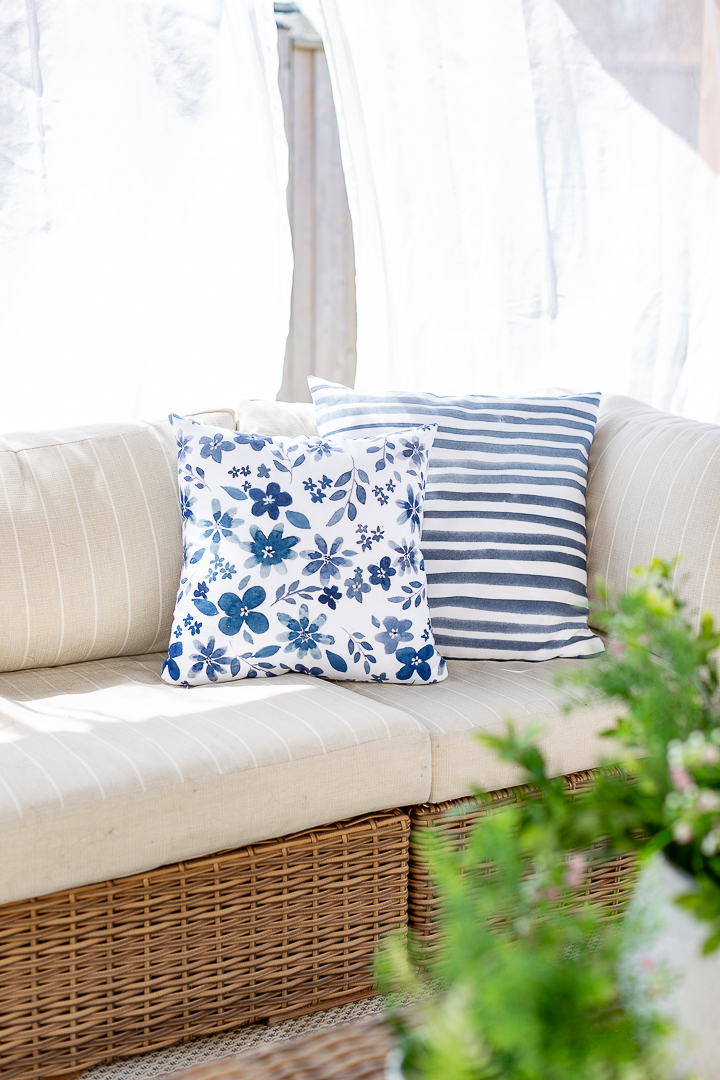 Here is another pillow I painted…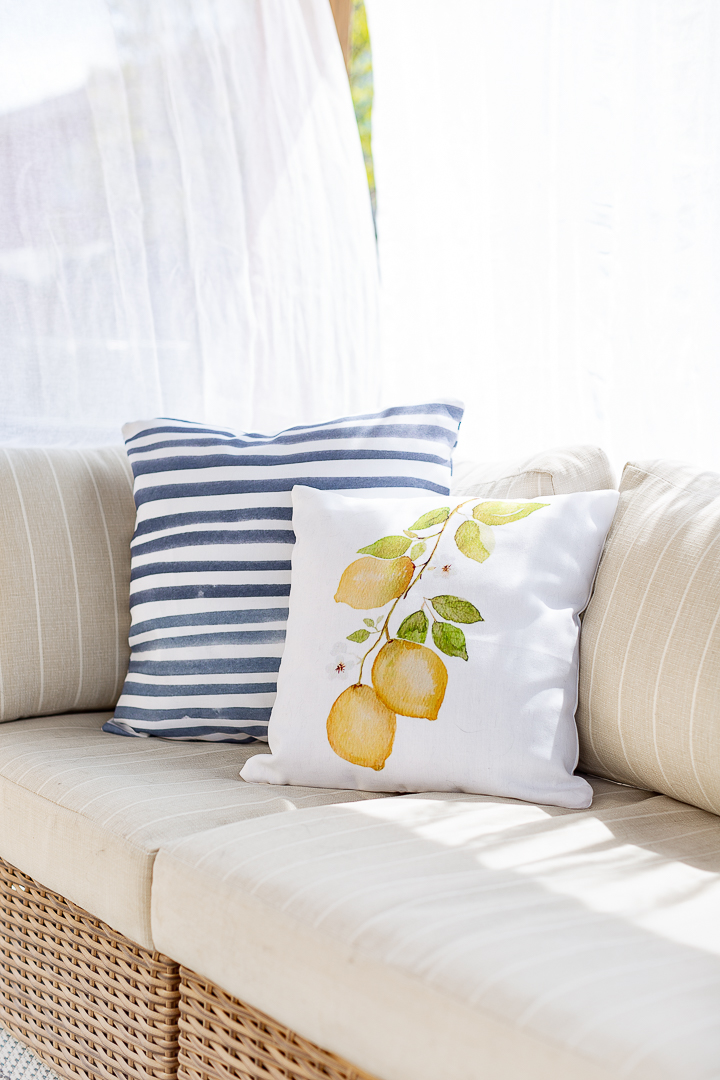 The lemon print one you can find HERE.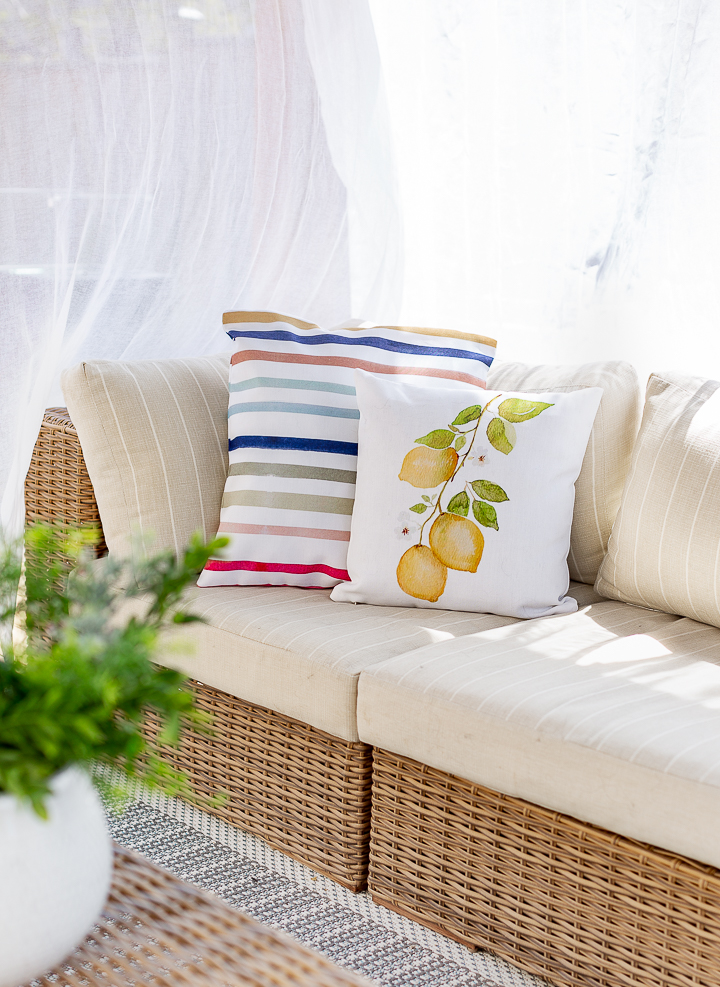 And the cute stripe one HERE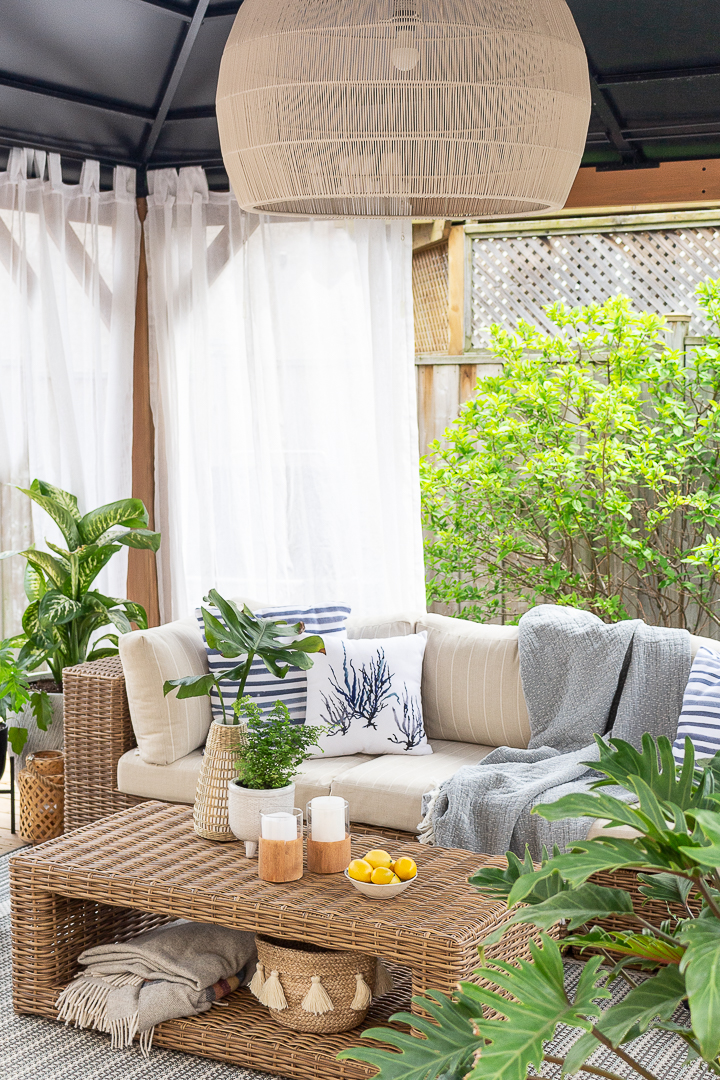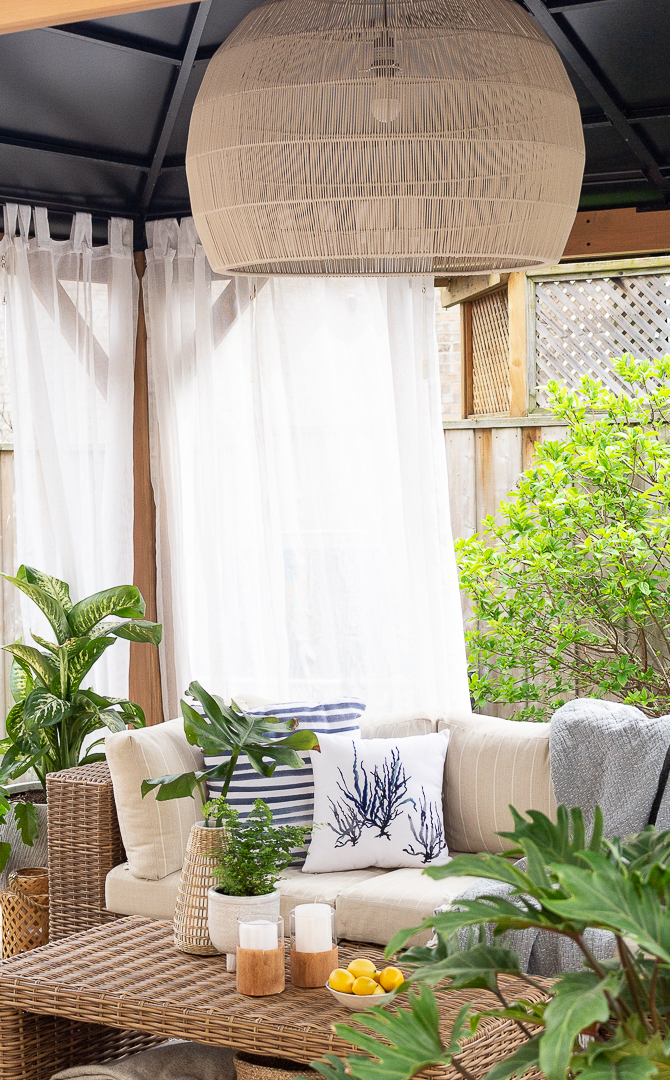 Well that's it for now friends. I'll be back soon with a little peek of our front porch. In the meantime, I hope you have a great day.
much love,
Lucy