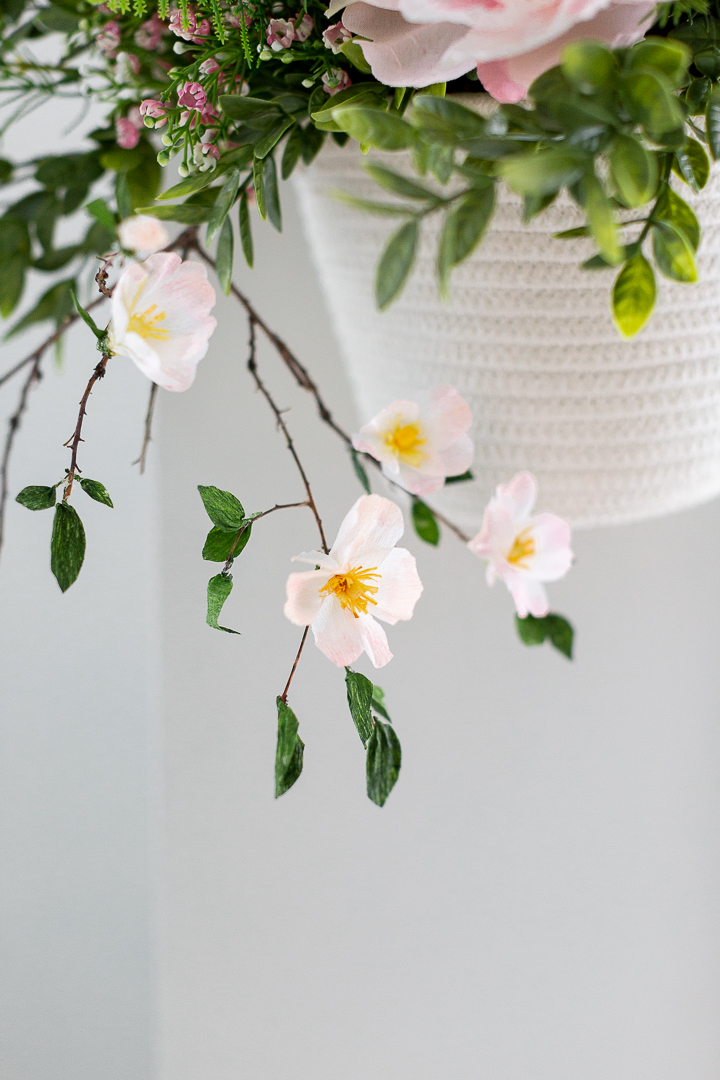 Hello friends. I hope you had a nice weekend. It was so beautiful here and it's slowly starting to feel like Spring. The only bad part about that is Brody's muddy paws. 🙁  But I can't wait to start enjoying some time outside. I don't want to get too excited because it's still a bit away.
Today I want to celebrate Spring with this little crepe paper spring blossom branch.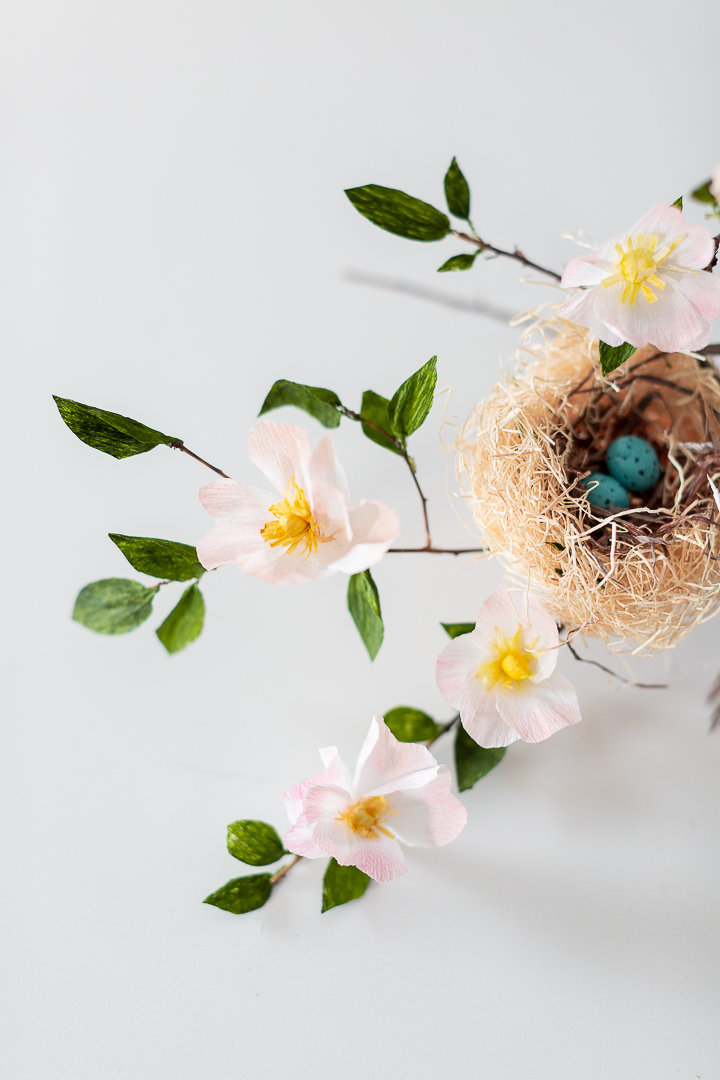 I made this a few weeks ago when I shared the Magnolia branch HERE. Since I had all the materials out, I decided to make this pretty little branch.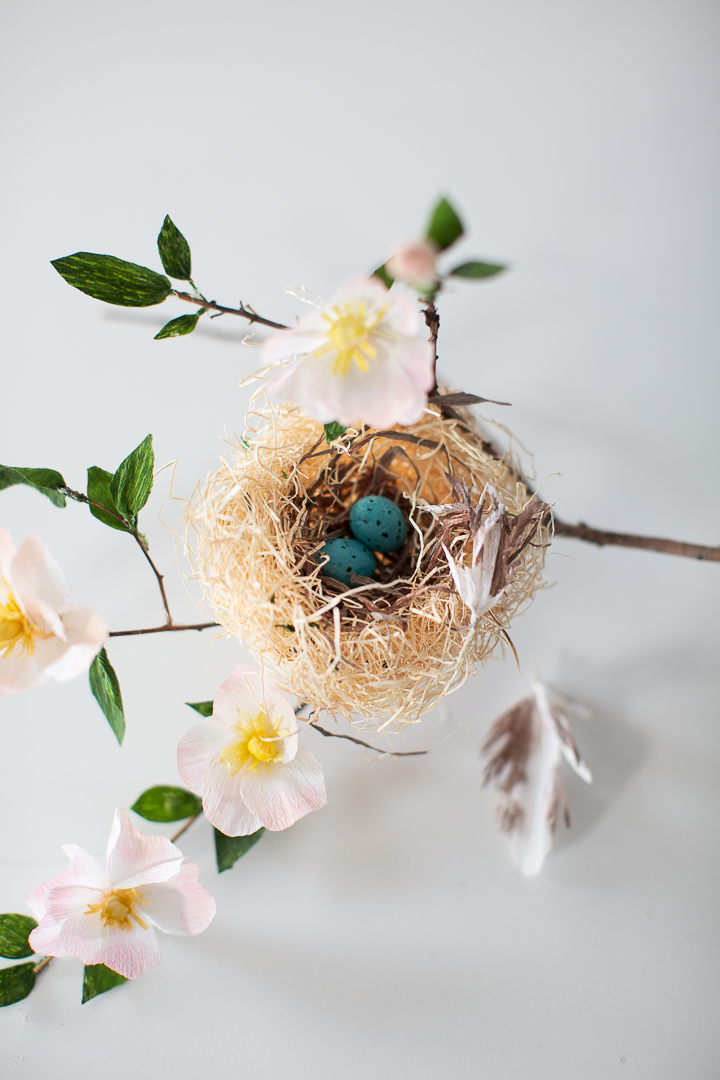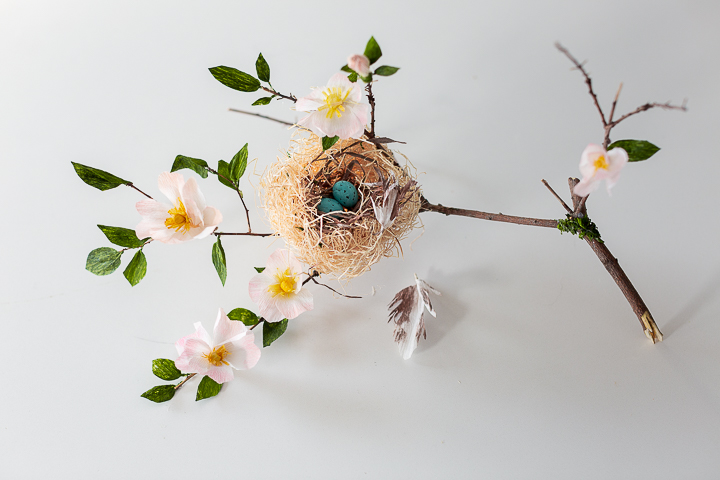 It really is just for fun but I think it looks so pretty with the little nest. Don't you think?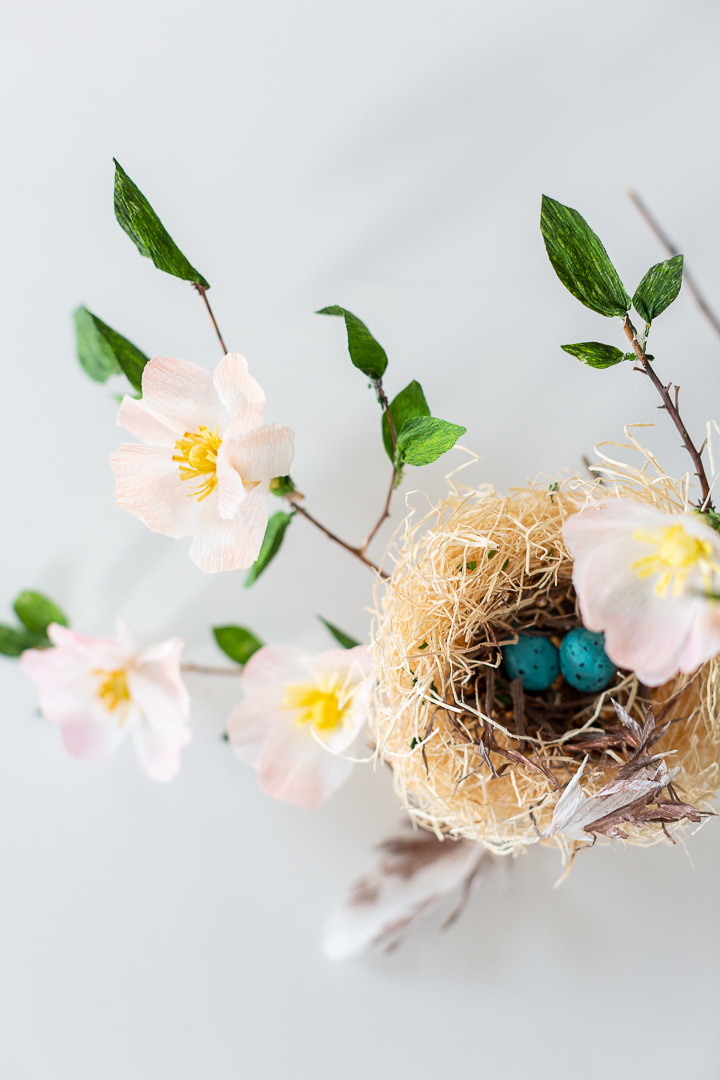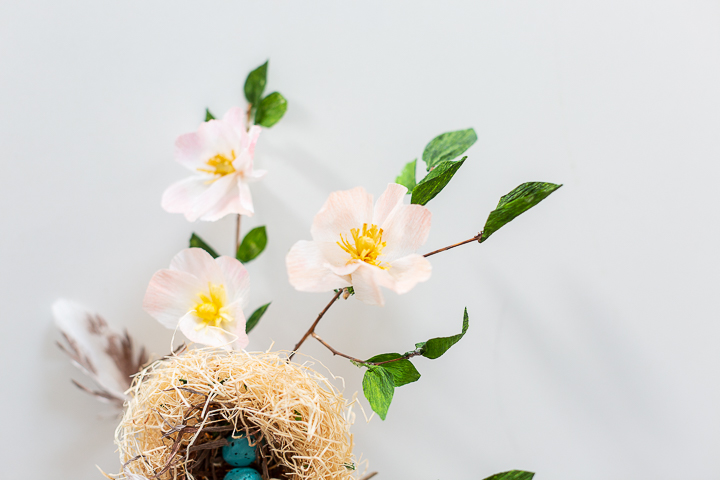 Here is the video of the process: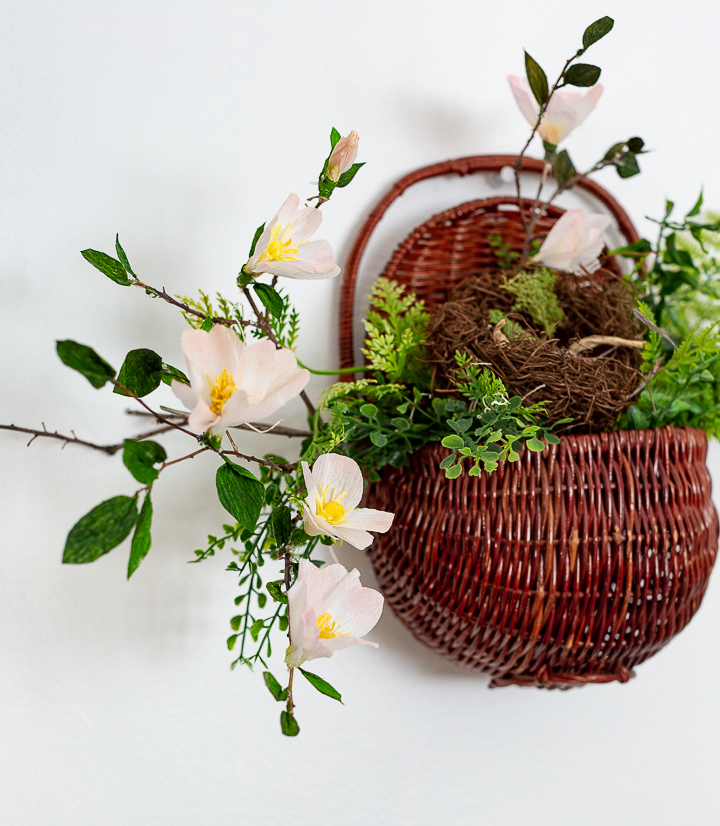 Thank you so much for stopping by today. I can't wait to share with you the rest of the spring projects that I've worked on for this week. So make sure you come back.
I also want to ask you to please follow me on my new Instagram account as I still don't have access to my old account. I promise you I'm making it worth you while by sharing a lot of DIY's and short watercolor videos. Thank you sooo much and see you soon.
much love,
Lucy