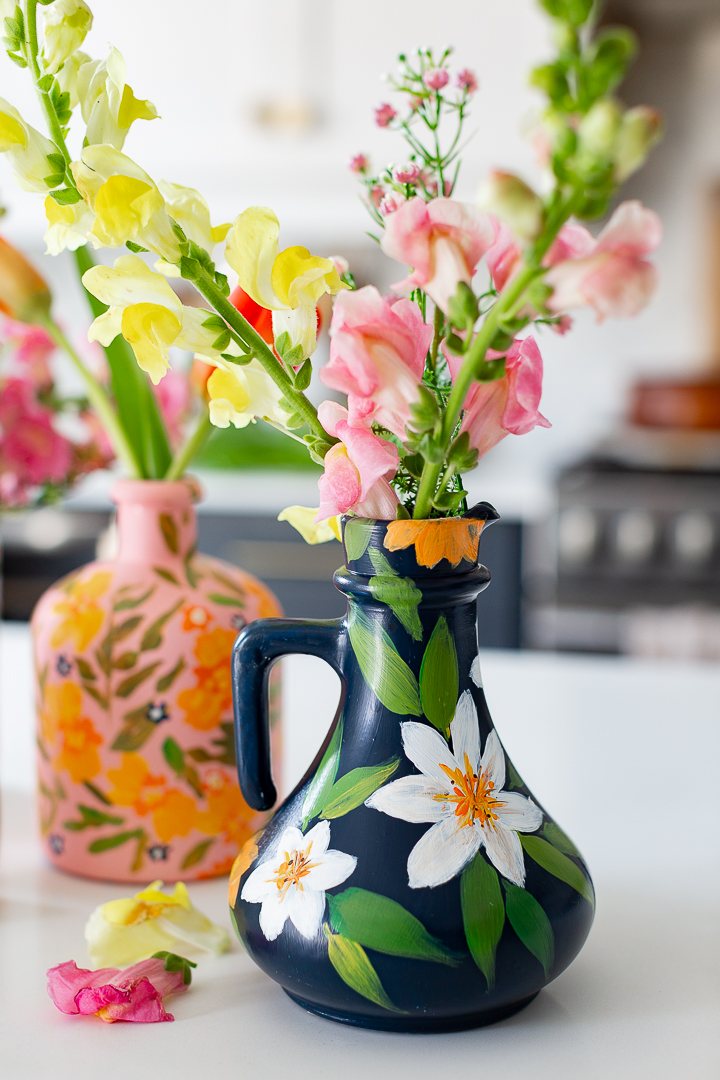 Hello friends. I hope you had a nice weekend. I'm sorry if you're seeing this post for the second time. I'm rewriting this post again because my site went down last night and unfortunately, they could not recover this particular post. 🙁  I'm not having the best luck with technology lately. :'(
Well, I painted these fun Anthropologie inspired illustrated vases using the brand new glass paint by DecoArt.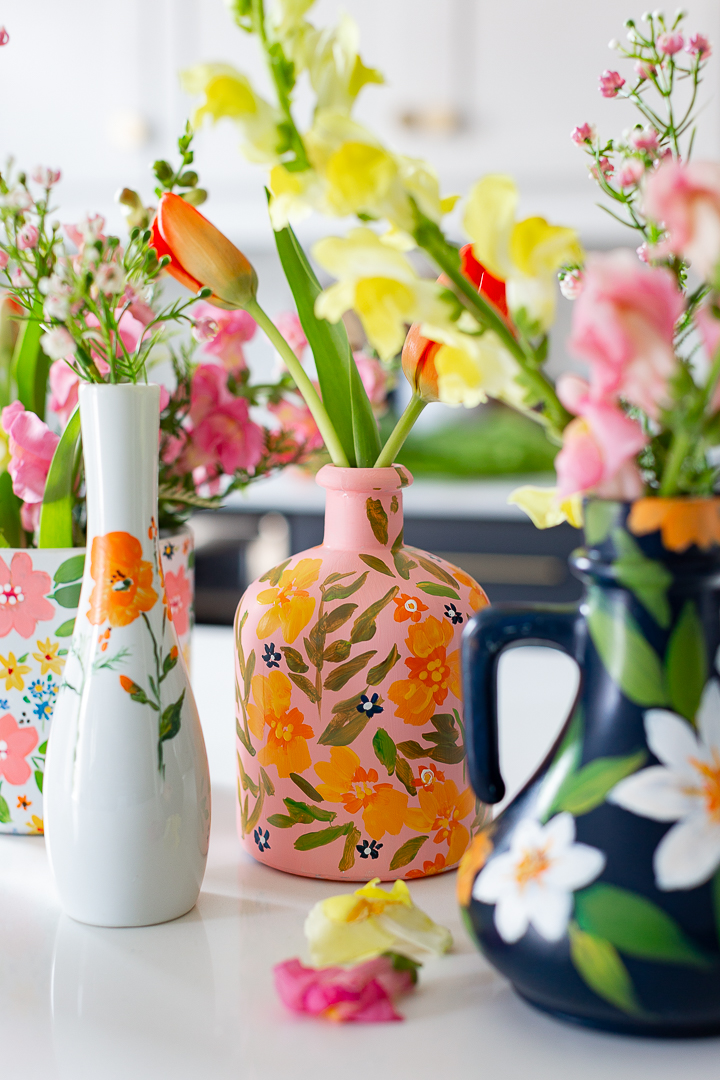 I picked up a bunch of little vases from the thrift store and couldn't stop…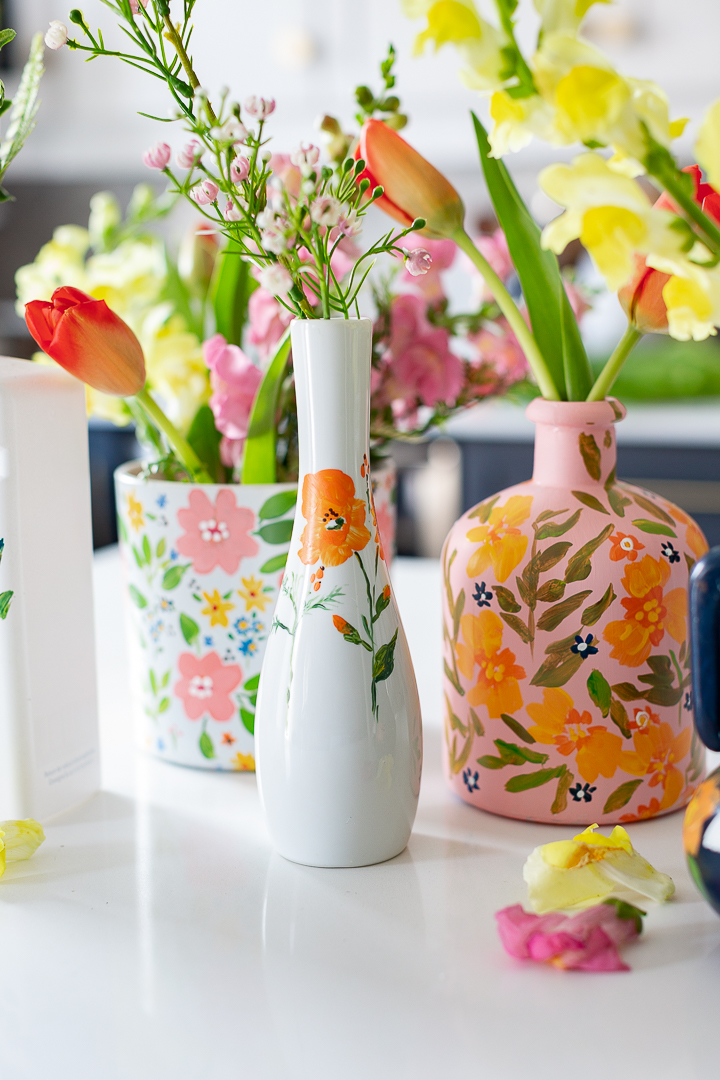 This paint is so easy to apply and the coverage is incredible. The paint will self-level which means there are minimal visible strokes.
DecoArt Glass Paint's new formula makes painting on glass easier  than any other glass paint on the  market today. If you have used other glass paints, you will probably know that the paint seems to slide off the surface and is very translucent and not beautifully opaque like this one.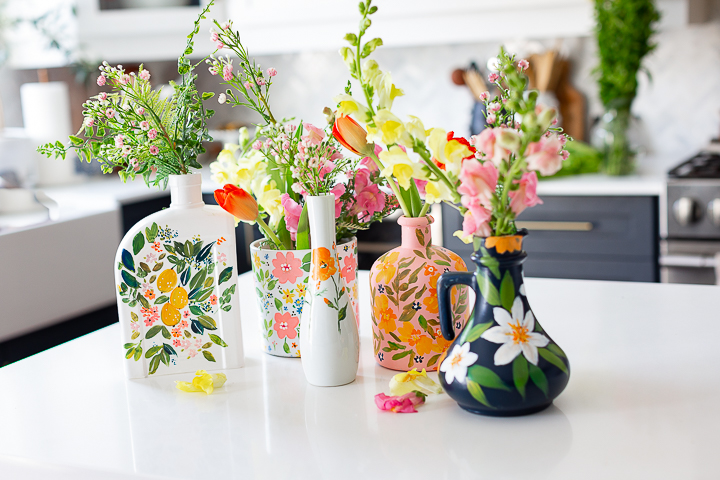 It comes in 10 different colors and I love  it.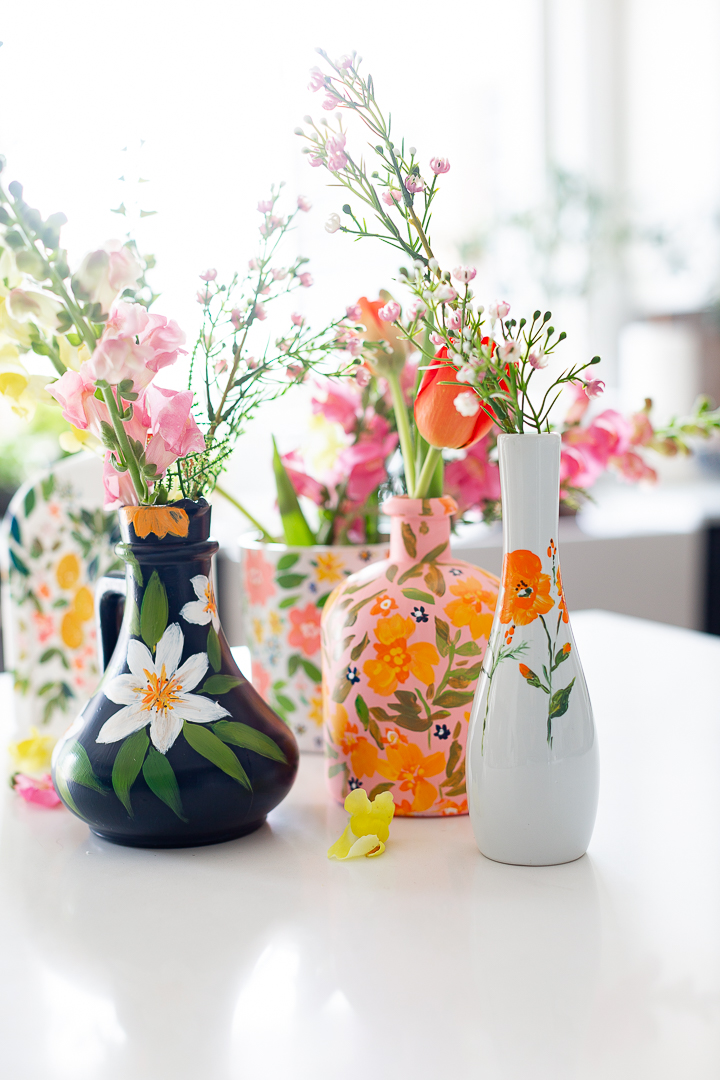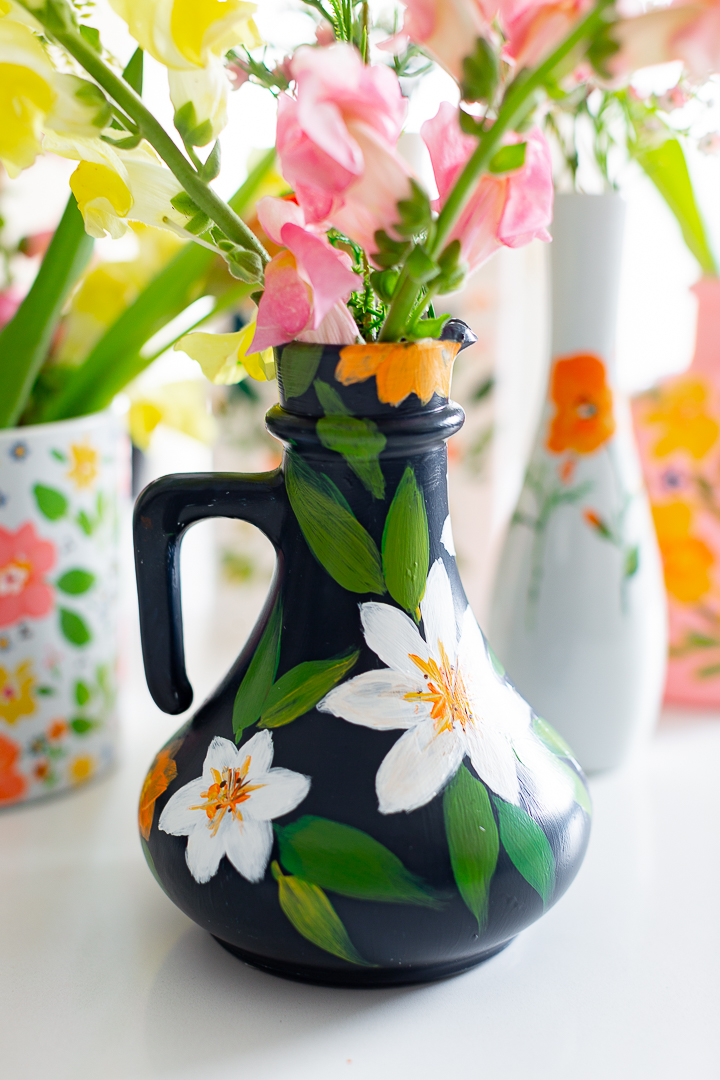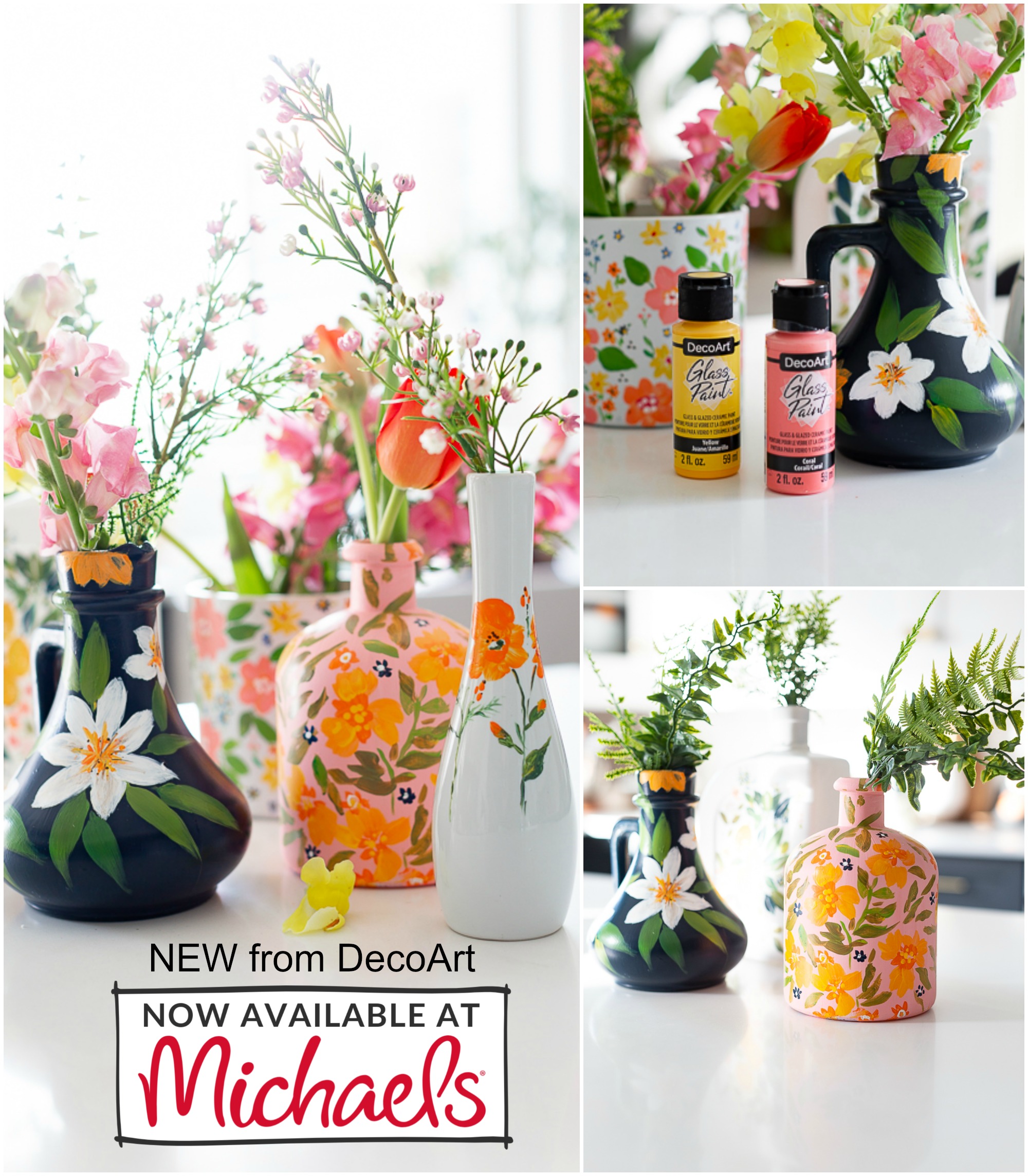 These paints are now available at Michaels…:)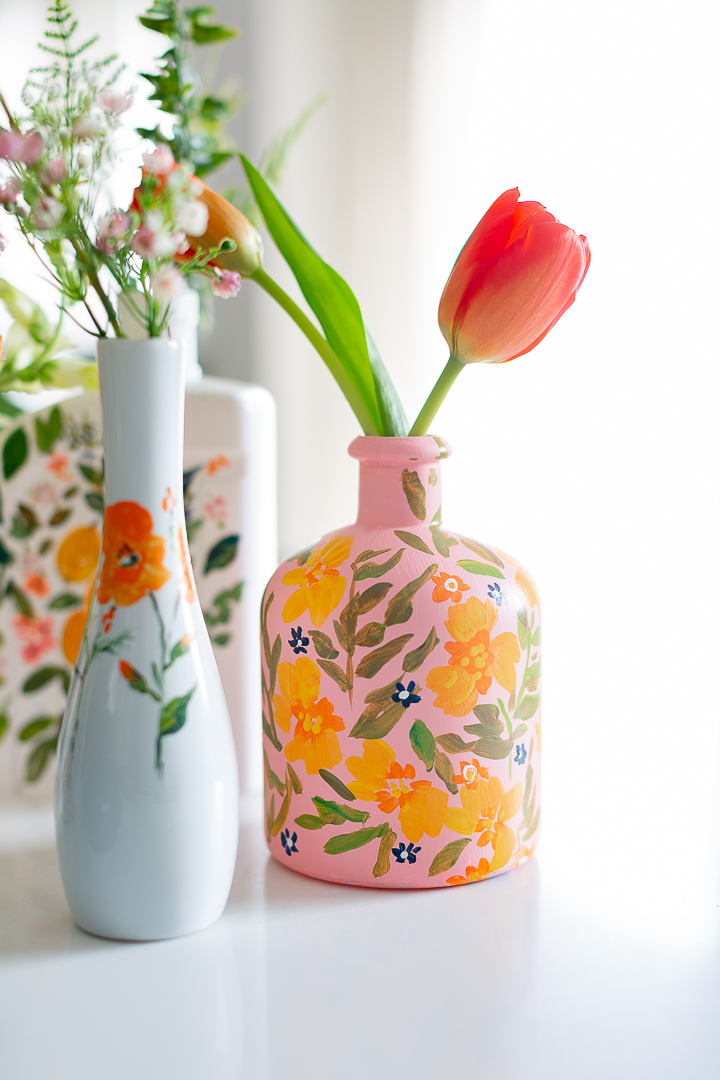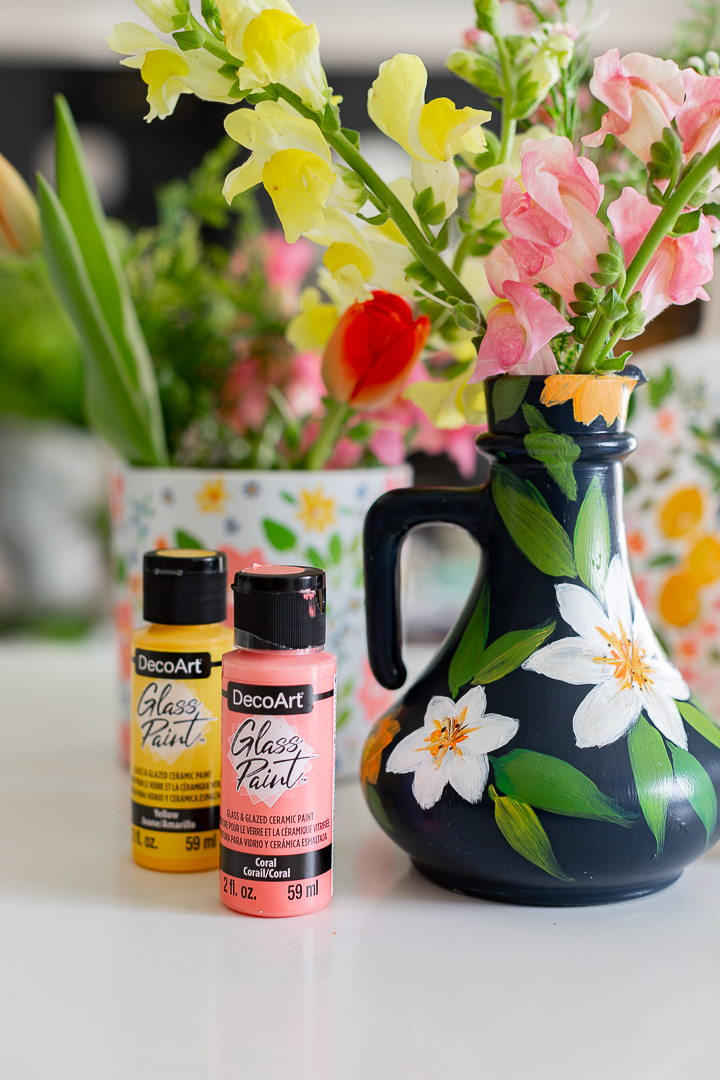 DecoArt keeps impressing me with their new products !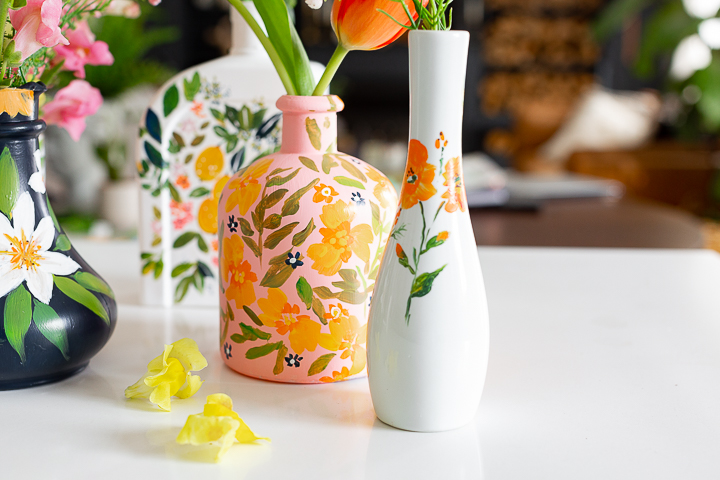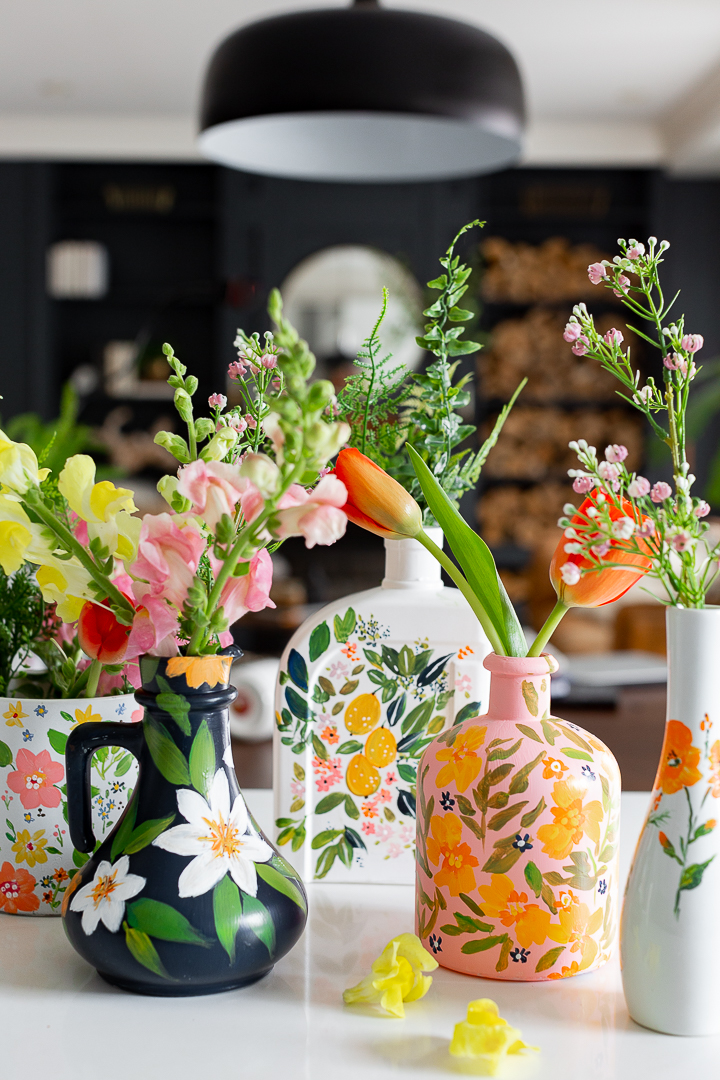 I went to the Dollar Store today and bought some plain white plates to paint for a spring table. I can't wait to show you. Thank you so much for stopping by today.
See you soon. xo
Lucy