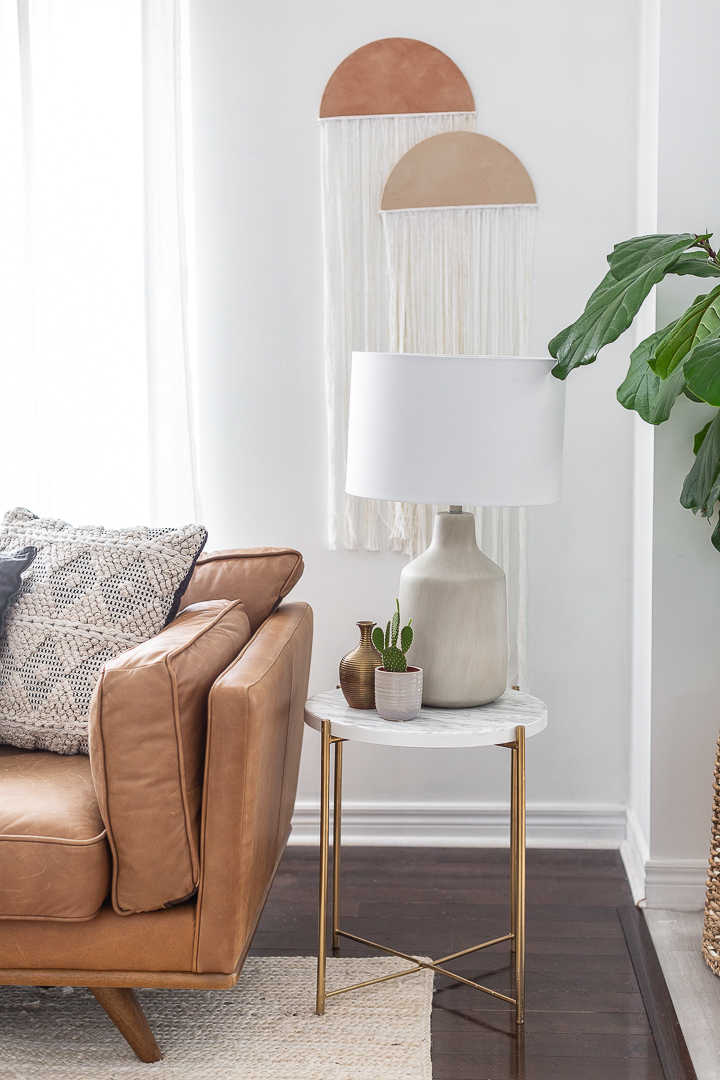 Hello again friends. It's been snowing all day but it's a little too mild so the snow melts as soon as it touches the ground. There might be no signs of spring yet but it's hard to believe how fast this month has gone by. Specially with it being a short month.
Today I have a fun and somewhat unusual piece of art to share with you. This round 'suede' fiber art wall hanging is modern and bohemian at the same time.  I was inspired by THESE , I found at the Home Depot website for ….*puts glasses on: $447 ????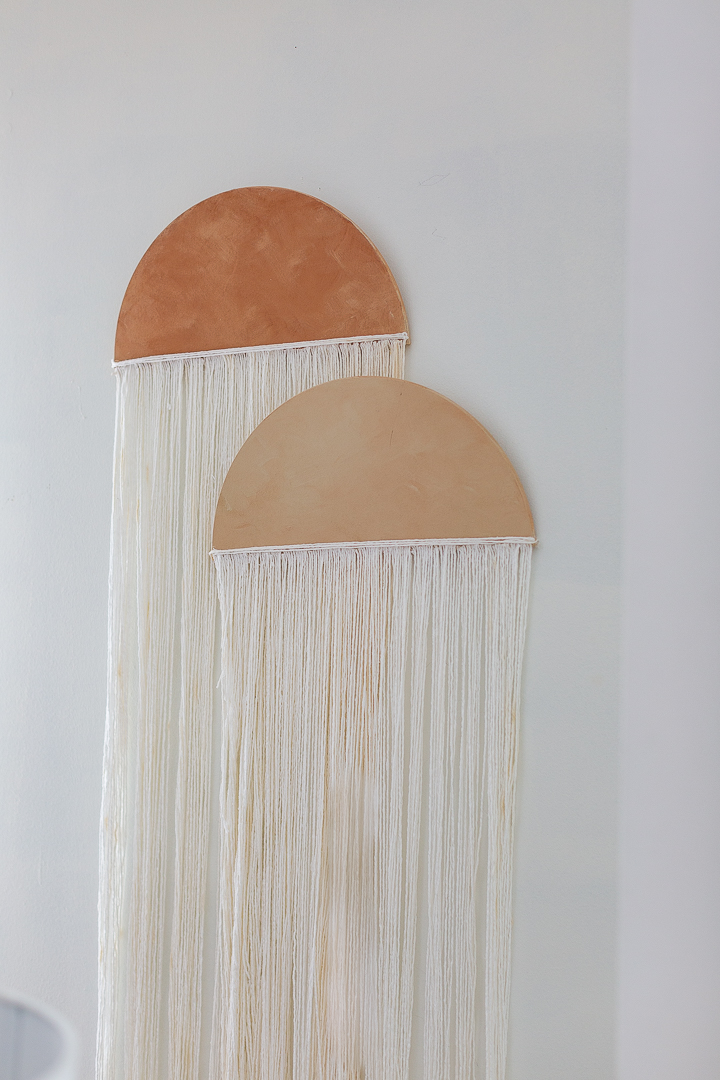 I think these are so cool don't you?  I specially love the 'suede' effect the wooden circles have. Want to know how I achieved it?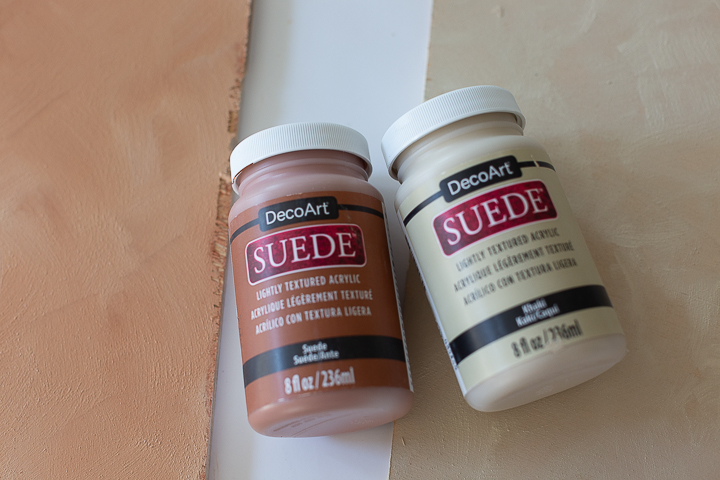 As simple as that. This new paint has excellent coverage, you don't need to prepare the surface and will cover any small imperfections.
I was amazed at the realistic look of suede. Isn't it so cool?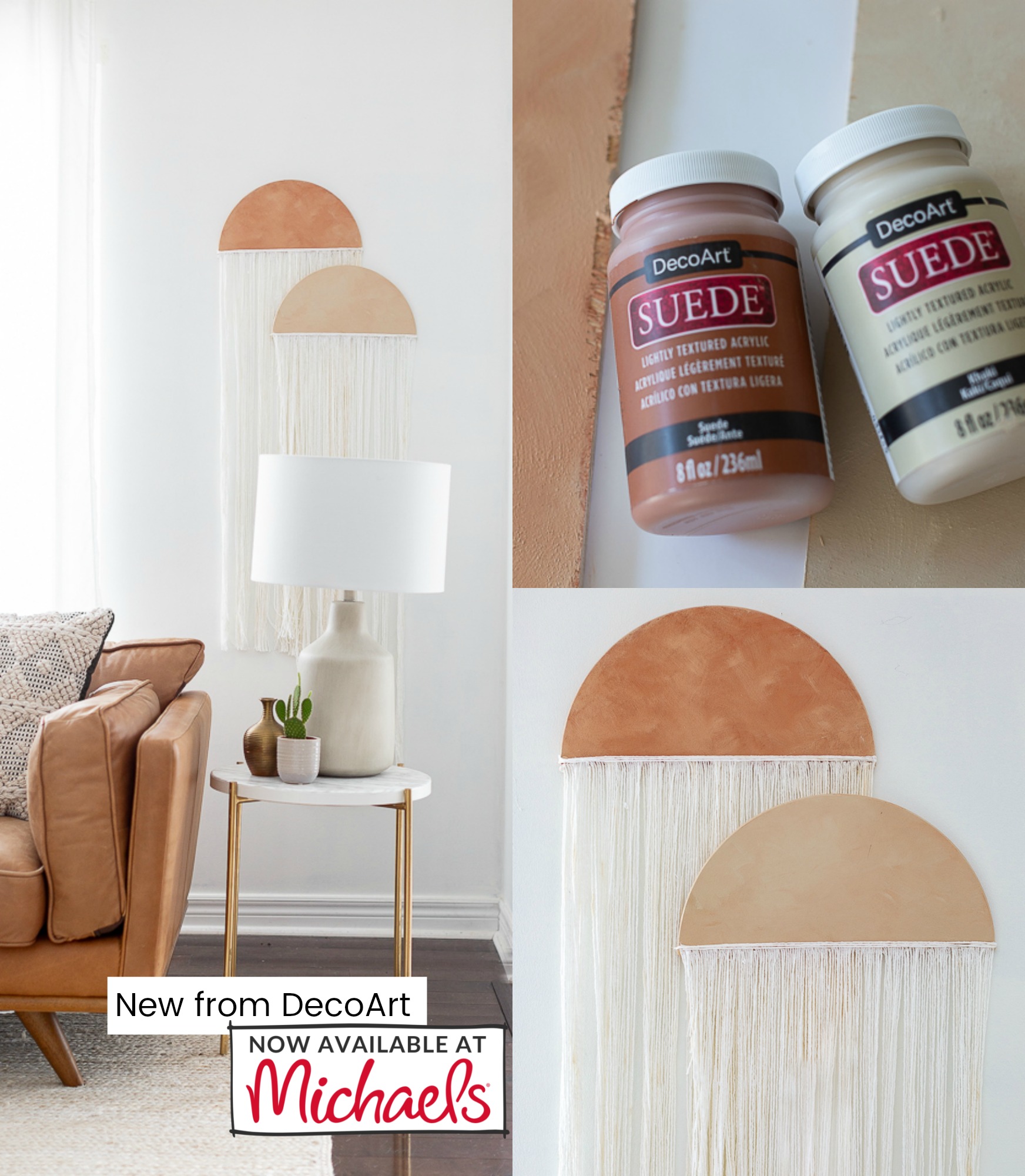 The paint is brand new from DecoArt and is now available Michaels!
Here is how I made these fun wall hangings.
You will need:
or  you can use yarn.
New DecoArt Suede paint 'Suede' and 'Khaki"
Brush
Scissors
Hot Glue
Metal tab from cans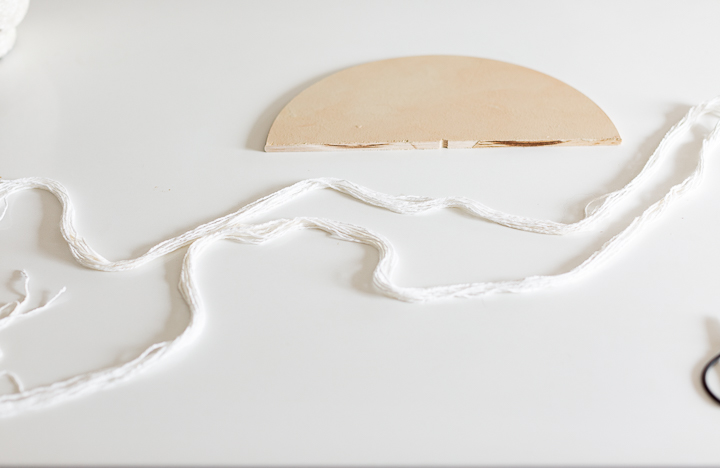 1. Cut circle form in half.
2. Cut several strands of string or yarn at the desired length.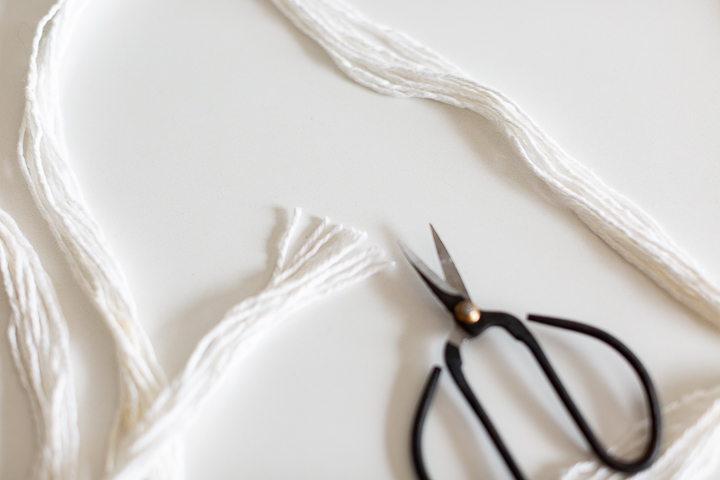 3. Even out the end of the strands.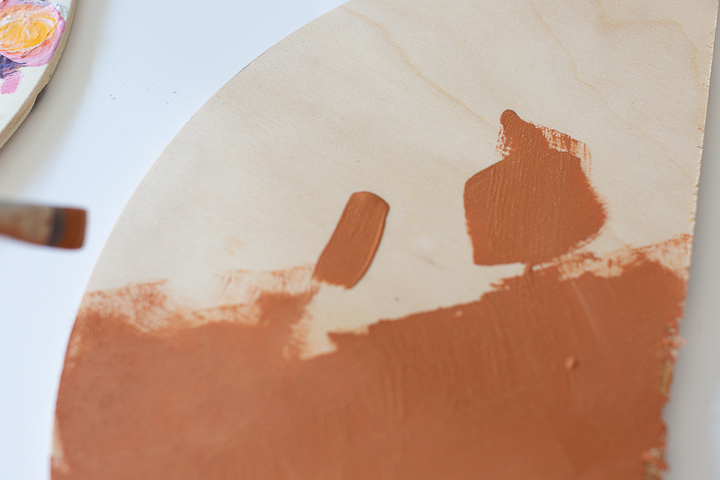 4. Paint semi circles with desired color.
In order to achieve the best suede effect, the paint has to be applied in a crosshatch motion. You can watch THIS video for reference.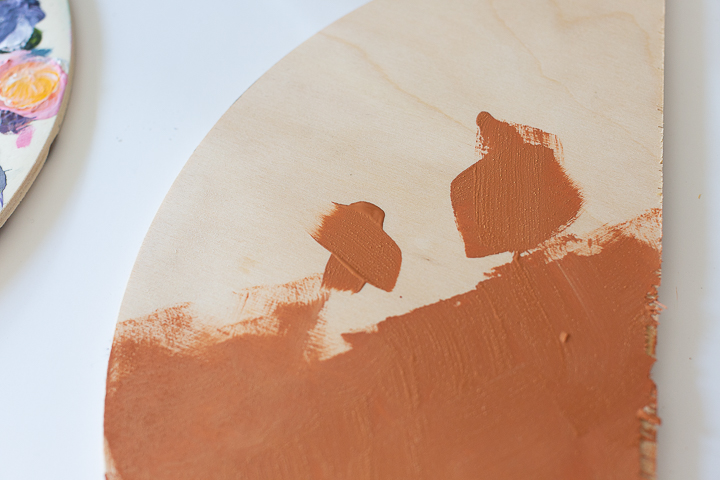 You can see the little fibers start to form. I love it. Allow paint to dry.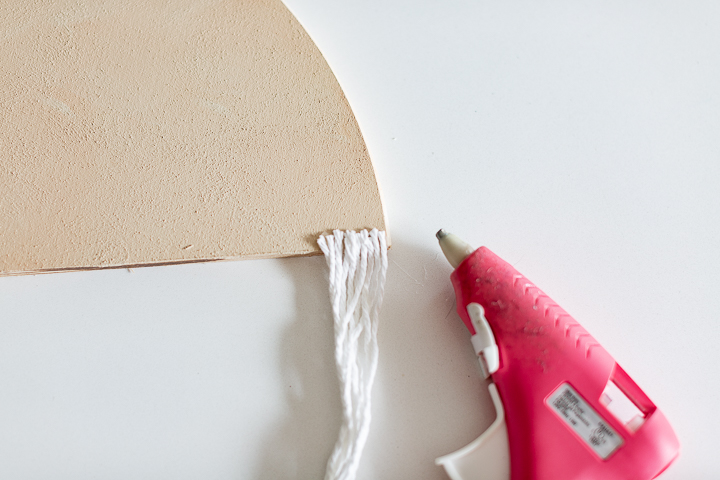 5. Using a hot glue gun, glue string to bottom of the semi circle.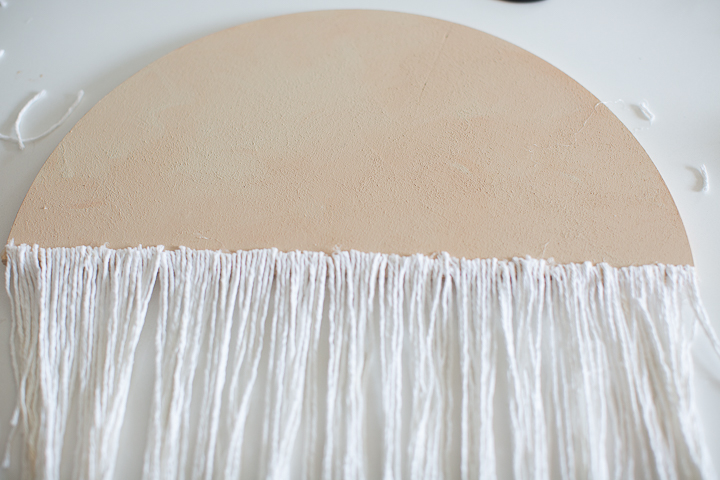 6. Continue to do this across entire circle.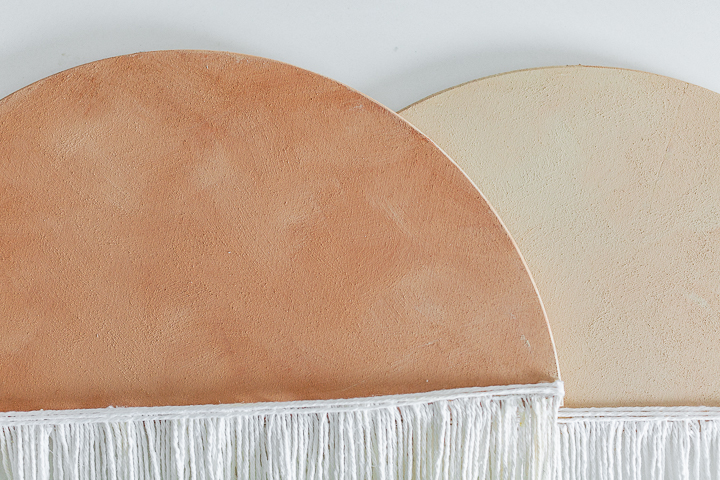 7. Glue a couple of pieces of string horizontally across the strands to make it cleaner.
8. Take a metal tab from a soda can and glue it at the back of the circle. (not pictured) This will serve as your 'hook'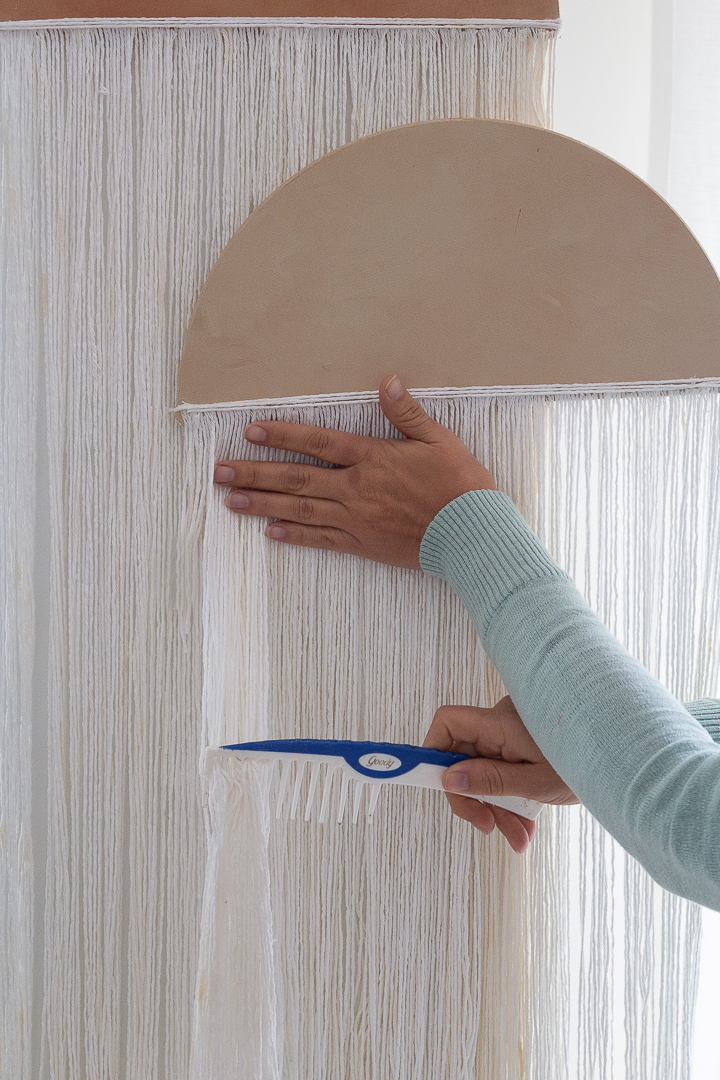 9. Hang on desired space and gently use a wide comb to comb through strands.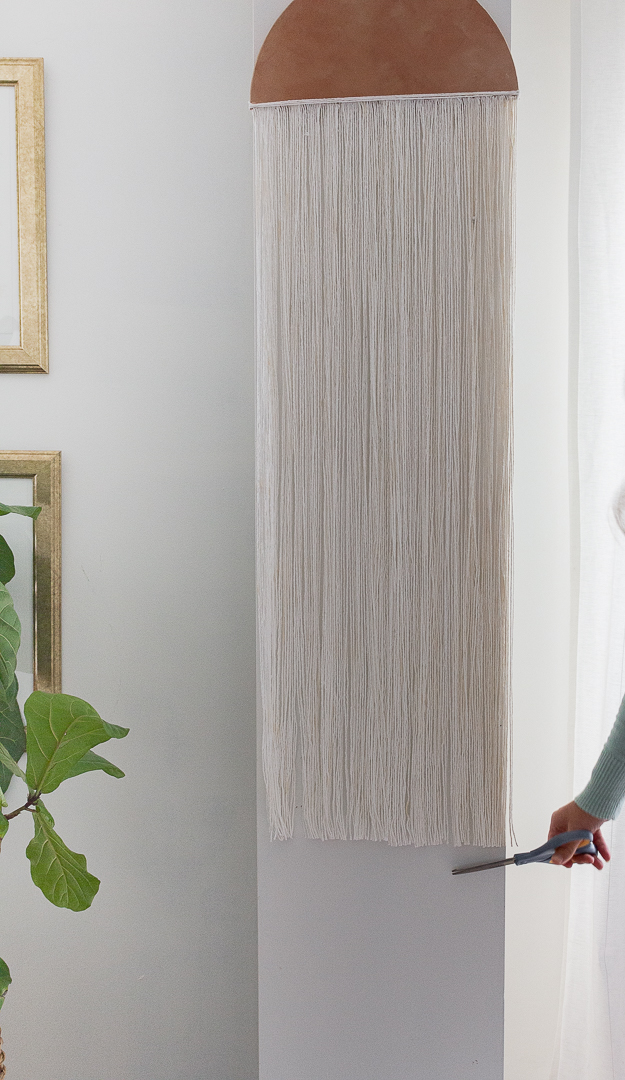 10. Cut strands to desired length.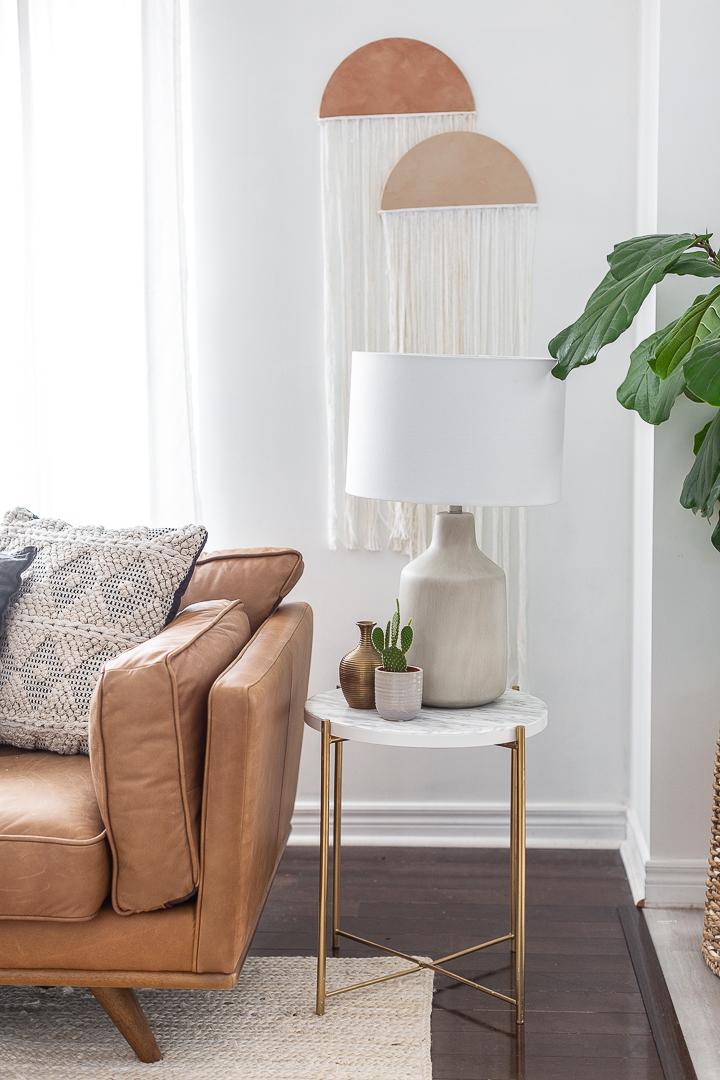 Display and enjoy!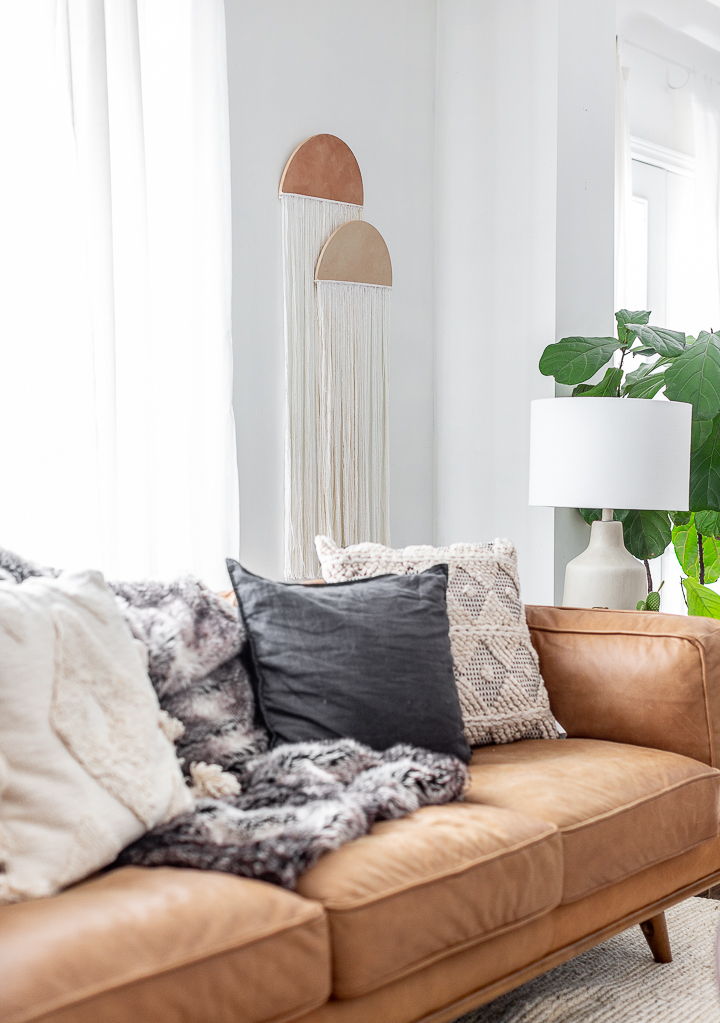 I really love how these turned out.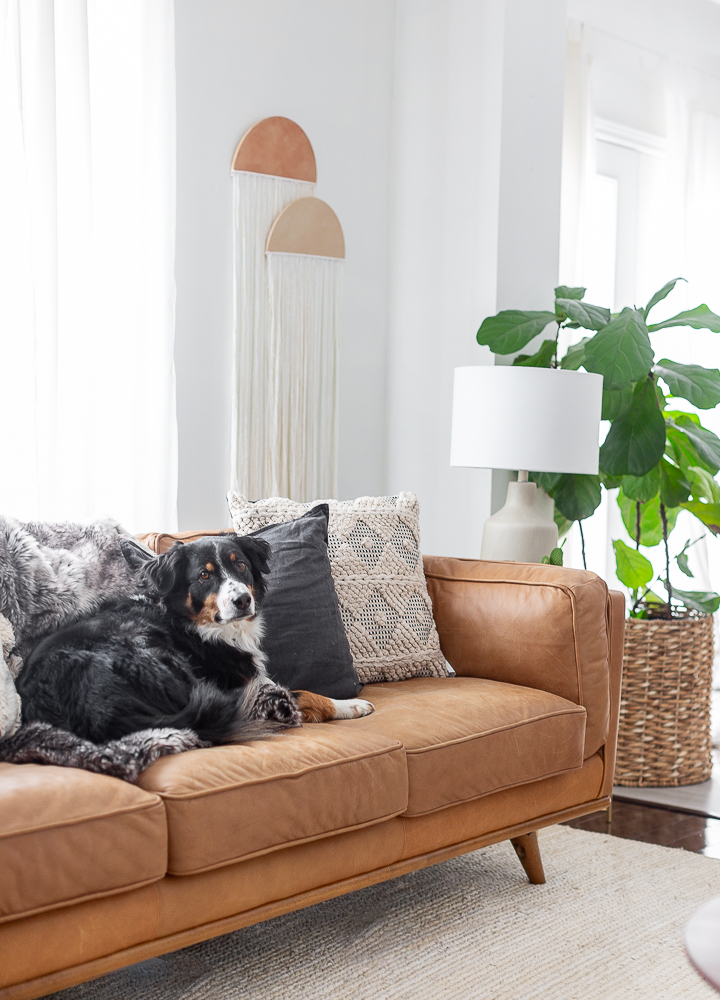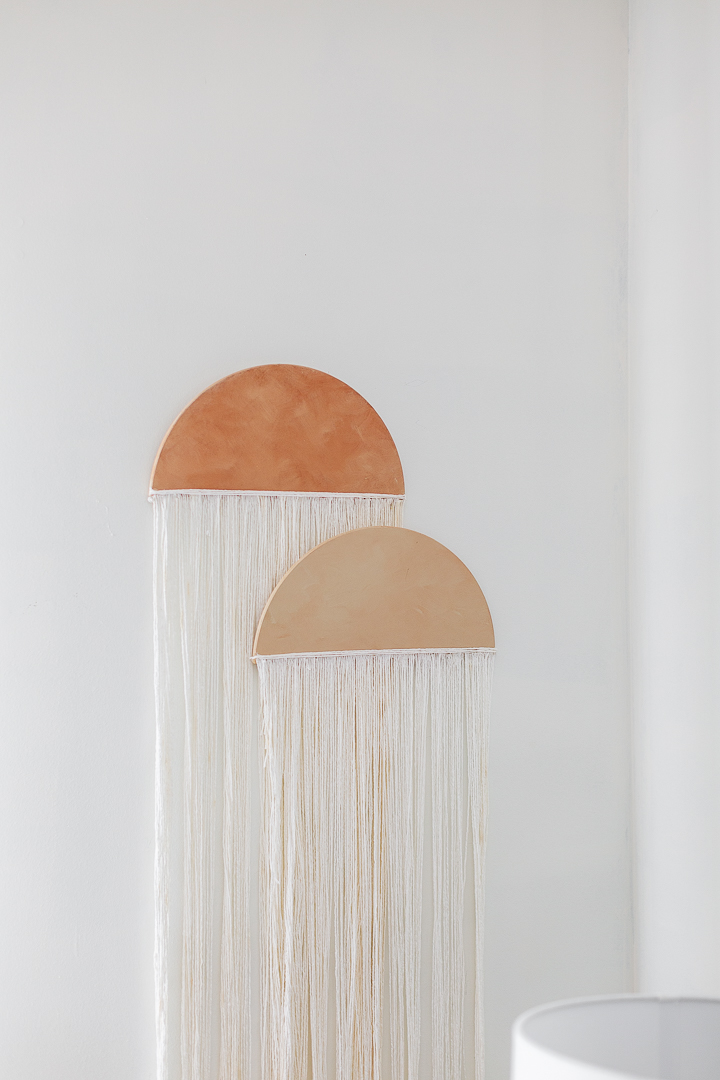 You can of course change the colors to suit your space.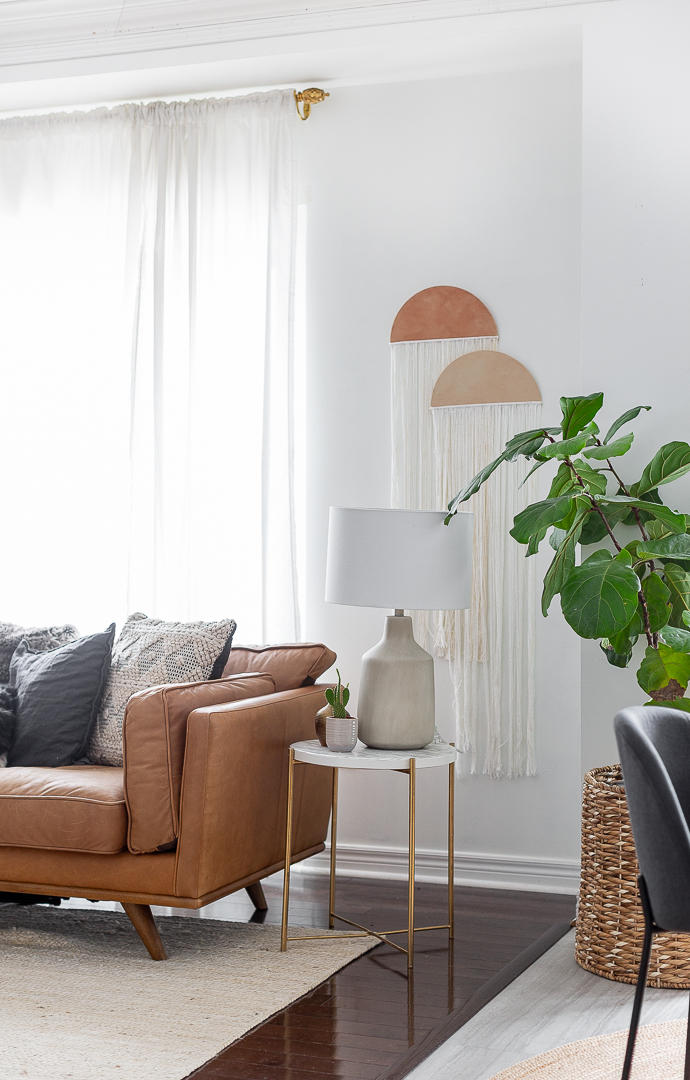 I also think it would look so cool if you dipped the string in dye .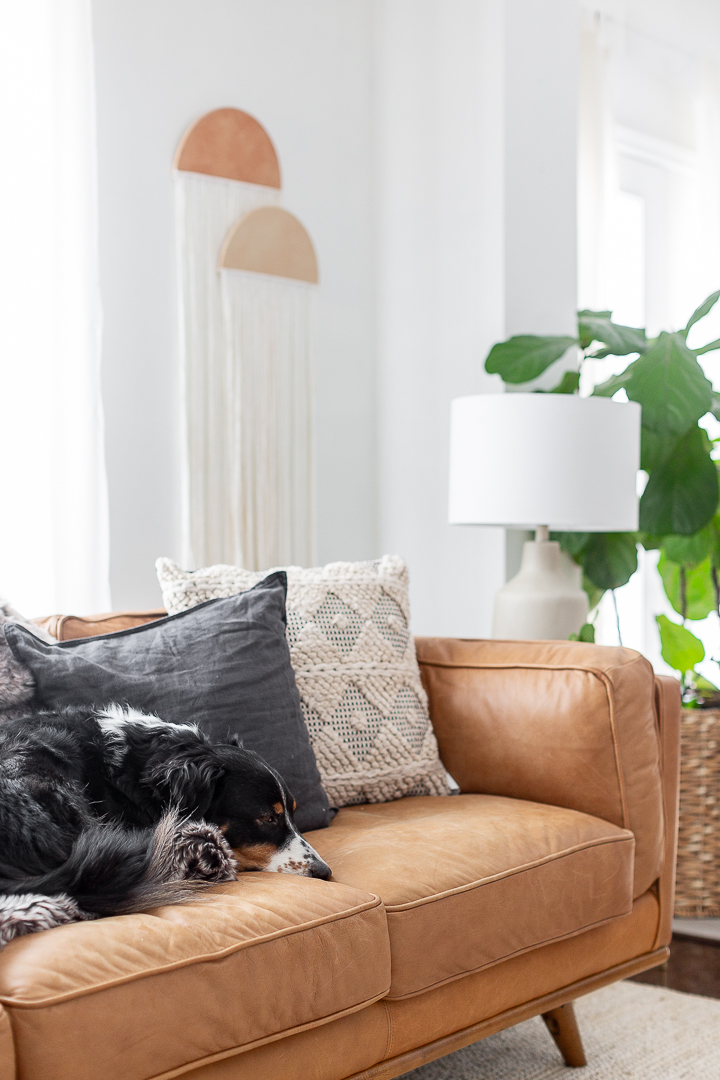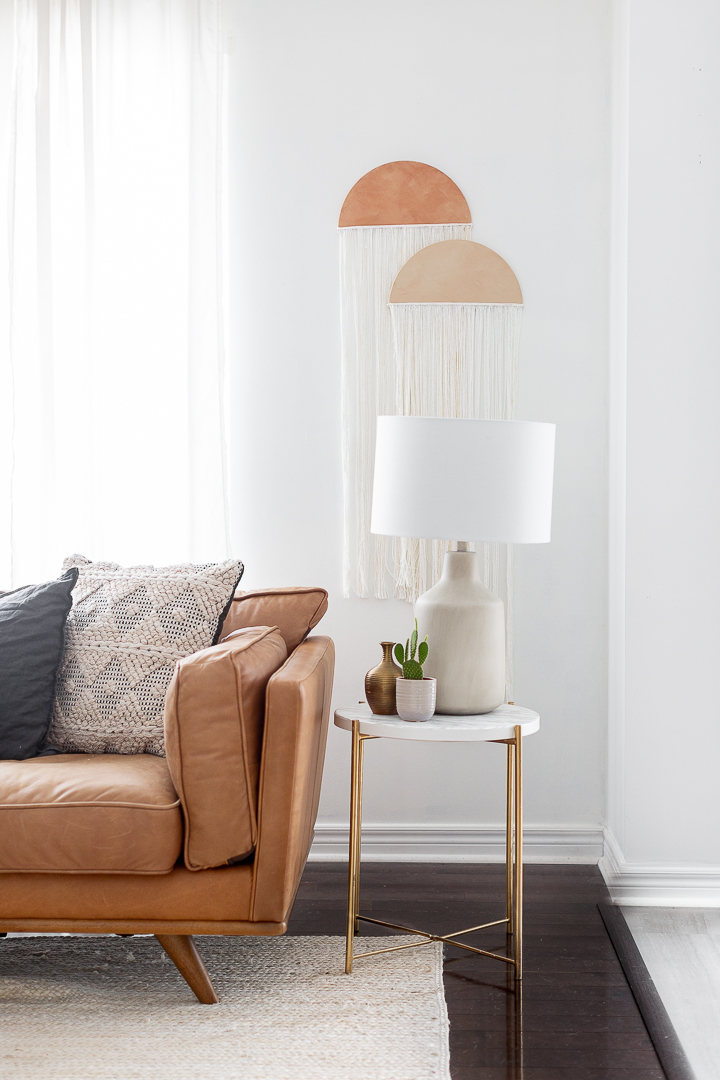 I'd love to know what you think. What would you paint using this amazing suede effect paint?
Thank you so much for stopping by today friends.
See you soon xo
much love,
Lucy